Arghhh… I have been hooked on those colorful pebbles for days. I just can't stop myself from munching these colored stones ever since I attended AMBP's VIP invitations to the
Genting's Exclusive Dreamz Magic Show
on Sunday. My friend said that I have gone nutty. Have I?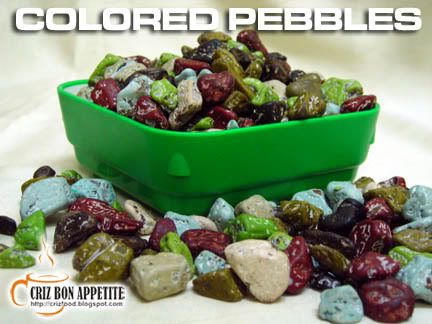 Haha! Don't get me wrong. I am still as sober as always. It's just that I love the taste of the rocky version of M&M. Of course, M&M does not produce this. I got those yummy chocolates from COUNTRY'S TID-BITS & CANDIES COTTAGE at Genting Skyway Complex. This is so far the largest tid-bits shop I have ever been to where I can try out everything without worrying whether I have to pay for them.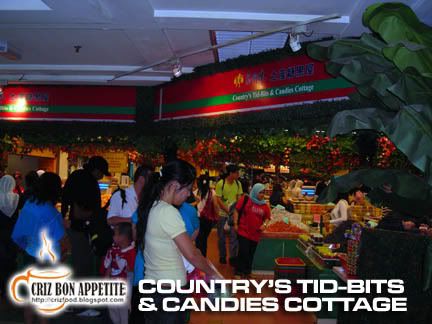 The shop will allow you to try out whatever preserved fruits, vegetables, nuts, cookies, sweets, jelly beans, biscuits, crackers, etc that you would love to buy. Just fill in the available plastic bags or containers, weigh them at the counter and pay for the amount. It's so simple. Can you imagine going into a shop and seeing mounts of your favorite munchies at every corner of the shop?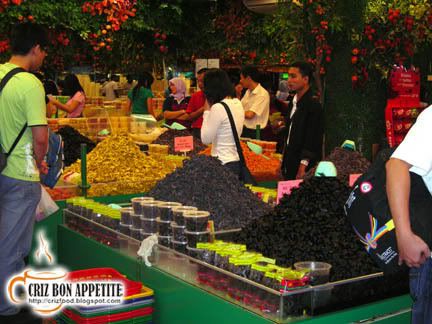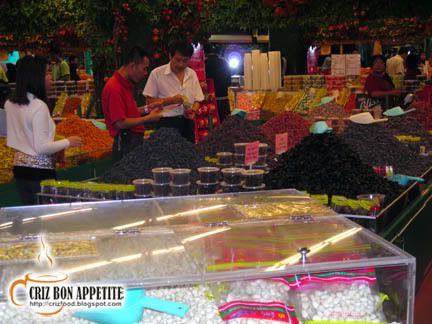 Now you can say that I am a bit crazy when it comes to sweet and sour munchies. I could not even believe that I brought almost RM90 worth of tid-bits at one go. Hey! I am not pregnant ok? LOL! Some of the recommended tid-bits that I felt rather good include the colored pebbles, red skin salted peanuts, ginger in cubes and the sweetened cuttlefish. Maybe you have different taste bud but no worries as you have around 100 varieties to choose from. Here are some of the munchies that I had brought:
There are just too many branches to share with you the map and GPS reading. Just refer to the addresses and you sure won't stop munching something at all times. LOL!
Name: COUNTRY'S TID-BITS & CANDIES COTTAGE
Address & Contact:
GENTING SKYWAY BRANCH:
Lot 3.25, 3rd Floor, Genting Skyway Complex,
69000 Genting Highland, Pahang, Malaysia.
Tel: 603-6100 1546
GENTING HOTEL BRANCH:
Lot G/LG, 13-00, Genting Hotel,
69000 Genting Highland, Pahang, Malaysia.
Tel: 603-6101 3475
MID VALLEY MEGAMALL BRANCH:
Lot LG-055, 3rd Floor, Mid Valley Megamall,
Mid Valley City, 59200 Kuala Lumpur, Malaysia.
Tel: 603-2287 9751
SUNWAY PYRAMID BRANCH:
Lot LL2.03, Sunway Pyramid, 3 Jalan PJS 11/15,
Bandar Sunway, 46160 Petaling Jaya, Selangor, Malaysia.
Tel: 603-5638 3087
RATING:
Ambience: 8/10 (1-4 cheap, 5-7 average, 8-10 classy)
Food Choices: 9/10 (1-4 limited, 5-7 average, 8-10 many choices)
Taste: 8/10 (1-4 tasteless, 5-7 average, 8-10 excellent)
Pricing: 7/10 (1-4 cheap, 5-7 average, 8-10 expensive)
Service: 8/10 (1-4 bad, 5-7 average, 8-10 excellent)