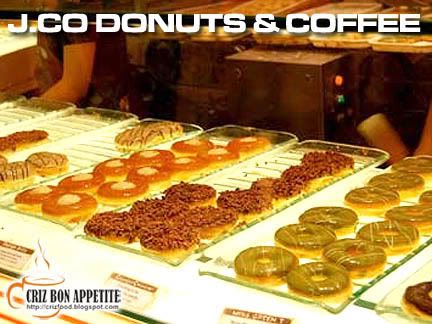 If you are thinking of grabbing the hottest craze in town, you can visit Pavilion Kuala Lumpur to savor the J.Co Donuts. The donuts are made fresh daily and have many flavors such as Hazzle Dazzle, Cheese Me Up, Alcapone, Glazzy, Coco Loco, Miss Green Tea, Why Nuts, JCrown Oreo, Mango Blitz, Oreology, O' Kaya, Golden Ring and many more. A box of 6 combinations as shown in the photo below will cost RM11.50, inclusive a 5% Government tax.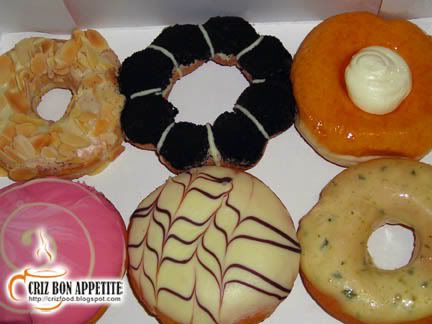 If you are in for sweeter stuff, J.Co would be the right choice to pay a visit. You can even try out their special beverages such as Ice Chocolate, Green T Freeze, Caramelita Freeze, Hot Cappuccino, JCool Yogurt and many more or you can create your own.
Walk into Pavilion Kuala Lumpur along the famous Bintang Walk (Jalan Bukit Bintang). Get a Pavilion map from the customer service counter and find your way to the lower level of the mall. J.Co Donuts & Coffee is just around the corner. Please take note that you might have to queue up for up to an hour just to order your donuts and coffee and the crowd is really great there. Another J.Co branch with not so long queue would be in Sunway Pyramid.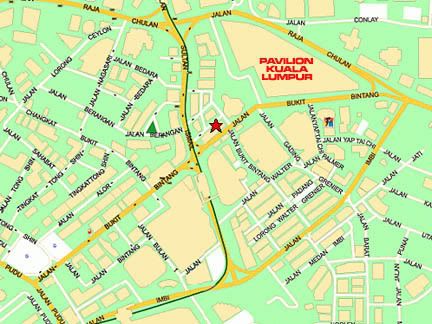 Name: J.CO DONUTS & COFFEE @ THE PAVILION
Address:
LL1.05 Pavilion KL, 168 Jalan Bukit Bintang, 55100 Kuala Lumpur, Malaysia.
Tel: 603-2141 7761
Opening Hours: 10.00am – 10.00pm
GPS: 3.148518, 101.713936
RATING:
Ambience: 8/10 (1-4 cheap, 5-7 average, 8-10 classy)
Food Choices: 7/10 (1-4 limited, 5-7 average, 8-10 many choices)
Taste: 6/10 (1-4 tasteless, 5-7 average, 8-10 excellent)
Pricing: 7/10 (1-4 cheap, 5-7 average, 8-10 expensive)
Service: 7/10 (1-4 bad, 5-7 average, 8-10 excellent)