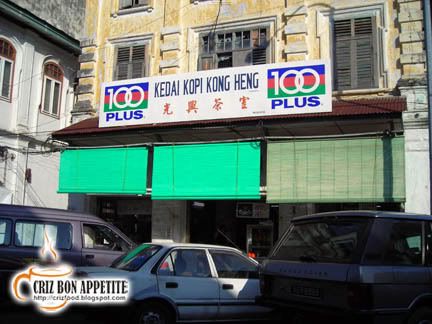 With barely few hours left in Ipoh, I had a quick breakfast in one of the coffee shop along Jalan Bandar Timah upon the suggestion of my non-food blogging friend. How unfortunate… haha. Where was J2KFM when I needed him around most? LOL! Anyway the shop we went to was called Kong Heng. It used to house one of the good Ipoh Nga Choi Kai (Chicken with Beansprouts) but they original stall had moved somewhere else.
I ordered the Beef Noodles (RM6) which was supposed to be one of the best around but it did not suit my taste bud as I personally felt that there was no sweetness at all in the soup. All I get was the taste from the lots of ginger-filled meat ball and pepper taste. I would think those from Penang such as the stalls at New Lane/Macalister junction, Chulia Street/Beach Street junction, Lorong Kampung Malabar or the one at GoodAll Café, Gottlieb Road tasted even better.
Next on my list was their famous Poh Piah (RM1.70 each). I ordered the wet one as well as the fried one each to try out. Not bad as the filling was full of fried dried flounder (Phnee Hoo). I can taste the crunchiness of the flounder in every single bite. The wet Poh Piah looked somewhat like our Penang Mamak Poh Piah as the sauce is spread on top. The fried one looked like the Penang Choon Phneah but the filling was not with any crab meat or any sauce to accompany. Although the Poh Piah tasted great, I somehow still love the one in Penang along Jalan Anson (Padang Brown opposite Convent Datuk Kramat) as the Poh Piah is filled with lots of crab meat at only RM2 each.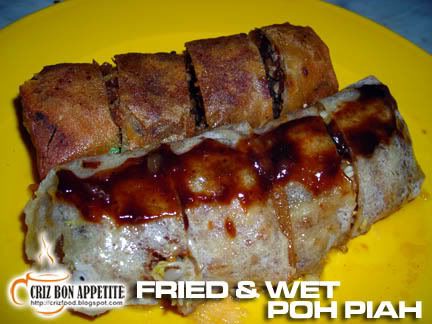 We also ordered the Ee Mee Soup (RM3) and Shui Kow Noodle (RM3.30) but those are just normal and nothing to brag about.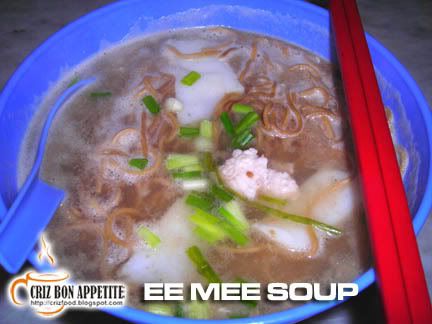 To get to the shop, just drive along Jalan Bandar Timah and you will see the shop on your left between Jalan Market and Jalan Panglima.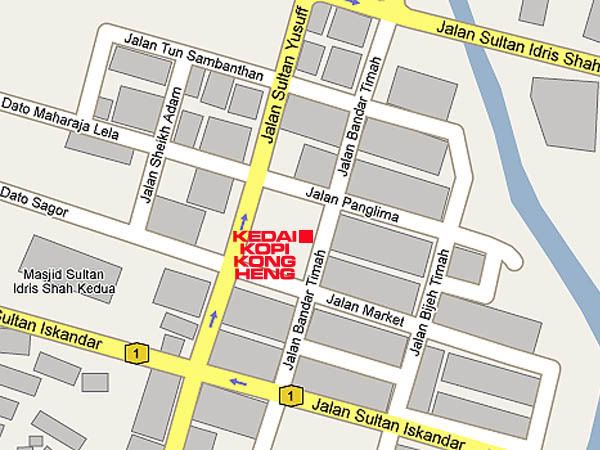 Name: KEDAI KOPI KONG HENG
Address: Jalan Bandar Timah, 30000 Ipoh, Perak, Malaysia.
Opening Hours: 8.00am – 3.00pm
GPS: 4.596498, 101.077845
RATING:
Ambience: 6/10 (1-4 cheap, 5-7 average, 8-10 classy)
Food Choices: 6/10 (1-4 limited, 5-7 average, 8-10 many choices)
Taste: 6/10 (1-4 tasteless, 5-7 average, 8-10 excellent)
Pricing: 6/10 (1-4 cheap, 5-7 average, 8-10 expensive)
Service: 7/10 (1-4 bad, 5-7 average, 8-10 excellent)