Right in the heart of George Town, Penang, lies a cozy and yet sophisticated café by the name of Auction Rooms Café Georgetown (ARG). Under the umbrella of Kimberley Hotel, Penang, this café promised some great dishes that would suit your appetite real well, such as salad, soup, munchies, various meat, seafood, pastas and beverages. All orders would be inclusive of 6% GST.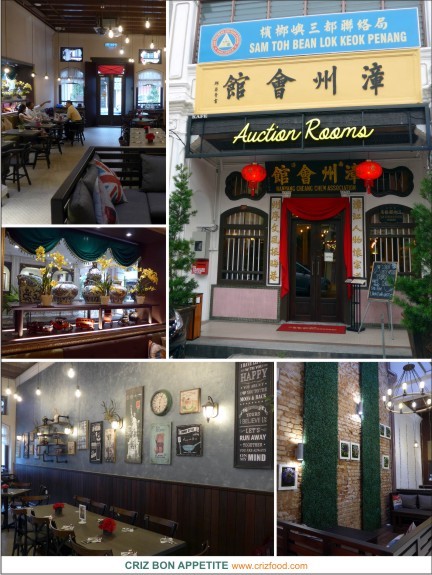 We started off with their Fruit Salad (RM14) with a variety of fruits and greens, drizzled with some yoghurt and honey. It was just a simple and healthy boost before our main meals. It would be great if the kitchen would garnish the salad with some granola or chopped nuts to make the salad more nutrients perfect, especially for those who would take salad as their main course.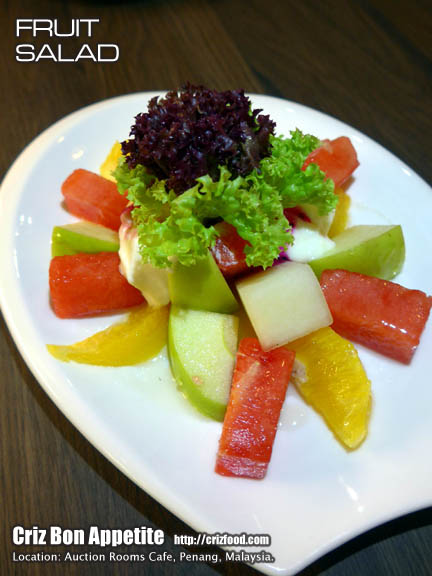 We also tried out their Cream of Wild Mushroom (RM10), served with slices of garlic toasts. Though it was not the best mushroom soup to my preference, it was still a decently prepared one with the earthliness of the wild mushrooms bits. I would think that the kitchen should toast some of the mushrooms to bring out some smokiness for the overall flavors. I'm not too sure what type of mushroom they were using but if they could ad in more types of mushrooms such as Portobello, Shitake, Oyster, etc would surely make the soup even tastier.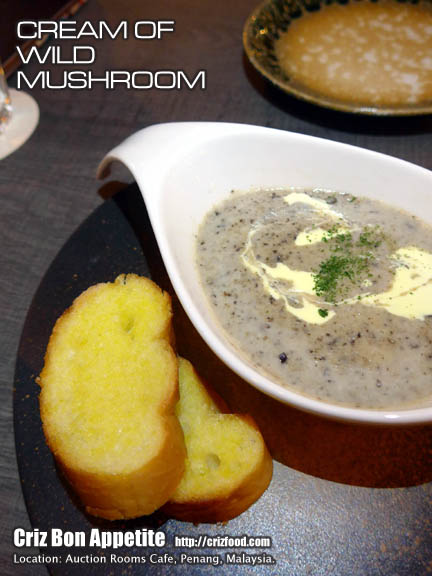 While waiting for our main courses to be served, we tried out some of their munchies, starting with some Nachos with Cheese (RM12). The dish had some baked tortilla chips dipped in hearty Italian Bolognese sauce and topped with melted mozzarella. I quite like the overall flavors as the added sauce was one of the better ones I had tried before. This would be a bite perfect dish for any ages.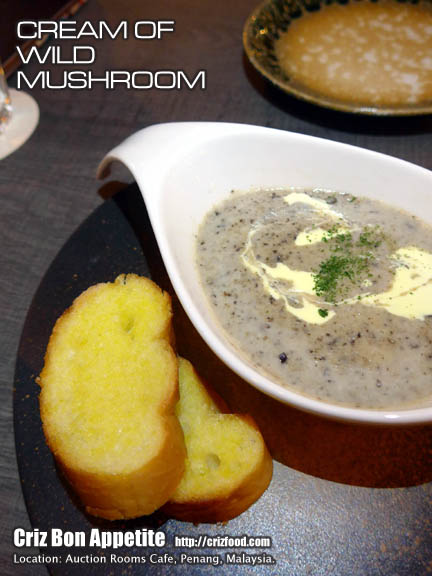 The next munchies item we tried out was the Seafood Bruschetta (RM14). It had some succulent fish chunks, squid and prawns in a house cream sauce on baguette slices and toasted perfectly with some melted mozzarella cheese. It was a crunch perfect dish. However, I would think that some sprinkles of mixed herbs on the cheese would have pepped out more flavors.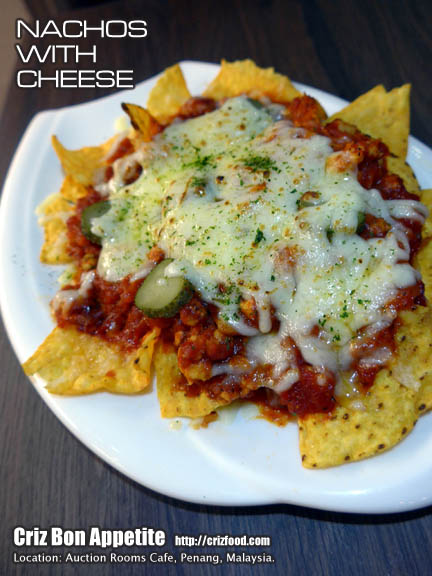 We practically tried out everything that was on their meat main courses, starting with their Grilled BBQ Chicken (RM22). There was nothing much to shout about the dish as it was just a simple preparation of grilled chicken fillet, glazed with some in-house made BBQ sauce, accompanied by sides of sautéed vegetables and steamed white rice. Though the chicken fillet was juicy and flavorful as it should, the overall combination was a bit too dry to my liking. Maybe the kitchen should consider dressing the blanched vegetables with some butter white sauce since the dish was served with rice.
The Chicken Roulette (RM25) served was not bad at all considering that it was an orient-inspired roulette with tender chicken breast slices rolled with Japanese pickles, carrot, chicken frank and cheddar, served with house gravy, mashed potatoes and sautéed vegetables. However, I personally think that there could be more improvements on the gravy itself with more creatively inspired sauces by utilizing the zesty mandarin orange, lemon or even a combination of the creamy avocado with a light touch of wasabi and lime juice.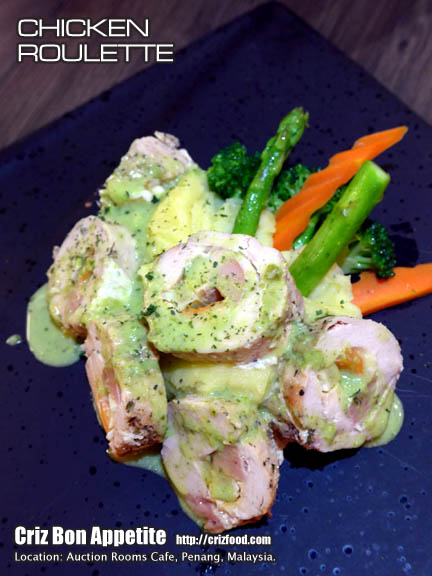 I quite like the next dish which was the Stuffed Chicken (RM28). It was an infusion of smoked chicken stuffed with duck breast, cream cheese and spinach, along with wild mushroom sauce and accompanied by some golden potato fries and sautéed vegetables. It would be great if some salsa be added in to cut down on the heaviness of the meat.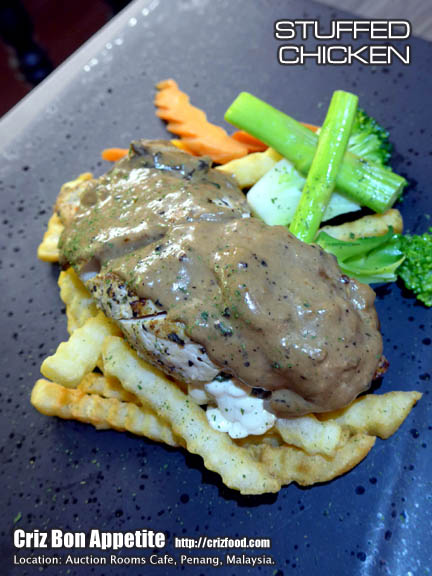 The Lamb Shoulder (RM38) served was another dish I enjoyed as it had succulently grilled lamb shoulder braised in mint sauce, served with sides of mashed potatoes and sautéed vegetables. For me, it would be great if they were to be some added mint jelly served together with this dish. However, there were some inconsistencies in the grilling as some of us did encounter certain part of the lamb shoulder to be a bit too well done.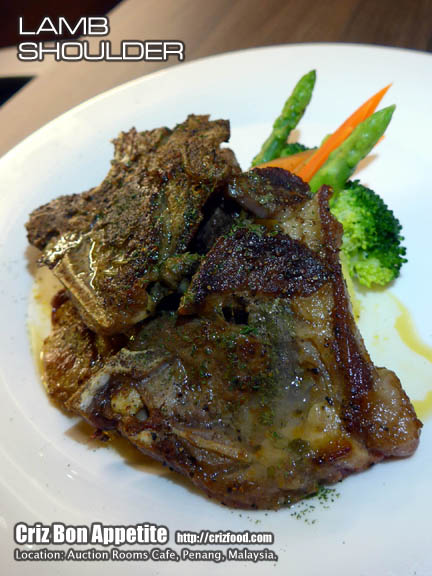 We also did try out their Australian Rib-Eye (RM52). It has medium-rare fine Australian rib-eye steak served in a black pepper corn sauce with sides of fried mashed potatoes and sautéed vegetables. The meat had just the right tenderness and texture to my liking and the fresh grounded flavors of the black pepper corns in the sauce was just right. However, the kitchen could be a bit heavy handed with the salt during the grilling process. Moreover, I would advise the kitchen to serve the sauce separately as not everyone would like their meat to be drowned in sauce.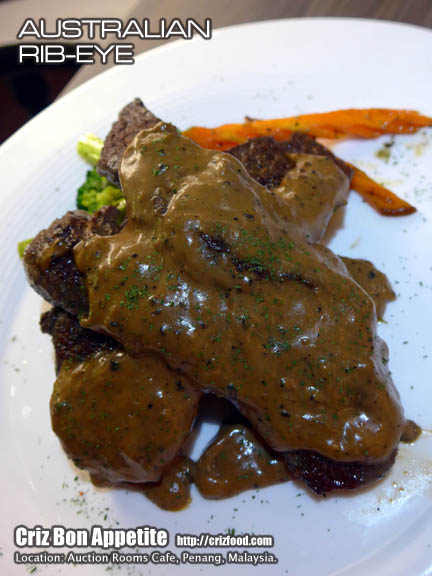 As for seafood main courses, we had their Grilled White Tuna (RM28), wild ocean tuna fillet, served with creamy wild mushroom sauce, accompanied by sides of mashed potatoes and sautéed vegetables. Personally, I would think that there should be justice given to the sauce as it tends to get boring after some time with their basic mushroom sauce for just anything. No doubt it was fine but I would think a more citrus and zesty flavors would complement seafood items better. The kitchen should consider using Lemon Butter Sauce or even some lime juice pepped up salsa to go with the fish.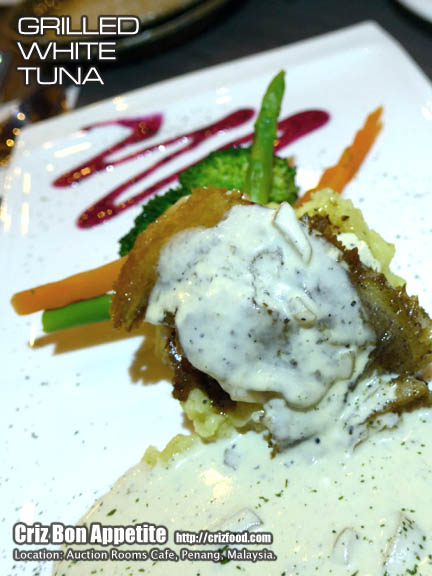 The last of the main course we had was the Pan-Seared Mackerel (RM30). The dish had a perfectly pan-seared mackerel fillet served in leek pesto sauce, served with sides of mashed potatoes and sautéed vegetables. What amazed me most was the presentation. It was one of those unique ones I've seen so far, especially for Western cuisine. I've to compliment the chef for best effort on this dish. Everything was perfect for this dish except that I would think it lacked some garnishing. It could be just anything from roasted nuts, a curled piece of lemon slice for those who love to have some zesty squeezes on their fish, chili flakes or even some toasted chopped black olives.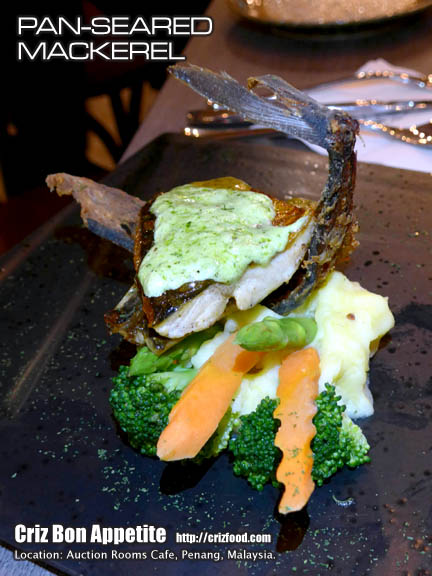 There are 5 types of pastas for you to choose from too ranging from the Vegetarian Pesto Pasta (RM18), Fried Cuttlefish Spaghetti (RM20), Smoked Duck Carbonara (RM22), Crabmeat Pomodoro (RM24) and Smoked Salmon Aglio E Olio (RM28). Amongst all, the Smoked Salmon Aglio E Olio remained my favorite as its had al dente textured spaghetti with pan-fried cherry tomatoes, broccoli, wild shitake mushrooms tossed in their infusion of rich olive oil and garlic and garnished with some smoked salmon with a light sprinkle of chili flakes. It was a well balanced pasta for me.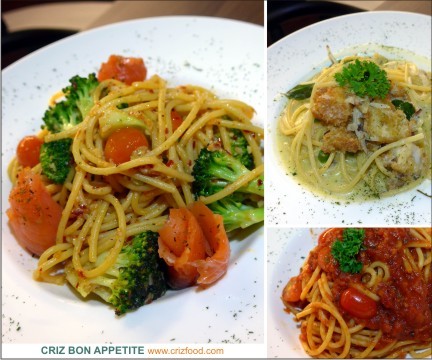 For dessert, we had their Warm Crepe with Mochi & Chocolate Ice Cream. It was just a normal dessert to tempt the craving of those dessert lovers.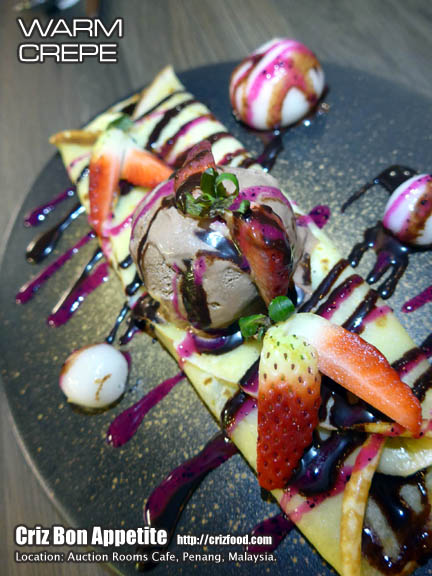 As for beverages, they have coffee, tea, juices, beer, mocktail and more.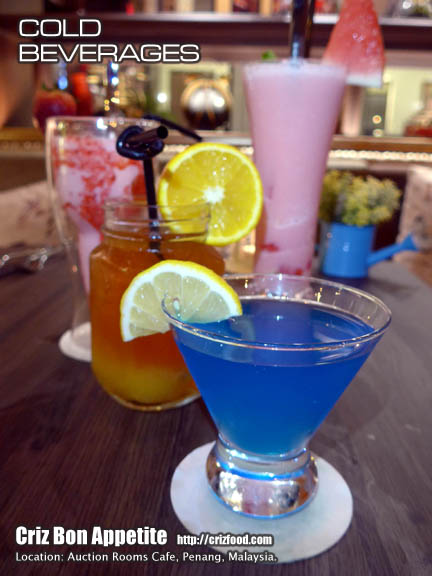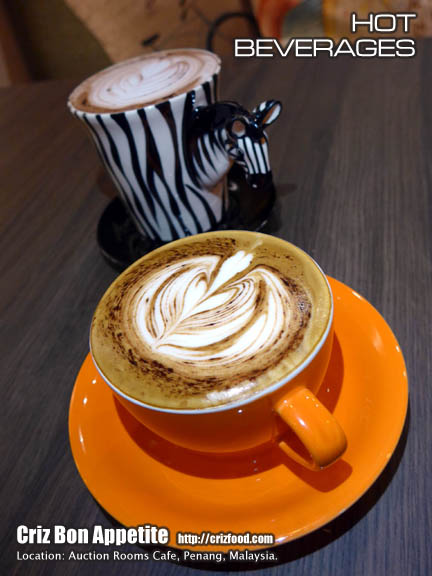 Overall, the dishes served here were simple and yet filled with flavors. I would think that the young chef there knows his stuff quiet well. However, there should be more improvements on the dessert section as there were hardly many options for dessert lovers. Maybe they could consider waffles, egg waffles or even churros into their menu. Anyway, ARG is still a great place to hang out with business associates, family members and friends.
You can check out more of the menus here: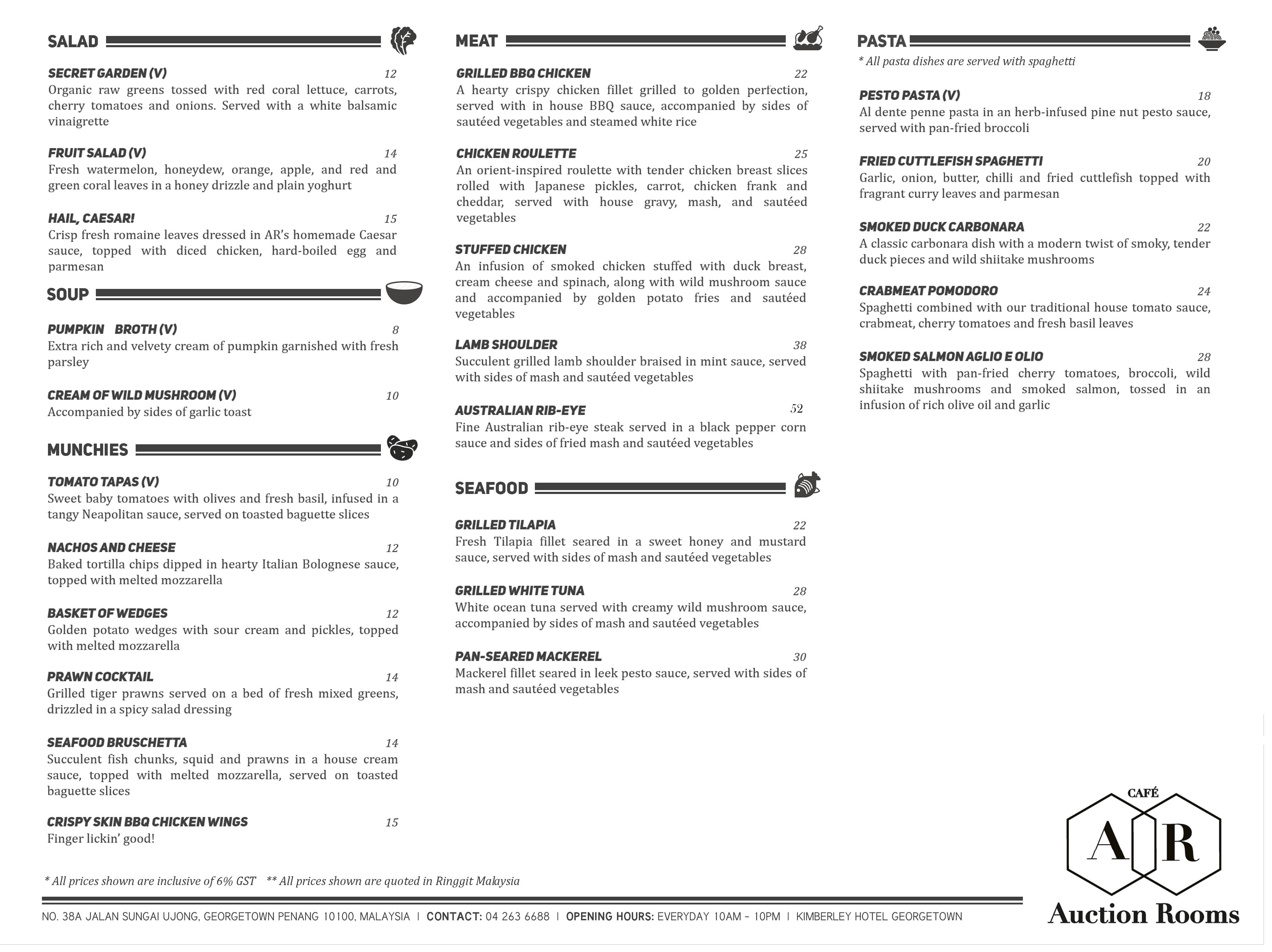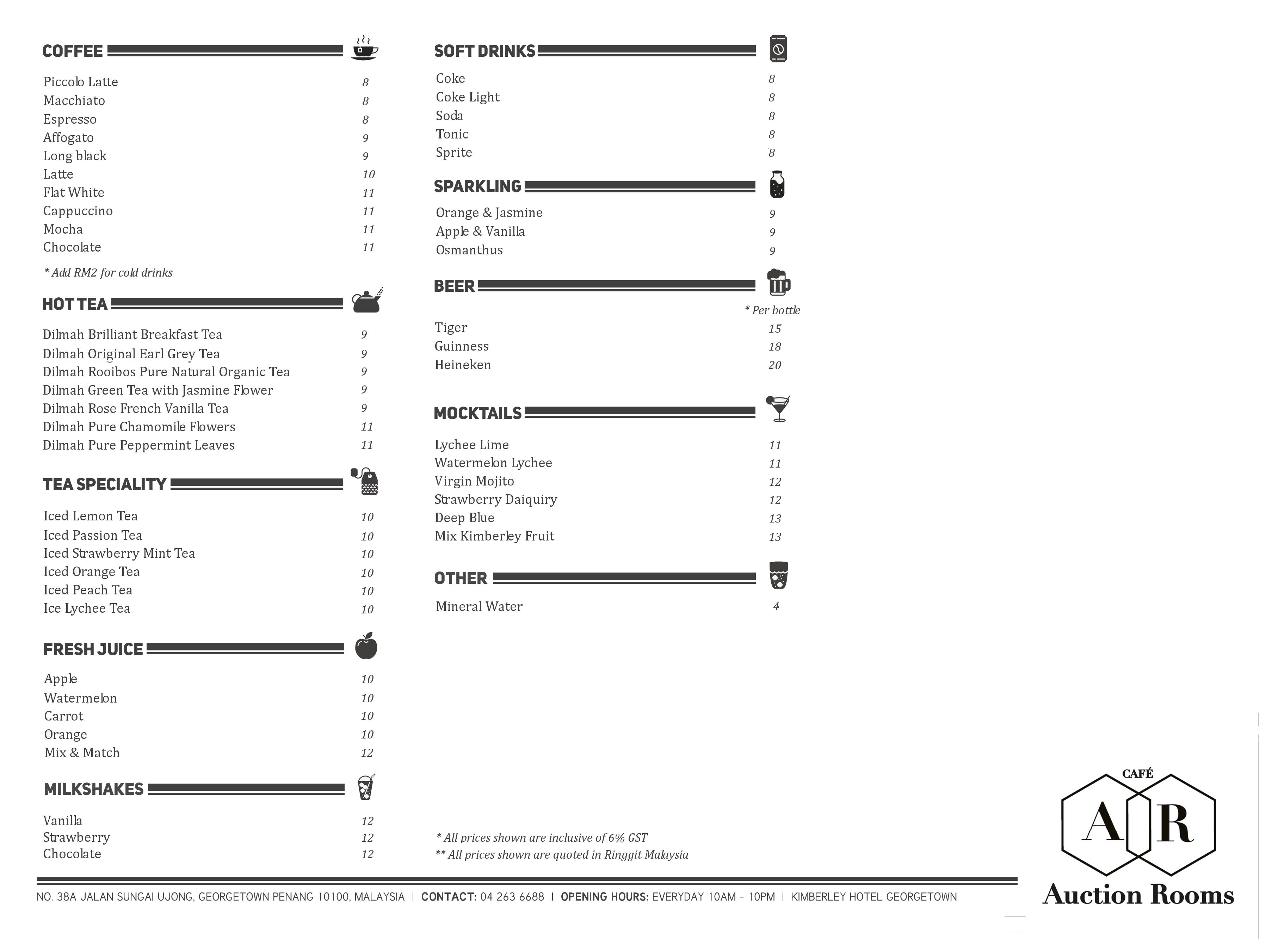 If you are coming from Jalan Penang into Jalan Dr. Lim Chwee Leong (KOMTAR Walk), drive further up until you see the first left turning. Turn left into Jalan Sungai Ujong and you would see ARG a few shop houses away on your left. Parking can be quite limited here during peak hours. Alternatively, you can ask the guard there if there are parking spaces behind the hotel.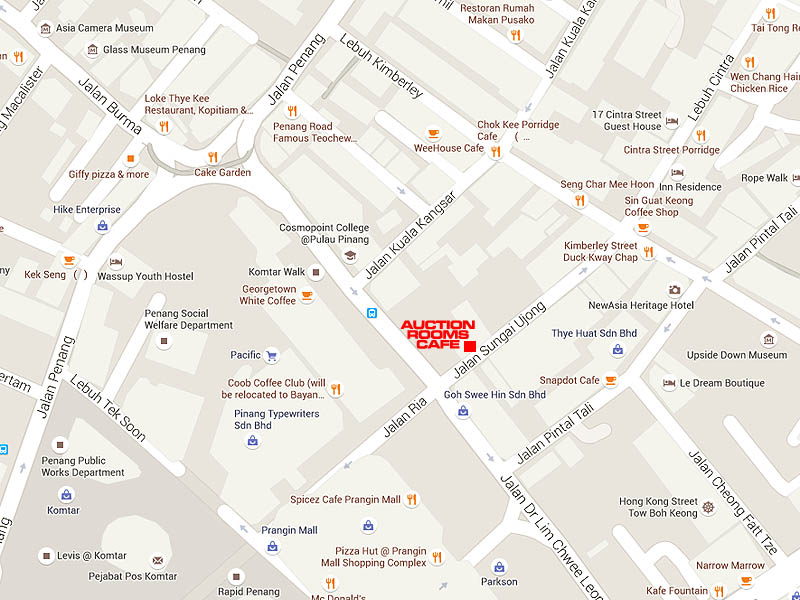 Name: AUCTION ROOMS CAFÉ GEORGETOWN (ARG) @ KIMBERLEY HOTEL
Address: 38A Jalan Sungai Ujong, 10100 Penang, Malaysia.
Contact: +604-263 6688
Business Hours: 10.00am-10.00pm
GPS: 5.415785, 100.331781
RATING:
Ambience: 8/10 (1-4 cheap, 5-7 average, 8-10 classy)
Food Choices: 7.5/10 (1-4 limited, 5-7 average, 8-10 many choices)
Taste: 7.5/10 (1-4 tasteless, 5-7 average, 8-10 excellent)
Pricing: 8/10 (1-4 cheap, 5-7 average, 8-10 expensive)
Service: 9/10 (1-4 bad, 5-7 average, 8-10 excellent)