The concept behind Granny's Country Kitchen (娘家傳統手工面) is simple. They just want you to relax and enjoy yourself with their home style dishes without the hassles of going into the kitchen to prep up dishes yourself. There are quite a variety of selections from their menus which may include some different set meal packages as well as handmade noodles.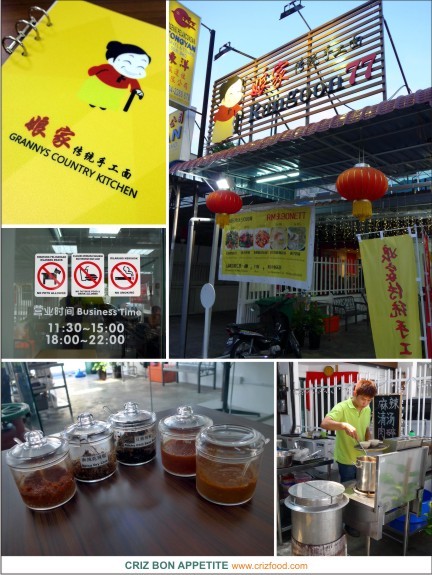 The first set option would be one main dish, one bowl of rice, one soup of the day, 2 side dishes of your choice and a glass of herbal drink, all for RM10.90nett. There are 5 main dishes for you to choose such as Fried Chicken (香酥雞), Fried Garlic Pork (蒜香炸肉), Sesame Oil Chicken (麻油雞腿), Hakka Pork Leg (客家豬腳) and Secret Sauce Chicken (秘汁雞). Somehow, the Fried Garlic Pork could be quite addictive. The more you munch on the crispy pork slices, the more you yearn for them. Another dish that I quite like was their Hakka Pork Leg, braised until tender and yet filled with the flavors of yesteryears. Alternatively, you can go for their Sesame Oil Chicken which was mild enough for anyone.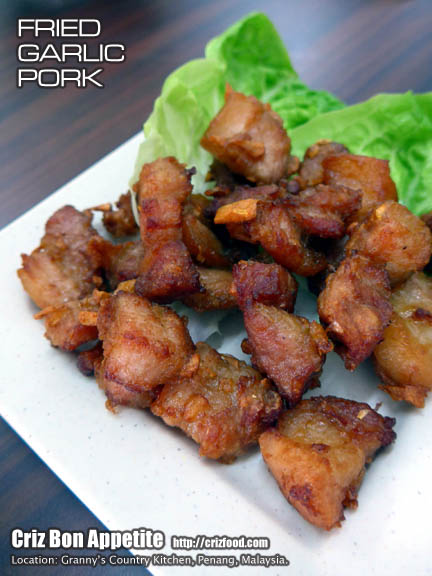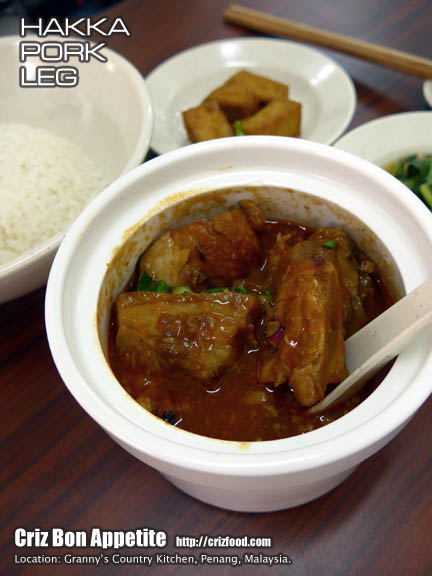 The next set option would consist of one main dish, one bowl of rice, 1 side dish of your choice and free flow of Chinese tea, all for RM9.90nett. There are also 5 options in this set menu such as Sauteed Sliced Pork (姜葱炒肉片), Secret Sauce Chicken (秘汁雞), Pineapple Sweet & Sour Fish (鳳梨酸甜魚肉片), Salted Vegetables Tofu Soup (鹹菜豆腐豬雜湯) and Sour Plum Chicken Soup (梅子雞湯). One signature dish that's available in both sets is actually the Secret Sauce Chicken. The dish has its own unique gingery sour flavors that's unlike any ordinary oyster/mushroom sauce used. The highlight of the set would definitely go to the Sour Plum Chicken Soup. Somehow, the perfect combination of the salty and sourness indeed boost up my appetite.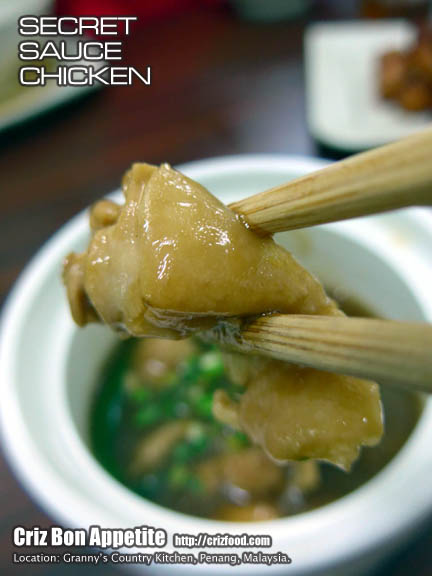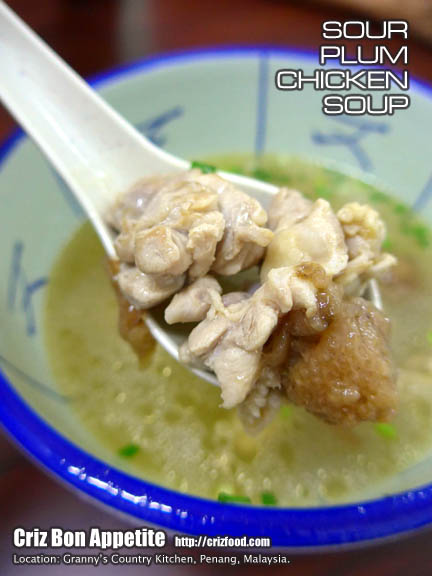 For the set menus above, there are about 4 side dishes daily (upon availability) for you to choose from. There could be dishes such as stir fry bok choy, braised fried bean curd, stir fry spicy eggplants, stir fry pumpkin with dried shrimps, fried wanton, etc.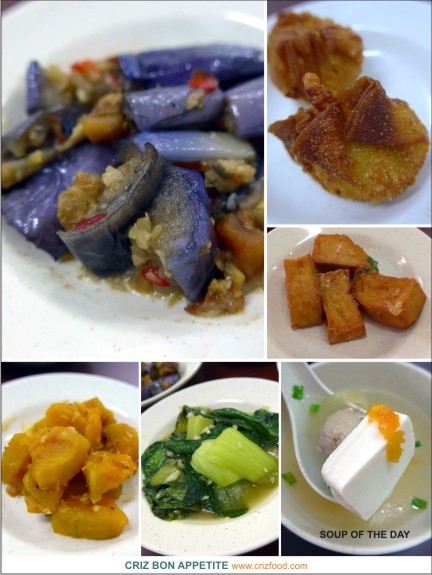 As for noodles, there are 3 set options all at RM7.90nett/bowl with an additional bowl of soup, namely Clear Soup Handmade Noodles (清湯手工面), Minced Pork Handmade Noodles (肉碎手工面) and Spicy Handmade Noodles (麻辣手工面). For spicy food lovers, you should try out their Spicy Handmade Noodles. Not only were the textures of the noodles having the al dente to my liking, the combination of the sauce was superb to my liking.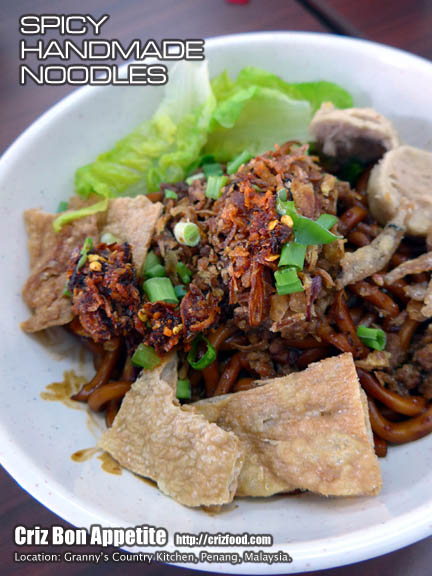 For drink wise, there are a few home brews, notably their Homemade Lime & Dried Plum Juice (RM4.00nett – also locally known as 932 in coffee shops).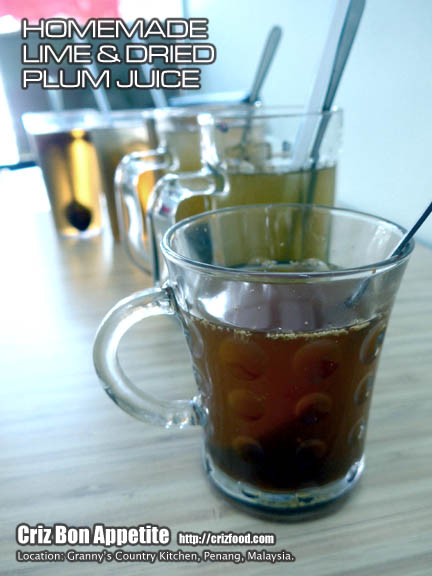 You can also check out with them on other items that might be available for the day such as Pineapple Sweet & Sour Chicken Rice (RM8.00nett), Stir Fry Fish Fillet with Bean Paste (RM18.00nett), Traditional Loh Bak (RM5.00nett), Fried Wanton (RM6.00nett), Handmade Dumpling Soup (RM8.00nett), Spicy Century Eggs (RM6.00nett) and more.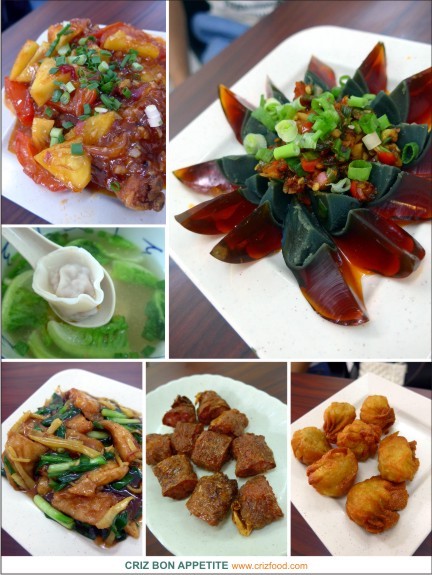 Overall, I quite like their dishes here as the taste of some of the dishes could be quite similar to those you would have in China, especially on how they would prepare certain spicy condiments with various types of imported chilies to suit each dishes. Please be pre-warned that some of the dishes could be quite pungent for the palate of some diners.
As you come into Jalan Rangoon via Jalan Burma, just watch out for Granny's Country Kitchen on your left just right after Tong Yan Travel & Tours almost towards the end of the road. Parking can be quite troublesome during certain peak hours throughout the day. If you can't find a parking space, I would advise you to park opposite along Lebuh Nanning and walk over to the restaurant.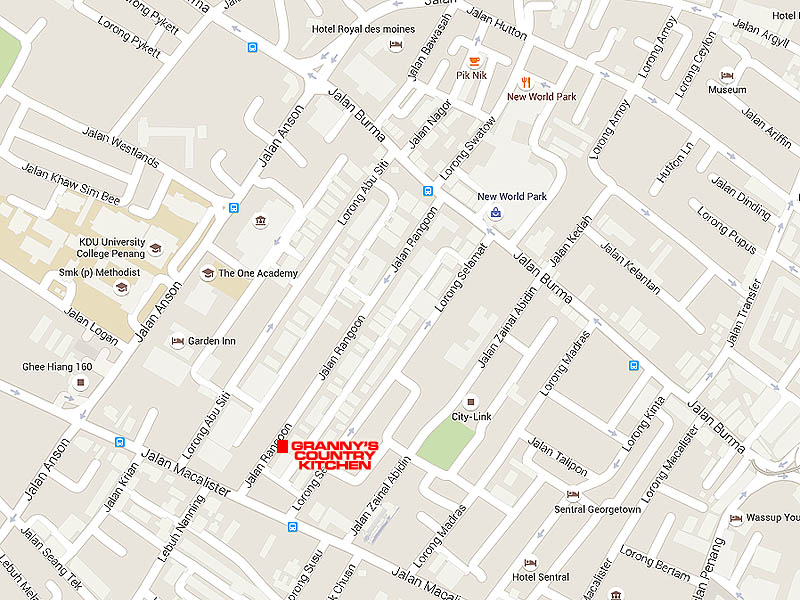 Name: GRANNY'S COUNTRY KITCHEN (娘家傳統手工面)
Address: 77 Jalan Rangoon, 10400 Penang, Malaysia.
Contact: 604-218 9592
Business Hours: 11.30am-3.00Pm, 6.00pm-10.00pm (Closed Sunday)
GPS: 5.416995, 100.324038
RATING:
Ambience: 7/10 (1-4 cheap, 5-7 average, 8-10 classy)
Food Choices: 7/10 (1-4 limited, 5-7 average, 8-10 many choices)
Taste: 7.5/10 (1-4 tasteless, 5-7 average, 8-10 excellent)
Pricing: 7/10 (1-4 cheap, 5-7 average, 8-10 expensive)
Service: 8/10 (1-4 bad, 5-7 average, 8-10 excellent)