Note: This restaurant has ceased its operations in Penang.
Basically this is not a food post but just an awareness post that there is a new outlet in Penang, Malaysia, that would cater for all your basic business and personal needs. Located near Queensbay Mall and within the newly constructed BayAvenue, there existed a little corner café like shop by the name of Steven's Hotspot. It was a privilege for a few of us to be invited by the marketing team of STG Resources Sdn. Bhd. to witness the soft launching of the latest hotspot outlet and a briefing on the history of the company by the Marketing Director, Mr. Michael Ng. Thanks Mr. Edward Tan for the special arrangement.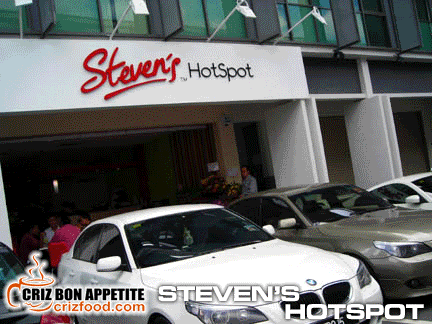 Initially started as a mamak stall by the name of Steven's Corner in OUG Garden in the late 70's, the business has now expanded with the opening of another two outlets in Pandah Indah and Setapak in Kuala Lumpur. To provide Malaysians with the experience of dining freshly concocted ingredients imported directly from India in a more comfortable environment, Steven's Tea Garden was formed with the state-of-the-art ambience in major shopping complexes, namely Sunway Pyramid, MidValley, Bukit Bintang, AEON Ampang, AEON Bukit Tinggi and Semenyih TESCO.
To provide further services to the community, Steven's Hotspot was formed with the first outlet being officiated in Kuala Lumpur, followed by Penang on 9 May 2009. Ipoh and Johor Bahru hotspots would follow suit within the next few months. The concept behind Steven's Hotspot is totally different compared to Steven's Corner and Steven's Tea Garden. The setting up of the hotspots in strategically located prime townships within Malaysia is to ease the community in their daily running of errands. It's a one-stop centre for business appointments with the facilities of having WIFI services, printing, photocopying and faxing of documents. Moreover, it also served as a utility, telecommunication bill payment and purchasing of prepaid outlet for your personal need.
In case you might want to grab something a drink while waiting for the arrival of your clients, you could always try out their 1997 & 1999 Malaysian Tourism Board, Mix FM and The Sun 'Best Teh Tarik Award' winning beverage, the Teh Tarik (Malaysian style pulled tea with milk – RM2.50).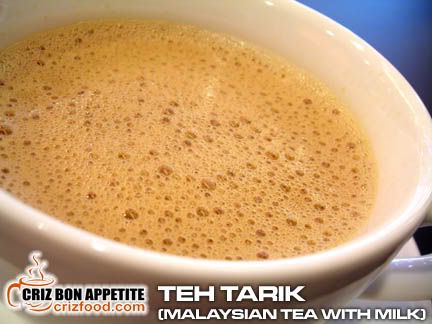 There are other options too such as canned drinks and flavored tea.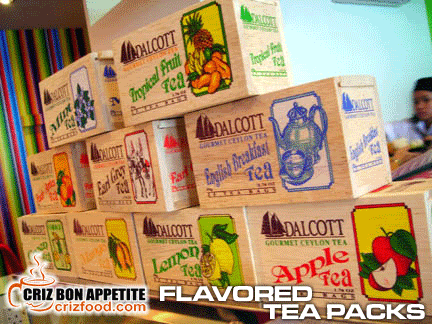 There are also light meals and snacks supplied by quality Halal certified local food vendors available here. You could always try out their local delicacies such as Nasi Lemak and kuih-muih or cakes and pastries from the counter.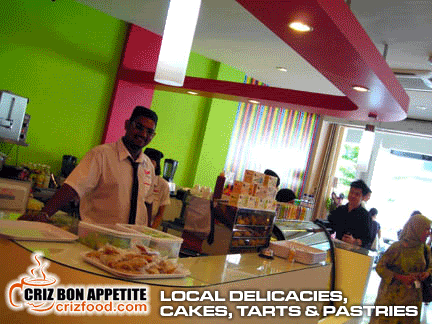 We had tried out their Tuna and Seafood Croissants (RM8/set), Blueberry Cheese Pie (RM6), Lychee and Tiramisu Cakes (RM8.50/pc). There were nothing to shout about on the taste and quality as their main concentration was based on providing convenient services as a business centre.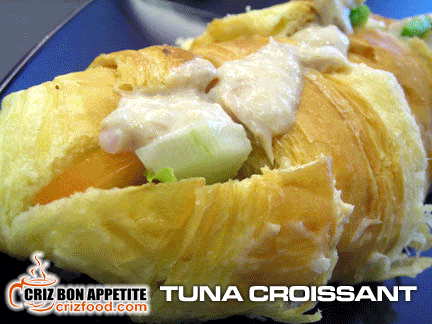 The mission and vision of Steven's restaurant chain of restaurants is to expand the business with the expectation of 100 outlets in Malaysia within the next few years as well as to expand aboard. This can only be made possible with their Customer Loyalty Program managed by STG Resources Sdn. Bhd. There are four types of memberships available such as the Classic, Silver, Gold and Platinum memberships. If you are interested in any of their memberships and want to know the benefits available, you can check them out. There is also opportunity for you to own your franchise restaurant through their partnership program.
It would be easier to reach Steven's Hotspot if use the Jelutong/Bayan Lepas Expressway. Just follow the direction towards Queensbay Mall. Drive on until you see an overhead pass when nearing the mall. Watch out for a signboard leading to Pulau Jererak Resort & Spa. Turn left into the road and drive until the T-junction. Turn right and drive on until the roundabout. On the way, you would see JJ café on your left. Drive 12 o'clock after the roundabout until you see a junction on your right where Shanghai Ding – House of Dumpling is located. OXO Café would be at the next building. Opposite the café (on your right) would be the newly construction BayAvenue business centre. Drive through the parking meter, drive straight and make a left turn at the first junction and you would see Steven's Hotspot at a corner shoplot.
Name: STEVEN'S HOTSPOT
Address: B-16-1, Lorong Bayan Indah 3, 11900 Bayan Lepas, Penang, Malaysia.
Business Hours: 11.00am-11.00pm
GPS: 5.337456, 100.307114
RATING:
Ambience: 8/10 (1-4 cheap, 5-7 average, 8-10 classy)
Food Choices: 7/10 (1-4 limited, 5-7 average, 8-10 many choices)
Taste: 7/10 (1-4 tasteless, 5-7 average, 8-10 excellent)
Pricing: 7.5/10 (1-4 cheap, 5-7 average, 8-10 expensive)
Service: 7/10 (1-4 bad, 5-7 average, 8-10 excellent)