From my earlier post, you would have known that 92 Armenian served healthy and hearty desserts with bird's nest as their main ingredient. For the Mid Autumn Festival 2016, the eatery is also promoting its delicious Bird's Nest Mooncakes with nicely designed takeaway packaging plus a set of beautifully crafted plastic knife and forks. The eatery produced 2 types of mooncakes such as snow skin and jelly this year with the option of 4 flavors for each type, namely soy bean, pandan (screwpine leaves), pumpkin and coffee, all with natural ingredients and sweetening. Each piece would cost RM25nett or a box of 4 options for RM88nett.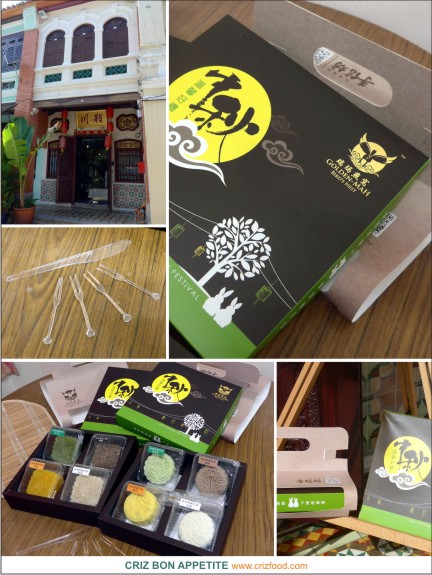 Basically, the snow skin mooncakes has more bites as other than added bird's nest, option such as the pumpkin snow skin mooncake had some walnuts and melon seeds to the paste. The soy bean had red dates lotus seed paste, the pandan snow skin mooncake had pandan lotus paste and the coffee snow skin mooncake had coffee lotus seed paste. The best about the products is that all of them had just the right sweetness to my liking.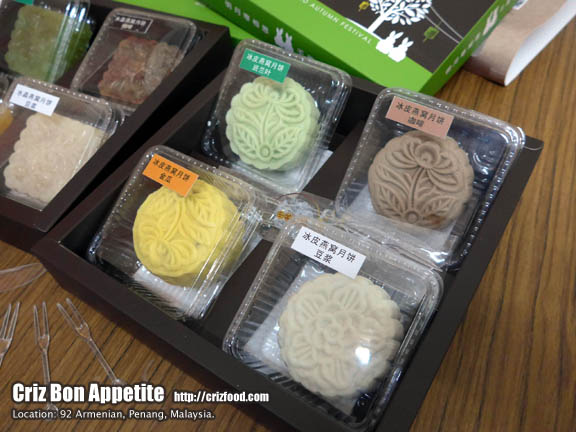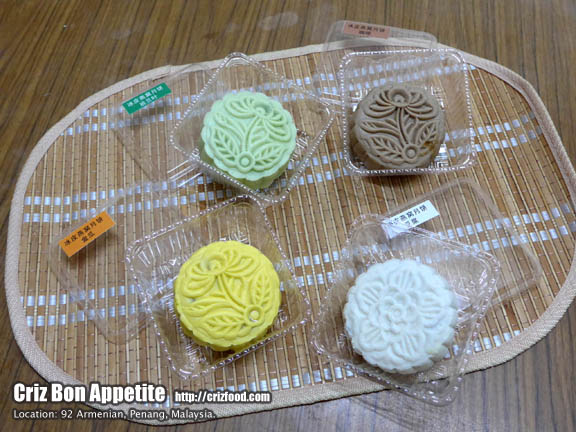 On the other hand, the 4 flavors of jelly mooncakes were just jellies with added bird's nest. There were nothing much to shout about as the eatery did not add in a different flavored jelly in between to make them look like a typical mooncake. I hope the eatery would consider that next year.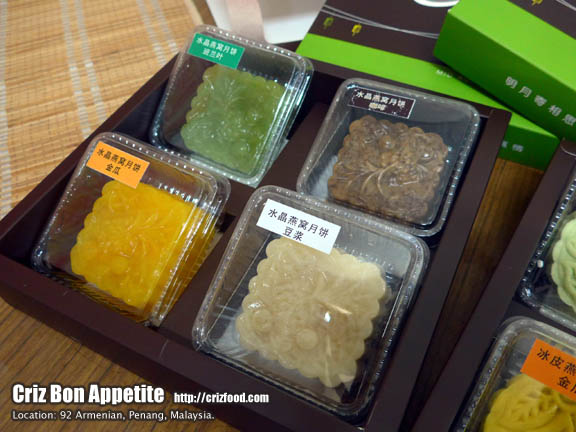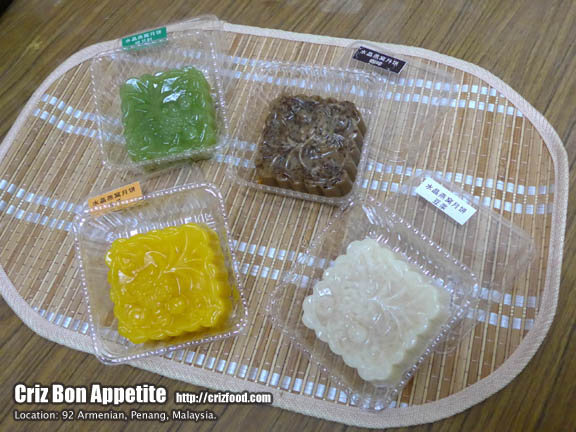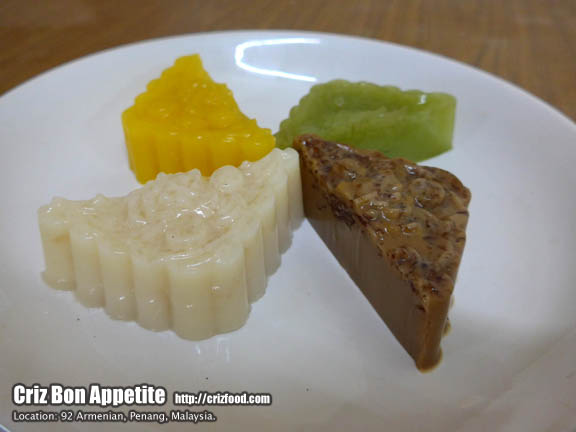 Overall, I quite like the snow skin options as they were filled with nicely concocted natural flavored lotus seed paste with added bird's nest. On the other hand, the jelly mooncakes were tasty and value for money with the added bird's nest but not too skillfully prepared as they were just natural flavored jellies with added bird's nest.
92 Armenian is located just a stone's throw away from the famous Yap Kongsi Temple along the heritage trail of the George Town UNESCO World Heritage Site (core zone). Parking space could be rather limited here, so I would advise you to find some available ones along Lebuh Carnarvon or even Lorong Carnarvon and take a light stroll to the café.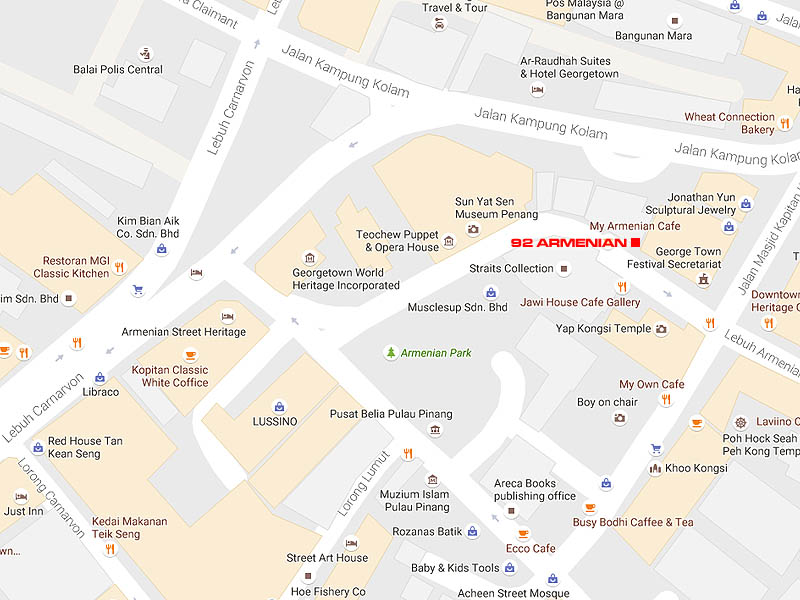 Name: 92 ARMENIAN
Address: 92 Lebuh Armenian, 10200 Penang, Malaysia.
Contact: +604-251 9712
Business Hours: 10.00am-7.00pm
GPS: 5.415689, 100.336730
RATING:
Ambience: 8/10 (1-4 cheap, 5-7 average, 8-10 classy)
Food Choices: 6/10 (1-4 limited, 5-7 average, 8-10 many choices)
Taste: 7.5/10 (1-4 tasteless, 5-7 average, 8-10 excellent)
Pricing: 8/10 (1-4 cheap, 5-7 average, 8-10 expensive)
Service: 8/10 (1-4 bad, 5-7 average, 8-10 excellent)