If I'm not mistaken, this place used to be located in the present 7's Sister Café & Restaurant premise few years back and relocated to another place at Jalan Arratoon for few years before firming itself at the present premise. With more than 5 years of experience in the F&B sector, the restaurant sure knows how to cater to the taste buds of the public. Moreover, the food served would be halal (pork-free). Upon entering the premise, you would think that they are just another tea house serving some finger food. In fact, they are one of those established restaurant with more than 100 types of dishes for you to choose from. Sadly, they could not come up with photos of all the dishes, as they are always creating new dishes.
One thing you have to take note is that photography taking is quite limited as they have their own set of rules. You would not even be allowed to take shots of the interior and exterior. Please remember that it's always polite to request the permission from them prior to taking shots, with a name card of course.
I was there recently for a visit to try out some of their newly created tea dishes. As usual, we ordered drinks first. The Soya Bean Milk was RM2.00 whereas the Red Dates was RM1.80.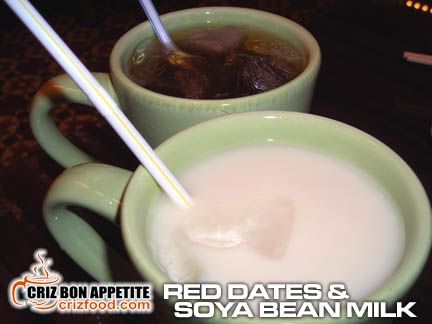 There would always be snacks prior to any meal in an Oriental restaurant. Braised Peanuts was at RM2.00 per plate.
The first dish that came was the Fried Fragrant Tea Rice (飄香茶飯- RM6.90). It was good as the "Wok Hei" (high heat cooking) did make the rice very fragrant. Not oily too. One unique taste in the fried rice was the mild tea taste. The rice was cooked with some tea prior to frying. It has some mixed vegetables, vegetarian char siew chunks, large prawns, eggs and garnished with their in-house fried tea leaves. It's a must to try out.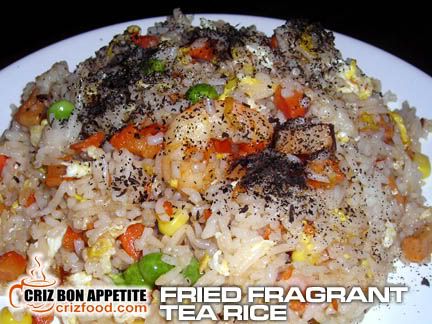 Sesame Fried Abalone Mushroom (芝麻鮑魚菇 – RM6.90) was served next. Some Abalone Mushroom were coated with batter and deep fried, prior to garnishing them with some sweetened chili sauce and sprinkled with sesame seeds. Not bad a dish too if you love crunchy food.
The Stir Fry Fish Bladder Tofu (魚鰾豆腐 – RM10.90) was appetizing. The gravy itself had all the right combination of sauces. The dish has four pieces of homemade fried tofu, cooked with some fish bladder and mini Chinese cabbage.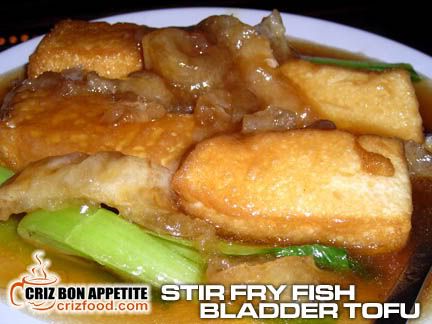 The last dish would normally be the best dish as some said. How true it was for the Drunken Tea Chicken Claypot (茶香醉雞煲 – RM11.90). Choice pieces of a chicken drumstick with thigh were cooked in mild tea, ginger strips, mushroom and wood ear fungus slices, some herbs such as dried Gouqi (wolfberries), dong quai (Chinese Angelica) and a large amount of Shao Xing wine. Some in-house fried tea leaves were sprinkled on the soup. The chicken meat was tender and the soup base was simply rich in herb and wine flavors. A must try for those herb soup enthusiasts.
An Oriental meal would not be complete without some sweet desserts. Foo Chook Ginkgo Nuts Soya Bean Tang Yuan (腐竹白果豆水湯圓 – RM4.20 per bowl) was served steaming hot. The bowl of dessert had thin soya bean milk, cooked with foo chook (dried beancurd sheet), ginkgo nuts, rock sugar and served with two large sesame filled tang yuan (glutinous rice flour balls). Although a bit pricey for the dessert, it would be worth your money paid.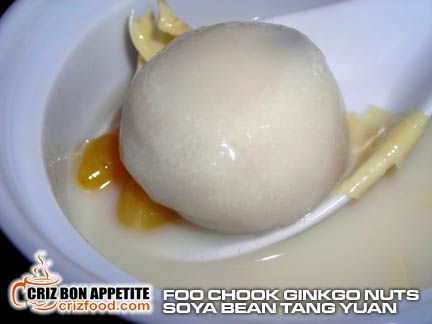 On top of the dishes with rice, you can also try out their reputable Hokkien Style Fried Potato Starch (古早味薯粉 – RM6.90). The dish has thinly flavored steamed potato starch fried with fragrant dried shrimps, cabbage, onions, spring onions and prawns. The starch has the color and translucent look of a wood ear fungus but taste springier than hor fun. It was indeed very yummy.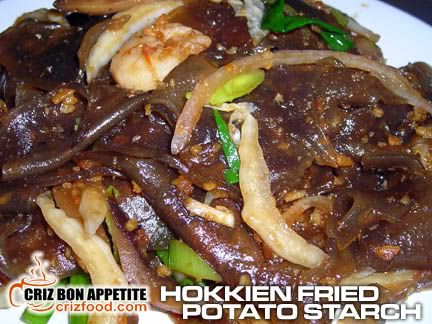 The Spinach Noodle with Fish Ball (魚滑蚧柳菠菜面 – RM7.90) was somewhat different. A spinach noodle (spinach wan than mee) was cooked in a mild ginger chicken broth, garnished with ingredients such as the chef special fish balls, artificial crabsticks, carrot slices, button mushroom slices and some Chinese cabbage, sprinkled with a bit of fried garlic. The soup taste was fine and the ingredients were a lot.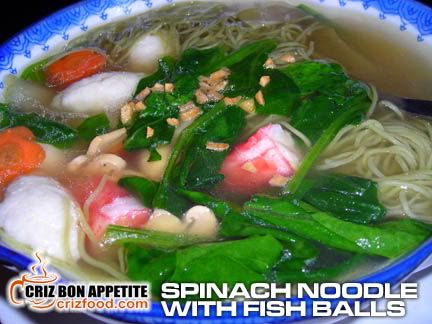 If you feel that the noodles were not filling enough, you can also order some side dishes such as the Steamed Egg Rolls (蛋皮巻 – RM5.90 for 5 rolls). Rolls of steamed minced meat, prawns and spinach would be rolled into thinly fried egg skins and garnished with some egg white based gravy. Not bad but I would prefer the filling to be a bit softer.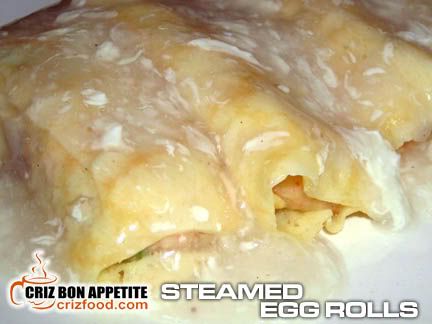 Overall, the two of us enjoyed the meal a lot. A 5% tax would be incurred for those orders. The restaurant also caters for indoor and outdoor functions. If you are coming from KOMTAR area/Traders Hotel along Jalan Magazine, turn left into Jalan Gurdwara at the Gama Supermarket traffic lights. Keep to your right after the traffic light and turn right into the small road (Jalan Trang) next to the Gama building. The restaurant is somewhere further up on your left with some beautifully decorated Japanese bamboo gardens.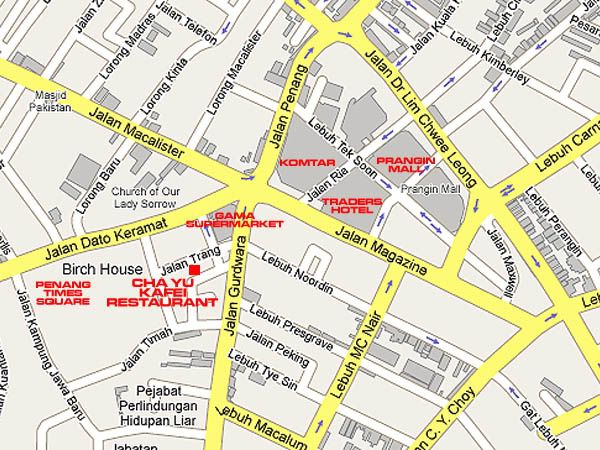 Name: CHA YU KAFEI RESTAURANT
Address: 33 Jalan Trang, 10150 Penang, Malaysia.
Contact: 604-229 1028, 012-417 3174, 016-422 1028
Opening Hours: 12.00pm-3.00pm, 6.00pm-10.30pm (Closed Tuesday)
GPS: 5.412600, 100.327395
RATING:
Ambience: 8/10 (1-4 cheap, 5-7 average, 8-10 classy)
Food Choices: 9/10 (1-4 limited, 5-7 average, 8-10 many choices)
Taste: 9/10 (1-4 tasteless, 5-7 average, 8-10 excellent)
Pricing: 7/10 (1-4 cheap, 5-7 average, 8-10 expensive)
Service: 9/10 (1-4 bad, 5-7 average, 8-10 excellent)