Do you want to have freshly cooked dim sum with freshly peeled prawns? You should consider checking out this new dim sum shop called Fun Tea Garden in town, just opposite Pizza Hut, Prangin Mall. There are many varieties of food to choose from ranging from century eggs broth, dumplings, steamed buns of different fillings (
Bao
), deep fried prawn roll, egg custards, sesame glutinous rice balls, paper wrapped chicken, sweet vinegar pork legs, and many more. On top of these yummy choices, you can also order noodles such as fried hor fun, fried ee mee, fried fish bee hoon and so on.
Presently, with the new opening in late May, the dim sum tea house will waive any teas ordered in June with a minimum order of RM5.00. Not bad right? You could at least save up some charges on drinks. We tried out a few plates of their recommendation and paid barely RM15.
Here are some other types of the dim sums served in the tea garden.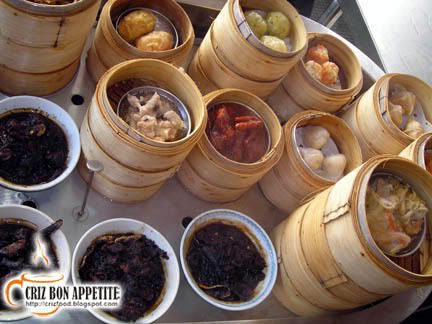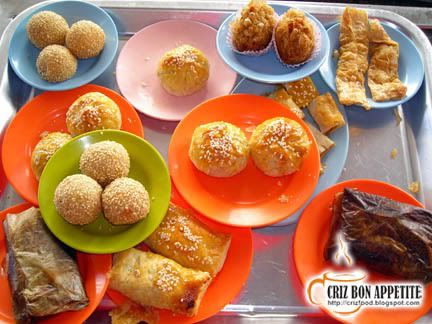 The dim sums would be served up to 12 noon but you can opt for their economy rice. The tea garden also provides many tasty dishes with rice up to 1am. The menu changes daily too. Here are some of the dishes served there.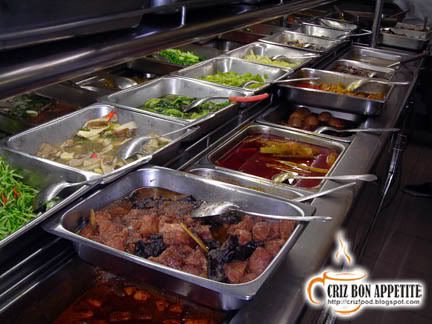 It is not hard to find the tea garden as it is strategically located opposite the Prangin Mall's Pizza Hut. Drive from Penang Road into Jalan Dr. Lim Chwee Leong (previously Prangin Road), and you will reach a traffic light. The tea garden is on your left. You can find some parking by the road side or in a car park on your left before the next traffic light.
Name: FUN TEA GARDEN / DYNAMIC CAFE
Address:
150 & 152, Jalan Dr. Lim Chwee Leong, 10100 Penang, Malaysia.
Tel: 013-421 1274 (Danny Ooi)
Opening Hours:
Dim Sum: 7.30am – 6.00am (Closed Thursday)
Economy Rice: 5.30pm – 3.00am (Closed Thursday)
GPS: 5.414822, 100.332148
RATING:
Ambience: 7/10 (1-4 cheap, 5-7 average, 8-10 classy)
Food Choices: 8/10 (1-4 limited, 5-7 average, 8-10 many choices)
Taste: 8/10 (1-4 tasteless, 5-7 average, 8-10 excellent)
Pricing: 7/10 (1-4 cheap, 5-7 average, 8-10 expensive)
Service: 7/10 (1-4 bad, 5-7 average, 8-10 excellent)