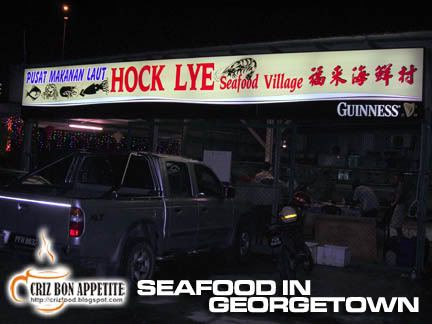 Whenever we thought of having seafood by the beach, we would always think of Teluk Bahang, Batu Ferringhi, Tanjung Bungah, Gurney Drive, Gertak Sanggul, Batu Maung without knowing that there is another shop right in the heart of Georgetown overseeing Penang Bridge. Hock Lye Seafood Village has been operating their present shop for almost one and a half years and many Penangites do not even know that it even existed.
My friend and I decided to drop by the place after seeing the roof sign many times as we were using the Jelutong Expressway towards Penang Bridge. The restaurant is actually hidden behind some shoplots / flats within the Gat Macallum Street area. Although the restaurant specialized in seafood dishes, we only managed to order a few mixed dishes to be taken with rice. There were also many varieties of noodles served.
The first dish that came was the Thai Style Homemade Tofu (RM8). This is a must to try as the tofu was real smooth accompanied by lots of dried shrimps, cili padi, onions and mint leaves.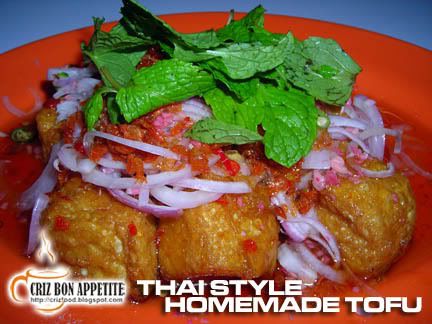 Next was some Spicy Deep Fried Squids (RM8). It came with a saucer of mayonnaise. Common but it was great!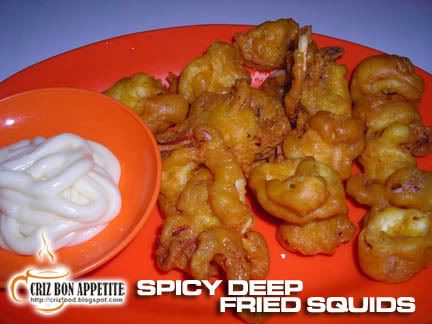 Golden Fragrant Chicken (RM8) followed next. Chunky pieces of chicken meat were dipped in frying flour and stir fried with lots of curry leaves and mayonnaise. It tasted crunchy and nice. I would recommend that the dish be eaten fast as it will become soggy after too long.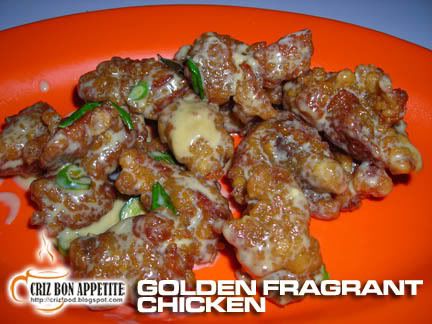 The much awaited Cereal Buttered Prawns (RM20) finally came. Eight big prawns cooked perfectly to our liking and they were real generous with the amount of cereal given.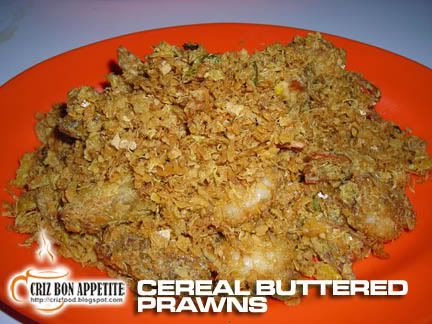 Overall, the food were good and we paid RM50 for the dishes, 4 bowls of rice and 3 glasses of their Homecooked Lo Han Guo drinks. I was surprised to find out that they do also serve lunch from 11.30am until 2.30pm daily. Next visit, I would try out their meat crabs as I saw almost all the tables ordered that. The crab must be good.
Just remember that the restaurant is behind some shoplots within the Macallum Street Flats area by following the map I have drawn out. Do enjoy your experiences there.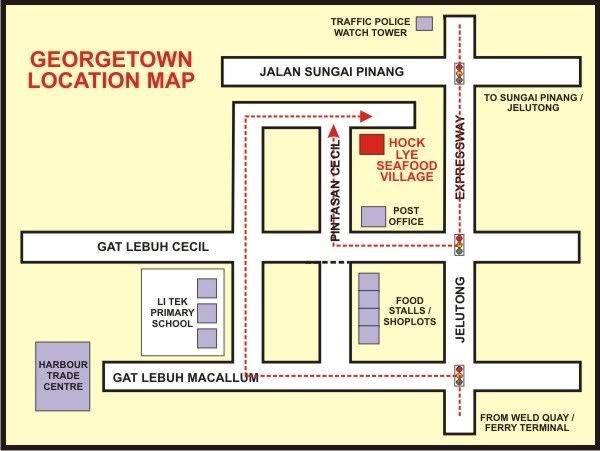 Name: HOCK LYE SEAFOOD VILLAGE
Address: 130A, Jalan C. Y. Choy, Bridge Street Foreshore, 10300 Penang, Malaysia.
Tel: 604-262 7524, 012-525 1874
Opening Hours: 11.30am – 2.30pm 5.30pm – 10.30pm
GPS: 5.404451, 100.330689

RATING:
Ambience: 7/10 (1-4 cheap, 5-7 average, 8-10 classy)
Food Choices: 8/10 (1-4 limited, 5-7 average, 8-10 many choices)
Taste: 8/10 (1-4 tasteless, 5-7 average, 8-10 excellent)
Pricing: 7/10 (1-4 cheap, 5-7 average, 8-10 expensive)
Service: 7/10 (1-4 bad, 5-7 average, 8-10 excellent)