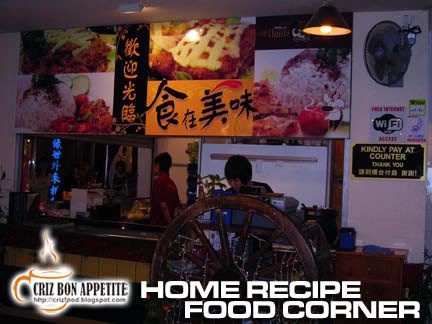 I was at Prangin Mall few days back and had lunch with one of my friends during his lunch break. We decided to drop by Home Recipe Food Corner since the set meals there looked reasonable with a net price of not more RM14. Set meals meant to be fast right? But that wasn't the treatment we had received. With the limited one hour of lunch time, we had to forgo the desserts and yet paid for the same amount. I will tell you the reasons at the end of the post.
The set meals came with free drinks, one Iced Lemon Tea and one Lime Juice. Both tasted extremely sweet. It's bad for those healthy conscious people.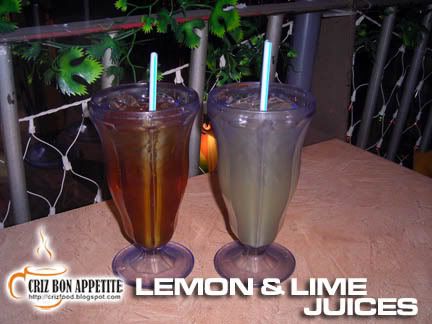 Next came the soup of the day – Mushroom Soup. The soups were diluted but yet edible. I doubt that it is made from some secret home recipes.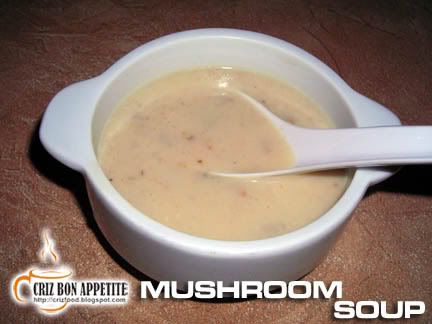 Here were the main courses we had – Cheese Satay Chicken Chop (RM13.90 set) and Sour Plum Chicken Chop (RM12.90 set). The Cheese Satay Chicken Chop presentation was real impressive with baked cheese on top but the taste was just normal. Nothing special and the chicken chop size was rather small. The Sour Plum Chicken Chop on the other hand was also the same, nothing special. I guessed the chef did not marinate the meat before hand.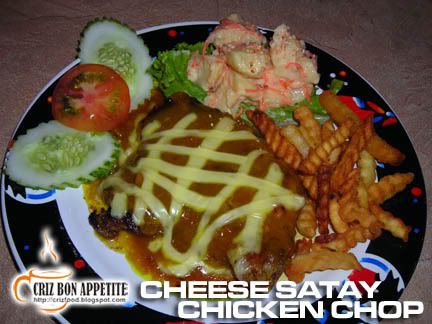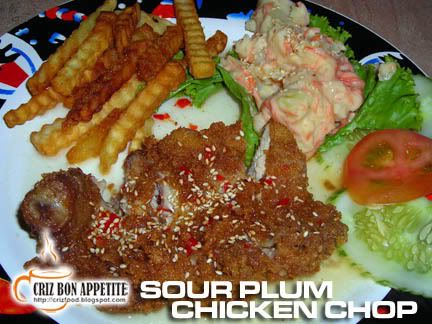 As for the desserts, we had some problems with that. It was to be fresh cut fruits and a scoop of ice cream. We waited almost 25 minutes after the main course but we were not served at all. I was rather irritated by their service. 3 staff and a chef but no one served us. Not that the place is extremely big not to notice us. One staff was busy checking out the latest fashion trend opposite the shop. One was busy chatting with the other and the chef did not even push them to check on the completion the customer's set meals.
My advice to the boss, do not get school boys and girls to handle your business if they are not serious at all. You may lose your business. After all, they only realized about their faults after we had decided to pay and leave for work. So what would you choose? Take the delayed serving of desserts or get a black record in your company for coming back late? As for my recommendation on this place, I won't advice at all unless you are extremely hungry to consume the whole set courses and with ample time in hand.
Name: HOME RECIPE FOOD CORNER
Address: Level 3, Atrium A, Prangin Mall, Penang, Malaysia.
Opening Hours: 12.00noon – 9.30pm
GPS: 5.414534, 100.331290
RATING:
Ambience: 6/10 (1-4 cheap, 5-7 average, 8-10 classy)
Food Choices: 7/10 (1-4 limited, 5-7 average, 8-10 many choices)
Taste: 5/10 (1-4 tasteless, 5-7 average, 8-10 excellent)
Pricing: 6/10 (1-4 cheap, 5-7 average, 8-10 expensive)
Service: 2/10 (1-4 bad, 5-7 average, 8-10 excellent)