NOTE: This restaurant has ceased their operation after many decades. The chef had migrated to Perth Australia recently in 2011. Alternatively, you can still try out their traditional Nyonya spread at another outlet – "The Wok" Authentic Penang Nyonya & Local Cuisine, 26 Jalan PJU 5/21, The Strand, Kota Damansara, 47810 Petaling Jaya. 603-6142 7388 / 012-263 5460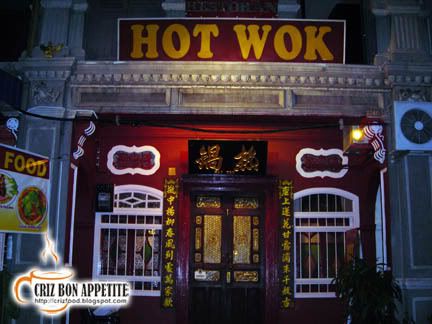 Ever wonder where you would treat yourself or your guests to a sumptuous Peranakan (Straits Chinese) meal with great indoor and outdoor ambience? You should check out Hot Wok, a stunning Peranakan theme restaurant, which has just relocated right into the heart of Georgetown, Penang. Since the Nyonya restaurant started its operation in 1994, they have impressed many locals and foreigners with their quality food and great history on the Peranakan culture.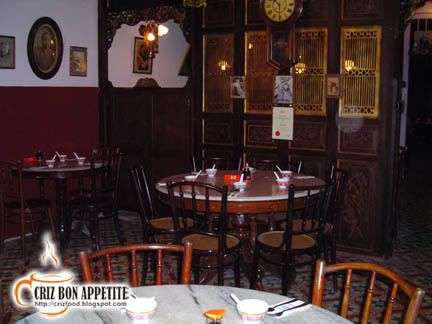 Walking into the restaurant is like walking back into time as the interior and exterior of the restaurant are beautifully decorated with intricate wooden carvings and fabricated windows of the heydays. The existence of beautiful marble top coffee tables, wooden chairs, hanging porcelain lamps and many unique artifacts adorning the walls within the restaurant will allow you to experience the feeling of dining as a Nyonya or Baba. If you are observant enough, you may find a few great museum pieces proudly being displayed along the walls. Some are originals as far back as the early 19th Century.
I revisited the place together with a friend of mine recently and found that the quality of the food served there has not change at all. Hot Wok has been one of the pioneers in Nyonya Cuisine in Penang. In fact, there are many other restaurants booming up to cater to the high demand on Nyonya food recently but what they lack in is the atmosphere and Peranakan experience that Hot Wok was able to provide.
We ordered a few dishes such as the Lobak (RM8), Jiu Hoo Char (RM8) and Curry Chicken Kapitan (RM14) to be taken with rice.
The Lobak (meat roll) is made out of fresh pork marinated in 5-spice powder with other ingredients and wrapped in tofu skin. The end product would then be deep fried to get the crunchiness and golden color.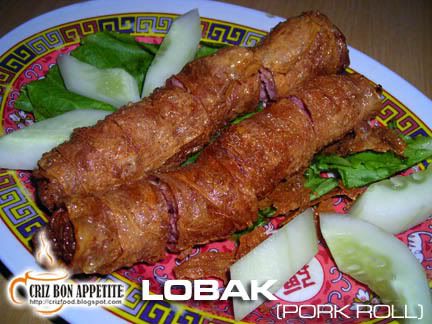 The Jiu Hoo Char is a combination of cuttlefish strips stir fried with stripped turnips, carrots, mushrooms, pork and at times big onions. This dish is best eaten when wrapped in a fresh lettuce leaves.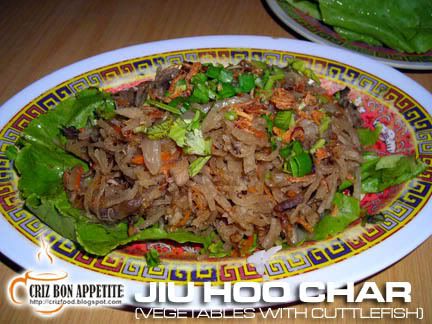 The Curry Chicken Kapitan was indeed good. Choice pieces of thighs and drumsticks were cooked in blended spices, lime juice, Kaffir lime leaves and thick coconut milk. This dish was good compared to the rest of the places I have taken as the gravy was thick and nice.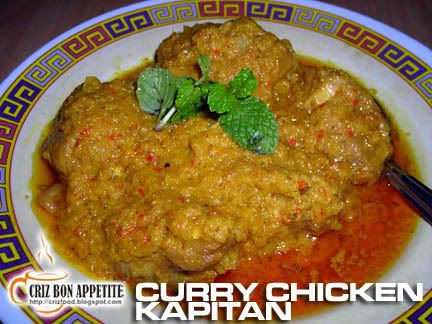 We ordered some great desserts such as the Chilled Sago with Jackfruit (RM3.50) and Chilled Sago with Honey Dew (RM3.50). Both were topped with creamy coconut milk.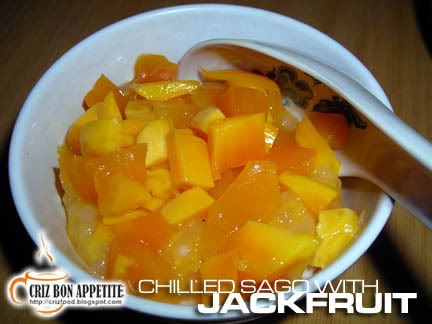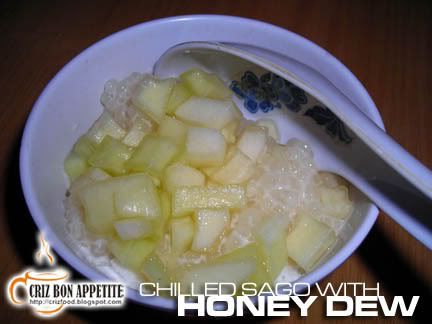 Since the boss also recommended their famous Hokkien Mee (RM4), we tried out a bowl and the dish was great. The sweetness of the soup is incompatible to those I have taken before. I could imagine the amount of bones and long hours they have taken to get the thickness of the soup. You can even have addons such as pork ribs as well as their crunchy roasted pork. The price might come up to RM7 but you sure won't regret ordering such a quality bowl of Hokkien Mee. Anyway, you do not have to worry too as they will also allow you to
use your credit cards on Hokkien Mee purchases
. Well, I don't think I know any other hawker stalls in Penang that provides this sort of services, do you?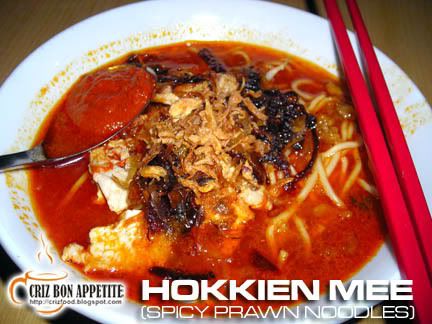 Overall, the total price came up to RM53.70 which included a 10% service charge (RM4.90) for the appetizer, food and drinks. I won't consider this expensive as Nyonya cuisine required a lot of preparations. Moreover, the food was of quality.
You won't miss the restaurant as it is situated within two shoplots just between Nagore Place and Giant Supermarket along Jalan Burmah. As for parking, you can always find ample parking spaces within the Giant Supermarket compound or along Jalan Nagore.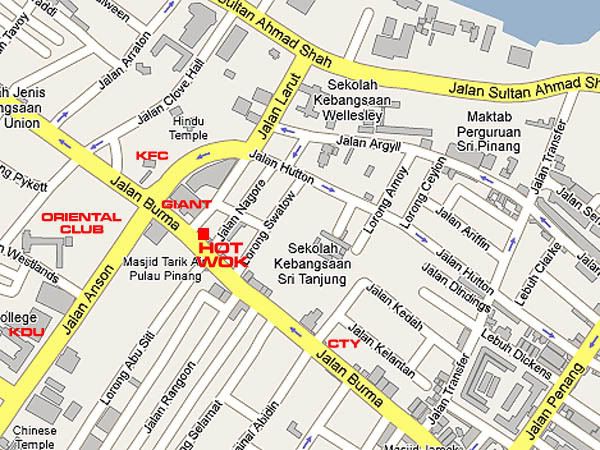 Name: HOT WOK
Address: 124-E&F, Jalan Burmah, 10050 Penang, Malaysia.
Tel: 604-227 3368
Website: www.hotwok.com.my
Opening Hours: 11.00am – 1.00am
GPS: 5.420987, 100.325378
RATING:
Ambience: 9/10 (1-4 cheap, 5-7 average, 8-10 classy)
Food Choices: 8/10 (1-4 limited, 5-7 average, 8-10 many choices)
Taste: 8/10 (1-4 tasteless, 5-7 average, 8-10 excellent)
Pricing: 7/10 (1-4 cheap, 5-7 average, 8-10 expensive)
Service: 8/10 (1-4 bad, 5-7 average, 8-10 excelle
nt)