How would you like to have Japanese food without paying the price at a lavish Japanese restaurant? You can always try out this stall at the Macallum Street Ghaut hawker centre. There are many selections to choose from and all come with a touch of local flavors – sambal belacan (chili prawn paste) and lots of fresh vegetables garnishes. You would not believe that I have paid only RM6 for the two plates of Fried Japanese Udon and Teriyaki Fried Rice and it is tax free.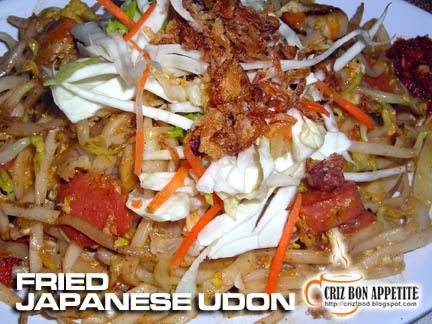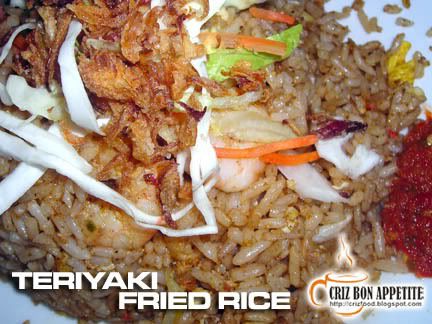 On top of the two orders I have made, you can also try out their Tori Teriyaki (chicken served with teriyaki sauce, salad and rice), Sakana Tei (breadcrumb fish with salad and rice), Salmon Teriyaki or Unagi Teriyaki (most ordered dish from the stall). As for price, nothing from the stall cost more than RM6 per plate.
To get there, just use Weld Quay and move towards the Jelutong Expressway. Turn into Macallum Street Ghaut and move towards Habour Trade Centre. The hawker centre is just your first turning on your right. There are many delicious food in the hawker centre too such as Thai Braised Pork Leg Rice, Salt Fish Fried Rice, Curry Mee, and Hokkien Mee. You should not miss the Fried Radish Cake, Fried Rice Cake and Fried Potato Groundnut Cake stall as the stall served one of the best fried local delicacies around town.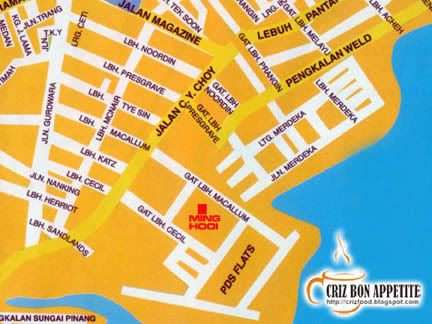 Name: KEDAI KOPI MING HOOI (Japanese Food Stall)
Address: 258 – 260 Macallum Street Ghaut, Penang, Malaysia.
Opening Hours: 5.00pm – 10.00pm (Closed on Thursday)
GPS: 5.406641, 100.332255
RATING:
Ambience: 5/10 (1-4 cheap, 5-7 average, 8-10 classy)
Food Choices: 6/10 (1-4 limited, 5-7 average, 8-10 many choices)
Taste: 6/10 (1-4 tasteless, 5-7 average, 8-10 excellent)
Pricing: 3/10 (1-4 cheap, 5-7 average, 8-10 expensive)
Service: 7/10 (1-4 bad, 5-7 average, 8-10 excellent)