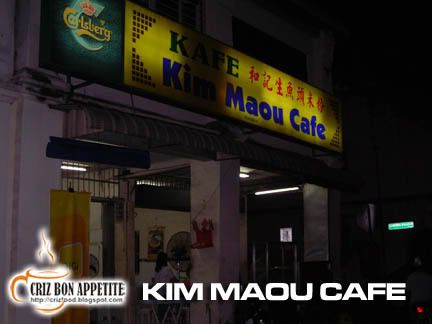 I just read about What2See's
review
on the all the nice places to eat along Lebuh Cintra but he missed out one nice hawker shop along the way. He was not the first one too as the shop which sells Fried Hor Fun looked just like any other hawker stalls in Penang. Unless the person resides within the town area, he or she would have overlooked the small stall hidden at the corner of the old coffee shop.
My friend and I paid a visit to the shop not long ago, although I had frequent the stall for takeaways all the time. We ordered a large Fried Hor Fun (RM6) with lots of freshly fried grouper meat and also a normal sized Fried Ee Foo Mee (RM4) with big fresh succulent prawns. Although the portions served were quite small, the tastes were wonderful. What mattered most was the freshness of the seafood used at the stall. In fact, majority of the patrons there would order their Snakehead Fish Rice Vermicelli Soup (Lay Hoo Bee Hoon Th'ng). If you happen to be around that area, do drop by to try them out. Here are the two dishes which we had ordered.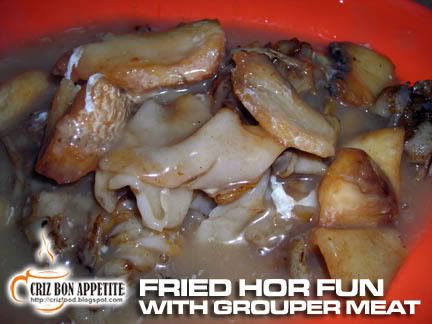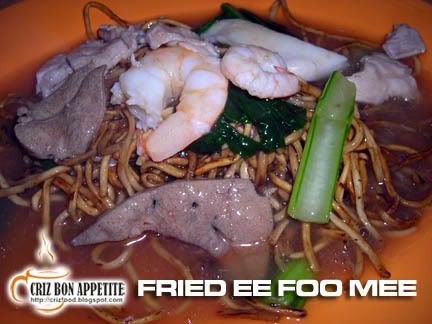 You won't miss the shop as it is at the junction of Lorong Kampung Malabar and Lebuh Cintra. In fact the stall is the row as the famous Rice Dumpling (Bak Chang) shop. Although the shop is located at the heavy traffic area, you can easily find ample parking space along Lorong Kampung Malabar.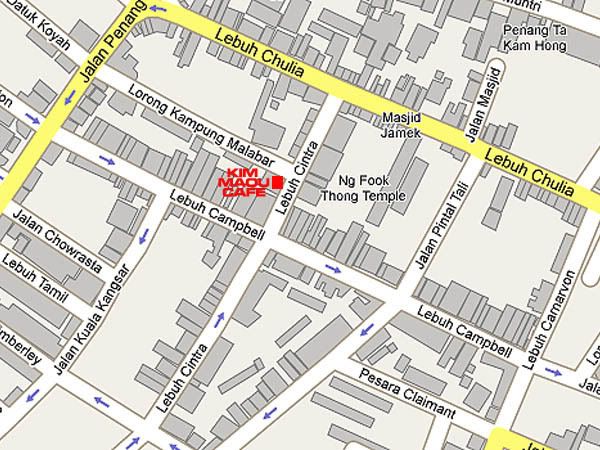 Name: KIM MAOU CAFE
Address: Lebuh Cintra, 10200 Penang, Malaysia.
Opening Hours: 5.30pm – 10.30pm
GPS: 5.418497, 100.333672
RATING:
Ambience: 6/10 (1-4 cheap, 5-7 average, 8-10 classy)
Food Choices: 7/10 (1-4 limited, 5-7 average, 8-10 many choices)
Taste: 8/10 (1-4 tasteless, 5-7 average, 8-10 excellent)
Pricing: 7/10 (1-4 cheap, 5-7 average, 8-10 expensive)
Service: 7/10 (1-4 bad, 5-7 average, 8-10 excellent)