If you were in Penang, where would you dine? Would you go sweating under the humid weather and hunt for yummy street food or just visit any of those air-conditioned franchise fast food outlets for your meal? Again, it will also depend whether you are a local or a tourist but the end results would still be the preferences of individuals. With the current unpredictable weather from skin scorching weather to wet and chilly nights, I had decided to opt for the later by visiting the latest fast food outlet – Marrybrown within the premise of the upcoming Penang Times Square.
What did I have then? It's definitely not any of the burgers and fried chickens but a bowl of Chicken Curry Noodles with a medium sized 7-Up set at RM8.50nett. Surprised? Yes, they do serve local hawker food in the 28 years of establishment Malaysian franchise restaurant. I order this dish just to compare how great it would be at that pricing compared to the local street food. Unfortunately, the results had my pocket burning with the size of the bowl of noodles and ingredients within. There were only 4 mouthful of noodles, some not fully cooked long beans, half an egg, 3 thinly sliced fish cake and 4 miserably soggy chicken pieces in the bowl. The soup tasted like curry powder with some coconut milk with not even a single hint of lemon grass or ginger flower. To my taste bud, it's truly flat and the amount of oil floating would be quite bad for anyone's health. Although the restaurant has been serving halal (non-pork) dishes ever since its opening, I still prefer to get my Chulia Street Curry Mee with cuttlefish slices, cockles, tofu puff, fish balls with the onion enhanced flavor of the chili paste and a glass of herbal tea at barely RM3.50.
I also did try out the Spicy Chicken Rice with a topped up 7-Up (additional 90sen for top up) at RM8.90nett. It came as a multi-racial combination in which consist of Malay style rice, salad and soup, Chinese style sweet and sour sauce garnished on sliced Marrybrown crispy chicken piece and Indian papadam. The amount of rice was small and there were nothing really special in the taste except that the chicken slices were quite crispy. The soup was just average too. If only they can provide this dish as the one from Rosli Nasi Ayam at Lorong Kulit. At least this simple type of serving tasted better and priced only at RM3.50 minus a drink.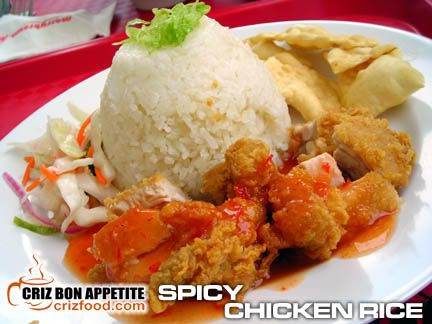 Even the soup there tasted richer than this one I had from Marrybrown. The restaurant should really improve on their mildly flavored chicken soup.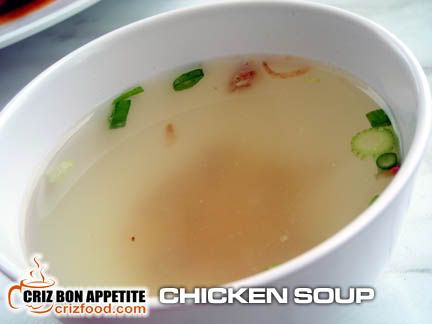 Buck up Marrybrown! It does not mean that you are originated from Malaysia with outlets in Indonesia, China, India, Sri Lanka, Tanzania, Dubai, Bahrain, Kuwait, Saudi Arabia, Qatar, Azerbaijan and Iran and yet we are not getting the best food quality from you.
The best way to reach the shop would be by using Jalan Magazine (Traders Hotel). Drive into Jalan Dato Kramat (2nd junction at the right of Gama Supermarket) until you have reached Penang Times Square on your left. Find a parking space along the road or within the allocated parking bay. Just walk into the mall and go to the open space area with all the fountains. The restaurant is located a few shop away from Tsuruya Sushi Bar.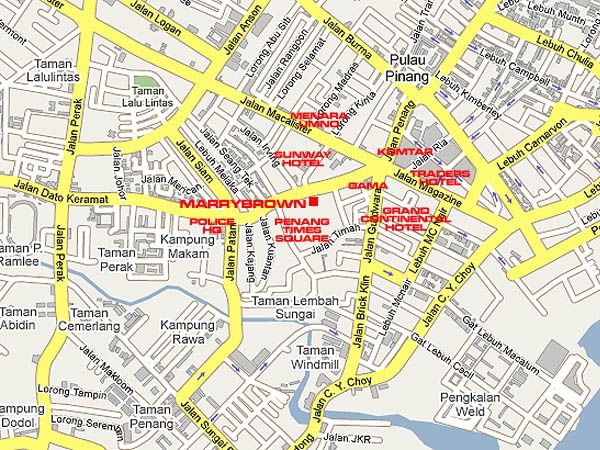 Name: Marrybrown Restaurant
Address: 77-G-12, Penang Times Square, Jalan Dato Kramat, 10150 Penang, Malaysia.
Contact: 604-227 6000
Opening Hours: 10.00am-10.00pm
GPS: 5.413067, 100.325767
RATING:
Ambience: 7.5/10 (1-4 cheap, 5-7 average, 8-10 classy)
Food Choices: 7.5/10 (1-4 limited, 5-7 average, 8-10 many choices)
Taste: 6/10 (1-4 tasteless, 5-7 average, 8-10 excellent)
Pricing: 7.5/10 (1-4 cheap, 5-7 average, 8-10 expensive)
Service: 7.5/10 (1-4 bad, 5-7 average, 8-10 excellent)