Note: This food court is no longer in operation.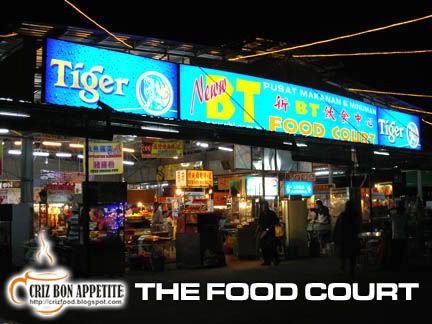 For those who frequent the Georgetown area for food, you would have noticed that there's a chain of food court by the name of Neww BT Food Court popping up at many places on Penang island as well as some places at the mainland. These food courts are big and have many choices of food available. I have been testing out majority of the food at both the Weld Quay outlet as well as the Burmah Road outlet but to date have barely found one stall that really gave me that oomph for repeat visits.
For the past few weeks, I have been sitting down at the Burmah Road outlet to identify which are those stalls that had the most orders and tried them out. To my conclusion, most of those ordered dishes were barely up to the standard. Maybe I could be wrong as taste bud is something that differs from individuals but from the leftovers on the plates and bowls that I had noticed, I might not be the only one that had the taste problem. Let me share with you my experiences at the food court.
Some people might consider presentation skill of a dish important. As for me, I would rather have tastier food rather than the presentation. Better still, I would prefer if the restaurant or hawker can provide both. I tried out two of the Western dishes on one occasion.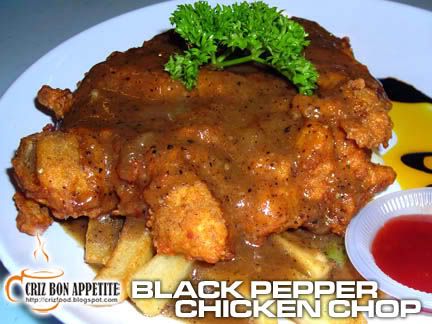 The presentation on the Black Pepper Chicken Chop (RM7.50) plate was impressive. It had some turmeric colored oil and dark soy sauce as presentation. Even the main meal itself was beautifully presented as you would get from a fine dining restaurant or a 5-star hotel. The most noticeable problem on this dish is the choice of batter and the chicken meat. The crust was too thick and hard and the meat was too soft. There wasn't any taste or springy texture of a chicken meat bite. Worst still, the black pepper gravy was so diluted and does not have any pepper taste or saltiness in it. This is totally disastrous!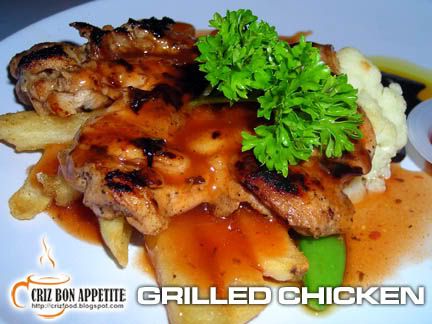 The Grilled Chicken (RM7.50) had the same problem as the dish above. The taste is totally bland and burnt. You can see how burnt the piece of meat is. The bottom section was even worst with almost 50% was burnt. The recommended gravy was also bad. No sweetness, saltiness or even sourness in it. Moreover, it's also rather diluted. This was the worst Western dish I had taken in ages.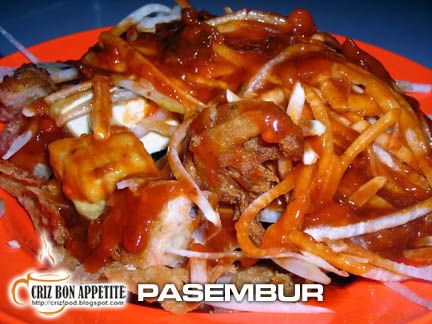 Luckily the Pasembur (mixed fritters with boiled potatoes, egg with shredded cucumber and jicama/yambean/sengkuang – RM5) saved the day. At least all the ingredient that I had chosen plus the gravy was quite acceptable although not the best around.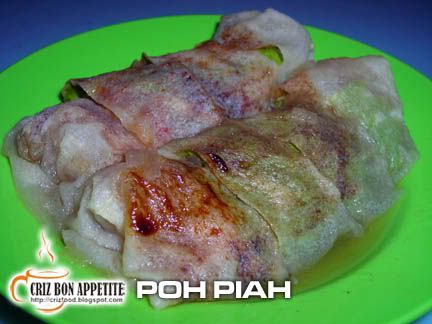 The two piece of Poh Piah (thin Asian wheat flour crepe with shredded jicama filling) ordered was a disappointment. I expected something better for the RM3 paid. It ended up soggy, tasteless with hardly any filling. There was not even a single piece of crabmeat in it. Each roll has only barely noticeable mashed bean curd and some minced meat. I felt so cheated!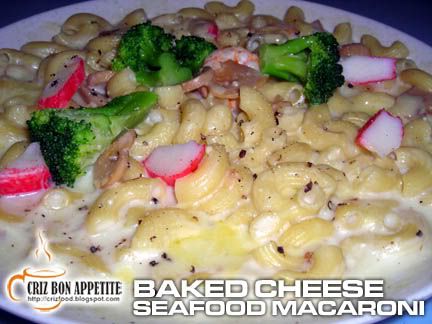 The next dish was a joke. Baked Cheese Seafood Macaroni was priced at RM9. I expected to see at least some reasonable amount of seafood presented but all I got was barely one button mushroom, less than half a artificial crabstick, 3 pieces of broccoli, four medium sized prawns, a large amount of macaroni pasta with some crushed oregano sprinkled on top. There was hardly any cheese taste and the sauce was sour and diluted. I did not even finish this dish as it was too tasteless for me.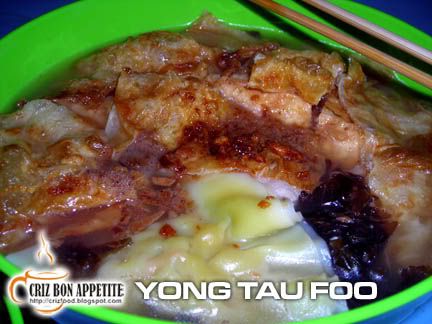 I saw quite a number of people ordering the Ampang Yong Tau Foo (mixed fish balls, meat balls, tofu related by products and vegetables of your choice – RM5) served with Yam Rice (RM1). When the dish was served, it was always my style to try out the soup first. First taste was quite fine but rather too mild considering that all the richness from the ingredients and the seaweed that I had chosen would have left some sweetness in the soup. The ingredients were like, "Gosh! How long have they boiled them? There wasn't any taste in every single one!"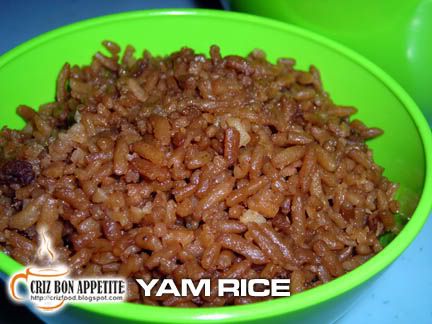 The Yam Rice looked great with all the loose grains with some pieces of yam but the dish was extremely cold. Now you get what I meant about great presentation? The rice was totally inedible. Not only was the rice tasteless, it didn't even have the fragrance from the soy sauce or dried shrimps in it. I had to force myself to finish it.
There are many other stalls selling Pei Pa Duck Rice, Braised Duck Herb Noodles, Curry Chicken Rice, Fried Belacan Chicken, Satay, Wan Than Mee, Hokkien Mee, Portugese BBQ, Char Hor Fun, Koay Teow Th'ng, etc that I had not tried to comment more. One thing I had noticed, these few stalls were not getting orders as they should. I guessed the consumers would know better right?
If you are coming from Jalan Penang into Jalan Burma, drive on until you reach the second traffic lights at Jalan Burmah and Jalan Anson/Jalan Larut junction. BMW Showroom is on your left and Giant Supermarket if on your right. Drive straight amd keep to your right. You can see the food court on your right. Drive into Jalan Arratoon and find a parking space within the ample car park provided by the management.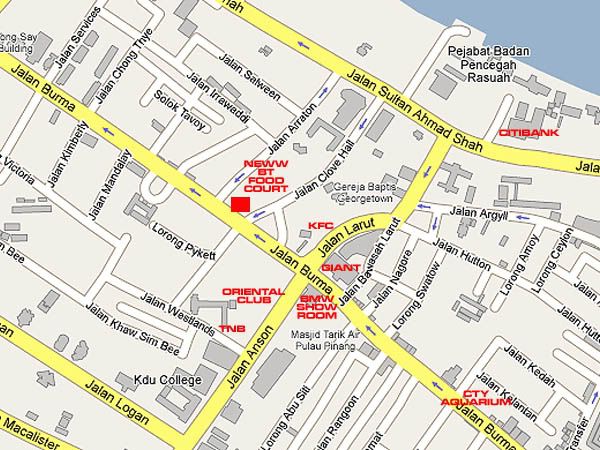 Name: NEWW BT FOOD COURT @ BURMAH ROAD
Address: Jalan Burma, 10050 Penang, Malaysia.
Opening Hours: 9.00am – 2.00am
GPS: 5.422672, 100.323300
RATING:
Ambience: 7/10 (1-4 cheap, 5-7 average, 8-10 classy)
Food Choices: 8/10 (1-4 limited, 5-7 average, 8-10 many choices)
Taste: 5.5/10 (1-4 tasteless, 5-7 average, 8-10 excellent)
Pricing: 7/10 (1-4 cheap, 5-7 average, 8-10 expensive)
Service: 6/10 (1-4 bad, 5-7 average, 8-10 excellent)