Note: This place has ceased operation until further notice.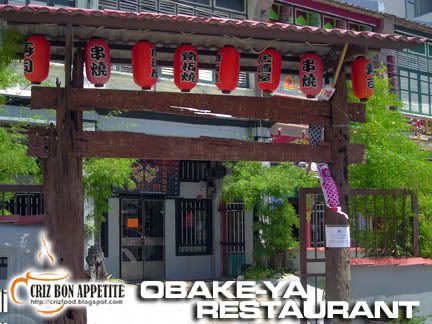 Will you like the thrill of dining in a place that you would never want to be in? Try out the Obake-Ya Japanese Restaurant in Penang which will provide you with the ultimate jailhouse experience. As you walk up to the main entrance, you will see a Japanese style arch with lots of lanterns. Passing through the arch, you will see a beautiful Japanese Garden.
Along the pebble filled pathway, you will see a grill door. Open the door and you will be in hell. A gruesome prisoner with chains on an electric chair will surely drill the chill and shrill into your bones.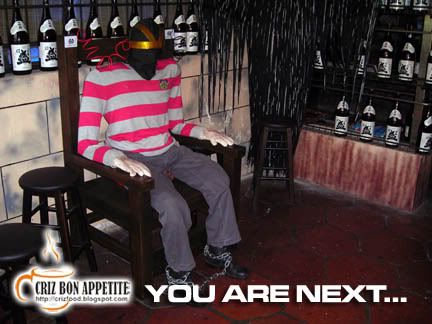 The layout of the "jailhouse" restaurant is rather unique. They have the main "canteen" which any couple or small group of 2-3 persons can sit comfortably under the dim lighted atmosphere. The restaurant even caters private rooms for groups as many as 20 persons.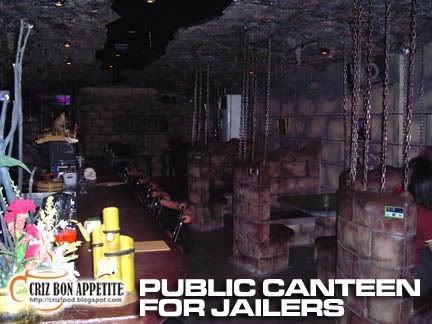 Even the restrooms have some Japanese accent to them. Be careful if you plan to relieve yourself as there will be a bridge leading to the restrooms and it will shake and rock you.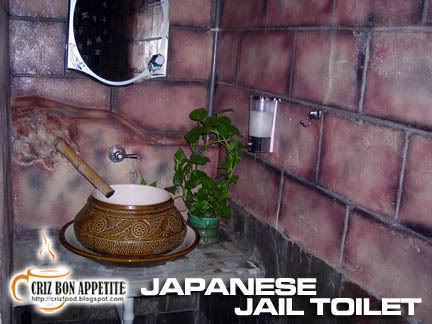 After experiencing the wonderful atmosphere, you can start ordering your food. There will be a long list in the Ala Carte menu ranging from meat dishes, seafood dishes to sushi. There will also be the set meals menu. You should try out their house specialty which is the Jailhouse Curry Chicken Rice. You will be amazed on how they present it to you. Haha!
Other than that, there are many interesting sets in the menu. Most of the sets will come with Miso Soup. If you are a rice eater and want to fill up your tummy till the brim, do try out their Chiki Ban Ban Bento. The Japanese rice is real filling. It comes with meatballs, chicken cubes, cold sweetened ham, salad and fruits. It surely worth the price you are paying for.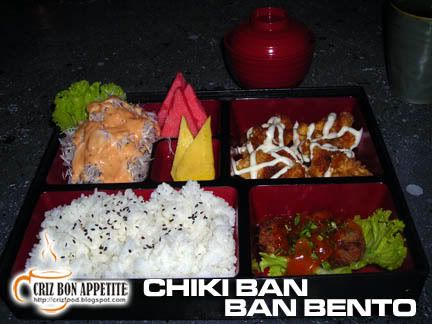 Finding the way to the restaurant would not be hard at all as it is strategically located just opposite the big blue Cheong Fatt Tze Mansion. In case you are a foreigner and do not know the location, here is a map to guide you there. Do enjoy your new experience there!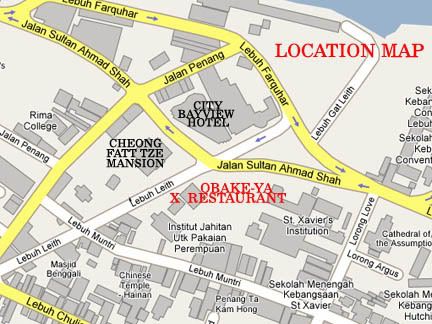 Name: OBAKE-YA RESTAURANT (Opposite Cheong Fatt Tze Mansion)
Address: 9 & 11 Leith Street, 10200 Penang, Malaysia.
Contact: 604-262 4772
Opening Hours:
12.00noon – 3.00pm, 6.00pm – 12.00am (Sunday – Thursday)
12.00noon – 3.00pm, 6.00pm – 1.00am (Fri, Sat & Public Holiday Eve)
GPS: 5.421188, 100.335217
RATING:
Ambience: 9/10 (1-4 cheap, 5-7 average, 8-10 classy)
Food Choices: 8/10 (1-4 limited, 5-7 average, 8-10 many choices)
Taste: 8/10 (1-4 tasteless, 5-7 average, 8-10 excellent)
Pricing: 8/10 (1-4 cheap, 5-7 average, 8-10 expensive)
Service: 7/10 (1-4 bad, 5-7 average, 8-10 excellent)