Tao Authentic Asian Cuisine, an upscale restaurant that serves All-You-Can-Eat buffet with specialties ranging from Japanese, Chinese, Thailand and other foreign or ethnic food plus a different concept outlet by the name of Yea Japanese BBQ & Shabu Shabu, has officially opened another branch at Penang Times Square recently on 25 September 2012. The latest branch, which is also a pork-free outlet, was the biggest amongst all the branches and can accommodate more than 150 pax at one time with quite a handful of private cubicles for private functions. Priced at RM46++ for lunch*, RM62++ for dinner* and child (90cm to 140cm in height) having to pay half price, this branch has the most buffet spreads (other than the ones ordered from the menu) amongst all their outlets in Malaysia. Currently, they have an "early bird" promotion where a 10% discount would be given to those who had checked in between 5:30pm and 6:30pm from Monday until Friday.
Important Note (*): Please check the time and price as stated right at the end of this post for more detailed information as they can differ on different days.
The unique part about dining in this branch compared to their other branches would be that this one has an almost a full buffet spread without even having to order from their ala carte menu. Let's start by studying what they have to offer at their appetizer section. Firstly, it was the cold section where you have options for fresh mussels, oysters and cooked prawns, followed by a vast variety of sushi for just anyone. Fresh seafood and sushi lovers would surely love this section.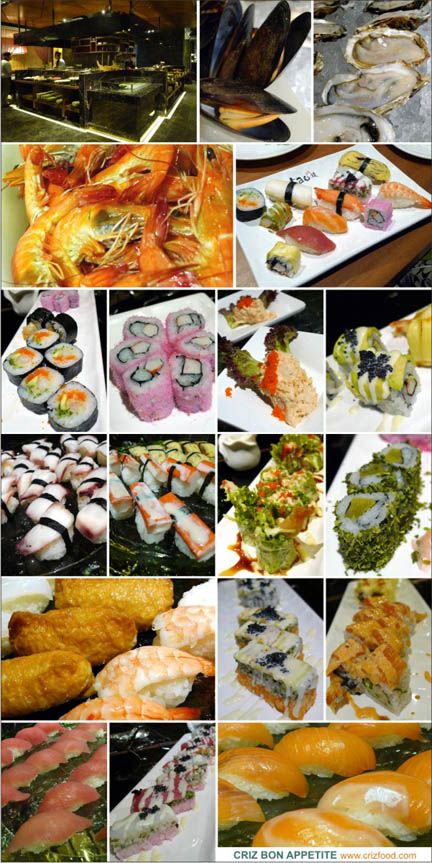 The next section along the U shaped counter would be the cold cuts and other appetizers. Sashimi lovers would love this section as it had fresh cuts of white & red tuna, salmon, smoked squids. On top of that, there were some sugar coated cashew nuts for you to munch while waiting for your food to be prepared at a later stage. Next to those cold cuts would be some appetizers for the day. Those appetizers would be like chuka wakame (pickled seaweed), salmon salad, salted anchovies with peanuts, honey lotus roots, jellyfish salad, flavored deep fried sakura ebi and 3 layer egg.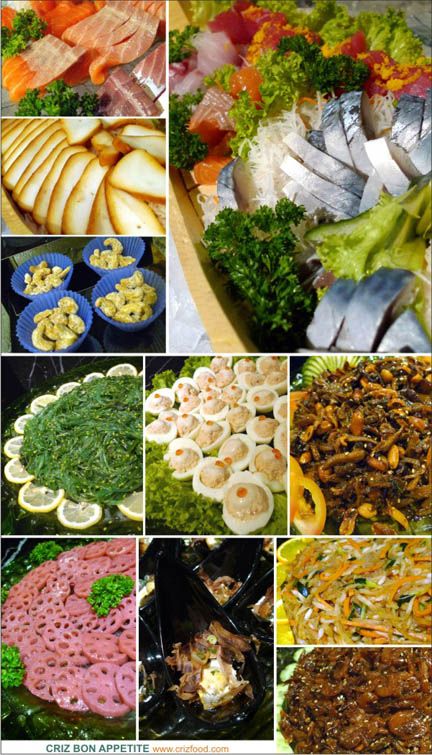 Opposite would be the section for salads and some precooked dishes. You would have some greens and fruit to create your own salad with the dressings provided. There would also be the Oden stove for you to savor those skewers of goodies. Basically the stock was made out of a light soy based dashi stock with additional flavors emitted by the skewers of meat, fish cakes and vegetables. That was the Japanese way of having "Yong Tau Fu" during winter. Two dishes of precooked dishes were provided on that day and they were Sweet & Sour Salmon and Beef Stew.
The next section was the Kushiyaki (skewer grill) and Teppanyaki (iron griddle cooking) section. There were a large variety of skewed items and raw items at the counter. Just pick whatever you like and the chefs would cook them perfectly to your preference and send to your table.
Finally, you have the dessert section to pick what you like. There would be the chocolate fountain, pastries, jellies, "tong sui" and King's ice cream to look out for.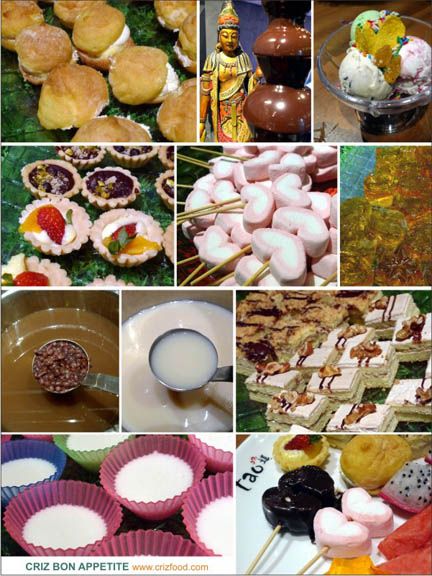 Now let's have a look at some of the common dishes that would be available in the Ala Carte Menu throughout all the branches. The menu would have different categories such as cold cut, soup, agemono (fried dishes), yakimono (grilled), itame mono (main dish), nabemono (noodle soup), mushimono (steamed) and temaki (hand roll). Since the buffet spread were already real impressive, we just tried out some of the dishes in the menu. We started with the Abalone Slices. It came with some salad dressing. The dish's name might be classy and pricey but what we had were actually mock abalone which had the common name "gui fei" abalone. They were processed squid meat, cut to have a standard shape and thickness.
I quite love the next dish which was the Pickled Papaya Salmon. The slight sour sweet papaya pickles wrapped with a fresh layer of salmon and dressed with a tangy dressing was perfect for my meal.
I have always been a fan of Chuka Idako (Seasoned Baby Octopus). The preparation was not like those I have tried at other Japanese restaurants. The ones here had a more personal touch with a more coarsely prepared homemade sauce. However, I found them to be lacked of a unique flavor – toasted sesame seeds. This addition would surely boost up the taste further.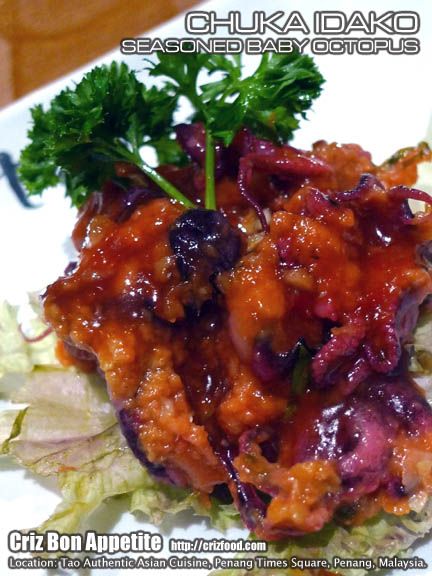 The next dish was the Japanese version of croquette called Cheese Korokke. It was nothing fanciful except for some cheese flavored minced meat and potatoes with an over sprinkles of black pepper.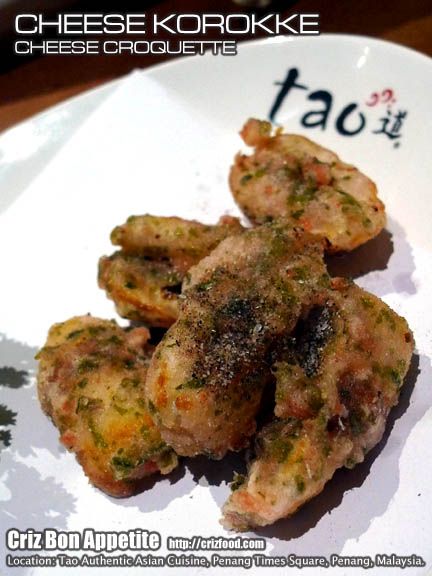 Then there was the Coconut Shrimps. It was oily a bit without an underlay kitchen towel to soak the excess oil but can be palatable with some nice dressings.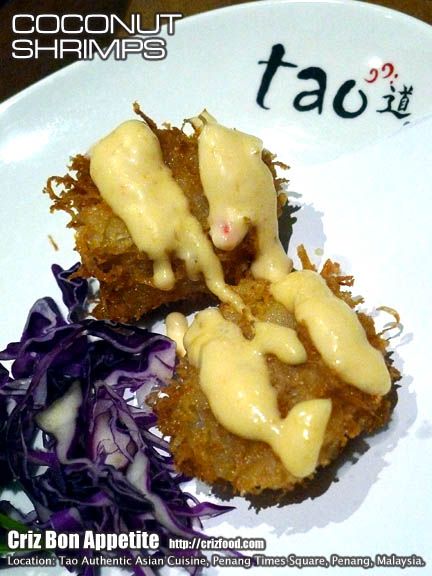 We also had some Fried Fish Balls. It was just normal with some fish paste coated with some bread cubes and deep fried until golden brown.
The Tori Miso Yaki (Grilled Chicken Thigh) was rather impressing as the chicken pieces were well marinated and given a nice caramelized texture on the skin. Delicious!
Beef Bacon Skewers were served next. It was simple and yet fulfilling with a kani (crab) stick and some enoki mushrooms wrapped within the beef bacon prior to a light grilling.
We also ordered some Motoyaki Scallops. They were average as the sauce applied was on a saltier side.
There was also the Kyuri Wasabi Saba (Grilled Mackerel with Wasabi) which had a light grill. It was nicely done with a nice flavor and not fishy at all.
For lamb lover, you should go for the Teppan Lamb. It was heavenly delicious. I won't mind having the dish with some garlic rice if not for the wide selection at the buffet line. LOL!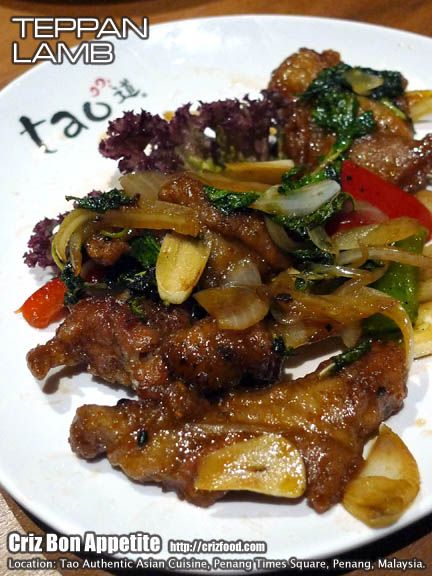 Carefully prepared with a light touch of spiciness, the Tsubu Gai Itame (Stir Fry Japanese Whelk) would also go well with rice. The chef did a great job of not cooking the sea snail meat to be too rubbery.
Their Chawan Mushi was simple but nice with light steamed egg. However, I still prefer the ones at Sakae Sushi with added toppings such as vegetarian shark's fin and shimeji mushrooms.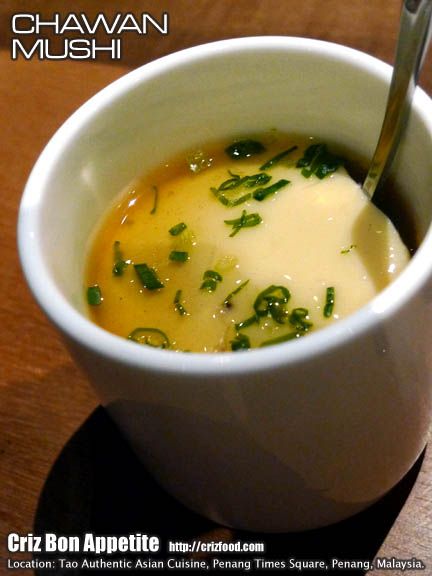 Lastly, we tried the Jade Scallops. The steamed scallops had some seasoned glass noodles as base and topped with some sweet paste and chopped spring onions. Somehow, I prefer this version more than the Motoyaki Scallops.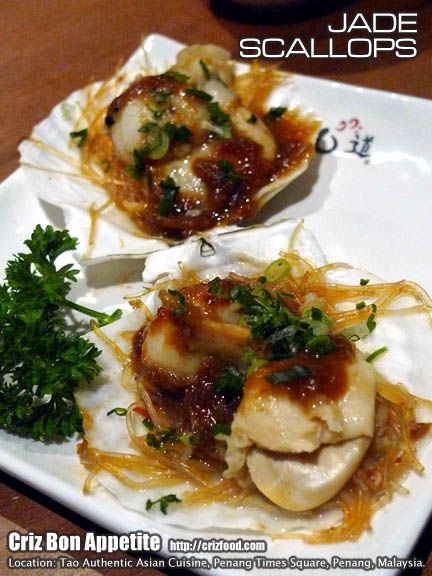 As for beverages, it would be by order. Cold or hot beverages such as lemon tea, peach tea, green tea, coffee and more would be included in the buffet price. Other beverages may incur more cost into your bill. Please ask carefully on the free flow beverages available for the day prior to ordering.
Overall, I quite like the buffet concept here as I can choose whatever I like to eat at the buffet line (what I can see is what I would get) instead of wondering what I would get from the menu as most of the items are with Japanese names without further descriptions in English. For those Chinese educated diners, you won't have this issue at all as Chinese names are available. Taste wise, there are still rooms for improvement as some of the dishes in the menu were not up to my expectations. They were rather towards the commercial taste rather than being authentic. Price wise, it's a bit high for those who could not consume much unless you are a true oyster and sashimi lover to get your money worth. Moreover, there are the confusions of the applicable 2.5 hours time limit and pricing. Please digest the information CLEARLY before dining to avoid any disappointment. The pricing and time limit would differ even during the same dining period but on different days. Please take note of this important information as stated at the end of this post.
If you know how to go to Penang Times Square, you won't have problem at all to find the Tao Authentic Asian Cuisine. The restaurant is located at the central atrium of Penang Times Square. Just walk towards the escalator within the mall and go up to Level One. You would see the restaurant on your right.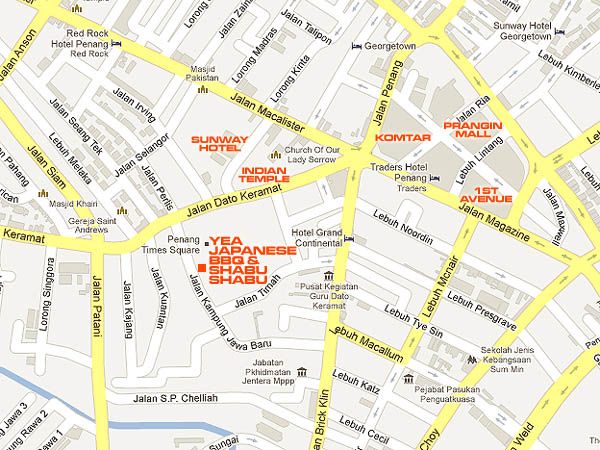 Name: TAO AUTHENTIC ASIAN CUISINE @ PENANG TIMES SQUARE
Address: Penang Times Square, Jalan Dato Keramat, 10150 Penang, Malaysia.
Contact: 604-228 5826
Business Hours & Price:
WEEKDAYS (Monday – Thursday)
Lunch: 12.00noon – 4.00pm (RM46++)
Dinner: 5:30pm – 10:30pm (RM62++)
WEEKENDS & PUBLIC HOLIDAYS (Friday, Saturday, Sunday & Public Holidays)
Lunch: 12.00noon – 4.00pm (RM46++ for Friday ONLY/RM62++ for Saturday, Sunday & Public Holidays)
Dinner Session 1: 5:30pm – 8:00pm, RM62++
Dinner Session 2: 8:30pm – 11:00pm, RM62++
Note: Early bird (5:30pm – 6:30pm) entitled for 10% discount. This offer is only applicable from Monday until Friday.
GPS: 5.411728, 100.324879
RATING:
Ambience: 9/10 (1-4 cheap, 5-7 average, 8-10 classy)
Food Choices: 9/10 (1-4 limited, 5-7 average, 8-10 many choices)
Taste: 7.5/10 (1-4 tasteless, 5-7 average, 8-10 excellent)
Pricing: 8/10 (1-4 cheap, 5-7 average, 8-10 expensive)
Service: 8/10 (1-4 bad, 5-7 average, 8-10 excellent)