We indeed had a fun-packed Prosperity Toss Lunch yesterday with Pacific West at Hakka Village, Balik Pulau, Penang. Pacific West is no longer a new name in the natural frozen food industry as it had touched the lives of millions of consumers across the globe. Based on their mission and vision towards Convenience, Innovation and Quality, their wide range of seafood products, developed and designed by their team of culinary chefs and food technologists, life could not be any easier to manage in any household or even international events. "Serving a wholesome seafood dish for your family and friends is NEVER A HASSLE with Pacific West", exclaimed Pacific West Director, Mr. Saw Lip Teik (蘇立澤). It was indeed a new experience to savor various Chinese New Year cuisine with a bit of twist from the creations of Pacific West Development Chef, Chef Leong Main Choy (梁文财). Amongst the special guests invited were Mr. Saw Hai Earn (蘇海恩- Golden Fresh CEO), Maggie Fong (范盈 – Hakka Village owner), Julia Volchkova (a Siberian-born artist who had left her ultra realistic portraitures on the walls of George Town and Balik Pulau), dignitaries, media and bloggers.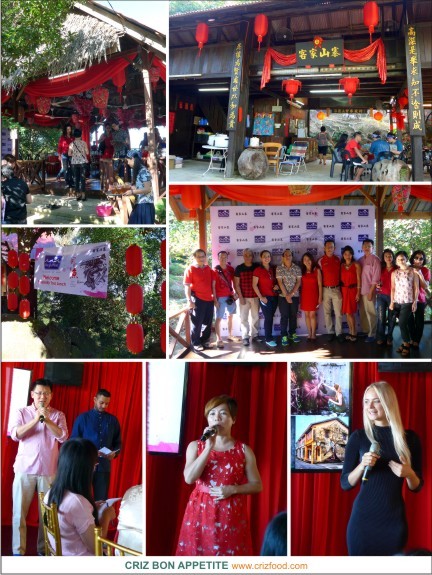 Prior to the luncheon, we had some specially designed canapés by Chef Garry Edson. They include Hummus on Pitta Bread with Pacific West Tempura Calamari Ring, Petit Ratatouille Corn Tortilla with Pacific West Popcorn Fish, Puff Pastry filled with Mushroom and Egg Pate served with Pacific West Wiggy Cornflake Fish and Tomato Salsa on spoons with Pacific West Dusted Baby Squid. All the canapés were uniquely concocted.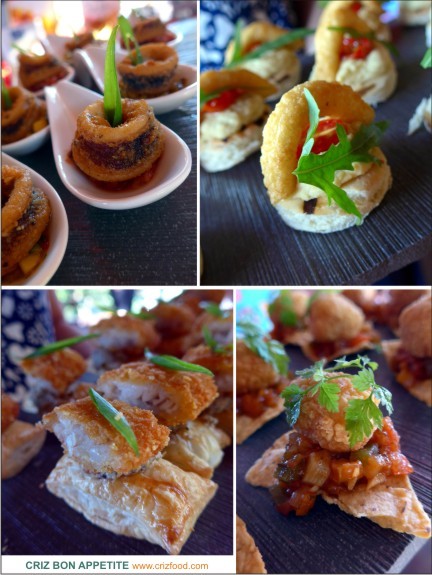 After a short video presentation (acted by Chef Leong & Maggie Fong and shot at Hakka Village due to its traditional ambiance) and some speeches, the guests were given a challenge to create the best plated Yee Sang (鱼生) with only 6 ingredients given (shredded carrot, cucumber, radish, unripe papaya, deep fried yam and honey Mandarin oranges. Out of the 4 teams, Table C emerged as the winner with their creative Pacific West Logo Yee Sang. That was truly something very impactful in the eyes of the Pacific West judging team right? Haha~ 😛 Each guest from the winning table was presented with a Pacific West printed mitten.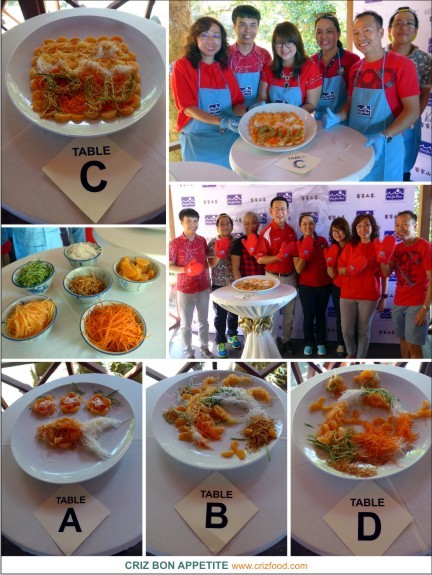 There were 10 dishes served during the lunch event. The first 5 dishes showed how one could incorporate Pacific West's seafood products into local dishes, whereas the remaining 5 dishes were traditional Hakka dishes from the kitchen of Hakka Village (客家山寨).
The first dish that was presented was the specially concocted Tempura Prawn Prosperity Toss Yee Sang (鱼生). Instead of the usual raw fish fillet, Pacific West's Signature Tempura Prawns, first grade sea-caught prawns coated in a unique Japanese tempura batter were used. The healthy yet colouful natural ingredients comprised pickled nutmeg, torch gingers, Mandarin oranges, pomelo and freshly shredded vegetables and dressed in a homemade dressing sauce which had a concoction of fish sauce, plum sauce, olive oil, lime juice and sugar. The guest had a great time tossing the Yee Sang while wishing everyone abundance in health, wealth and happiness. "Pacific West endeavors to bring joy and love to families around the world," remarked Pacific West Brand Manager, Joyce Ong (王优彬).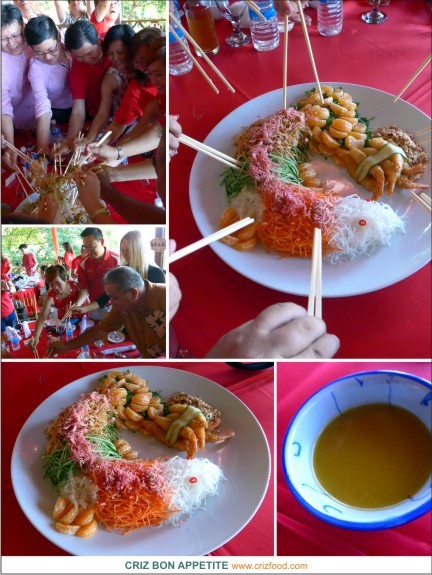 The other 4 Pacific West created dishes included Crab Meat Lettuce Cups with Pacific West Salt and Pepper Squid (Salt & Pepper Squid on top of Stir fried Crab Meat and Vegetables served with Lettuce Cup), Nyonya Style Pacific West Tempura Fish Cocktails (Tempura Fish Cocktail in Homemade Nyonya Style Sauce), Golden Nestum Pacific West Tempura Prawns (Tempura Prawn coated with Spicy Buttered Salted Egg Sauce and sprinkled with crispy Nestum and Kung Pao Pacific West Salt and Pepper Squids (Salt & Pepper Squid in Kung Pao Style served with Crispy Yam Ring). I quite like the idea and convenience on how to serve the tempura fish cocktail in the fragrant and aromatic Peranakan style. The dish may look simple but it was remarkably palatable.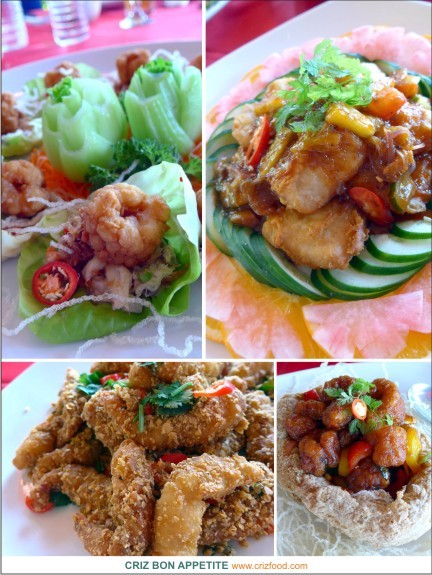 On the other hand, Hakka Village sure knows how to impress the guests with their traditionally prepared Hakka cuisine. We were served with Hakka Lei Cha (擂茶), Hakka Plum Sauce Duck, Hakka Abacus Beads (算盘子), Hakka Salt-Baked Chicken (盐焗鸡) and a hassle free Stir Fried Broccoli. The dishes could be real addictive especially the Hakka Abacus Beads and Hakka Salt-Baked Chicken. Another of the traditional dishes worth mentioning would be their Hakka Lei Cha which came with highly concentrated soup which was something you can't buy outside. For more information on savoring traditionally pepped up Hakka dishes, you could always pay their site a visit.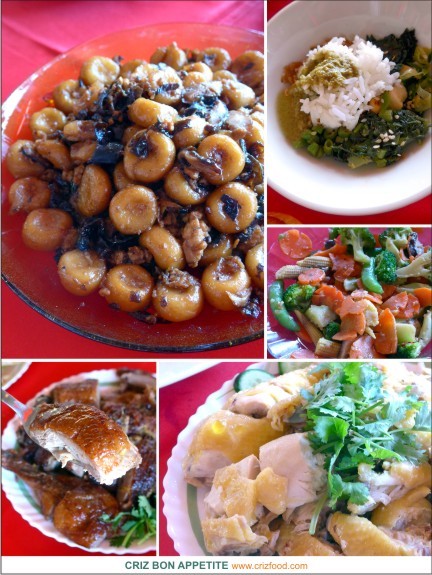 Pacific West products are available at all major and independent retail outlets in Malaysia (namely Cold Storage, Sam's Groceria, AEON, AEON Big, Tesco, Giant, Sunshine, Village Grocer and etc…). For more information, please contact Pacific West care line at 1800 88 389 or log on to official website and Facebook page.