If you are planning to find a 3 legged furry cat or any other cats which you could cuddle in this café, you have visited the wrong café. The newly opened 3 Leg Cat Café (三腳貓) today is actually a hangout place for those whom would like relax over some nicely brewed coffee and Western-Asian fusion meals. For those TV game enthusiasts, there's also a big screen TV with game consoles to entertain you urge to have a game or two. Anyway, the true story behind the fictional shop name, created by the husband-wife team (Ted Soo & Jereen Tan), was rather interesting based on Ted's childhood encounter with a friend. Ted jokingly told his friend that he owned a 3-legged cat and his friend believed in his story for many years until they have grown into adulthood. I wondered why it did not spark his friend's curiosity during that time to actually see the proof~ LOL!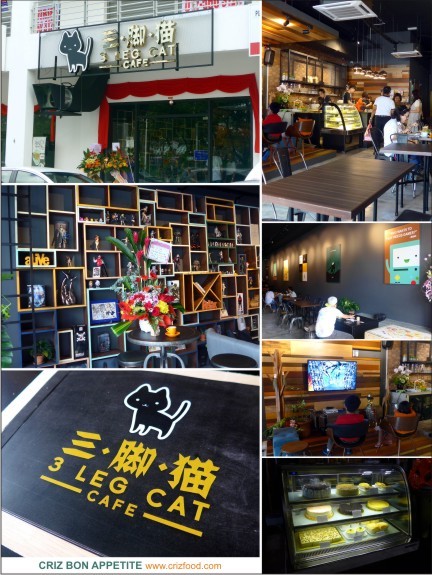 There's also a huge display of anime figurines on the racks, creatively designed by Ted himself. Of course, there are some cat figurines on display too since both the couples are also cat lovers.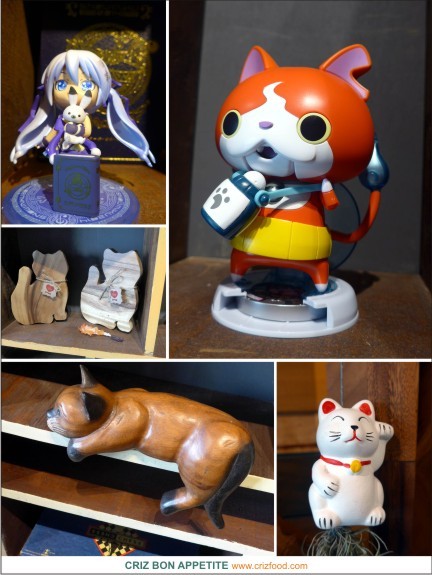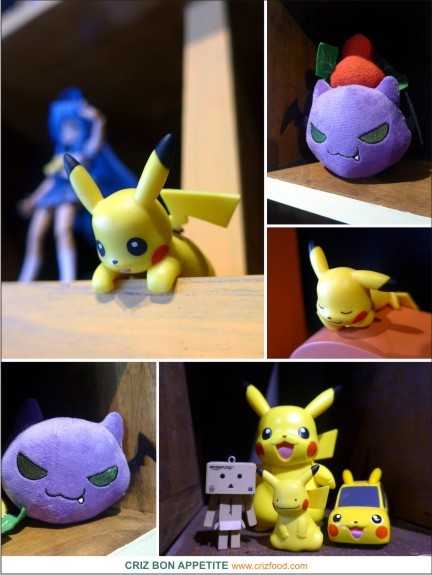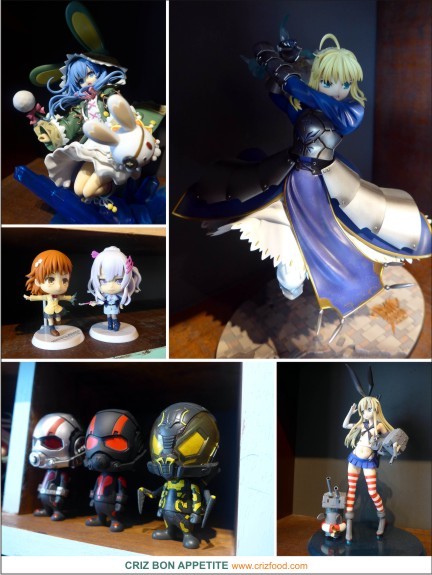 As for some basic meals, we ordered their Aglio Olio (RM12). Except for the al dente of the spaghetti which was more towards the softness of Asian liking, the dish was flavorfully prepared with some added bacons which pepped up the overall flavors. You won't go wrong ordering this dish but do watch out for the spicy hot dried chilies. Maybe, it would be great if you inform the counter on your spicy level.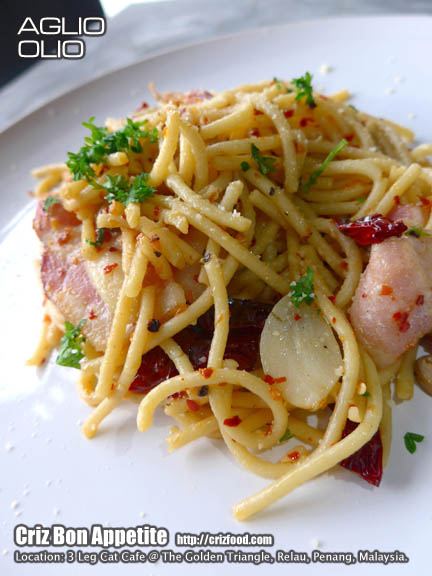 The next dish was the Special Grilled Tennessee Chicken (RM16), served on mashed potatoes and a bunch of fresh greens, alongside with more of the Tennessee style gravy. It was quite a thick slab of fresh chicken breast meat with minimal seasoning grilled to perfection. However, I would prefer the meat to be slightly fork-poke to enable more flavors to marinate through. Though the gravy provided was quite nice, it could be a bit too sweet for those who prefer to cut down on their sugar intake. After all, the recipe would consist of sugar/brown sugar to sweeten up the gravy. Personally, I would love to see more options for gravy such as rosemary brown sauce or even cheesy white sauce.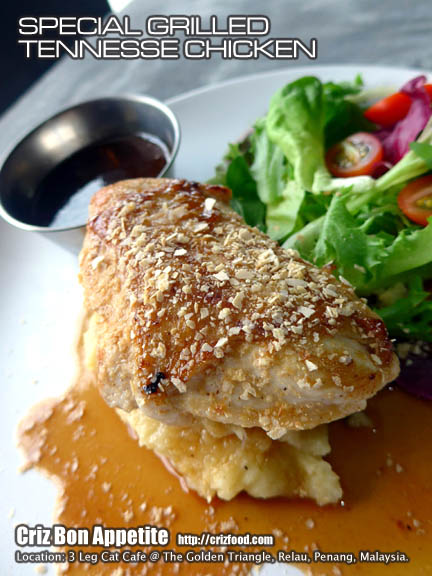 Since we were quite full with the mains, we managed to try out only one of their many homemade cakes and bakes. We had their Hummingbird Cake (RM10). Wow! I'm impressed! Not only was the texture of the cake just right for my liking, the taste for the cream cheese frosting was just right too. Overall, it was the type of cake with the right amount of sweetness to my liking.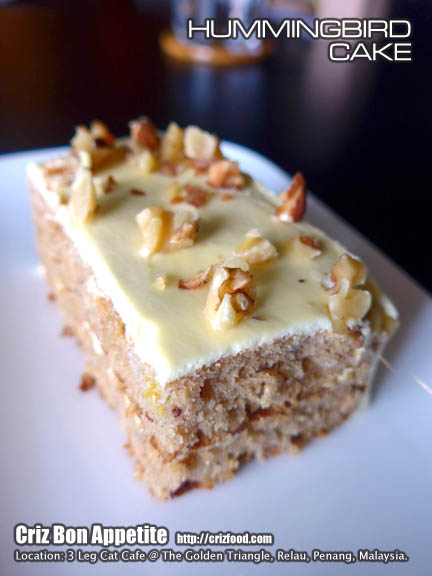 For those coffee lovers with a liking for dark roasted Indonesian coffee beans, this is the place for you to indulge in your caffeine booster. You should try out their Shakerato Latte (Original – RM12). Ted sure knows how to get the balance right for this iced beverage. The amount of coffee, milk, ice cubes plus a light touch of syrup, shaken to perfection was just the beverage I was looking for on a humid Sunday.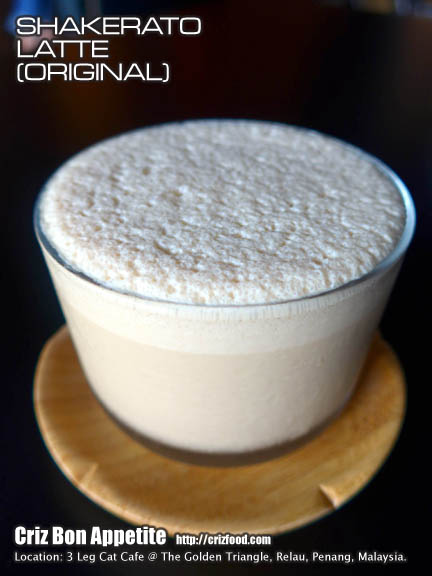 I'm normally quite a fussy person when having my cup of coffee. It has to be at the right temperature with a less acidic coffee brew and the barista did not fail me at all. It was a perfect cup of Salted Caramel Latte (RM10) with the type of bitterness from the dark roast I was expecting… mildly sweetened with a mild salty after taste.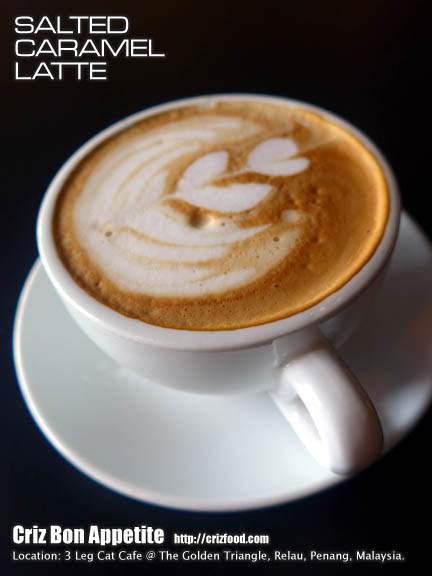 Overall, the café is still new and would need to have more improvements on their menu to provide more options.
It's not hard to locate 3 Leg Cat Café as you can visibly see the shop along the main road. If you are coming from Relau along Jalan Paya Terubong, just watch out for the traffic lights just right before The Golden Triangle building. Turn right into Lintang Sungai Ara 5 and you can see the shop just 2 shop lots away from the famous Wah Chai Roasted Meat shop. Parking in front of the shop might be a hassle during peak hours. I would advise you to go straight into the car park in the building and walk to the shop. However, do take note that it could be quite a distance of walk.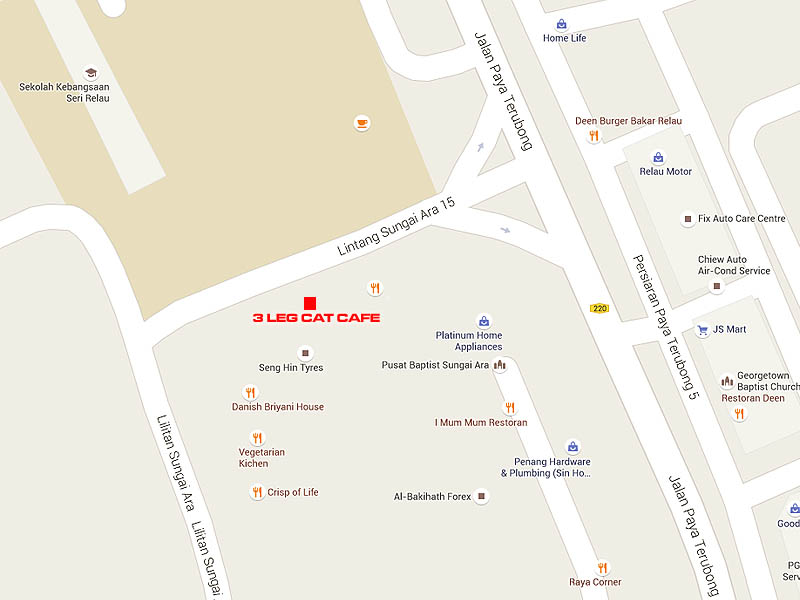 Name: 3 LEG CAT CAFE (三腳貓) @ THE GOLDEN TRIANGLE
Address: The Golden Triangle, 29-1-62, Jalan Paya Terubong, Relau, 11900 Bayan Lepas, Penang, Malaysia.
Contact: +6012-427 3021
Business Hours: 11.00am-11.00pm (Tues-Fri), 11.00am-12.00am (Sat & Sun)
GPS: 5.332499, 100.275641
RATING:
Ambience: 7/10 (1-4 cheap, 5-7 average, 8-10 classy)
Food Choices: 7/10 (1-4 limited, 5-7 average, 8-10 many choices)
Taste: 7.5/10 (1-4 tasteless, 5-7 average, 8-10 excellent)
Pricing: 7.5/10 (1-4 cheap, 5-7 average, 8-10 expensive)
Service: 9/10 (1-4 bad, 5-7 average, 8-10 excellent)