I could not believe my ears when I heard that Klang alone has over 300 stalls and shops selling
Bak Kut Teh
. No wonder Klang is believed to be the home of Bak Kut Teh. When I was in Klang, I thought I could revisit
Fei Kay
for their yummy Dry Bak Kut Teh. At the same time, I was also tempted to try out another famous stall known as "Under The Klang Bridge" Restaurant. In the end, I went for the new taste. I was expecting that all Bak Kut Teh stalls in Klang would have the dry version but I was wrong. This restaurant served only the soup version. Fortunately, the dish turned out to be marvelous. The soup was thick with the proper ingredients and was extremely tasty.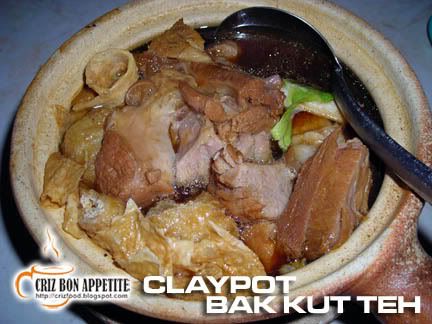 We also order a plate of Oil Vegetables to compliment our meaty dish. The differences between the vegetables (Cameron Lettuce) and the one served in Penang was that Klang style garnished the boiled vegetables with garlic oil and fried onions, whereas Penang style would be with fried lard in oil with meat floss.
The steamed rice was also different. It's cooked with pork oil and garnished with fried garlic or fried onions, somewhat like the Hainanese style chicken rice. Penang style would be plain white rice or dark soy sauce rice with dried shrimps. Anyway, the rice was real fragrant and tasty to be taken with the Bak Kut Teh.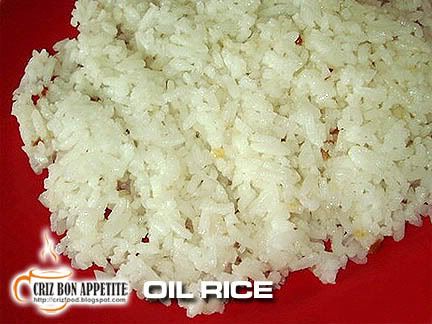 After enjoying the meal without noticing about how famous this shop had got itself into, I saw some newspaper cuttings on the wall showing how much Liang Wen Tao love this place. Uncle Liang, a Hong Kong Food Critic and Gourmet Secret Agent food presenter and
author of many cookbooks
had visited the restaurant twice for their Bak Kut Teh within the last 10 years. If a famous TVB person like him would revisit the restaurant, it must be real good then. By the way, the restaurant has been operating for the last 3 decades and ranked top 10 in Malaysia. Here's the proof of his review in the local China Post.
As for the pricing, I won't say it's expensive as the 3 of us consumed RM22.20 worth of dishes with an extra helping of the oil rice. We brought our own tea leaves too since they were charging only 40sen per person for utilizing their hot water kettles. Here's the price list:
Restoran Seng Huat Bak Kut Teh is also popularly known as the Restaurant "Under the Klang Bridge". It is a corner lot the same stretch as the Klang KTM station. To get to the restaurant, you have to drive into Jalan Jambatan Kota and turn right into Jalan Dato Hamzah. When you see a "Y" junction, turn left into Jalan Tengku Diaudin. When you see a Bomba on your left, turn into the lane and you will also see the Klang District Police Headquarters on your left. Just drive forward while following the curve and you will see a pedestrian overhead bridge on your left. The restaurant is just next to the bridge along Jalan Besar.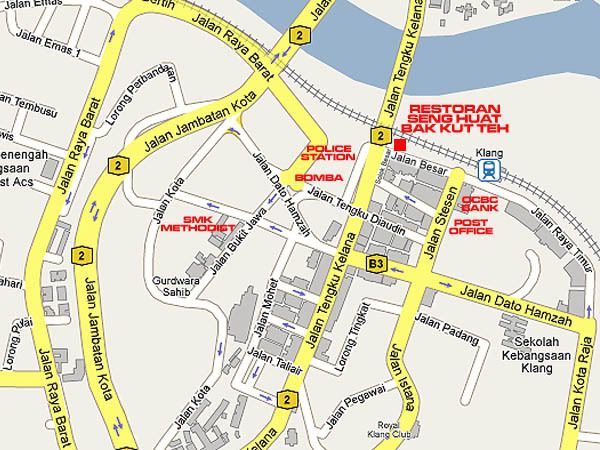 Name: RESTORAN SENG HUAT BAK KUT TEH
Address: 9, Jalan Besar, 41000 Klang, Selangor, Malaysia.
Contact: 012-309 8303, 012-385 5154 (Mr. John Lee)
Opening Hours: 7.00am – 12.00noon, 5.30pm – 8.30pm
GPS: 3.043566, 101.448441
RATING:
Ambience: 7/10 (1-4 cheap, 5-7 average, 8-10 classy)
Food Choices: 7/10 (1-4 limited, 5-7 average, 8-10 many choices)
Taste: 9/10 (1-4 tasteless, 5-7 average, 8-10 excellent)
Pricing: 7/10 (1-4 cheap, 5-7 average, 8-10 expensive)
Service: 8/10 (1-4 bad, 5-7 average, 8-10 excellent)