NOTE: THIS RESTAURANT HAS CEASED OPERATION BUT THE PUB IS STILL IN OPERATION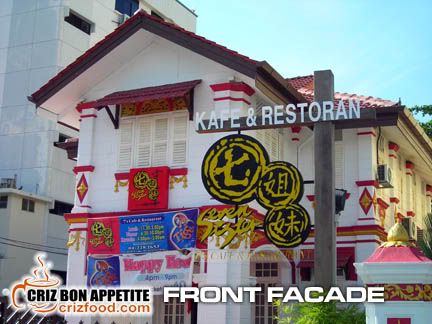 If I mention about Restoran Zim Sum along Jalan Anson or its sister companies, Town Steamboat Restaurant and Dim Sum Food Restaurant along Jalan Macalister, most Penangites would know about them. What about another sister company by the name of 7'S (Seven Sister) Café & Restaurant just a few blocks away along Jalan Nanning? Quite a number of people who passes by this nice bungalow lot would think that it's just another pub in town. You are wrong as this place served one of the cheapest set lunches in town.
I was there to try out their set menu recently and found their food quality to be real impressive at the price I was paying. The set menu came in 3 categories – Noodle Soup & Pasta Set (RM7.80nett), 4-course Western Set (RM14.80nett) and Rice Set (RM10.80nett). All sets will come with a Dessert of the Day (Ice Cream) and a Drink of the Day (Iced Lemon Tea, Soft Drink, Coffee or Tea).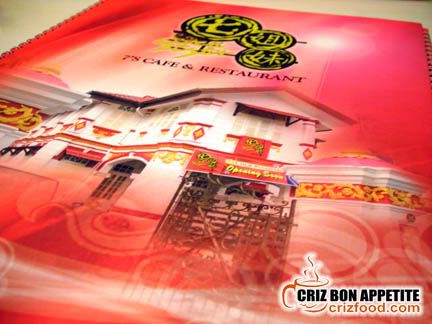 Since there were only two of us there for lunch, we tried out two of the set meals. I had the Western set which also included Appetizer of the Day (Classic Caesar Salad) and Soup of the Day (Fresh Mushroom Soup). The salad portion was big and has a few fried sausages in it.
The Fresh Mushroom Soup was great too with lots of mushroom slices in it. It might not be the best around but it was quite creamy and tasty.
I get to select my main meal from a list which comprised of Grilled Chicken Chop with Mushroom Sauce, Pan Fried Salmon Steak with Lemon Cream Sauce and Black Pepper Grilled Lamb Chop. I opted for the latest. I did not regret ordering this dish as the presentation was marvelous and the black pepper sauce was thick and tasty. There were lots of potato wedges and greens hidden under 3 big pieces of juicy medium rare grilled lamb meat.
Dessert of the Day was next. It was just a plain scoop of Strawberry Ice Cream. Who would want to complain? That was a bonus!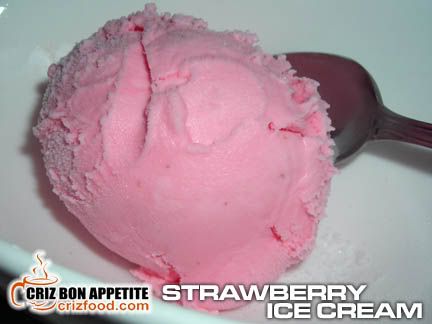 My friend on the other hand tried the Rice Set thinking that it would be small serving. He chose the Seafood Japanese Tofu from a list of dishes which also included Stir Fried Chicken with Dried Chilies, Sweet & Sour Fish Fillet, 7'S Homemade Steamed Chicken in Ginger Sauce and Fried Lamb Cubes in Teriyaki Sauce. The dish came in a clay pot with lots of Japanese Tofu and mixed seafood. The gravy was nice.
A large bowl of rice with an omelette above and some fresh tomato slices was accompanied with the dish. Dessert followed.
I would surely drop in to try out their Noodle Soup and Pasta sets when I am down that area again. The list of food listed such as Egg Noodles in Homemade Abalone Soup, Yellow Noodles in Homemade Light Ginger Soup, Spaghetti with Grilled Chicken, and Spaghetti with Grilled Dory Fish was quite impressive.
This place also does provide Happy Hour from as early as 4pm until 9pm.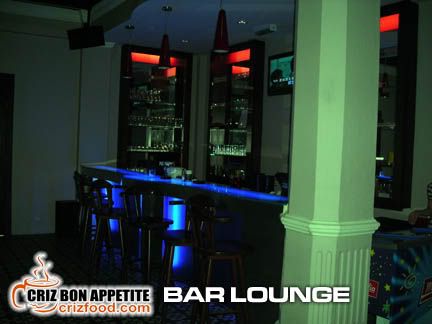 Moreover, there's a public karaoke area for you to sing your heart out until 3am in the morning.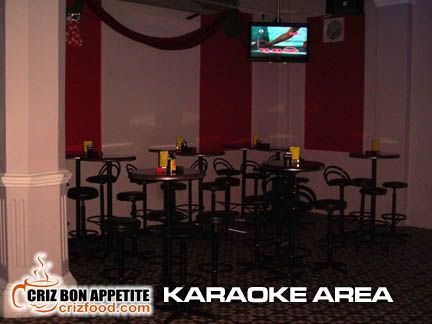 If you are coming from KOMTAR area (Jalan Magazine and Jalan Dato Kramet) into Jalan Macalister, you would see its sister companies, Town Steamboat Restaurant and Dim Sum Food Restaurant on your left. Drive on and turn into the second junction (Lebuh Nanning) on your left. You will see a big white bungalow with red trims on your right. The famous Lorong Seratus Tahun curry mee is just opposite this restaurant.
Name: 7'S (SEVEN SISTER) CAFE & RESTAURANT
Address: 26 Lebuh Nanning, 10400 Penang, Malaysia.
Contact: 604-228 2653
Opening Hours:
Restaurant: 11.30am – 3.00pm, 6.30pm-10.00pm
Pub: 4.00pm-3.00am (Karaoke), 4.00pm-9.00pm (Happy Hours)
GPS: 5.415253, 100.322270
RATING:
Ambience: 8/10 (1-4 cheap, 5-7 average, 8-10 classy)
Food Choices: 8/10 (1-4 limited, 5-7 average, 8-10 many choices)
Taste: 8.5/10 (1-4 tasteless, 5-7 average, 8-10 excellent)
Pricing: 6/10 (1-4 cheap, 5-7 average, 8-10 expensive)
Service: 8/10 (1-4 bad, 5-7 average, 8-10 excellent)