What could be better than having a stroll by the beach after eating hefty meals? One great place I would always like to be is along the beach stretch of Esplanade. That is the place where I always get my Vitamin C from the Cut Fruit stall in the food court there. The stall is located right at the recently renovated food court right at the end of Esplanade. One look at the fruits displayed, you would be amazed by how many types there are. You can even see the Vietnamese Purplish Pink fruit which is quite rare. Most of the time you will get only the whitish flesh ones. You can order by the slices or by the plate. A plate of reasonable combination of different fruits can roughly cost between RM10 – RM20.
One thing that I will not miss when I am feeling the feverish sensation or lack of vitamins, I will order the fruit punch there. For just a minimal sum of RM3, you will a cup of mixed juice. Just leave it to the owner there and he will mix and match for you. So far I have yet to taste one cup that has the same taste. As for the one I ordered, I did ask the boss what he put inside. To my surprise, it has 7 types of fruits in it, namely oranges, pineapple, pear, honey dew, carrot, apple and water chestnut. Amazing right? You will even have smoother bowel movement the next day to cleanse your intestine well.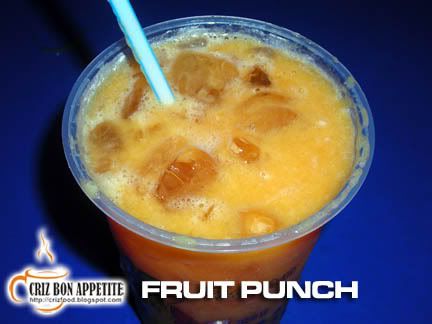 There is only one food court down at Esplanade. You won't miss it. There are ample of parking spaces available too.
Name: GOH SENG EWE CUT FRUITS (STALL 47)
Address: Esplanade Food Court
Opening Hours: 6.00pm -1.00am
GPS: 5.422822, 100.340688
RATING:
Ambience: 6/10 (1-4 cheap, 5-7 average, 8-10 classy)
Food Choices: 8/10 (1-4 limited, 5-7 average, 8-10 many choices)
Taste: 8/10 (1-4 tasteless, 5-7 average, 8-10 excellent)
Pricing: 7/10 (1-4 cheap, 5-7 average, 8-10 expensive)
Service: 7/10 (1-4 bad, 5-7 average, 8-10 excellent)