Ever since my first visit to Sushi Mentai @ All Seasons Place, Air Itam, Penang, I've been quite a regular at the eatery whenever my craving for Japanese cuisine arises. With the affordable yet quality plates of sushi (RM1.80++/ yellow plate or RM2.80++/red plate) on the conveyor belt, one would be pleased with their available options. Let's have a look at some of their options available on their menus.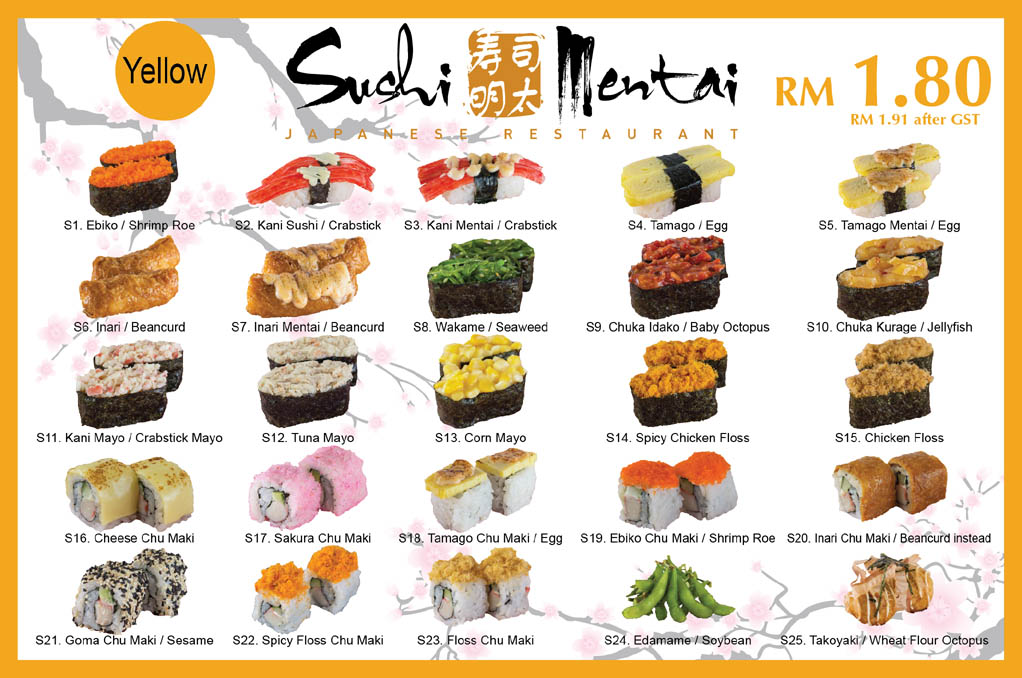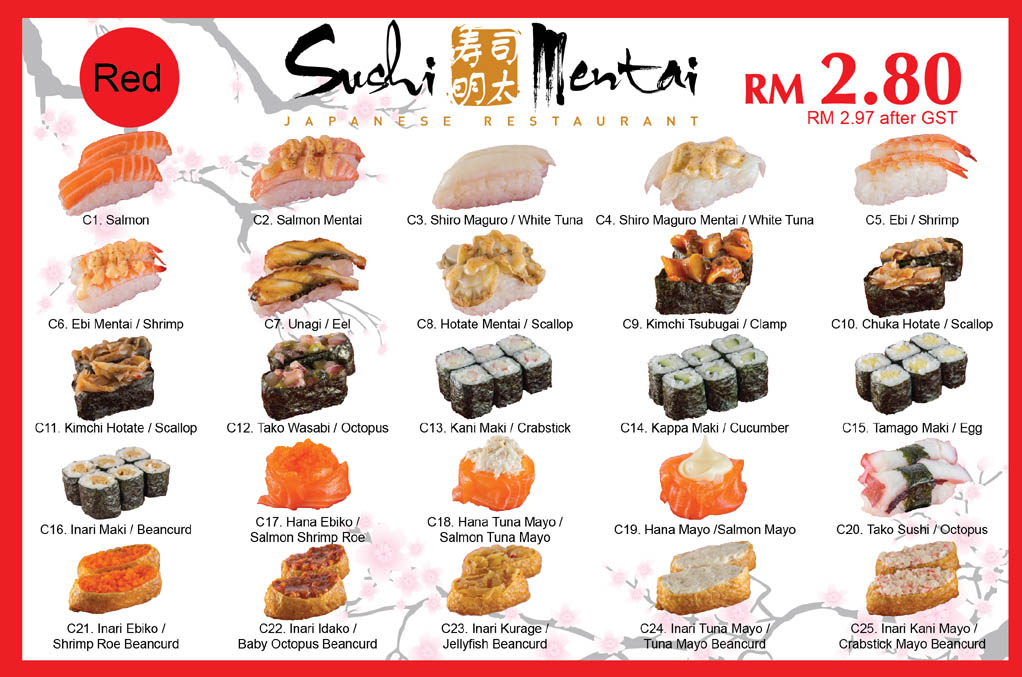 What we ate indeed had the quality required and with such an economical pricing, who could resist not to consume more?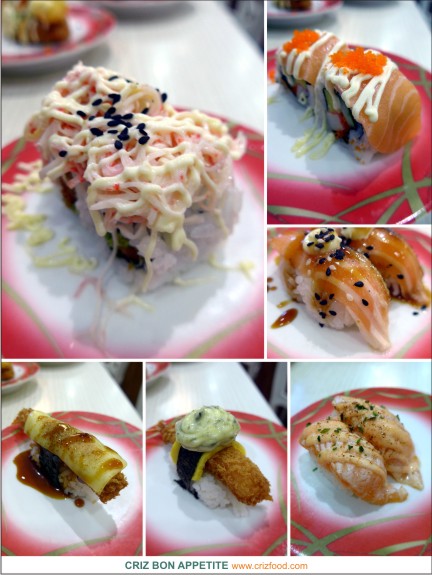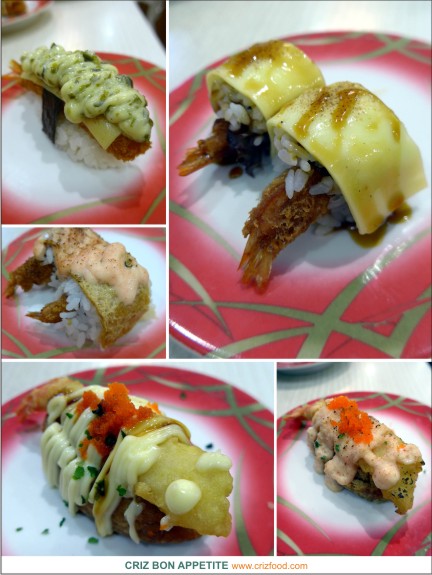 Sushi Mentai do also serve many other selections such as Appetizer, Salad, Sashimi, Special Maki (special roll), Temaki (hand roll), Yakimono (grill), Agemono (fried), Menmono (noodles), Donmono (rice), Wanmono (bowl) and Beverages. Let's have a look at some of their hot selling items as below.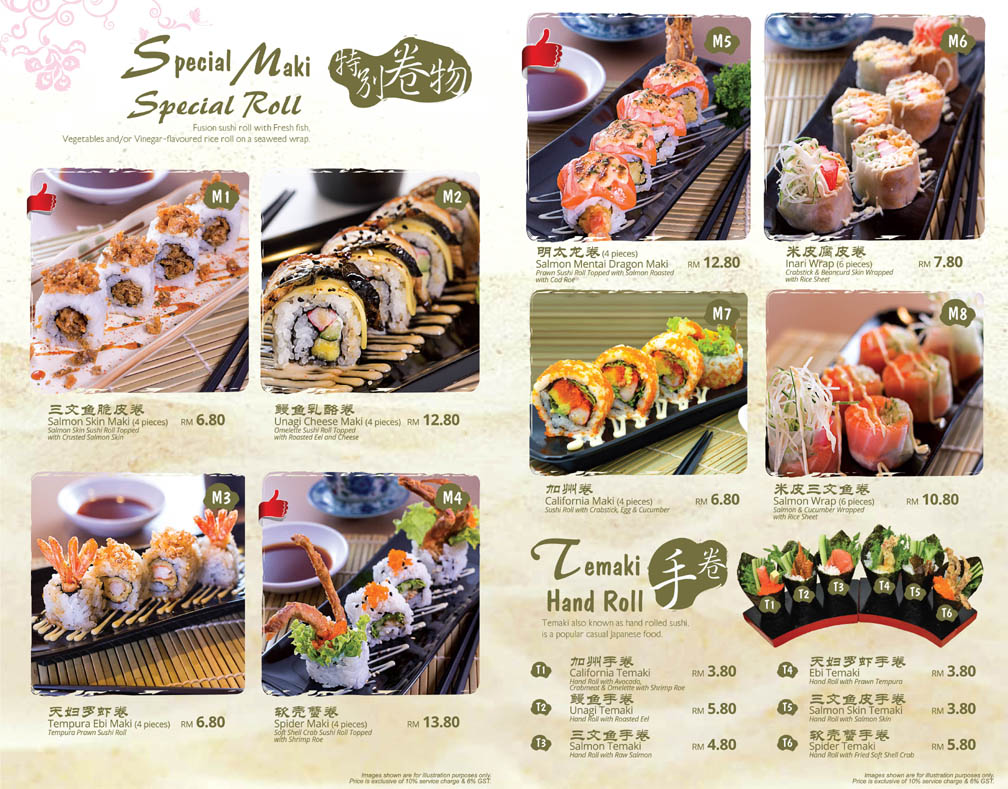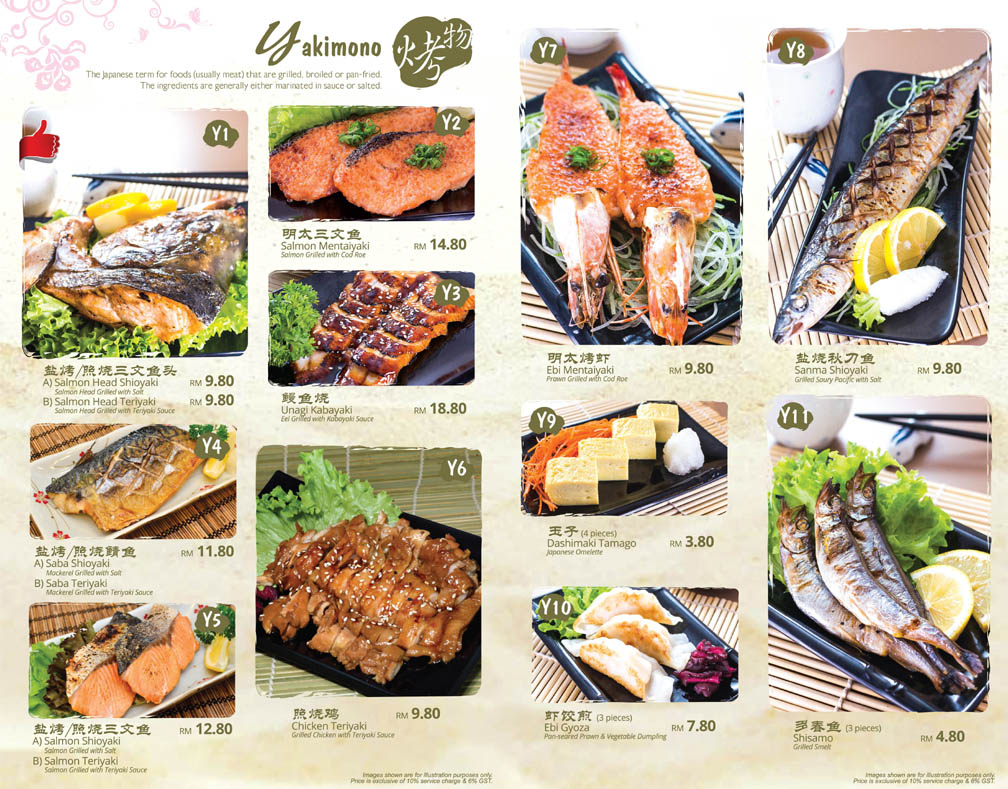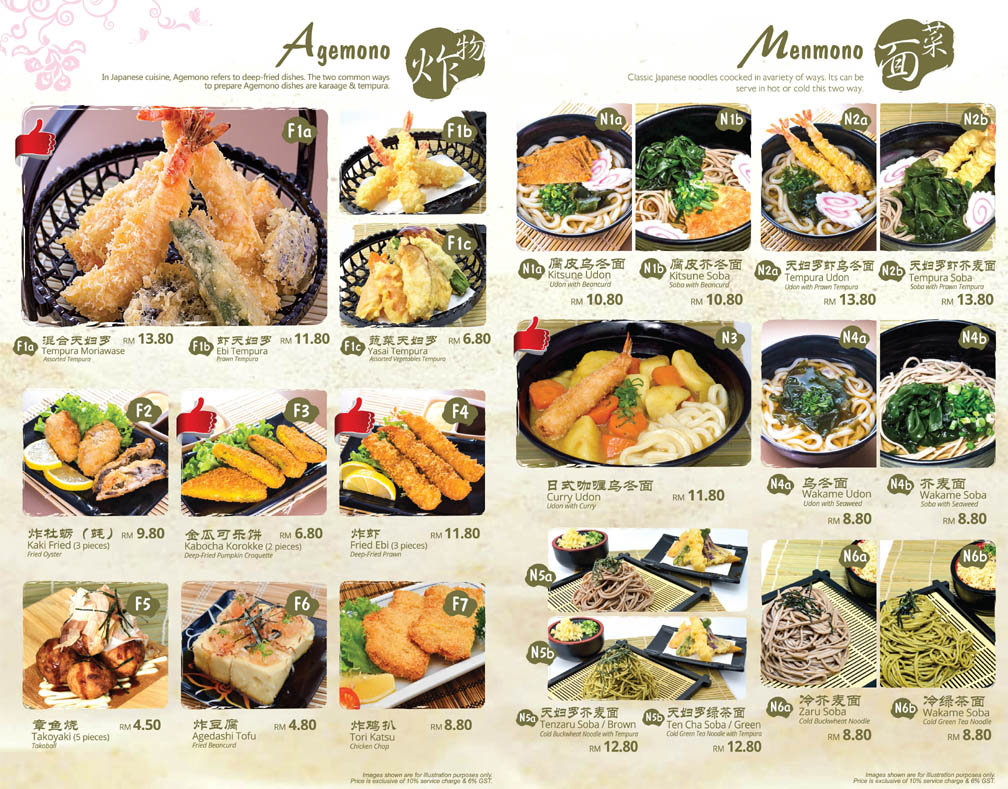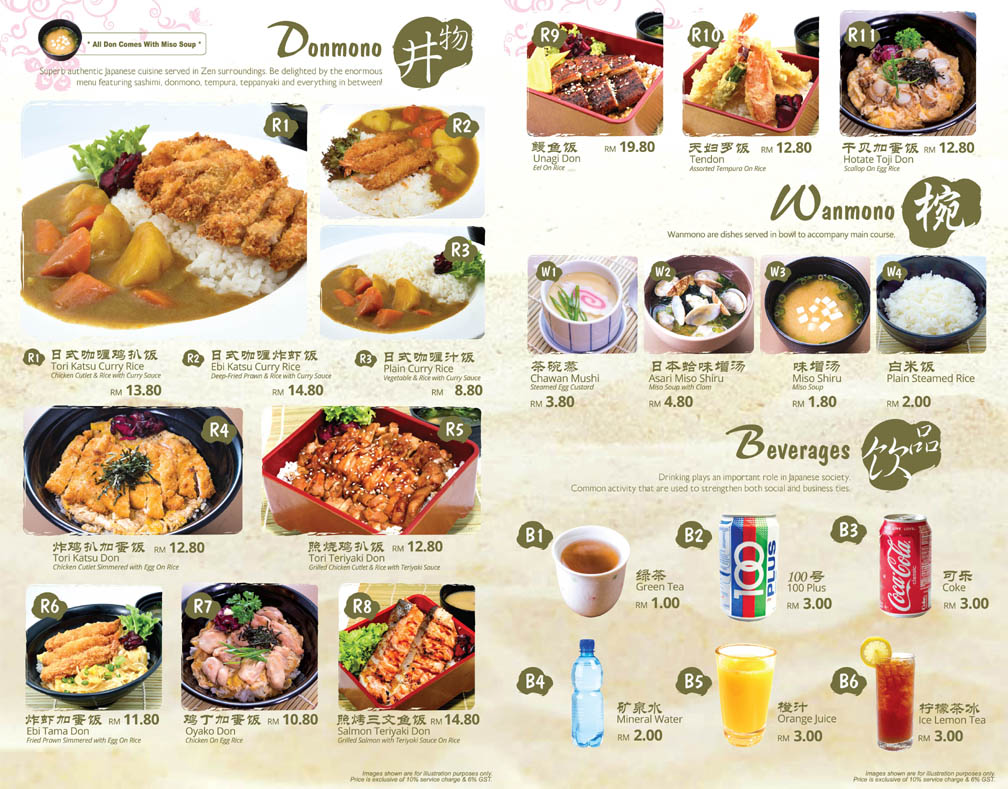 Just look at the thick cuts for the Salmon Sashimi (RM10.80++/5 pieces) or the Tako Sashimi (RM10.80++/4 pieces) and you would realize that both items were really value for money. On top of that, some of the great items would include the huge serving of Tori Katsu Curry Rice (RM13.80++), Chawan Mushi (RM3.80++), Asari Miso Shiru (RM4.80++), Chicken Teriyaki (RM9.80++), Salmon Mentaiyaki (RM14.80++), Tempura Moriawase (RM13.80++), Tori Teriyaki Don (RM12.80++), Kitsune Udon (RM10.80++), Riceless Inari Wrap (RM7.80++), Salmon Mentai Dragon Maki (RM12.80++) and more.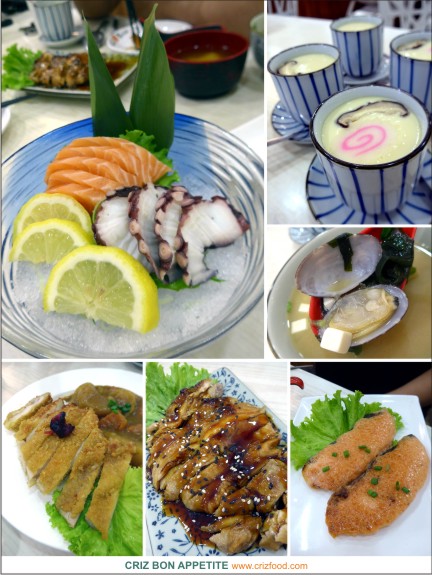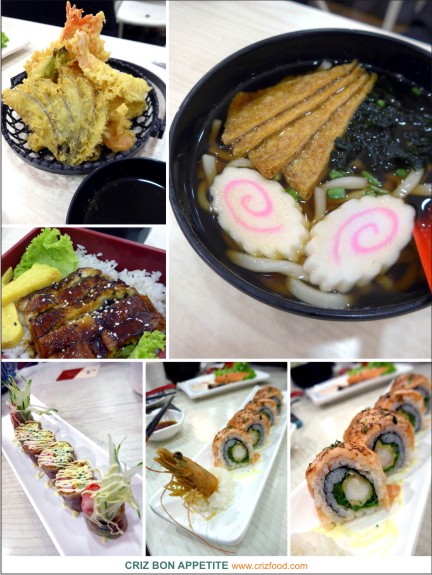 As for beverages, I opted for a set of hot and cold green tea (RM1++ each). It came with a jug of green tea and a bucket of ice cubes with free-flow of refills.
Overall, I've always happy with the quality of the dishes served here at Sushi Mentai, though it may not have the best flavors compared to some other high end Japanese restaurants with proper Japanese chefs. It was good enough to soothe my craving. All orders would be charged with a 6% GST and 10% service tax.
Sushi Mentai @ All Seasons Place is located on the ground floor at the left wing of the building. You won't miss it as it's strategically in between Summer Dessert Bakery and Tomyummy Noodle House. You can park your car at the basement car park as you enter the building or right at the front area of the building. If you still do not know how to get there, you can always check out the location maps and use their Waze function.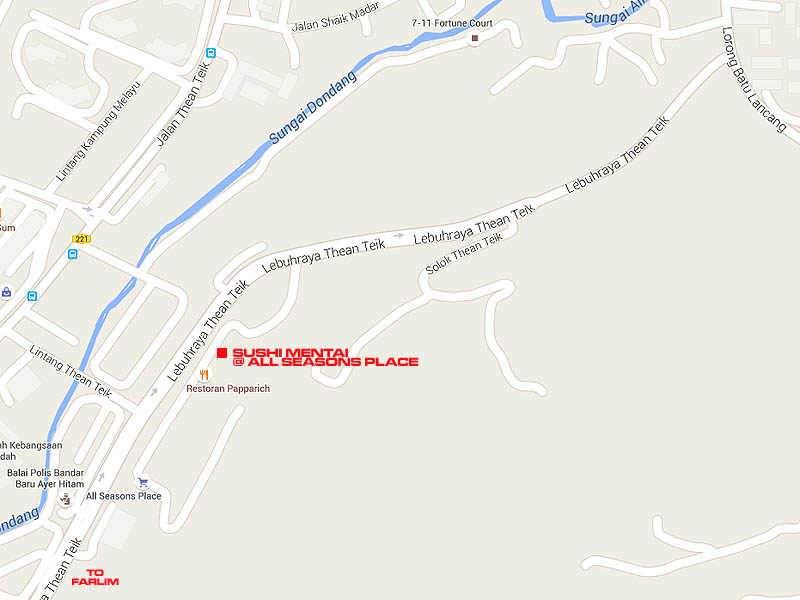 Name: SUSHI MENTAI @ ALL SEASONS PLACE
Address: 6G-1-13, All Seasons Place, Lebuhraya Thean Teik, 11500 Air Itam, Penang, Malaysia.
Contact: For walk-ins only
Business Hours: 12.00pm-9.30pm (Mon-Fri), 11.30pm-9.30pm (Sat, Sun & Public Holidays)
GPS: 5.396963, 100.290707
RATING:
Ambience: 7/10 (1-4 cheap, 5-7 average, 8-10 classy)
Food Choices: 8/10 (1-4 limited, 5-7 average, 8-10 many choices)
Taste: 7.5/10 (1-4 tasteless, 5-7 average, 8-10 excellent)
Pricing: 7/10 (1-4 cheap, 5-7 average, 8-10 expensive)
Service: 9/10 (1-4 bad, 5-7 average, 8-10 excellent)