Even before their signboard was up, I had paid umpteen visits to Siong Ho Fish Head Bee Hoon to savor some of their noodles and porridges. To show some appreciation to my frequent support, the boss, Mr. Teh (Ah Ho) had decided to throw in a small feast for a handful of us to try out all the seafood items he has in his café. Due to the choices of either clear or tom yam soup based dishes, just a few floggers had the privilege to get the invitation, namely myself, Steven, Gill & Jason, Buzzing Bee, NKOTB and Jian.
What was my reason for visiting this café for my noodles and porridges so frequently? It's definitely not due to humid weather, the signs of feeling sick soon or my huge appetite for spicy food but the secret lied in the soup.  The soup has a specific recipe of chicken bones, some hint of dried shrimps and some of their secret ingredients. Even the tom yam paste they used was from a reputable brand from overseas.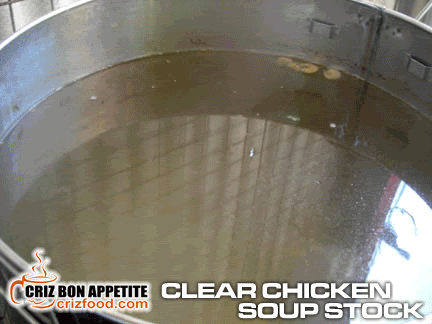 To start your meal, you would have 6 options to your bowl of hot steaming dish. You can either choose thin rice vermicelli (bee hoon), thick rice vermicelli (cho bee hoon), wheat flour vermicelli (mee suah), instant noodles (maggi mee), soya noodles (tao chiam) or porridge (moey).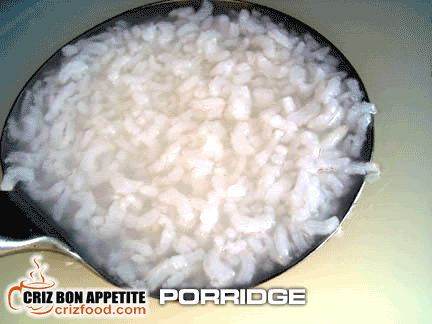 Next would be your choice of main ingredients such as large white prawns, grouper fish head, grouper fillet, fried "kalak" fish head, fried "kalak" fish fillet, mud crabs, flower crabs, mantis prawns, squids or frog. Some of the main items here would depend on market availability as the boss would only accept fresh ones from his suppliers. I will also like to give a short description here on the fishes. The grouper fish (kerapu, 石斑魚) is one of the most sought after fish locally due to the fine texture in the flesh. It's also one of the more expensive fish in the local market. The "kalak" fish (ibu kerisi or goldband jobfish) as it is more commonly known as locally is loved for the softness in flesh and less fishy taste. Most local western cuisine restaurants would use them fresh for fish and chips rather than the frozen dory fish.
You could also have some addons to your dish such as pork kidney, minced meat, meat balls, fish ball, quail's eggs and dried bean curd.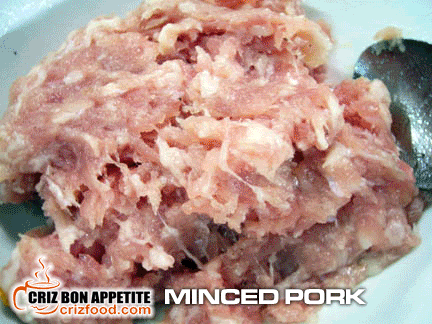 To spice up your bowl of noodles, you might get some of these vegetables and herbs.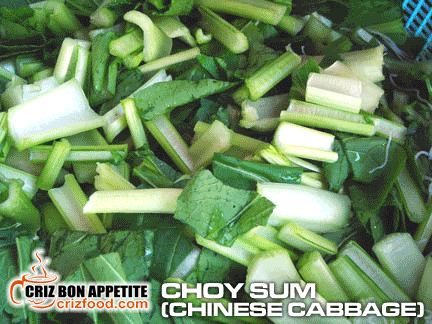 No dishes would be presentable minus the colors of some garnishing. You could expect some cut red chillies, chili paddy and a bottle of dried fried chopped garlic available on each table for your preferred intake.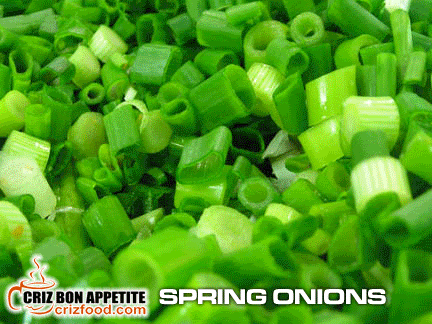 Let's start the ball rolling with the presentation of the first dish which was the Tom Yam Prawn Noodles (東炎蝦麵 – RM9-RM10 for 3 large prawns). This was served with instant noodles (Vit's Mee to be exact). This dish had improved a lot since my last visit as the boss had taken steps to add in some tomato and abalone mushroom slices for the value-for-money bowl of noodles. The soup was thick and spicy enough for me with the fragrance coming from the added Kaffir lime leaves and mint leaves. The prawns were large and super fresh. It was a hit amongst us. Now you know why I love that brand of tom yam paste. Haha!
The next dish was the Fried "Kalak" Fish Head Noodles (炸魚頭清湯粗米粉 – RM6). It has many chunky pieces of fried goldband jobfish head served with thick rice vermicelli (bee hoon) in clear soup. This combination is one of the most favorite orders in the café. The sweetness in the soup and the freshness of the fish blended in real well.
Prawn Noodles in Clear Soup (大蝦清湯米粉 – RM9-RM10 for 3 large prawns) came up next. It came with the thinner type of rice vermicelli. I truly love this dish better compared to the earlier dish as the freshness and sweetness of the prawns brought out the best in taste in the bowl of soup. After all, better quality food sure cost almost double right? It's really value for money considering the size of those fresh prawns.
We were then served with Squid Noodles (魷魚清湯麵 – RM6). This time, it was served with instant noodles. Although the squids were fresh and cooked just nice plus some with eggs (ooo.. the cholesterol level), the dish somehow tasted a bit bland due to the true nature of squids being tasteless. I would prefer them cooked with tom yam soup instead.
There's nothing better than to have a bowl of hot steaming porridge served with fresh grouper fillet. That was what we had next – Grouper Fillet Porridge (石斑魚肉粥 – RM8/75gms). The texture of the porridge was just nice and combined with the freshness of the grouper fillet, it was delicious.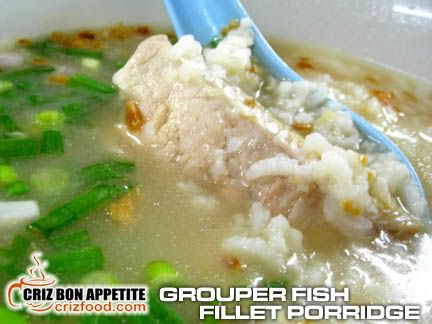 Another of their most sought after dishes would be the fresh Frog Porridge (田雞粥 -RM6/100gms). We had a large frog and this dish cost RM12. The flesh was smooth and tender as braised chicken meat. It was a delicious dish as well.
It was a surprise to me that the boss chose the largest crab he has for our next dish. The Crab Noodles (螃蟹清湯粗米粉 – RM5/100gms), which came with thick rice vermicelli (bee hoon) cost just RM10. The unique freshness and sweetness of the mud crab indeed proved this dish to be another favorite amongst us. You can also opt for the blue flower crab (RM5/100gms – if available). You would be even luckier if you can get to try out another species by the name of Charybdis feriatus (紅螃蟹). This species is quite rare in the local water and taste just as great as the blue flower crabs.
The Fried "Kalak" Fish Fillet Mee Suah (炸魚肉清湯麵綫 – RM6) also tasted great with the mee suah (wheat flour vermicelli) cooked just nice and not too soggy.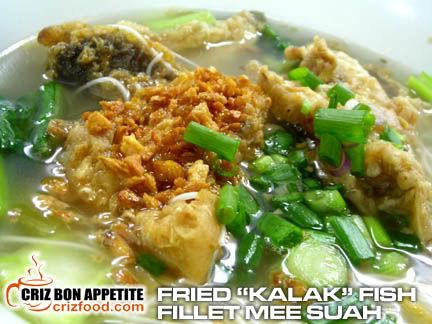 We were all quite full after gobbling down so many bowls of noodles and porridges when the boss decided to throw in another large bowl of Mixed Seafood Tom Yam Soup (RM17 based on the selection of ingredients) just for us. This dish was indeed a blessing to please our craving for more tom yam soup. There were lots of ingredients in it too with the availability of all the fish and meat balls, fried fish head and fillets, squids, pig kidney, etc without any trace of prawns. Can you guess the reason? The boss was so happy to see us that he forgot to add those in. He even showed me proof that he had without any intention left out the prawns. LOL! Anyway, the dish was good enough for our filled tummies. You can order this "only items based" soup if you crave for more delicious soup.
Here's a rough summary of all the possible combination of ingredients and prices (either with noodles or porridge in clear soup or tom yam):
Grouper Fish Head: RM9
Grouper Fish Fillet: RM8
Prawns (3 pcs): RM9-RM10
Mud Crab/Flower Crab: RM5/100gms
Mantis Prawn: RM5/100gms
Frog: RM6/100gms
Fried "Kalak" Fillet/Fish Head: RM6
Minced Meat: RM4.50 – RM6
Miscellaneous items such as pork kidney, fish balls, meat balls and dried bean curd: RM3+ per item or combined
If you are coming from Prangin Mall along Jalan Dr. Lim Chwee Leong, drive straight pass the Lebuh Carnarvon traffic light. You will reach another traffic light (Lebuh Pantai). Drive straight again until you have reached the Weld Quay (Pengkalan Weld) traffic light. Turn left and drive on until you have reached the third left junction (Gat Lebuh Armenian). The stall is just within the Kedai Makanan dan Minuman CF. Turn left into Gat Lebuh Armenian and left again into Lebuh Victoria and you would see some parking spaces behind the coffee house for its patrons.
If you are coming from the ferry terminal, keep a watchful eye on the landmarks on your right, especially those Jetty signboards. You would pass by Lim Jetty (temple), Shell Petrol Kiosk, Chew Jetty (hawker area), Tan Jetty and you would see the coffee house by the name New Ocean (next to Pan Malaysia shop) directly opposite the Tan Jetty. There would be some parking spaces next to the coffee house for its patrons.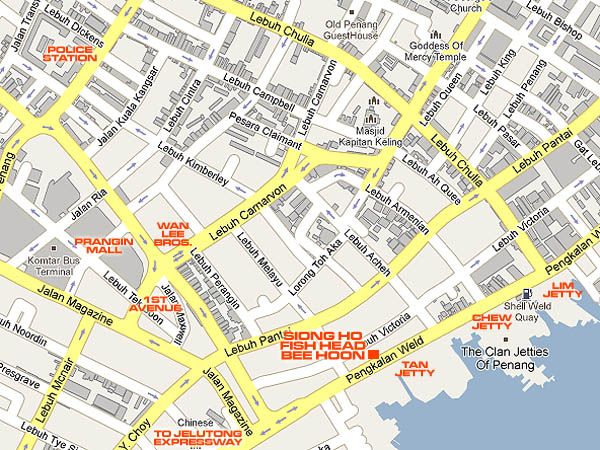 Name:
SIONG HO FISH HEAD NOODLES & PORRIDGE
@Kedai Makanan and Minuman New Ocean
Address: 116A, Pengkalan Weld (Weld Quay), 10300 Penang, Malaysia.
Opening Hours: 12.00noon-12.00 midnight
(Closed on 1st & 15th Day of Chinese Lunar Calendar)
Contact: 019-458 8693 (Mr. Teh/Ah Ho)
GPS: 5.41191,100.337319
RATING:
Ambience: 8/10 (1-4 cheap, 5-7 average, 8-10 classy)
Food Choices: 8/10 (1-4 limited, 5-7 average, 8-10 many choices)
Taste: 8.5/10 (1-4 tasteless, 5-7 average, 8-10 excellent)
Pricing: 7/10 (1-4 cheap, 5-7 average, 8-10 expensive)
Service: 9/10 (1-4 bad, 5-7 average, 8-10 excellent)