This festive season, it's time to renew strength and gratitude by sharing your "Sparkles of Joy" at The Light Hotel Penang. Share the joy of Christmas with festive goodies and merry feasts at their restaurants, exclusively brought by their team of passionate chefs and staff, this is a touch of conviviality to the year-end celebrations! Enjoy their spoiled for choices high tea, lunch and dinner buffets with an array of enticing treats. Do check out their delicate Roast Lamb pepped with robust flavors, fittingly paired with rosemary, potatoes, mint jelly, vine tomatoes and mushrooms. On top of that, you would also be pampered with their exquisite Penang local dishes such as our Briyani signatures, Oriental signature and western choices. These are also available for home treats with options of pick up or delivery.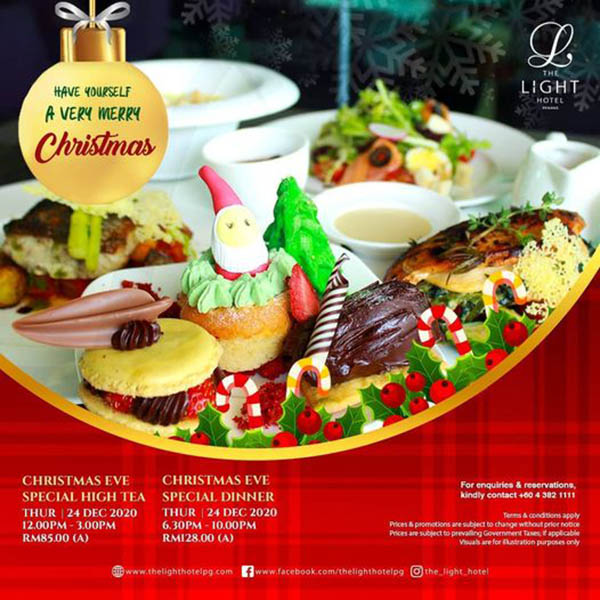 There are also quite a few "Take-Home Gourmet Treats" to add to a touch of festivity to your celebrations with gourmet take-home treats including succulent Roast Turkey, handcrafted fruitcakes, as well as a medley of cookies and confectioneries. You could also order their Chef's Special Roast Turkey (RM368 for an approximate 5kg). Slow-roasted to perfection, the tender turkey meat is capped with the authentic taste, a mix of salty and sweet, complemented with sides including sautéed vegetables, baked potatoes, stuffing, cranberry sauce and giblet gravy.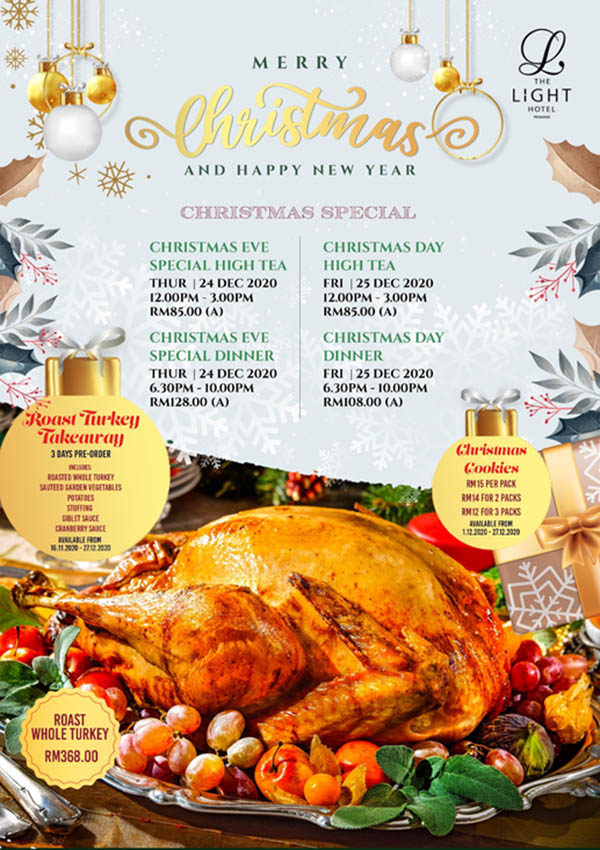 Here's a peep on how their High Tea would look like on a normal weekend.
There's no better way to sweeten celebrations welcoming 2021 than with delightful treats like the collection of our desserts handcrafted by Chef Halim and his team. A la minute prepared crème brulee, fancy mini doughnuts, fruity mousse are few to complete a wholesome sweetness at The Light Hotel Penang! Do also check out their promotions to usher in the 2021 new year as below.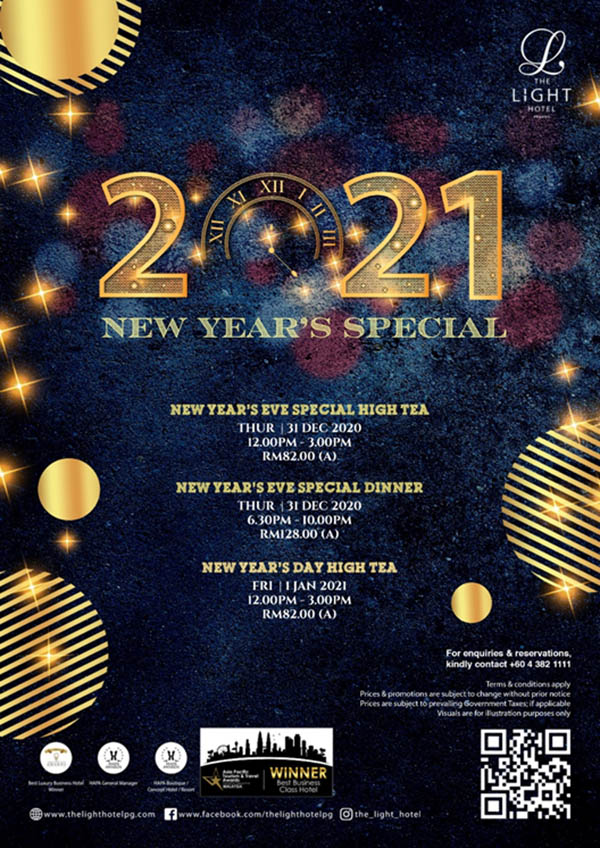 For festive dining reservations, please call the Festive Desk at 04-382 1111 / 017 4747 965, email info@thelighthotelpg.com or visit www.thelighthotelpg.com.
Terms & Conditions apply: The above stated require prior reservations. Confirmations are subject to availability. All deposit payments are non-refundable. This offer is not valid in conjunction with other offers or promotions.
Do also check out their Festive Getaway with room rate as low as RM200 per room per night from 24th December 2020 until 2nd January 2021, which would include as below:
– Daily buffet breakfast for two persons
– Complimentary Internet connectivity
– Complimentary minibar snacks and soft drinks
– Complimentary early check in / late check out (subject to availability)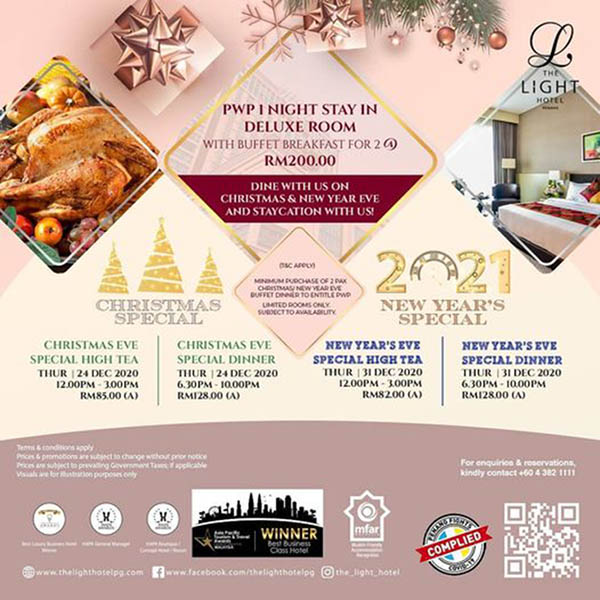 The Light Hotel is located along Lebuh Tenggiri 2 at Seberang Jaya, Penang. Upon entering the main entrance of the hotel, just drive around to find your parking space at the front of the premises. Walk into the lobby of the hotel and you can see Spice Brasserie on your left.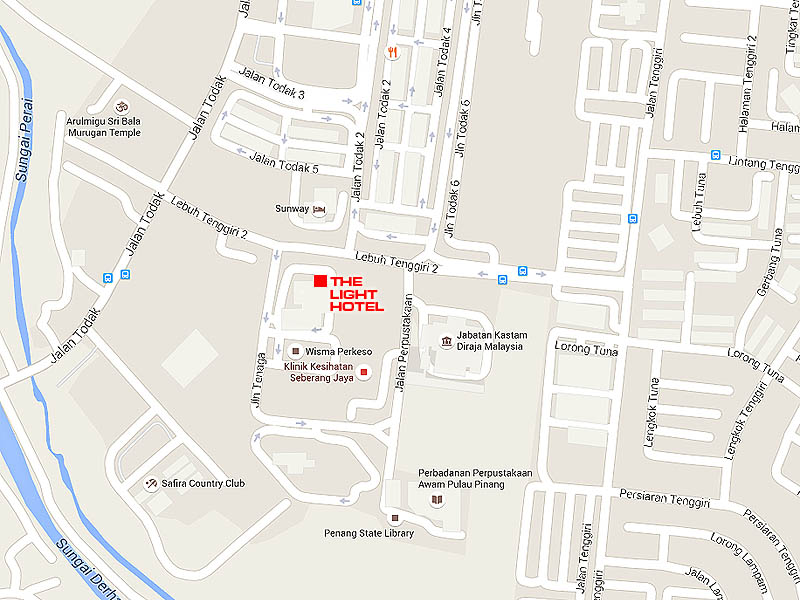 Name: Flavour@3, The Light Hotel
Address: Lebuh Tenggiri 2, Bandar Seberang Jaya, 13700 Seberang Jaya, Penang, Malaysia.
Contact: +604-382 1111
Business Hours: 7.30am-11.00am (Breakfast), 12.00pm-2.30pm (Set Lunch), 7.00pm – 10.30pm (Set Dinner)
GPS: 5.394646, 100.397951
RATING:
Ambience: 8/10 (1-4 cheap, 5-7 average, 8-10 classy)
Food Choices: 8/10 (1-4 limited, 5-7 average, 8-10 many choices)
Taste: 8/10 (1-4 tasteless, 5-7 average, 8-10 excellent)
Pricing: 7/10 (1-4 cheap, 5-7 average, 8-10 expensive)
Service: 8/10 (1-4 bad, 5-7 average, 8-10 excellent)
About The Light Hotel: The Light Hotel Penang is the flagship hotel of Pelita Group in Penang. The hotel is positioned in proximity of Penang Island and exit to Kuala Lumpur. Conveniently located just 10 minutes away from Penang Bridge, we are also 30 minutes' drive from Penang International Airport. This offers easy access to the rest of the city as well as major attractions via an extensive train network ERT at Penang Sentral just 15mins drive away. A sanctuary that exudes luxury business charm, the 301-guestroom hotel are furnished with modern-day comforts. Combining authentic and enriching experiences with world-class meetings and convention facilities, we also offer a suite of business, recreational and dining facilities including 12 meeting and event venues, an outdoor swimming pool, fitness centre as well as restaurants and bars.