Of all the Delicious Group eateries, only Delicious @ St. Mary Place serves buffet breakfast as early as 7.00am until 10.30am daily. Basically, the breakfast caters to the needs of the occupants at St. Mary Residences and the guests at E&O Residences. It would be at RM37.50/pax for walk-ins as well.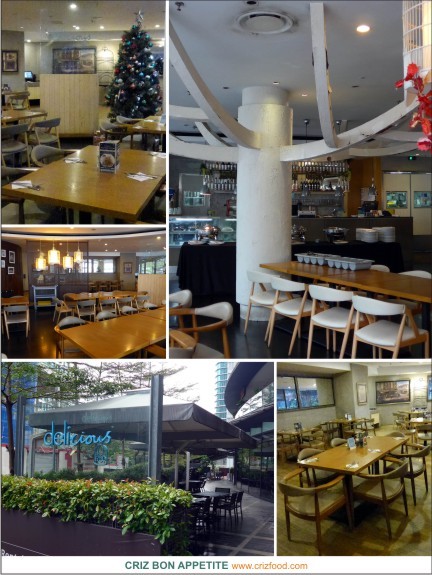 The selections could quite international with spreads ranging from noodles soup, porridge with condiments, egg of your choice, grilled sausages, juices, cereal, waffles with sauce, grilled tomatoes with cheese, hash brown, baked beans, sauteed mushrooms, fried noodles, nasi lemak with condiments, various bread with spreads, croissants, Danish pastries, muffins, yoghurt and fresh fruit cuts.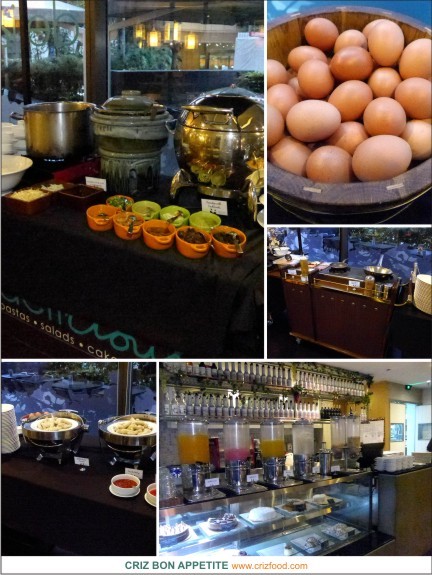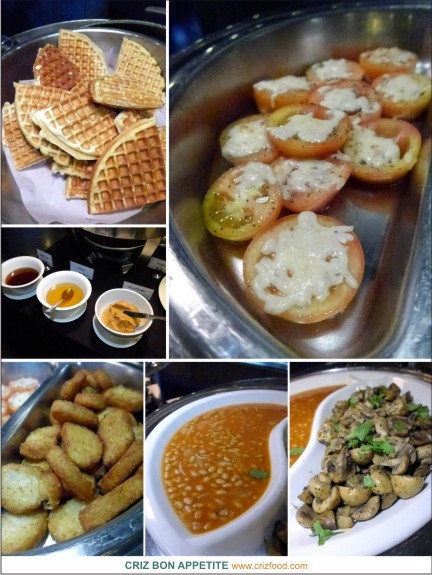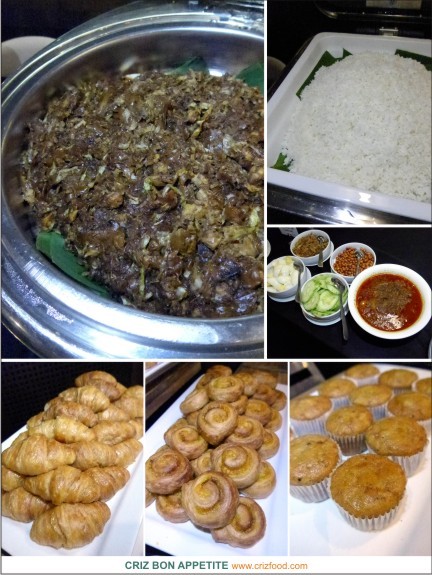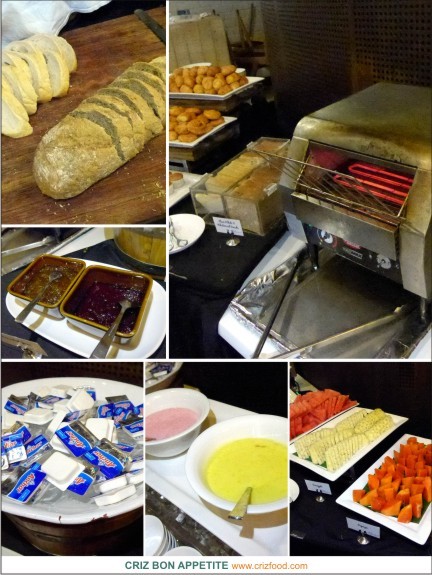 Here are some of items I had tried out during my stay at E&O Residences earlier this month.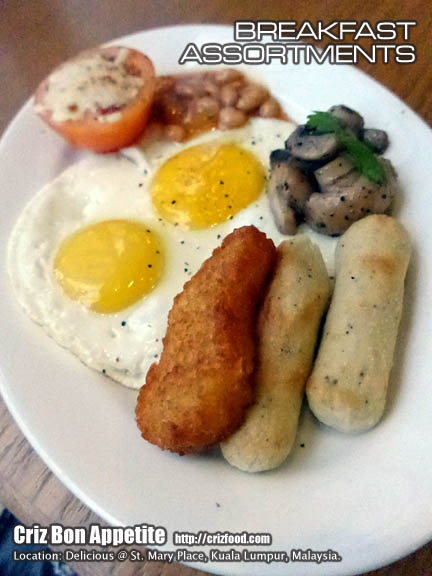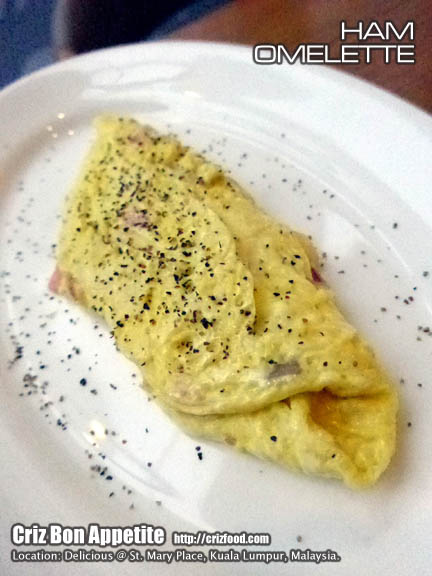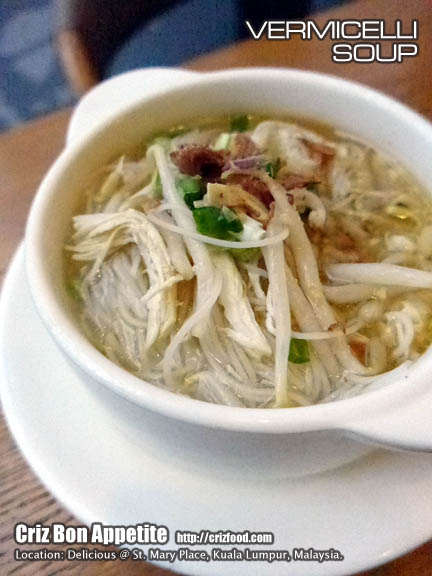 Overall, for the price paid, I would consider the spreads to be quite adequate for my breakfast. However, it would be great if the eatery could serve at least one salad dish to cater to those who are healthy conscious.
Delicious @ St. Mary Place is located right outside the St. Mary Residences and E&O Residences along Jalan Tengah (off Jalan Sultan Ismail). If you are driving from Imbi towards KL Ciry Park via Jalan Sultan Ismail, slow down as you reach Wisma Genting. Do watch out for a small hidden lane on your left. Turn left into Jalan Tengah and you would see Delicious @ St. Mary Place on your right just after the entrance to the residences. If you are unsure, just key in the GPS (3.151752, 101.707942) into your WAZE app and you should have no problem at all to find the venue.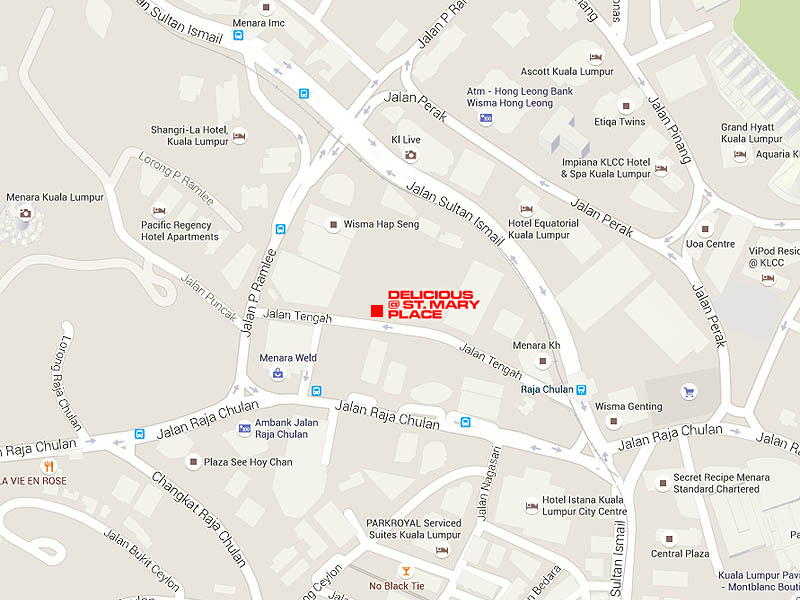 Name: DELICIOUS @ ST. MARY PLACE
Address: G-7 & G-8 Tower A, St Mary Place, No. 1, Jalan Tengah, Off Jalan Sultan Ismail, 50250 Kuala Lumpur, Malaysia.
Contact: +603-2022 1983
Business Hours: 7.00am-9.30pm / 7.00am-10.30am (Breakfast)
GPS: 3.151752, 101.707942
RATING:
Ambience: 7.5/10 (1-4 cheap, 5-7 average, 8-10 classy)
Food Choices: 7/10 (1-4 limited, 5-7 average, 8-10 many choices)
Taste: 7/10 (1-4 tasteless, 5-7 average, 8-10 excellent)
Pricing: 7/10 (1-4 cheap, 5-7 average, 8-10 expensive)
Service: 7/10 (1-4 bad, 5-7 average, 8-10 excellent)
About The Delicious Group

: Named after the signature Delicious Cafe, the Delicious Group now consists of nine F&B outlets operating under three separate F&B entities. The six Delicious Cafes are located in prime spots across the Klang Valley (St Mary Place, 1 Utama, Bangsar Village II, Mid Valley, Sunway Pyramid and Setia City Mall), Simplyd (The fast casual café concept has three outlets located in Nu Sentral Mall, The Curve and Avenue K) as well as a strong catering division for all types of events, weddings and parties. The Delicious Group is 100% owned by the Eastern & Oriental Group.