Note: Every since this beautiful place vanished overnight through ashes, a lot of people has been missing them. Now they are reincarnated as Bora Bora By Sunset. 🙂
I guessed I might just have to disclose that there was actually a private function during the launching of my food blog on the 4 December 2008. Attendees – two! Some might get the hint from my statement on "Anniversary of Anniversaries" but some may still be in the dark. I could be a real secretive person at times you know. LOL! Anyway, there is no better place for some private moments than at the beach. The luxurious, warm and soft white sandy coastline of the Batu Ferringhi Beach could well be the perfect environment with beautiful panoramic views and privacy to rekindle the sparks or light a new one for years to come.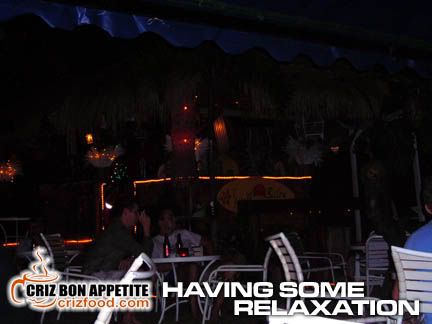 Having some soft evening breeze blowing onto your face, while settling down by the sun deck watching over the sunset and listening to the waves lap on the shore, would be an added bonus for romantic trysts. There's no budgeting for such a memorable moment, although some would prefer a dining table by the beach under a dim candlelight with soft background music that won't cost too much. Where would be the best place for such event than at Sunset Bistro Ferringhi, Batu Ferringhi, Penang.
As you know this is a bistro with music and liquors (RM10 – RM40) all through the night, there's actually some fruit juice and non-fizzy beverages available too such as the gigantic jug of Fruit Punch (RM9.90) or the Ice Lemon Tea (RM4.90).
There are also many appetizers, main meals, rice dishes, noodles, finger food, sandwiches, pizza, pastas and desserts to choose from, ranging from as low as RM6.90 (Fried Koay Teow) to RM31.90 (Mixed Grill). The good news is all items are priced nett with no additional taxes. Since we had a late and heavy lunch, we shared out some of the food.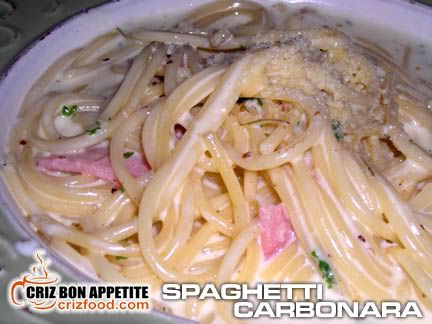 The Spaghetti Carbonara with Turkey Ham (RM14.90) tasted great. It had this thick yet herb filled taste in it with some shredded parmesan cheese garnished on the pasta. The portion was large enough for both of us to share out.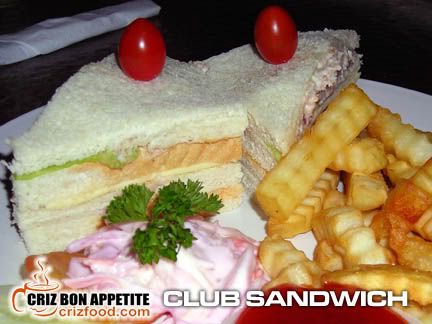 Next was the Club Sandwich (RM10.90). The dish came with four slices of fresh white bread, stuffed with a layer of lettuce, a layer of cheddar cheese, a layer of mixed tuna salad, accompanied by some greens and salad, served with some French fries. The sandwich was nothing really special at all as I was expecting the bread to be slightly toasted.
The last dish to come was the 6" Mauii Pizza (RM9.90). The pizza base was crispy and the topping was beautiful. It had large chunks of chicken meat, mushrooms and pineapple spread over a freshly prepared tomato puree and baked to perfection with lots of mozzarella cheese. The pizza was so tasty that we regretted not ordering a larger 8" one (RM12.90).
Overall, the simple meal was quite pleasant. Here's the signboard of some of the food available in this bistro by the beach.
We ended up strolling along the mile long night market looking for some bargains for items such as shoes, clothing, DVD's, hand bags, jewelries, wallets, cushion covers, sarongs, luggage, sunglasses, souvenirs, paintings and many more.
Drive all the way up to Batu Ferringhi until you reach Parkroyal Hotel Penang on your right. Turn right into the first junction after the hotel and you will reach the Bayu Senja beach front. When you are at the T junction, turn left. Find a parking space. The bistro is just somewhere further on you right by the beach in front of many beach hostels.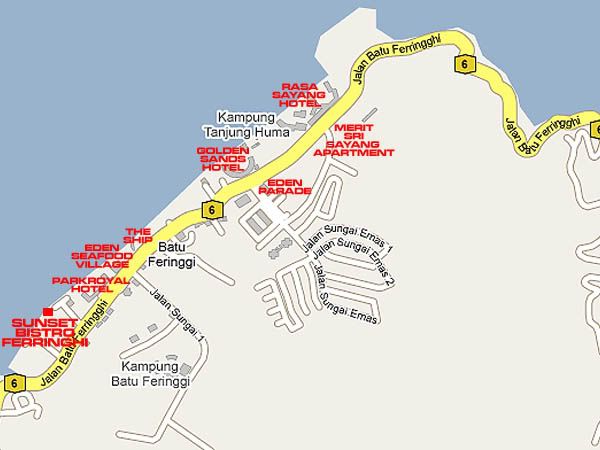 Name: SUNSET BISTRO FERRINGHI
Address: 56A, Bayu Senja, Batu Ferringhi, 11100 Penang, Malaysia.
Contact: 012-553 1313 (Ms. Melynda Soon)
Opening Hours:
12.00pm-1.00am Sunday – Thursday)
12.00pm-3.00am (Friday, Saturday and Eve of Public Holiday)
GPS: 5.471436, 100.244333
RATING:
Ambience: 9/10 (1-4 cheap, 5-7 average, 8-10 classy)
Food Choices: 9/10 (1-4 limited, 5-7 average, 8-10 many choices)
Taste: 7.5/10 (1-4 tasteless, 5-7 average, 8-10 excellent)
Pricing: 7.5/10 (1-4 cheap, 5-7 average, 8-10 expensive)
Service: 7.5/10 (1-4 bad, 5-7 average, 8-10 excellent)