The Malay version of chicken rice is totally different compared to the Hainanese Chicken Rice. Instead of roasting with some sauce on the outer layer of the chicken, they would coat the chicken pieces with a thin layer of batter and deep fried them until they become crispy. One of the nicer ones which I had recently was from a stall within the surrounding of the Penang City Stadium along Lorong Kulit. The stall has been there since 1995, serving their yummy chicken rice to all walks of people. The name of the stall is Rosli Nasi Ayam.
You have a choice of ordering the different parts of the chicken meat but as for me I would always like to have the chicken thigh. The Chicken Rice set will come with a large bowl of rice and a bowl of soup and it only cost me RM3.50. Surprisingly, the meat within the crispiness of the batter still maintained its tenderness and was very delicious.
As for photography purposes, I requested for the specially prepared soy sauce and chili sauce to be separated. The rice which is fragrant and not dry at all also came with a bowl of chicken soup garnished with some sliced lettuce and fried onions.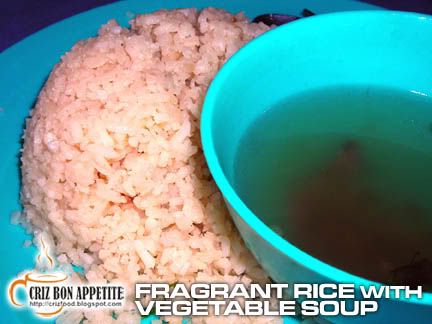 If you are driving from Georgetown towards Air Itam along Jalan Dato Kramat, you will reach a traffic light (The Patani Road Police Headquarter is on your left). Drive on until you have reached the second traffic light (Padang Brown is on your right). Drive on until you see another traffic light (Maybank is on your left). Turn left into Lorong Kulit and you will see the stall at the junction of Lorong Kulit and Persiaran Stadium. This place is where the City Stadium is and has a flea market from as early as 8.00am until 1.00pm.
Name: ROSLI NASI AYAM @ LORONG KULIT
Address: Lorong Kulit, 10460 Penang, Malaysia.
Opening Hours: 8.00am – 3.00pm
Contact: 016-433 2517 (Kak Min)
GPS: 5.412817, 100.313233
RATING:
Ambience: 5/10 (1-4 cheap, 5-7 average, 8-10 classy)
Food Choices: 5/10 (1-4 limited, 5-7 average, 8-10 many choices)
Taste: 8/10 (1-4 tasteless, 5-7 average, 8-10 excellent)
Pricing: 6/10 (1-4 cheap, 5-7 average, 8-10 expensive)
Service: 8/10 (1-4 bad, 5-7 average, 8-10 excellent)