Please note that this Hainan Chicken Rice stall remained in the same coffee house but the whole place has been renovated under the new ownership of Yummy Cafe.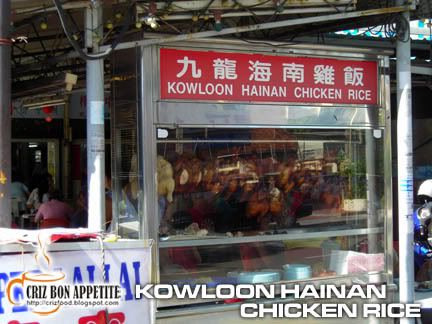 Sometimes it is rather hard to make a decision to get good Hainanese Chicken Rice in town area as there were just too many around. Moreover, more and more shops have mushroomed all over town selling this yummy food. You might not believe it but all the shops have their own version of Hainanese Chicken Rice. Some might use sesame oil, rice wine, ginger juice, oyster sauce or just plain soy sauce. Somehow, I was stuck to one stall by the name of Kowloon Hainan Chicken Rice (same coffee shop as the famous
Super Lai Lai Bak Kut Teh
selling at night) for years. It could be due to growing up in the neighborhood and got accustomed to the taste or maybe I love the way the chicken meat slices were presented with lots of vegetables and dark soy sauce.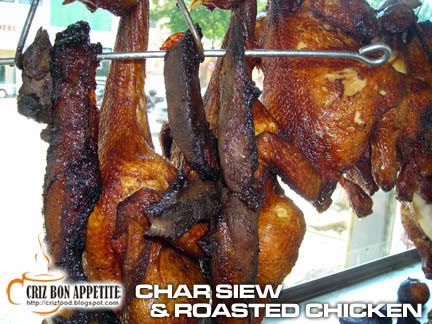 With more than 24 years of experience ever since he was just 15 years old, Ah San has been selling his unique type of chicken rice to the public. The rice served was different too as it was damp enough and had that special old ginger and chicken oil fragrance in it. I have never had any complaints before on his crispy roasted chicken (the best around 10am) or his smooth, juicy yet soft Pak Cham Kai (White Chicken). He would also sell some Roasted Pork Char Siew daily and Roasted Chicken Char Siew on certain days. With all the delicious meat, he has his special homemade dark soy sauce (for chicken) and sweet sauce (for Char Siew) which made the dishes even more appetizing. Here are two of his most sought after combinations.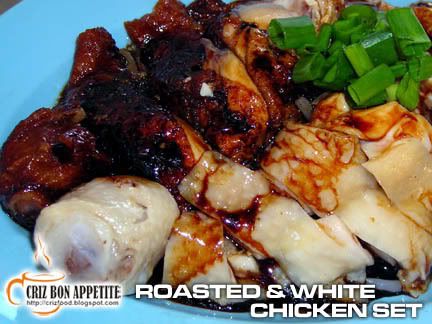 If you have noticed carefully, each set would have sliced cucumber and cooked bean sprouts with some spring onions garnished on it.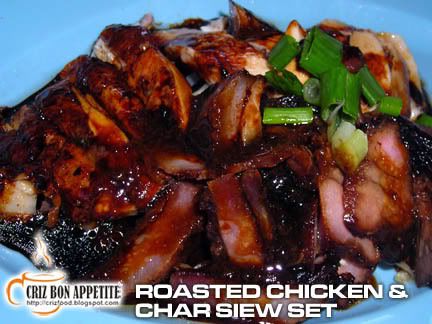 Other than dining in, you could always buy back his yummy chicken which is quite big for a mere RM24 per bird. It would be advisable to call up to make your order if you required more birds. Takeaway sets are also available at only RM3.50 per box (with extra rice). You can choose either one of the meat or a mixed one would cost you between 50sen to RM1 more.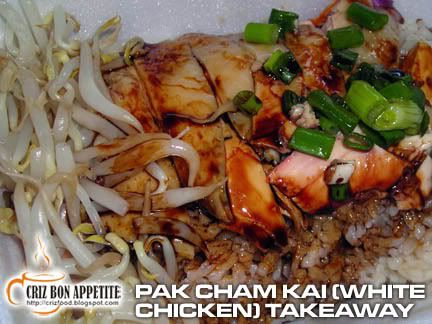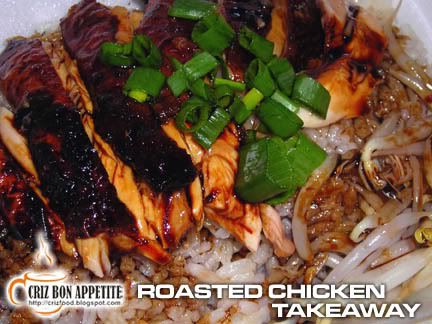 The shop is just opposite Red Rock Hotel. If you are driving down from Komtar into Jalan Macalister, you will see a petrol kiosk on your left. The shop is just right after that in Thong Lek Coffee Shop at the junction of Jalan Nanning.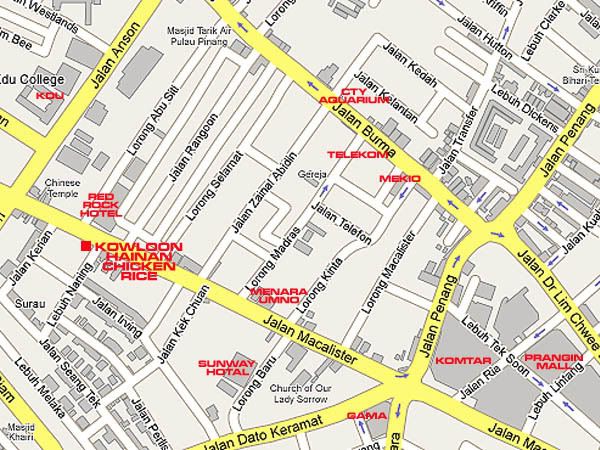 Name: KOWLOON HAINAN CHICKEN RICE (Opposite Red Rock Hotel)
Address: 97, Jalan Macalister, 10400 Penang, Malaysia.
Contact: 016-455 8825 (Ah San)
Opening Hours: 10.30am – 3.00pm (Closed Tuesday)
GPS: 5.416585, 100.323029
RATING:
Ambience: 7/10 (1-4 cheap, 5-7 average, 8-10 classy)
Food Choices: 7/10 (1-4 limited, 5-7 average, 8-10 many choices)
Taste: 9/10 (1-4 tasteless, 5-7 average, 8-10 excellent)
Pricing: 7/10 (1-4 cheap, 5-7 average, 8-10 expensive)
Service: 9/10 (1-4 bad, 5-7 average, 8-10 excellent)