You may not know but there are about 13 dim sum shops in Georgetown area alone. Some are newly established with great ambience and choices, whereas there are still a few older but well established ones that regulars would still frequent. One such shop ios the Yong Pin Restaurant located along Jalan Sungai Ujung, Penang. Instead of covering on the not-so-many varieties but delicious dim sum they have, let me share with you their yummy noodles.
One such noodles that I have not seen from other dim sum shop is their Fried Duck Yee Foo Noodles (RM5.50). The yee foo noodles dish was great with all the gravy from the stewed duck seeped right inside the noodles, making the whole combination very tasty. The restaurant only serves this wonderful dish on Friday and Saturday.
Another noodle dish that's worth mentioning is the Hong Tu Wo Mian (RM5). It came with some yee foo noodles cooked in some thick soup, somewhat like the sharksfin soup. It had some pork, prawns and beaten eggs in it. You can add in some black vinegar if you want it to be more sourly. The dish tasted great too.
The next dish we ordered was the Sheng Mian (RM5). The crispy noodles was actually fried wan than noodles which were topped with some gravy, prawns, fish slices, pork slices and vegetables. This is another dish worth eating.
Most of you might not be aware of Sunday Metro's SMS Pick of the Best Dim Sum in Malaysia as published on 6 July 2008. Yong Pin Restaurant was voted as one of the top choices in Penang, as highlighted.
This restaurant sure did provide some great authentic dim sum such as the Black Vinegar Pork Legs, Broiled Fried Chicken Legs, Fried Paper Wrapped Chicken and so on. Although the varieties are not as many as those bigger dim sum shops, there are quite a few of their steam as well as fried dim sum that's worth trying out.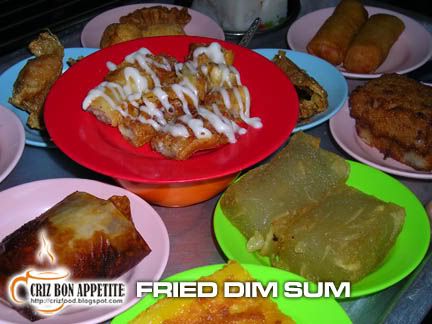 Of all the dim sum that I had in this shop, I would never miss out their Prawn Rolls and Fried Water Chestnut Cake. The Fried Water Chestnut Cake is soft and fragrant with lots of finely sliced water chestnuts inside while the outer layer has a bit of crispiness. I would have two to three plates on each visit as I find them to be not overly sweet. Do try them out if you ever visit this place.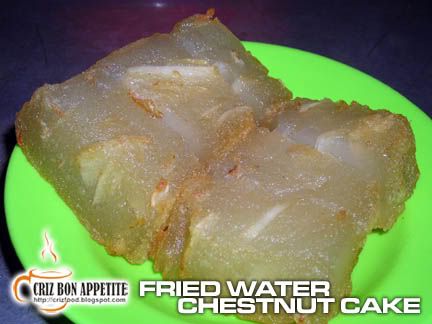 If you are coming from Jalan Penang into Jalan Dr. Lim Chwee Leong (road leading to KOMTAR/Prangin Mall), keep to your left and turn into the second road on your left which is Jalan Sungai Ujung. Find a parking space as the shop is just on your right along a row of shop houses.
Name: YONG PIN RESTAURANT
Address: 11-B&C, Jalan Sungai Ujung, 10100 Penang, Malaysia.
Opening Hours:
6.00am – 12.00pm, 7.00pm – 12.00am (Closed Monday)
Contact: 604-261 1355
GPS: 5.415989, 100.332175
RATING:
Ambience: 6/10 (1-4 cheap, 5-7 average, 8-10 classy)
Food Choices: 7/10 (1-4 limited, 5-7 average, 8-10 many choices)
Taste: 8/10 (1-4 tasteless, 5-7 average, 8-10 excellent)
Pricing: 7/10 (1-4 cheap, 5-7 average, 8-10 expensive)
Service: 8/10 (1-4 bad, 5-7 average, 8-10 excellent)