Note: Check out the new location at http://www.crizfood.com/118/mee-manja/
There are so many different versions of Mee Goreng and Mee Rebus around town. It could be in tomato puree, lemon grass spices, dried squid or prawn flavor and even beef/mutton soup based. Most people would not notice the differences but I did as the noodles are cooked by different races in Penang, namely the Indians, Malays, Chinese and Indian Muslims (Mamak). If you are in for the not the normal tomato based Mee Goreng or Rebus, you should visit this place along Lebuh Clarke. This Malay guy has been selling his version of noodles for years, same as his brother (the former famous CRC Mee Goreng stall, now located in a coffee shop next to Dorsett Hotel, Jalan Larut).
The noodles (Mee, Bee Hoon or Koay Teow), whether fried or soup are cooked with thick bone soup. The sweet fragrance taste the soup will all be seeped into the noodle, giving it that tasty flavor. You can opt for either chicken or beef to be cooked with your noodles. Each plate will cost RM4. If you are a big eater, do ask for extra noodles. Please take note that you have to ask for non-spicy if you do not take chilly. All noodles will come served with fresh cut green chillies with lime and soy sauce.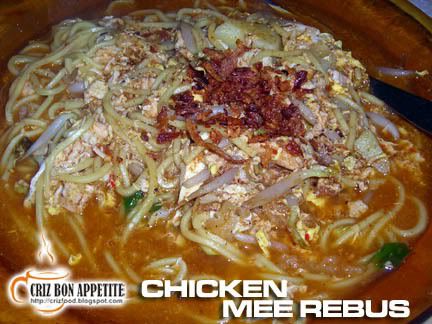 Most people would order the soup based noodles as they love the taste of the soup. Drop in there to enjoy your freshly cooked noodles, take away would not taste that good when cold. Getting there is easy. As you move along Jalan Larut (KFC Larut Road branch) towards the town center, you will reach a traffic light. Drive ahead and you will see a road on your left. The stall is just on the left. Prominent landmarks – a Nasi Kandar shop at the junction and Eden Steakhouse diagonally opposite the road. Please refer to the map for a clearer idea of the location.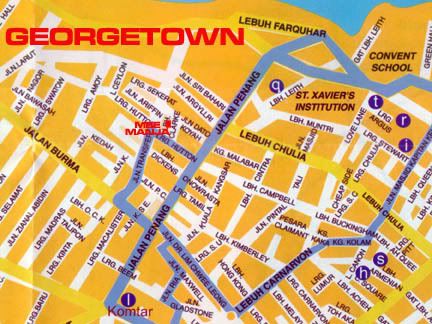 Name: MEE MANJA @ KEDAI KOPI CLG
Address: Lebuh Clarke, Penang, Malaysia.
Opening Hours: 5.00pm – 11.00pm (Closed on Tuesday)
Contact: 016-480 3568 (En. Aman)
GPS: 5.420195, 100.330775
RATING:
Ambience: 5/10 (1-4 cheap, 5-7 average, 8-10 classy)
Food Choices: 6/10 (1-4 limited, 5-7 average, 8-10 many choices)
Taste: 8/10 (1-4 tasteless, 5-7 average, 8-10 excellent)
Pricing: 7/10 (1-4 cheap, 5-7 average, 8-10 expensive)
Service: 6/10 (1-4 bad, 5-7 average, 8-10 excellent)