After having too much of rice related meals for the week, my friend and I decided to visit a restaurant along Jalan Rangoon for some fresh seafood noodles. That restaurant is called Wong Chau Jun Restaurant where they are famous for their Spicy Sour Fish Noodles. I saw that on all the tables, there was at least an order. Since I was not able to consume something spicy and sour that day, I ordered something milder.
The first dish that came was the Steamed Fish with Ginger and Hor Fun (RM8). The perch fillet was real fresh and the time used to cook the fish was just right. It came with some hor fun. Although this looked like a simple steamed fish with soy sauce, ginger and some Chinese wine, the combination of ingredients was really nice. This is a must to try out on a hot and humid weather.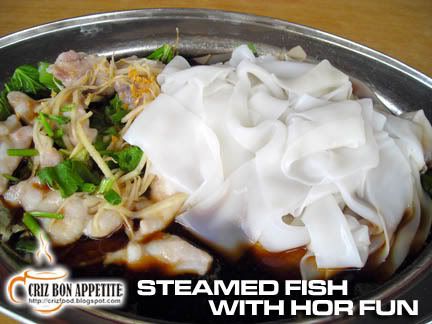 The Fried Maggi Mee (RM4) came next. Nothing special about the dish except that it has 3 big and fresh prawns. The taste was fine but the restaurant could have done better by using a more springy type of noodles.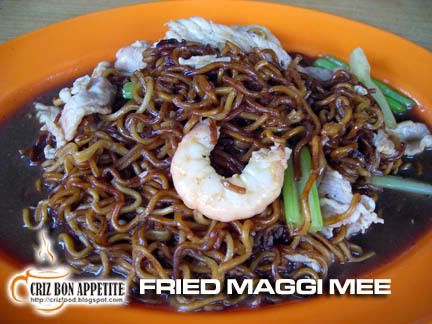 What I like most was their special homemade Deep Fried Tofu with Dried Shrimps (RM6). The tofu was soft and smooth. The way they fried the deep fried tofu with some dried shrimps was simple and yet the taste wonderful. I would highly recommend this dish.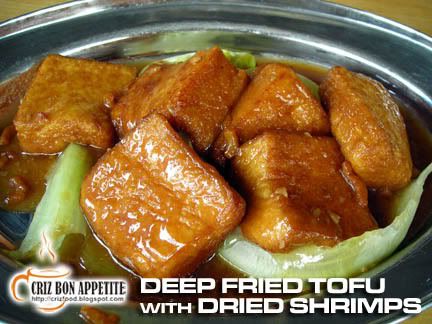 If you are coming from Komtar into Jalan Burmah, just drive further up until you reach the second traffic light in front of New Word Park. Turn left into Jalan Rangoon. Drive forward until almost the end of that road and you will see the restaurant on your left (two more shops and you will reach Jalan Macalister).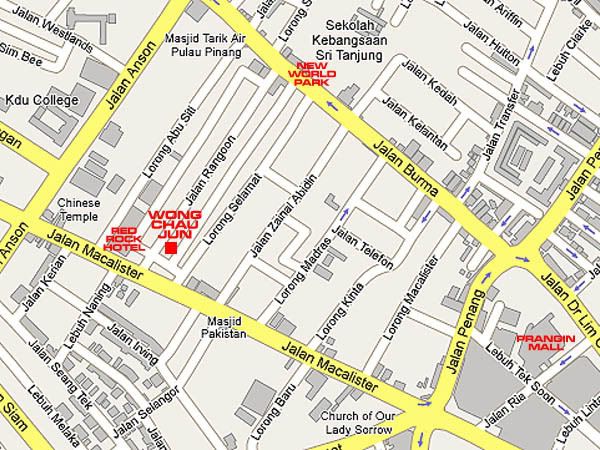 Name: WONG CHAU JUN RESTAURANT
Address: 73 Jalan Rangoon, 10400 Penang, Malaysia.
Contact: 012-555 9046, 012-470 9549
Opening Hours: 8.00am – 2.30pm (Closed Tuesday)
GPS: 5.416559, 100.323737
RATING:
Ambience: 7/10 (1-4 cheap, 5-7 average, 8-10 classy)
Food Choices: 8/10 (1-4 limited, 5-7 average, 8-10 many choices)
Taste: 8/10 (1-4 tasteless, 5-7 average, 8-10 excellent)
Pricing: 7/10 (1-4 cheap, 5-7 average, 8-10 expensive)
Service: 8/10 (1-4 bad, 5-7 average, 8-10 excellent)