Malaysia's all-time favorite Halal certified Japanese restaurant, Sushi King from nationwide, would be promoting its "Japanese Curry with a Kick" from 1 April 2017 until 30 June 2017. Sushi King is introducing an exclusive Japanese curry menu with added punchy 'kick' to suit the local taste buds and spicy enough to fire up any Malaysian's savory palate. The special menu would be available for a limited time in which various authentic Japanese fare would be merged with a spicy twist and mouthwatering flavors for those adventurous foodies who love to have "spicier" moments in their lives. Do click on the poster below to enlarge for a better view.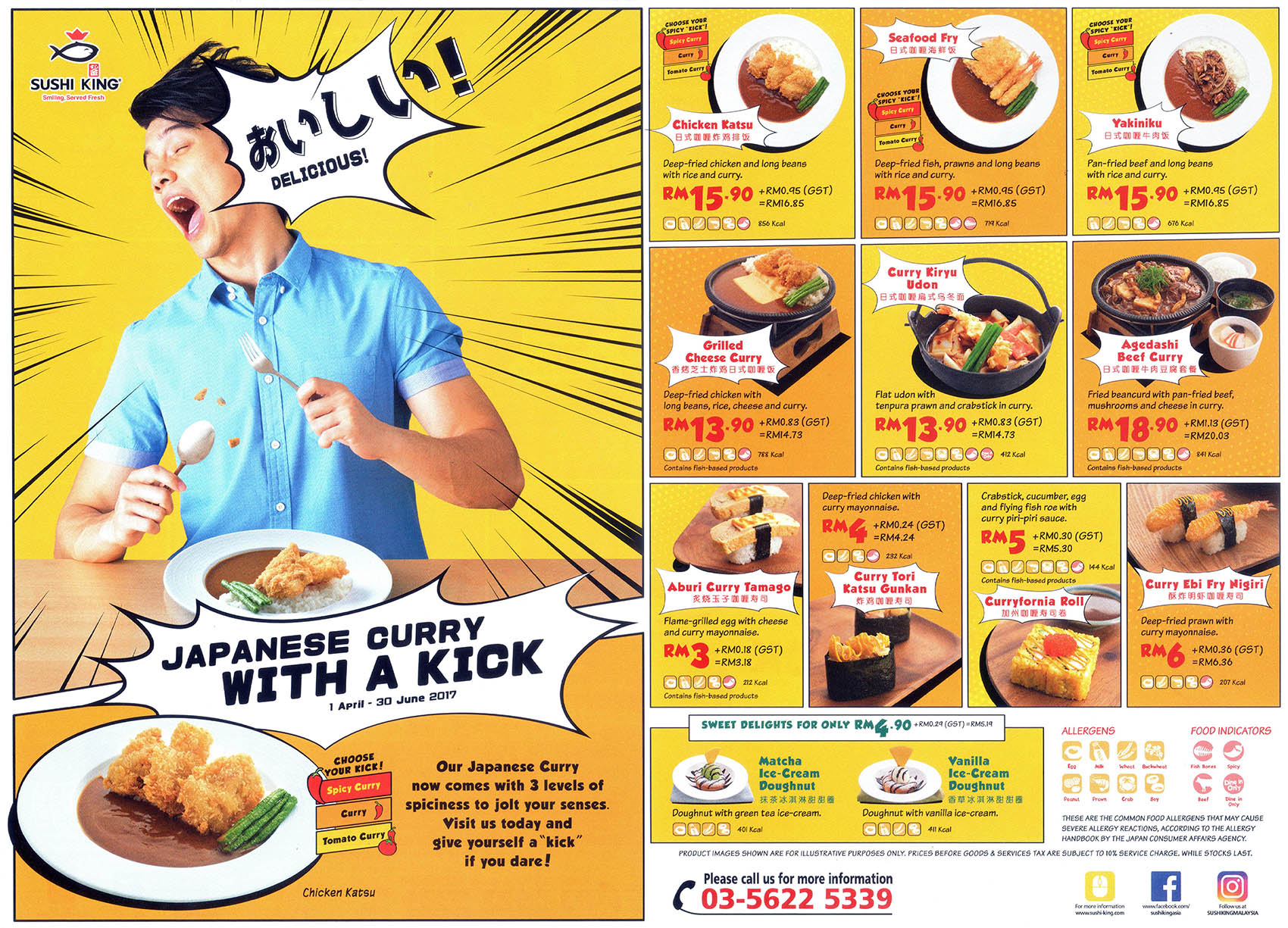 To start off the new introductions, let's personalize your order. Diners can choose any of the 3 options available for the curry rice, namely Chicken Katsu (deep fried chicken), Seafood Fry (deep fried prawns & fish) or Yakiniku (pan fried beef slices), followed by your choice of spiciness pairing level such as Curry, Tomato Curry and Spicy Curry. Please be warned that even the toughest and most seasoned 'fiery-food-lover' do find the Spicy Curry to be such a challenge without triggering the gustatory hyperhidrosis of profuse sweating~ Haha~ 🙂
Summarized Steps:
Step 1: Choose One (1) Main Curry Rice (Chicken Katsu, Seafood Fry or Yakiniku)
Step 2: Choose One (1) Spiciness Level (Curry, Tomato Curry or Spicy Curry)
Step 3: Wait for your personalized dish to arrive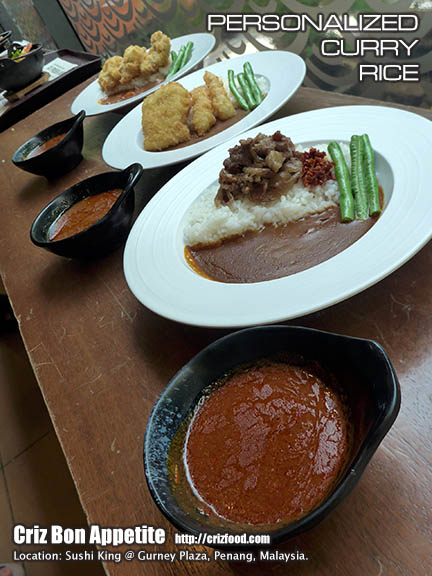 We were then served with the hot plate style Grilled Cheese Curry (RM13.90++), a heat infused version of the Chicken Katsu Curry Rice as above but with an additional piece of melted cheese. The combination was tasty, giving that extra umami flavor into the dish.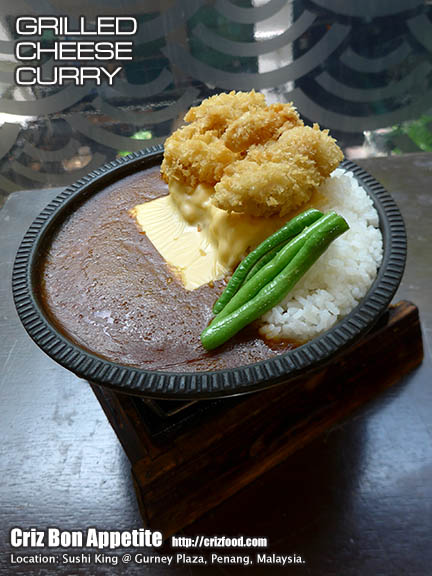 The next dish which was the Curry Kiryu Udon (RM13.90++) was quite an interesting dish as it's hardly available outside of Kiryu City, Gunma Prefecture, Japan. The famous smooth textured flat and wide noodles complemented well with the mildly spiced up curry broth, topped with tempura prawn, kani sticks and a few chopped stalks of spring onions. In fact, I felt in love with the dish at first bite~ 😛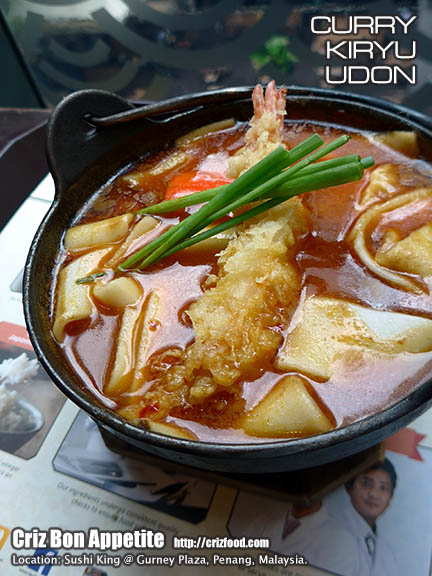 Next on the list was the Agedashi Beef Curry (RM18.90). The dish came with a set of deliciously pepped up fried bean curd, pan fried beef, Shimeji mushrooms and cheese in a nicely spiced up curry base, served with a bowl of steamed Japanese rice, miso soup and chawanmushi. It was indeed a heavenly combination. However, it would be great if the kitchen would have the option for chicken for those non beef consumers.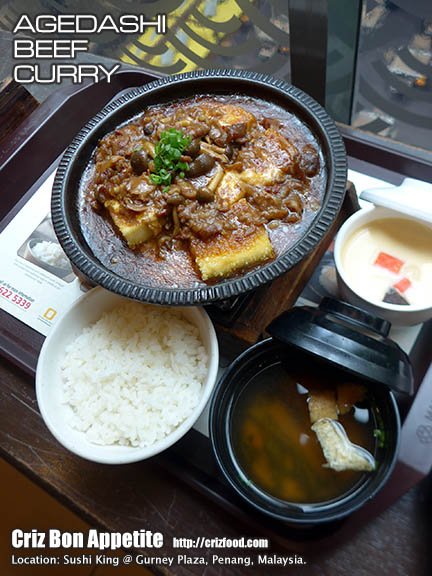 Sushi King did also introduce 4 other curry based sushi in this promotion, namely Aburi Curry Tamago (flame grilled egg with cheese and curry mayonnaise – RM3.00++), Curry Tori Katsu Gunkan (deep fried chicken with curry mayonnaise – RM4.00++), Curryfornia Roll (crabstick, cucumber, egg and flying fish roe, served with curry piri-piri sauce – RM5.00++) and Curry Ebi Fry Nigiri (deep fried prawn with curry mayonnaise – RM6.00++). I really could not decide which one out of the 4 items served were the best as each item has their unique flavors.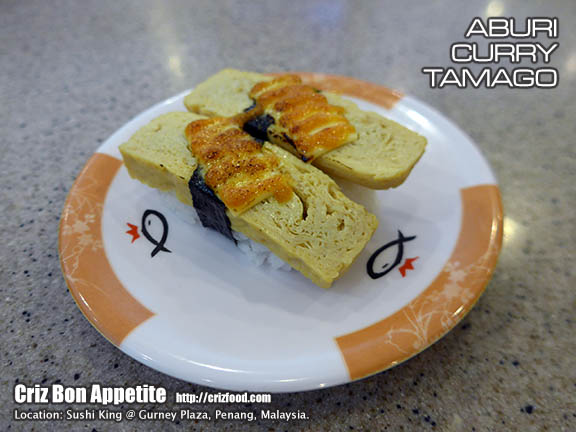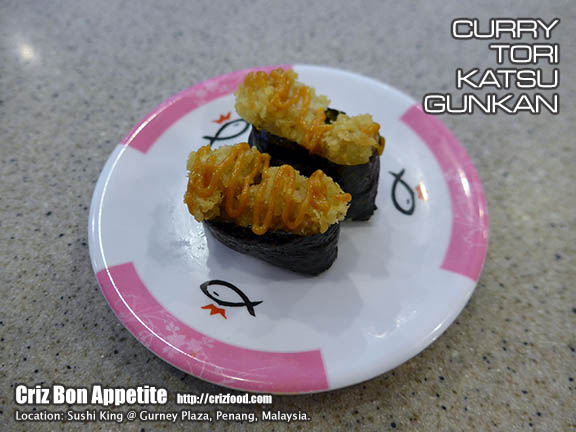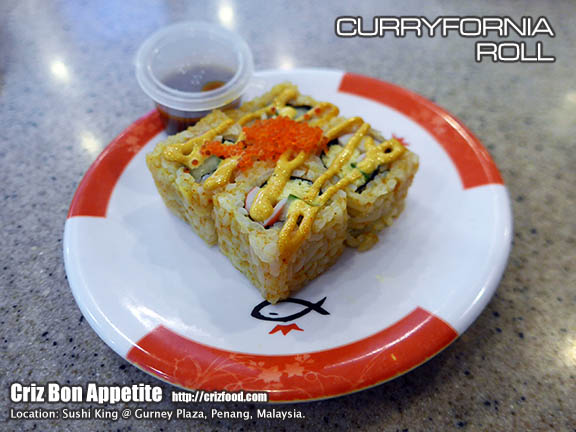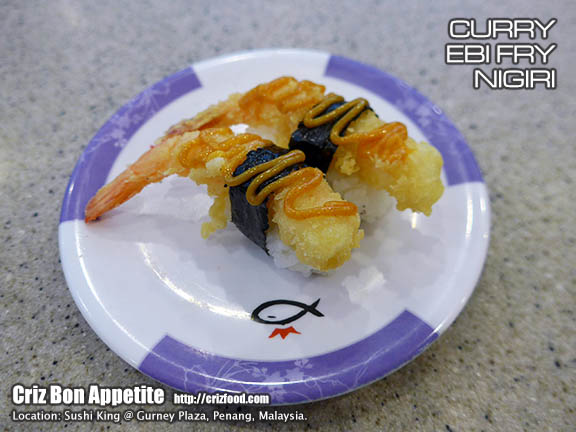 We were also introduced to two new desserts in Sushi King, which were the Matcha Ice Cream Doughnut (RM4.90++) and Vanilla Ice Cream Doughnut (RM4.90++). Both were simply refreshing after a hefty meal of curried meals.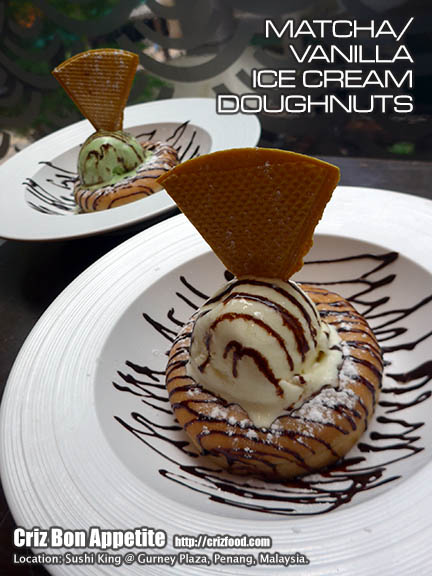 MOTHERS' DAY GIVEAWAY!
Since Mothers' Day would be here on 14 May 2017, why not celebrate this eventful day with your loving mother by trying to win yourself some Sushi King cash vouchers? The steps are rather simple as below. Good luck to all~ 🙂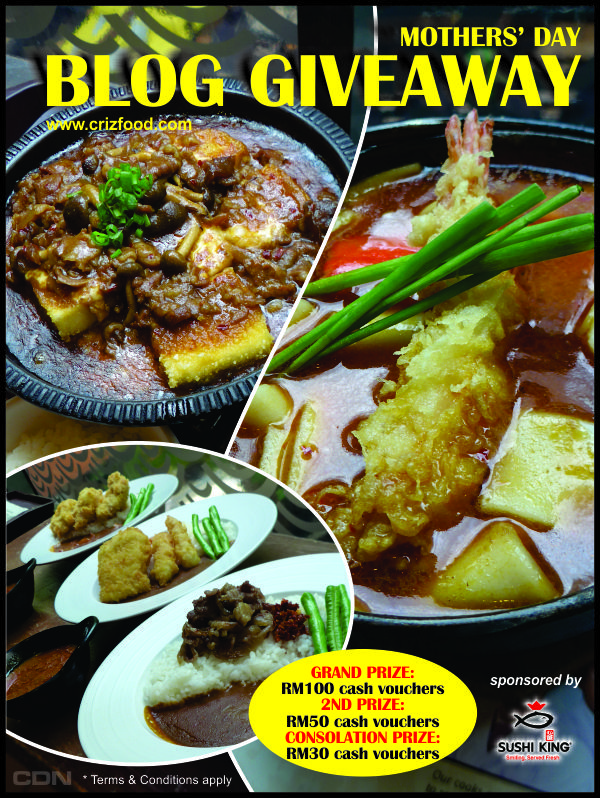 Step 1: LEAVE a short comment in this blog post. (Eg. Nice giveaway, Great place for family gathering, etc.)
Step 2: Go to SUSHI KING FACEBOOK CONTEST, LIKE, SHARE the post and TAG 3 friends. Please end with the hashtag #MySKCurry (Eg. Name 1, Name 2, Name 3 #MySKCurry)
Step 3: COMMENT on my FACEBOOK POST in not more than 20 words after the next sentence, "I want to win some Sushi King cash vouchers to celebrate Mothers' Day as my Mum …" and end the sentence with the hashtag #MySKCurry (Eg. I want to win some Sushi King cash vouchers to celebrate Mothers' Day as my Mum is the greatest in this world. #MySKCurry)
Terms & Conditions:
1. This giveaway is only valid for those residing in Malaysia only.
2. Contest period ends at 12.00pm, 22 April 2017
3. The participant will be disqualified if failed to comply to any of the abovementioned step
4. Each participant can only win ONE (1) prize.
5. Winners will be tagged on the Facebook giveaway post by 12.00pm, 23 April 2017. The most creative comments will win prizes as stated below.
6. The organizer's decision is final and no correspondence will be entertained
Prizes:
– Grand Prize: RM100 x 1
– 2nd Prize: RM50 x 1
– Consolation Prize: RM30 x 1
Overall, I'm so happy that finally Sushi King has finally introduced spicier dishes into their menu, though it's just for a short period of time. I'm sure Malaysians, who are used to various spicy dishes in their daily meals would be pleased with the many options available. The Kiryu Udon is not something that is common in this region and Sushi King made it possible for us to try it out. It was indeed a great experience for all of us.
The Sushi King @ Gurney Plaza is located at level 2 of the new wing. Just use the escalator up to level 2 and you can see the outlet on the right.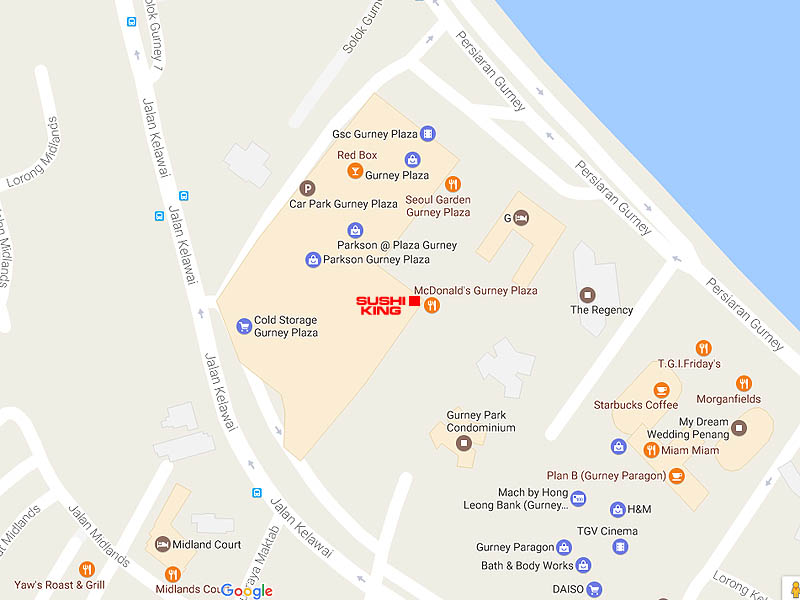 Name: Sushi King @ Gurney Plaza
Address: Lot No. Lot 170-02-58, Plaza Gurney, Persiaran Gurney, 10250 Georgetown, Penang, Malaysia.
Contact: +604-227 5285
Business Hours: 10.00am-10.00pm
GPS: 5.437096, 100.309867
RATING:
Ambience: 7/10 (1-4 cheap, 5-7 average, 8-10 classy)
Food Choices: 8/10 (1-4 limited, 5-7 average, 8-10 many choices)
Taste: 8/10 (1-4 tasteless, 5-7 average, 8-10 excellent)
Pricing: 7/10 (1-4 cheap, 5-7 average, 8-10 expensive)
Service: 9/10 (1-4 bad, 5-7 average, 8-10 excellent)
About Sushi King: Sushi Kin Sdn Bhd was established in 1995, introducing sushi on the kaiten (conveyor belt) to Malaysia through its well-known brand, Sushi King. This chain of restaurants serves quality sushi and other Japanese cuisine at affordable prices in a warm and friendly environment. What sets Sushi King apart is the personal touch of serving freshly made sushi on the kaiten for customers to pick up and enjoy. From a single outlet in Kuala Lumpur, Sushi King has expanded to 100 outlets and counting throughout the Klang Valley and even covering nearly every state across the nation, making it the largest Japanese kaiten concept chain of restaurants in Malaysia. Sushi Kin Sdn Bhd is a member of the Texchem Group of Companies, being one of over thirty-five subsidiaries under Texchem Resources Bhd (Texchem), a Malaysia-based multinational, listed on the main board of Bursa Malaysia. Texchem has four core business divisions – Restaurant Division, Industrial Division, Food Division and Polymer Engineering Division.