Many are not aware that you could celebrate your Chinese New Year this year without burning too much on your wallet with the promotions at De Wok & Pan Café @ One Pacific Hotel & Serviced Apartment during this festive season. The café is promoting the Semi-Buffet Lunch (2-4 February 2019 & 7-10 February 2019: 11.30am-2.30pm) at RM28.80nett per pax and Full Buffet Lunch (5&6 February 2019: 11.30am-2.30pm) at RM48.80nett per pax. For more information and reservations, please contact De Wok & Pan Café at +604- 229 3199 now. For the Full Buffet Lunch, any child aged 6 and below can dine for free with one paying adult. To secure your booking, a 50% deposit is required to be paid and early bird would get an additional 10% discount. As for the Semi-Buffet Lunch (regardless of the festive offer), each purchase would be entitled to a stamp and collect 8 stamps to claim a free Semi-Buffet Lunch within a 2-month period.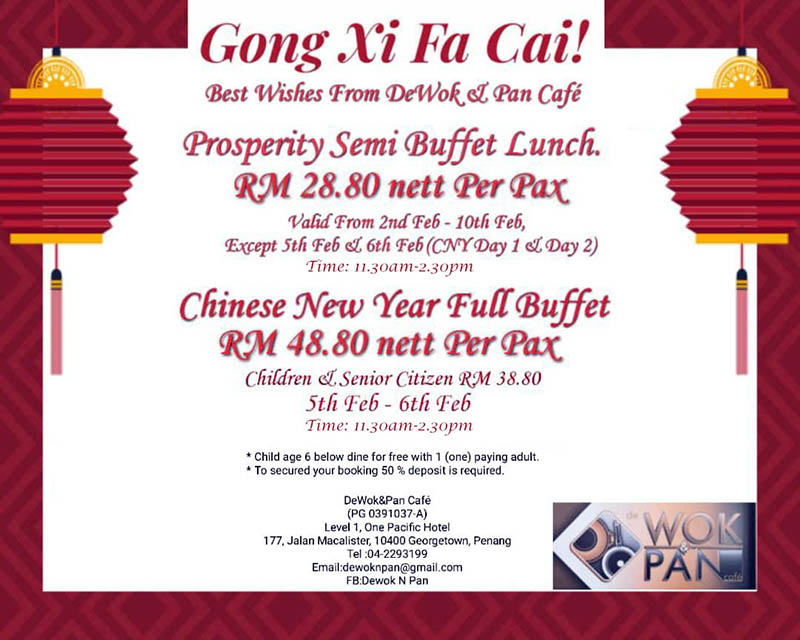 There would be 3 Main Course options available for your Semi-Buffet Lunch as stated in the poster below.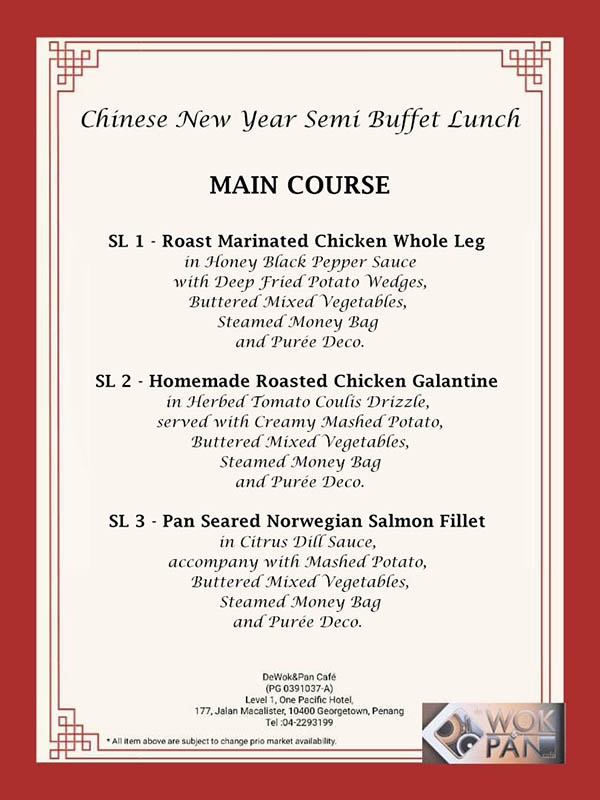 On top of the selection of your main course, you would also get to enjoy the buffet spreads of soup, salad bar, ice cream, cookies, beverages and more.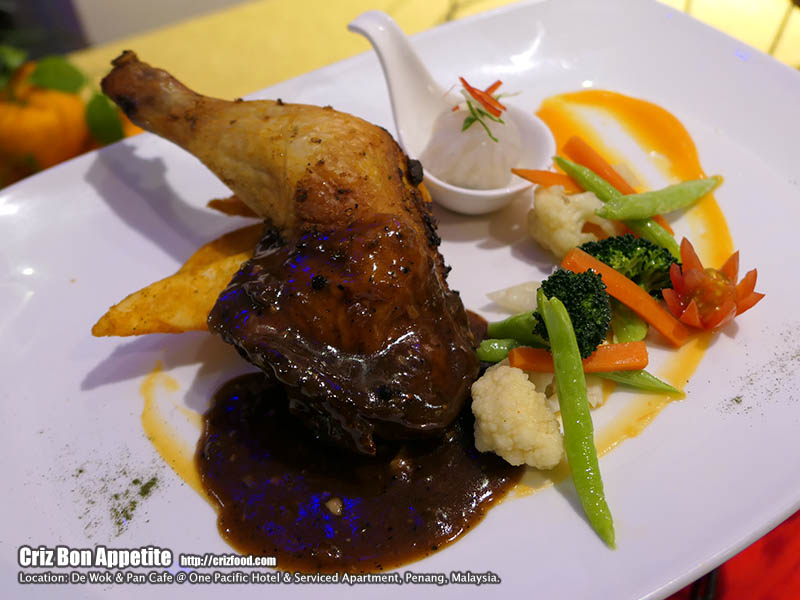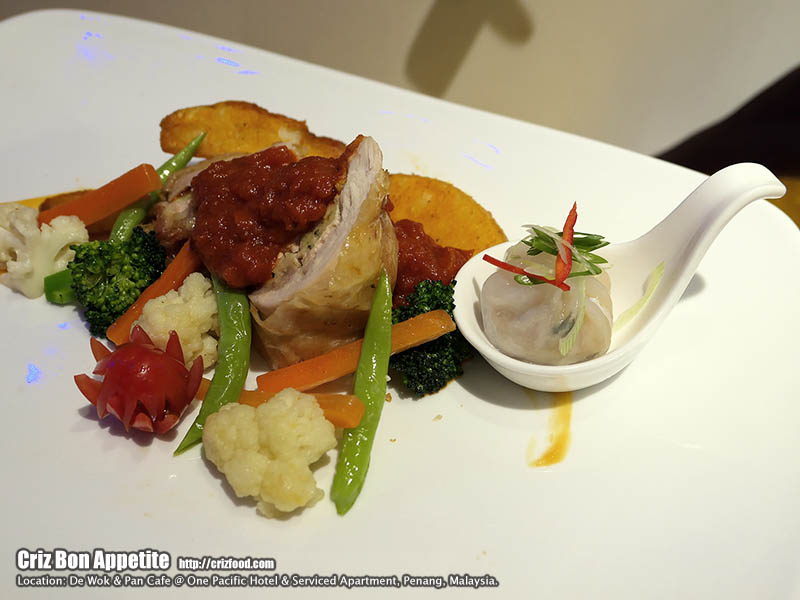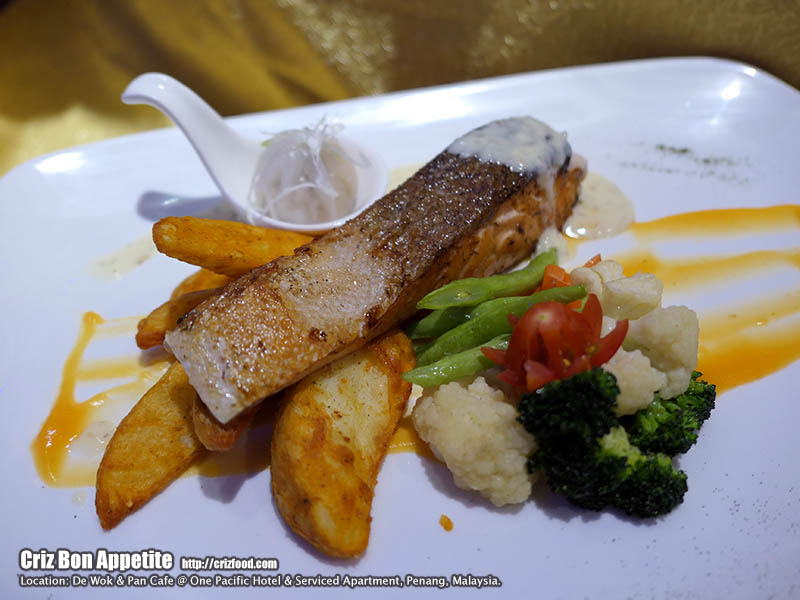 You can also check out the menu for the Full Buffet Lunch below.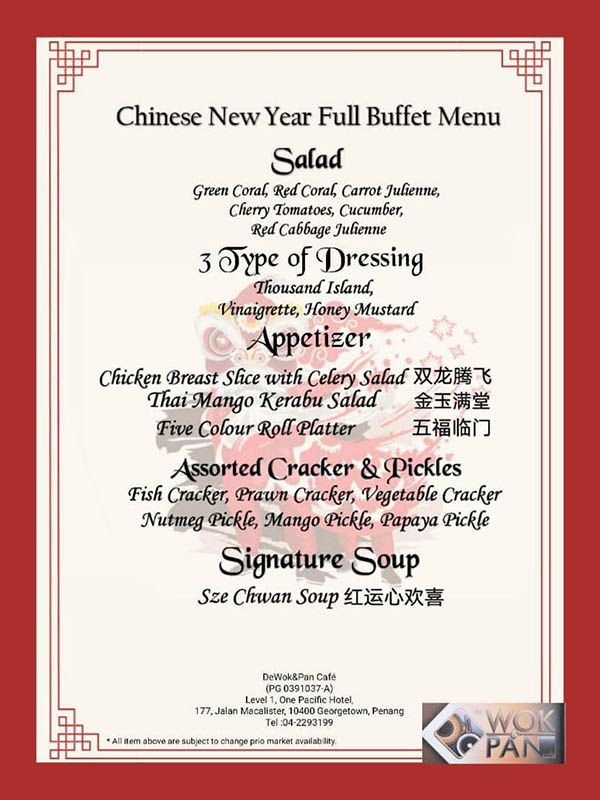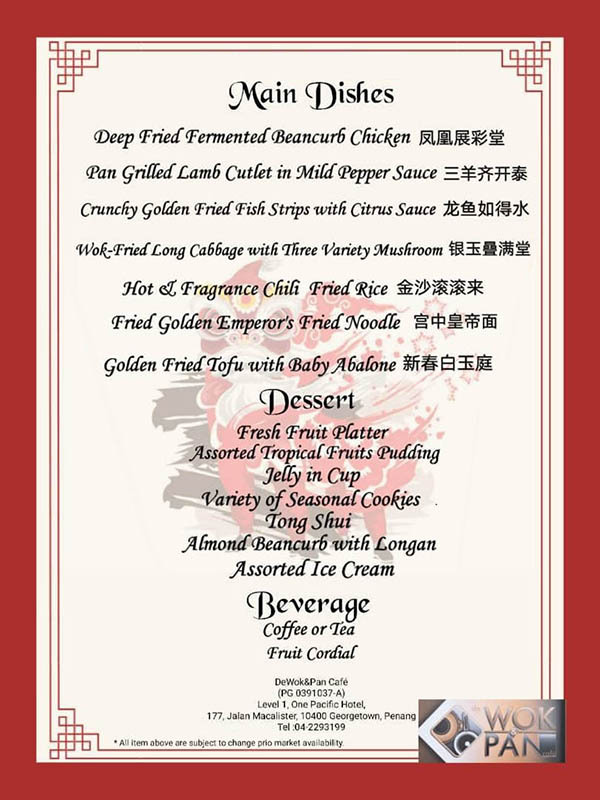 Here are some of the highlights for the full buffet lunch which inclusive of Thai Mango Kerabu Salad, Five Color Roll Platter, Sze Chwan Soup 红运心欢喜, Deep Fried Fermented Bean Curd Chicken 凤凰展彩堂, Pan Grilled Lamb Cutlet in Mild Pepper Sauce 三羊齐开泰, Crunchy Golden Fried Fish Strips with Citrus Sauce 龙鱼如得水, Wok-Fried Long Cabbage with Three Variety Mushroom 银玉疉满堂, Hot & Fragrance Chili Fried Rice 金沙滚滚来, Golden Fried Tofu with Baby Abalone 新春白玉庭, Fresh Fruit Platter, Jelly in Cup, Variety of Seasonal Cookies, Tong Shui, Coffee, Tea or Fruit Cordial.
The De Wok & Pan Café is located on the left within the premises of the One Pacific Hotel & Serviced Apartment along Jalan Macalister, Penang, and it's directly opposite the new wing of Loh Guan Lye Specialists' Centre, Penang. There are ample parking spaces at the front and the back of the building. Take a lift to the first floor and you would see the café cum restaurant there.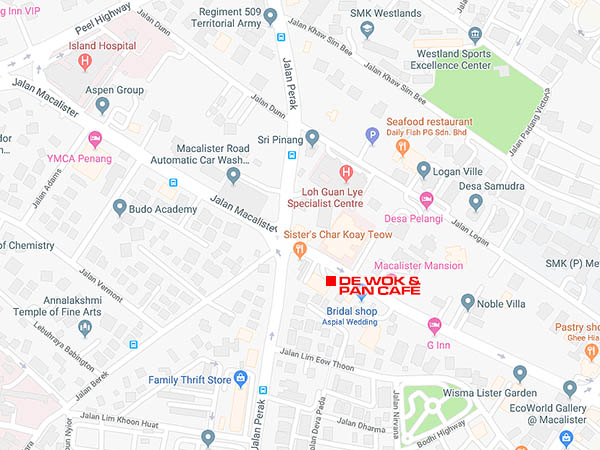 Name: DE WOK & PAN CAFE @ ONE PACIFIC HOTEL & SERVICED APARTMENT
Address: 177 Jalan Macalister, 10400 Georgetown, Penang, Malaysia.
Contact: 604-612 1128
Business Hours: 7.30am-5.00pm
GPS: 5.419227, 100.317976
RATING:
Ambience: 8/10 (1-4 cheap, 5-7 average, 8-10 classy)
Food Choices: 7/10 (1-4 limited, 5-7 average, 8-10 many choices)
Taste: 7/10 (1-4 tasteless, 5-7 average, 8-10 excellent)
Pricing: 7/10 (1-4 cheap, 5-7 average, 8-10 expensive)
Service: 8/10 (1-4 bad, 5-7 average, 8-10 excellent)