Sarkies @ E&O Hotel (Eastern & Oriental Hotel) has the reputation of pampering its diners with choices for their buffet spread and their "Buka Puasa Buffet" promotion effective 18 June 2015 until 16 July 2015 from 7.00pm until 10.30pm daily would be even more attractive. Priced at RM128.30nett (adult) and RM55.95nett (child from 6-12 years old/child below 6 years old dine for free), diners would get to savor the best of both international and local cuisines.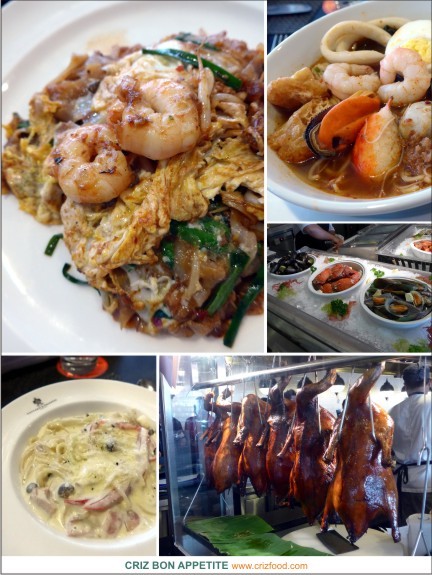 Of course, their signature dishes would always be there such as Roasted Duck, Sushi & Sashimi, Grilled Meat & Seafood Counter, Cold Seafood Counter, Pasta Counter, Hokkien Mee, Char Koay Teow as well their wide selection of Cheese with their Fresh Bakes.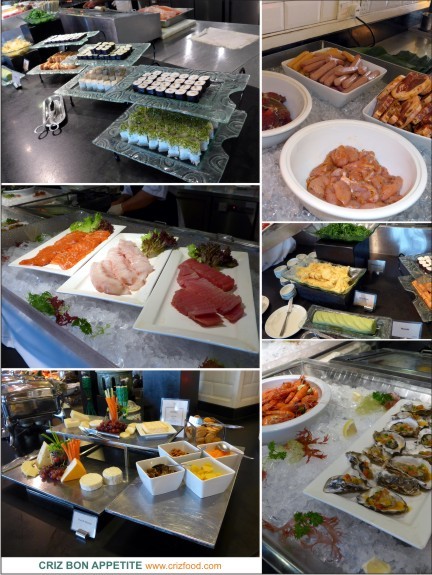 Other than the standard dishes as stated above, you would get to start off with some Appetizers and Salads from both Western and Malay cuisines, inclusive some Pickled Fruits, Crackers and Malay Salad Dressings. As for Soup, you will have an option of two soups.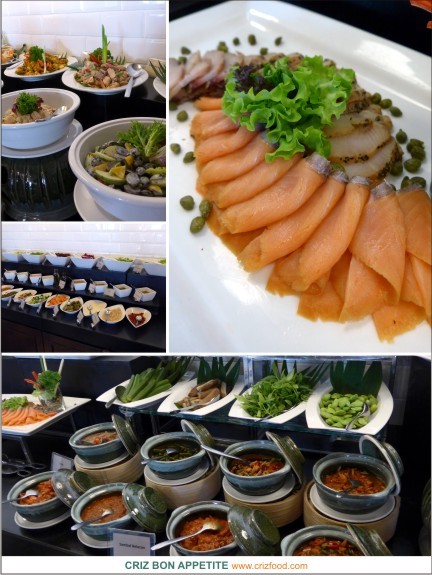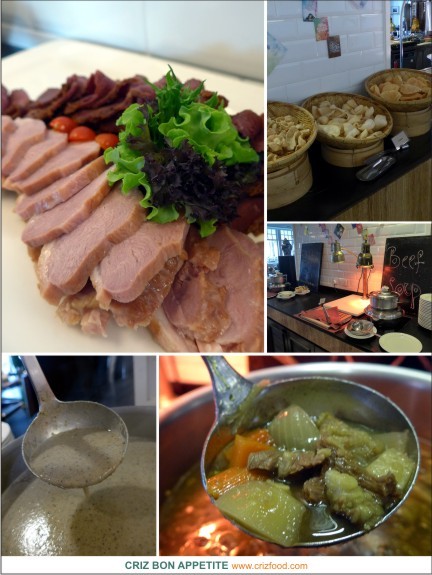 Of course there will be herbs and spices infused dish Daging Masak Mamak, Kurma Kambing, Ayam Percik Kuah Kacang, Udang Kering Bersantan and more served with a variety of rice options such as Nasi Putih, Nasi Tomato, Nasi Minyak and Nasi Briyani. You should also check out the stalls for more dishes such as Chicken Tikka, Lamb Rojan Josh, Aloo Gobi, Green Pea Pulao and more.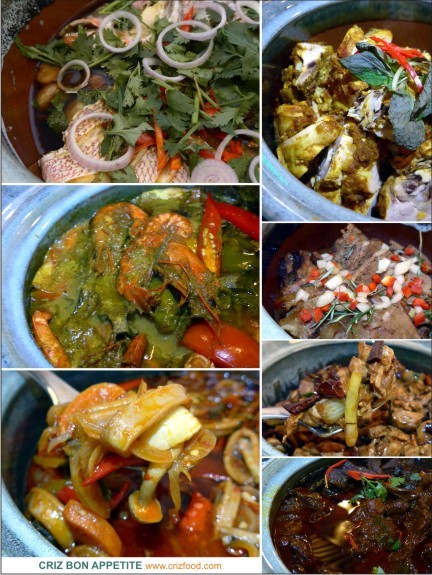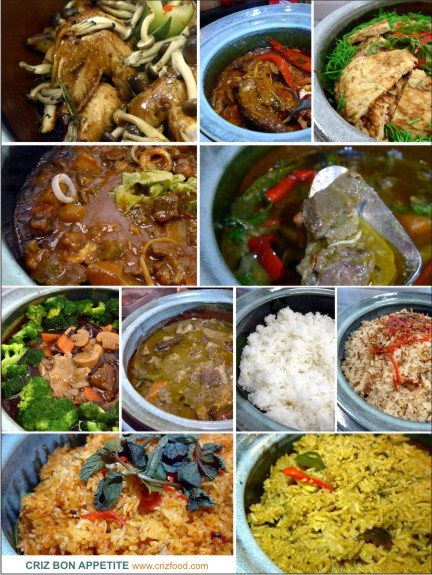 At the Al Fresco Area, you would expect to get local delicacies such as Rojak, Roti Canai, Satay and Teh Tarik with bonuses such as Roasted Whole Lamb (daily during Ramadan) and Gulai Kawah aka Big Wok Curry of the Day. We had aromatically and flavorfully prepared Fish Head Curry for that day.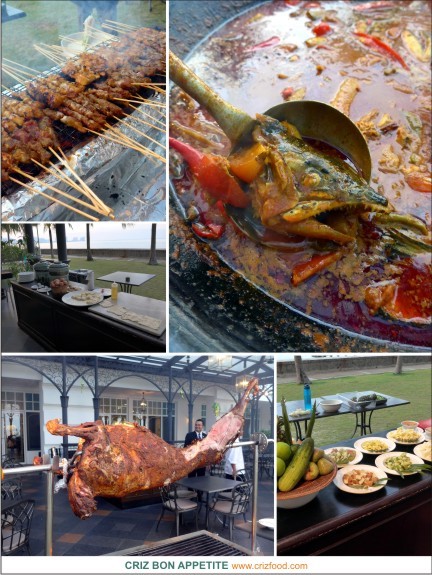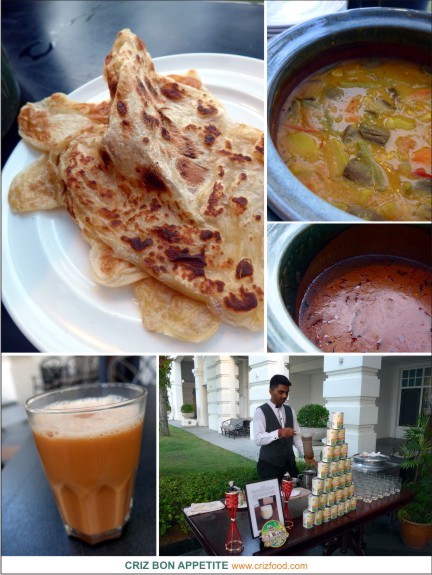 At the Dessert Section, you would also expect to see a mix and match of Western desserts and Assorted Malay Kuih, Assorted Fruit Cuts, Ice Kacang, Ice Cream, Coffee, Tea and more.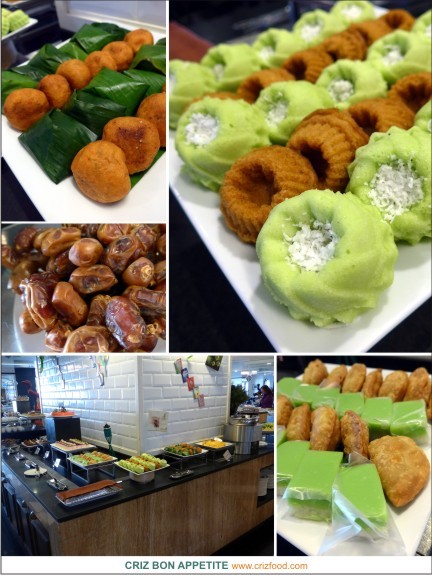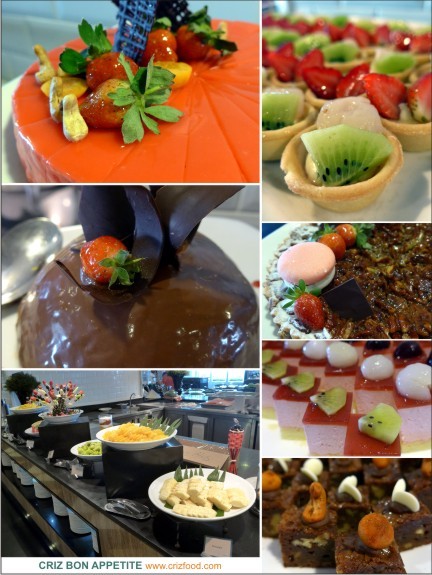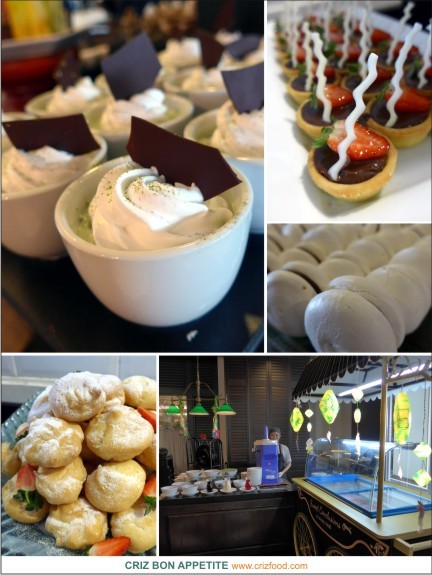 Overall, Sarkies @ E&O Hotel has a more mix and match of international and local cuisine. This year's options were aplenty to cater to every individual's personal taste bud. I would say this was one of the best spreads they had for Ramadan all these years.
Eastern & Oriental Hotel, Penang (next to Penang Bowl) is located along Lebuh Farquhar. If you are coming from Jalan Sultan Ahmad Shah towards Weld Quay, keep to your left immediately after passing by CitiBank. When you see the Penang Bowl building on your left (UMW Toyota opposite), please slow down. Turn left immediately after the Penang Bowl entrance. The E&O Hotel car park is situated just inside the Victory Annexe building. Parking charges would be a maximum of RM6 (weekdays: Monday-Thursday) and RM12 (weekends: Friday- Sunday)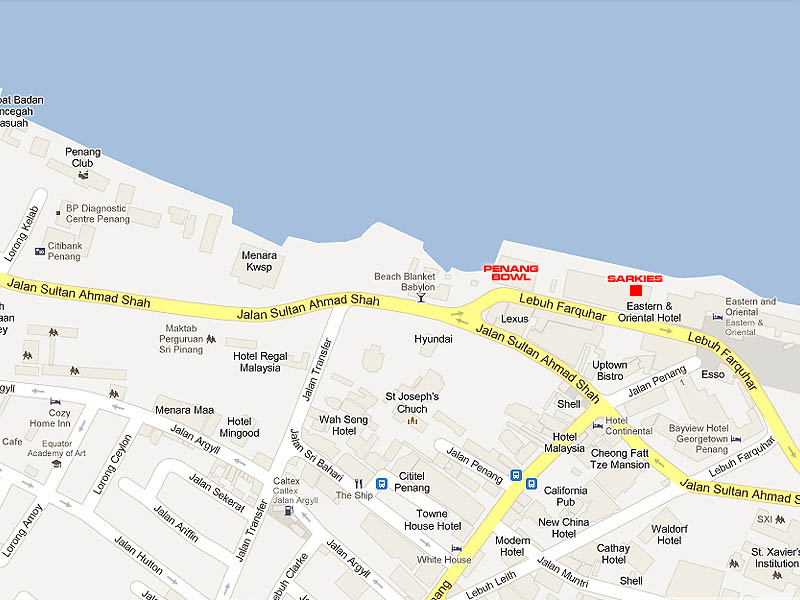 Name: SARKIES @ EASTERN & ORIENTAL HOTEL
Address: 10 Lebuh Farquhar, 10200 Penang, Malaysia.
Contact: 604-222 2000
GPS: 5.423624, 100.334988
RATING:
Ambience: 8.5/10 (1-4 cheap, 5-7 average, 8-10 classy)
Food Choices: 8.5/10 (1-4 limited, 5-7 average, 8-10 many choices)
Taste: 8.5/10 (1-4 tasteless, 5-7 average, 8-10 excellent)
Pricing: 8/10 (1-4 cheap, 5-7 average, 8-10 expensive)
Service: 8/10 (1-4 bad, 5-7 average, 8-10 excellent)