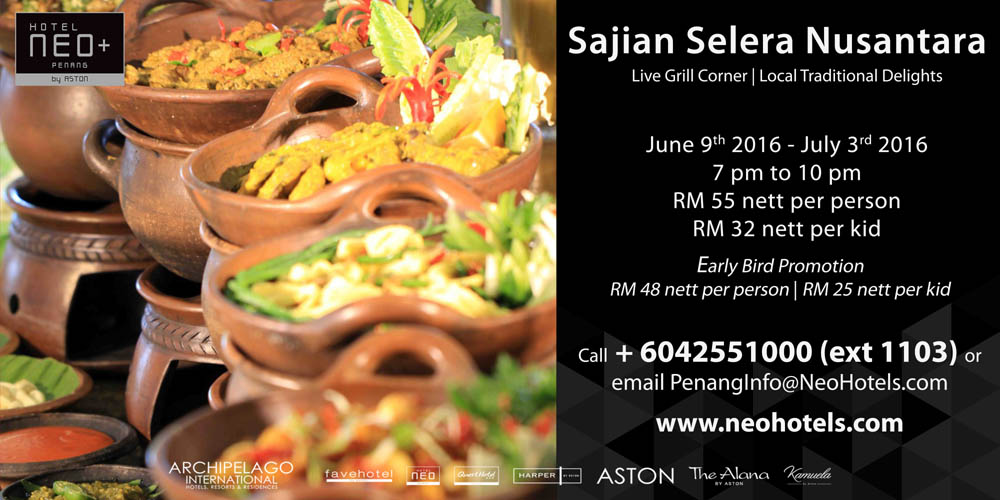 The Lemongrass Restaurant @ Hotel Neo+ Penang by Aston is currently having its Sajian Selera Nusantara Ramadan Buffet Dinner from 9 June 2016 until 3 July 2016 during the holy month. The promotion would be priced at RM55nett (adult) and RM32nett (child) from 7.00pm until 10.00pm. Diners would get to savor the many types of kampung-style cuisine with a twist of Indonesian cuisine. The highlight of the buffet dinner would be Chef Faizal's well marinated roasted whole lamb.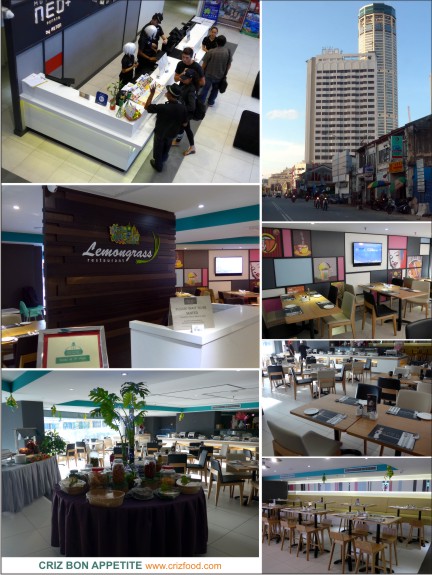 The menus would be on daily rotation basis starting from the Salads and Appetizers Section with items such as Ulam-Ulam Melayu (Tomato,Timun, Petai, Ulam Raja, Daun Selom, Pucuk Paku, Kacang Botol, Terung, Bendi), Kerabu Pucuk Paku, Kerabu Manga Ala Thai, Acar Rampai, Telur Masin, Ikan Masin, Bergedil Ubi, Potato Salad, Sambal Belacan, Sambal Tempoyak, Sambal Budu, Cincaluk,Sambal Mangga, Sambal Kicap, Air Asam, Sambal Bawang. Chips, Pickles and Nuts were also available such as Keropok Ikan, Keropok Udang, Papadam, Keropok Sayur, Jeruk Mangga, Jeruk Papaya, Jeruk Kelubi, Asam Boi, Kerepek Ubi,Kerepek Pisang,Tempeyek Kacang,Kuih Siput,Maruku,Kacang Hijau Bersalut Tepung, Acar Limau and Jelatah.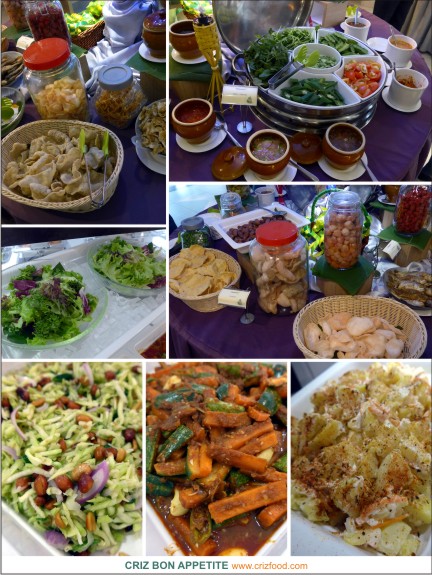 As for Soup, they served Indonesia Soto Ayam with Condiments which was a unique combination with a tad of spiciness compared to the ones I've tried or even cooked before. The soup had some lemongrass and chili peppers added in which was notably quite Indonesian style.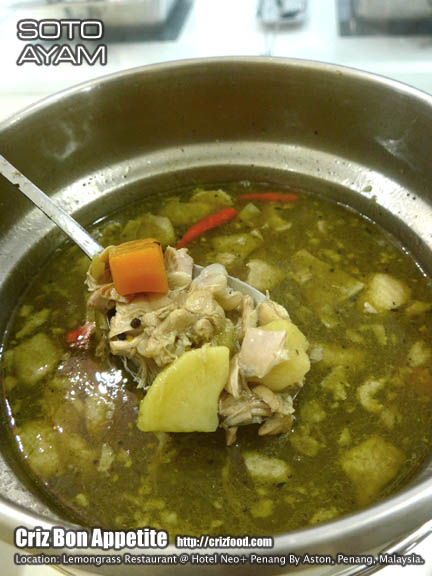 As for the Main Dishes, we tried out their Nasi Putih, Nasi Goreng Thai, Mee Mamak, Nasi Arab, Gulai Ayam Ubi Kentang, Sotong Masak Kicap, Mutton Varuval, Udang Masak Lemak, Tofu In Egg Sauce, Sayur Goreng Istimewa, Opor Ayam and Sambal Goreng Kentang. Bubur Lambuk with Condiments was also served daily.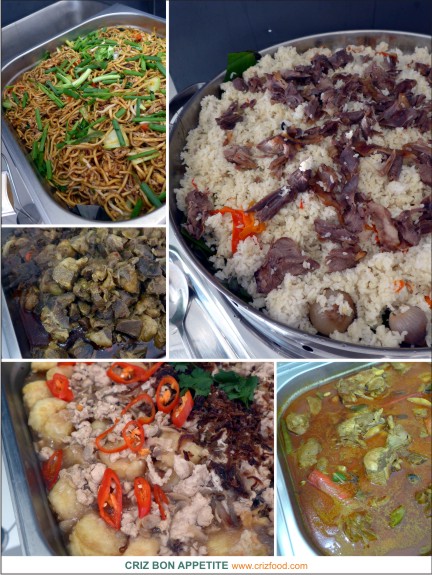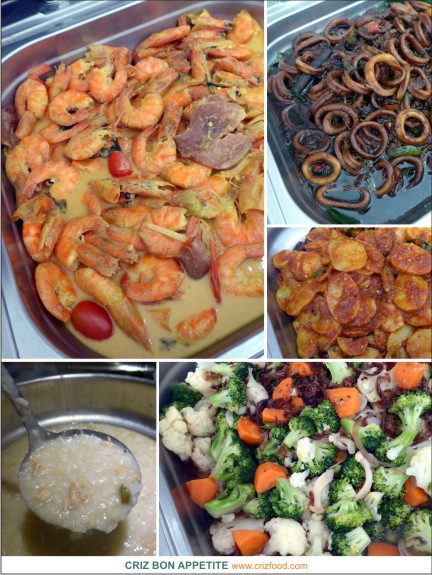 At the Action Counter, we had many kinds of grilled items such as Ikan Bakar (Pari, Kembung, Talapia, & Sardine Cicah Bersama Air Asam), Chicken and Beef Satay with Condiments, Otak-Otak Ala Johor plus Penang Laksa with Condiments.
On the other hand, the Carvery Station had Roasted Whole Lamb, served with black pepper and mint sauce.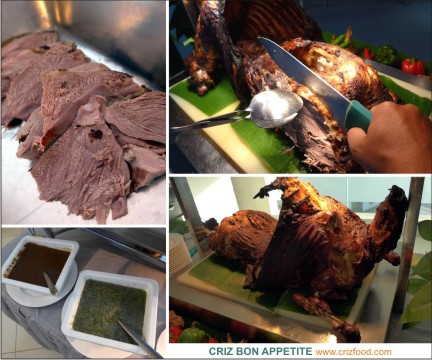 For Desserts & Fruits, you could always try out their ABC (Ais Batu Campur) and Cendol with shaved ice and assorted syrup plus condiments, Bubur Kacang Hijau, Bubur Cha Cha, Kuih Keria, Lepat Ubi, Kuih Seri Muka, Kuih Ketayap, Kuih Lapis, Crème Brulee, Black Forest Cake, White Lady Cake, Dates, Jelly & Puddings (Honeydew, Mango & Coconut), Pisang Goreng, Keledek Goreng, Ice Cream (at least 3 types) and Assorted Sliced Fruits.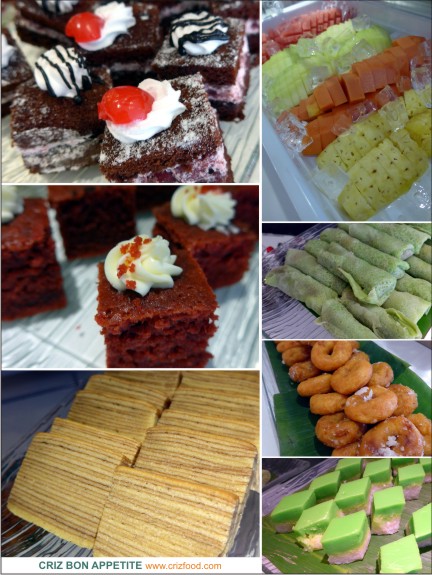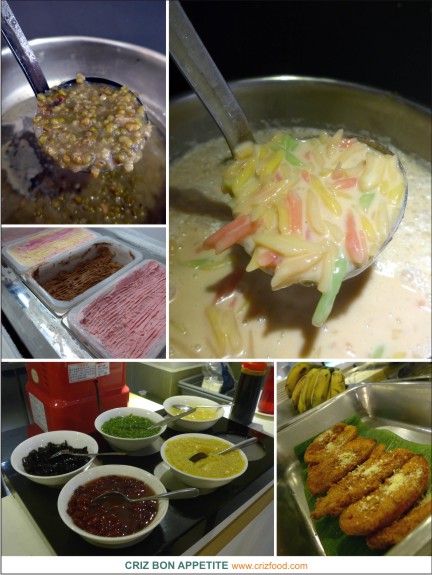 As for Beverages, they have Teh Tarik, Laici Asam Boi, Air Soya, Air Cincau, Air Chrysanthemum Tea and Coffee.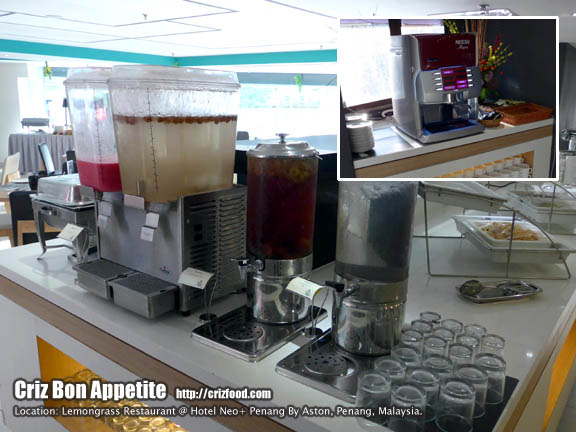 Here's the menu of what was served on that day.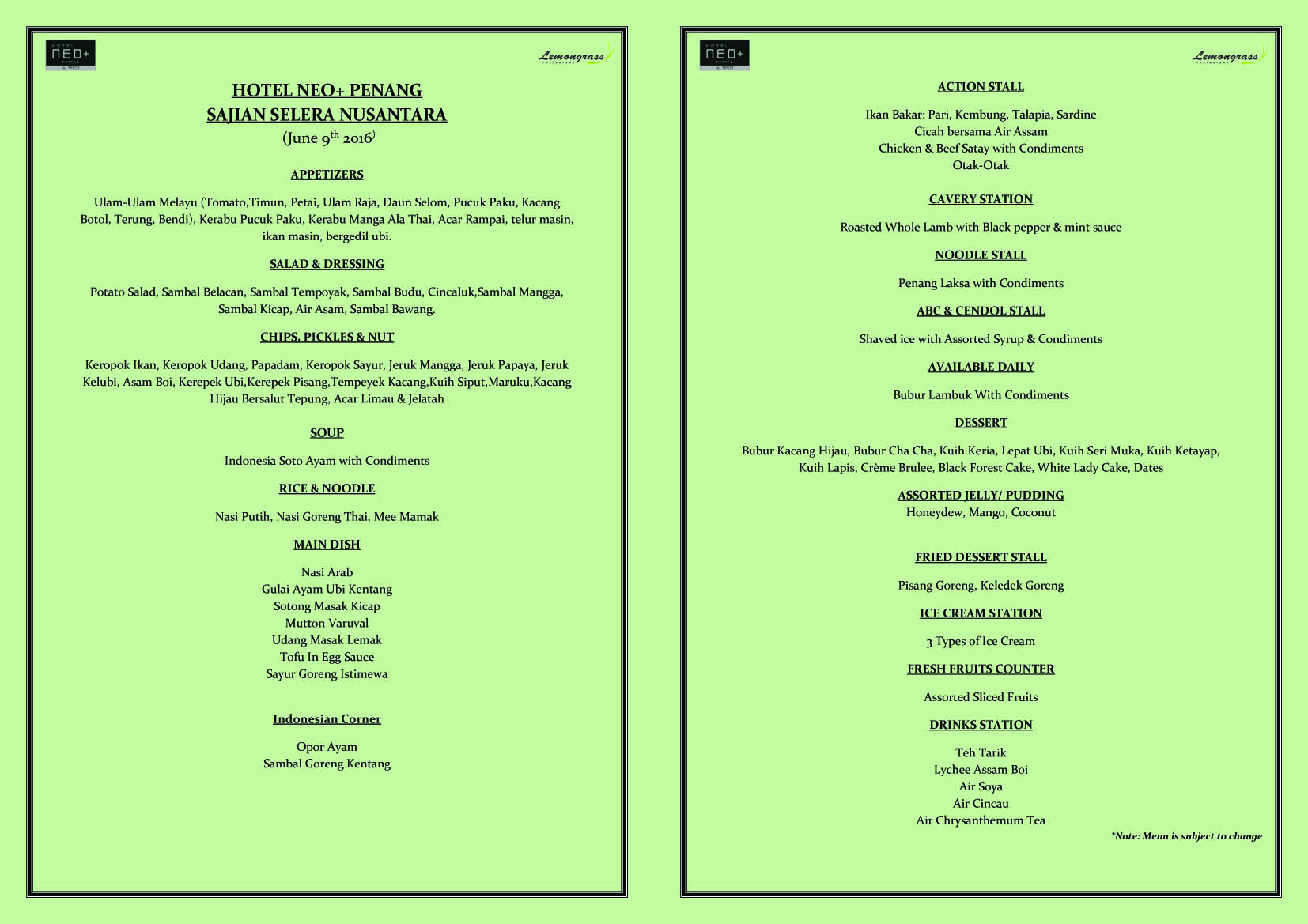 Overall, the dishes served here had a rather home cooked style with lovely traditional grills and condiments. Some of the dishes indeed had some different Indonesian flavors in them.
The Lemongrass Restaurant is located at Level 2 of the hotel. As you enter the hotel, walk towards the left side of the building and go a floor above and you can see the entrance to the restaurant.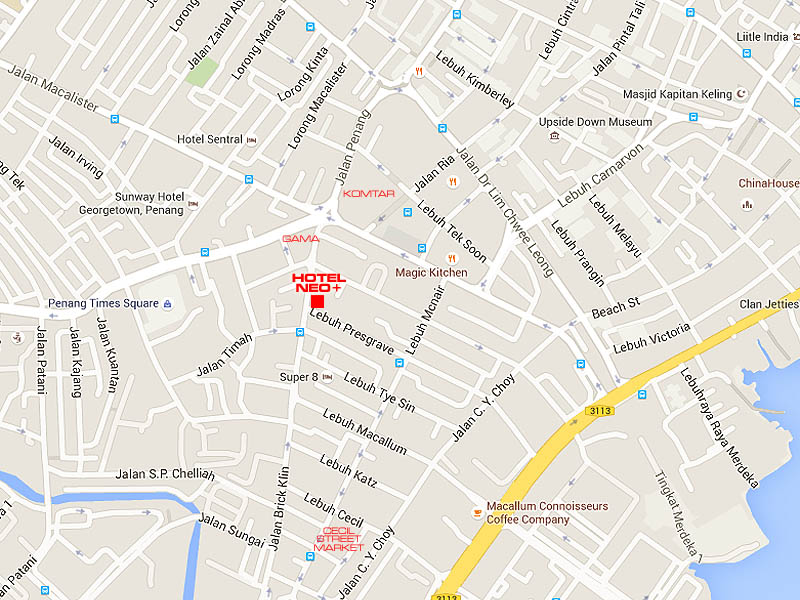 Name: LEMONGRASS RESTAURANT @ HOTEL NEO+ PENANG BY ASTON
Address: 68 Jalan Gurdwara, 10300 Penang, Malaysia.
Contact: 604-255 1000 (Ext. 1103)
Business Hours: 7.00pm-10.00pm
GPS: 5.479097, 100.254663
RATING:
Ambience: 7.5/10 (1-4 cheap, 5-7 average, 8-10 classy)
Food Choices: 7.5/10 (1-4 limited, 5-7 average, 8-10 many choices)
Taste: 7/10 (1-4 tasteless, 5-7 average, 8-10 excellent)
Pricing: 7/10 (1-4 cheap, 5-7 average, 8-10 expensive)
Service: 8/10 (1-4 bad, 5-7 average, 8-10 excellent)
About Hotel NEO

: Hotel NEO+ Penang features 196 guest rooms and suites decorated in a modern-contemporary style that befits the new trends in hotel design. With uncluttered open spaces, the atmosphere is at once stylish and relaxed, topped off with twenty-first century conveniences such as complimentary high-speed WiFi, LED TVs and home entertainment systems. The new NEO concept aims to open doors to a world of wellbeing and sensual satisfaction. Designed in a stylish and contemporary style befitting the latest trends in hotel design, NEO Hotels offer uncluttered open spaces for an atmosphere of relaxation and tranquility within these chic yet reasonably priced new-build hotels and resorts. The brand has been described as "hip and new," with aesthetics reminiscent of cutting-edge fashion designs. Customer Focus Groups have credited Archipelago International for "bringing sexy back", thus hailing NEO Hotels as a brand fit for savvy young travelers and Generation Y parents alike. Images of NEO Hotels can be found at www.neohotels.com
About Archipelago International

: Archipelago International is Indonesia's largest hotel management chain with a portfolio of over 110 hotels and 15,000 rooms. It also continues to have the fastest growing brands with over 100 properties in the pipeline across Indonesia, the Philippines, and Malaysia. Their 7 core brands include favehotel, NEO, Quest, Harper, Aston, Alana and Kamuela, ranging from ultra-luxurious villas to select-service, economy-class hotels to serviced apartment residences. You can view more at www.archipelagointernational.com