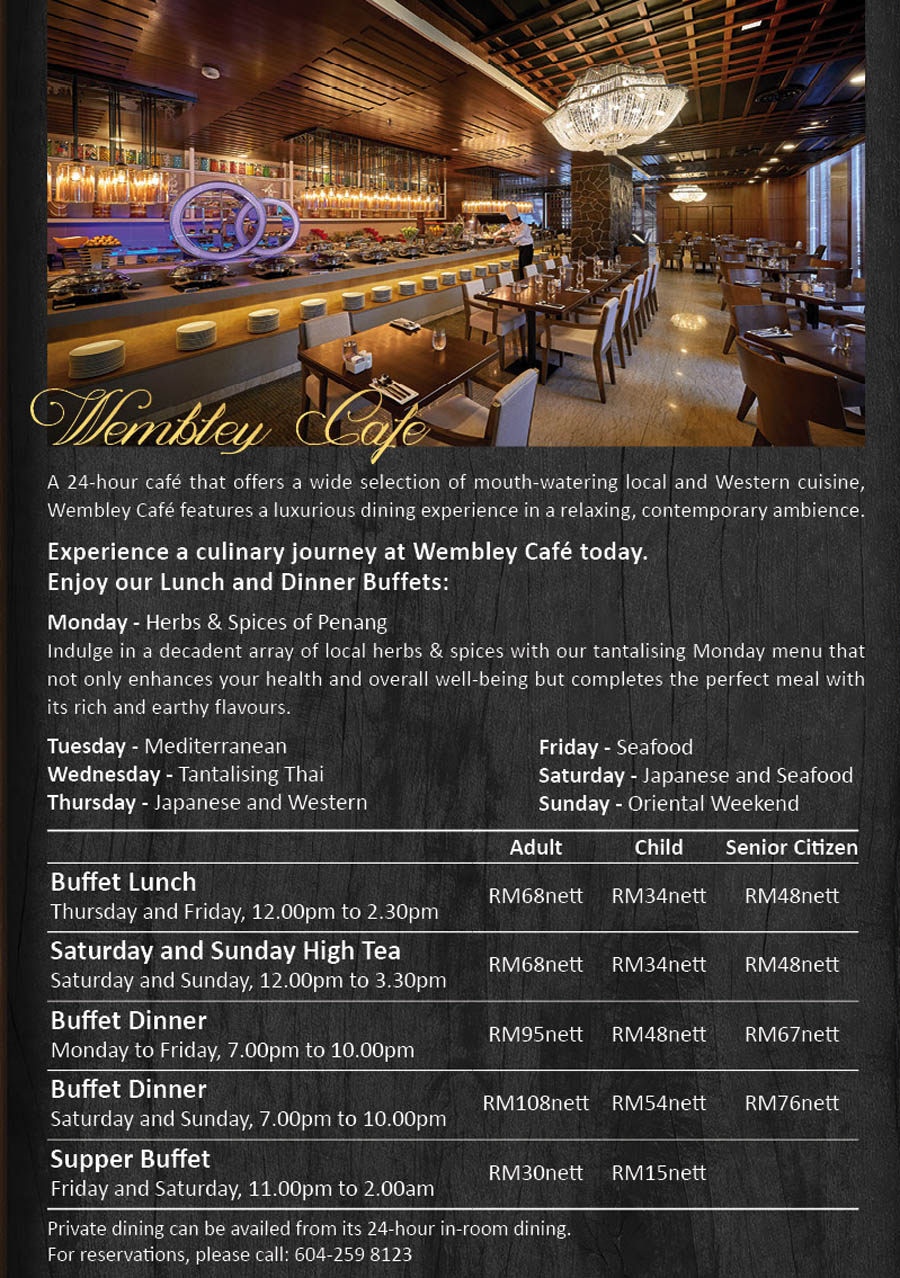 From breakfast, lunch, dinner until supper, Wembley Café at The Wembley Hotel Penang would surely impress any diner with their sumptuous buffet spreads. Wembley Cafe provides accessible and affordable high quality food and service to everyone. Recently, I tried out their Thursday Japanese & Western themed buffet and was blown away by the amount of Japanese inspired dishes rather than being served with just sushi and sashimi. The buffet which would be served from 7.00pm until 10.00pm is priced at RM95nett (adult), RM48nett (child) and RM67nett (senior citizen).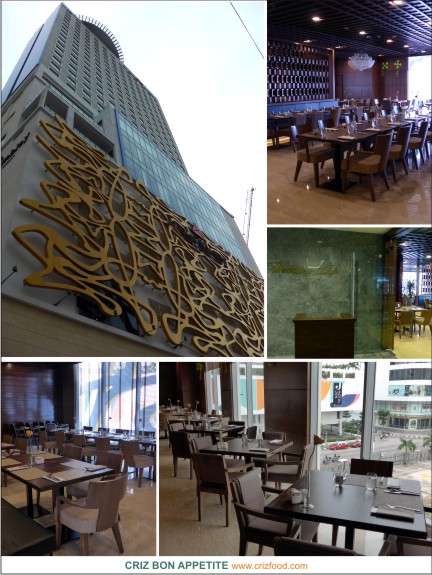 Let's take a look at the buffet spreads. From the Salad & Appetizer Sections, you would find the "Make Your Own Salad" with a selection of greens such as Beet Root, Carrot, Cherry Tomato, Capsicum, Zucchini, Cucumber, Corn Kernel and Mix Leaves accompanied by Dressings & Condiments (Thousand Island, Lemon Herb Vinaigrette, Italian dressing, Caesar Dressing, Turkey strips, Grated Parmesan, Olives, Crouton, Pumpkin Seed, Sunflower Seeds & Fruit Pickles), Japanese Potato Salad (Potato, Carrot, Red Onion, Mayonnaise, Mustard, Boiled Egg & Spring Onion), Crabstick Salad (Japanese Cucumber, Salt, Kani & Mayonnaise), Chuka Idako, Chuka Kurage, Vegetable Anti Pasto (Roasted Abalone Mushrooms, Roasted Bell Peppers, Roasted Zucchini, Olives & Artichoke) and Penang Rojak (Young Mango, Jicama, Cucumber, Dough Stick, Rose Apple, Guava, Pineapple, Bean Curd, Pounded Peanut & Rojak Sauce)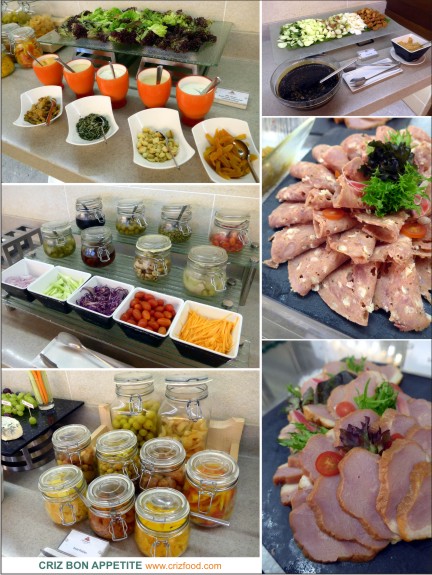 Their Seafood on Ice has always been the crowds' favorite as they do serve Snow Crab Leg, Half shell oyster, Mussel, Scallop, Flower Crab & Tiger Prawn (with Tabasco, Lemon, Spicy Cocktail Sauce, Chili & Lime Dressings)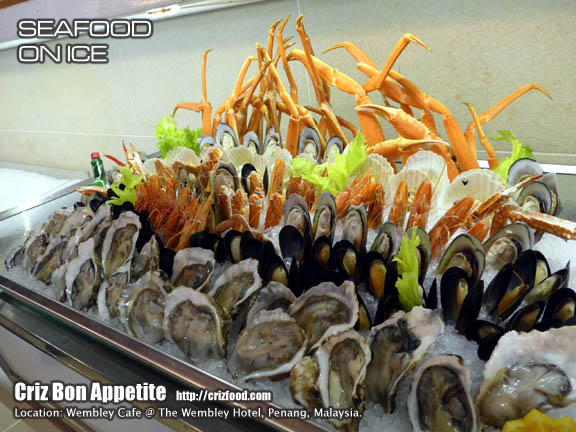 The Sushi & Sashimi Section would include Tuna, Butter Fish, Salmon Sashimi, Nigiri and Rolled Sushi (served with Kikkoman, Wasabi & Pickled Ginger)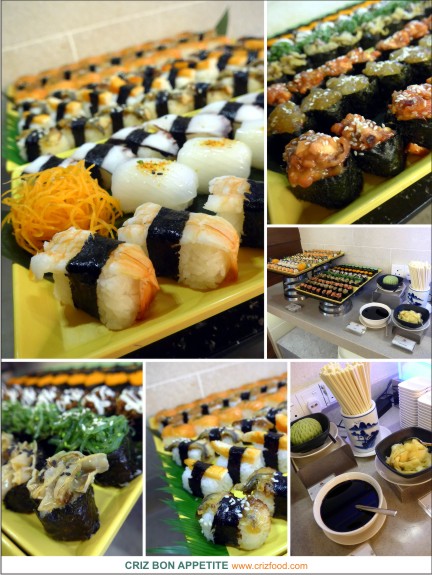 For Cheese, Soups and Bread, you would expect to find some International Cheese (with Crackers, Dried Fruits, Grapes & Honey), Kimchi Soup with Chicken, Miso Soup with Salmon Head & Belly plus Assortment of Rolls, Loaf Bread with Butter. There was also the Bubur Lambuk for the Ramadhan period.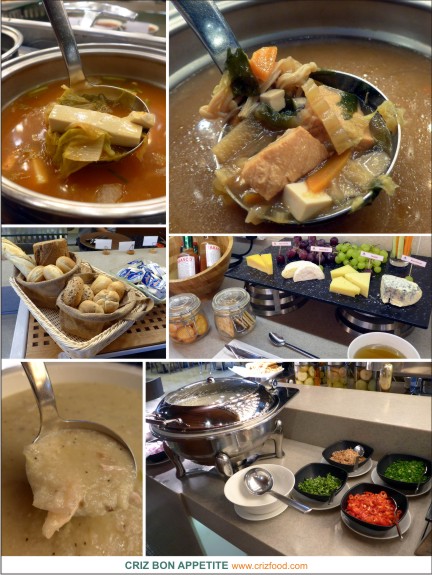 For Main Course, you would get a mix and match of Japanese and Western cuisine such as Yaki Udon with Seafood, Stir Fried Miso Butter Prawns, Mixed Vegetables (Yasai Itame), Roasted Tenderloin with Mustard & Peppercorn, Miso Honey Lamb Ribs, Chicken Teriyaki, Hasselback Potatoes, Baked Mussels with Ebiko Chili Mayo, Stuffed and BBQ Squid, BBQ Saba Mackerel, Barbecue Chicken with Italian Herbs, Garlic & Chili Flakes, Silver Anchovies XO fried Rice and Steamed Rice.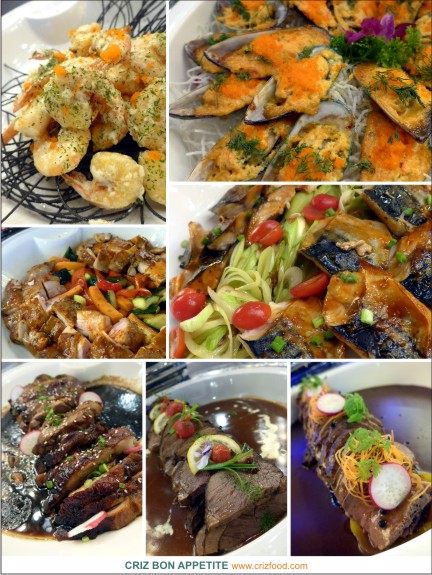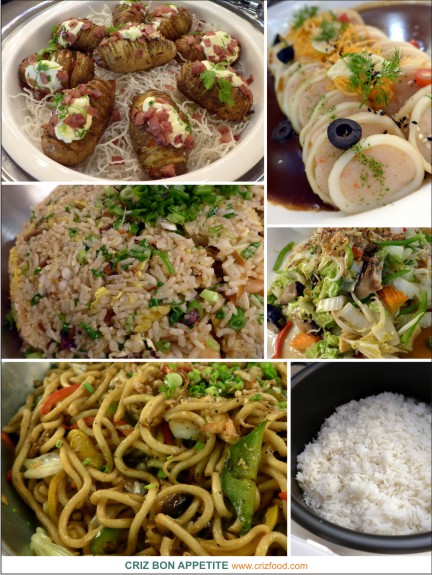 At the BBQ, Tempura and Steamer Sections, you would find delicious items such as Chinese BBQ (Roasted Chicken, Roast Duck & Chicken Char Siew, served with Chicken Rice and Condiments, various ad-hoc prepared Tempuras (with Grated Radish, Ginger & Tempura Sauce) plus Chawan Mushi.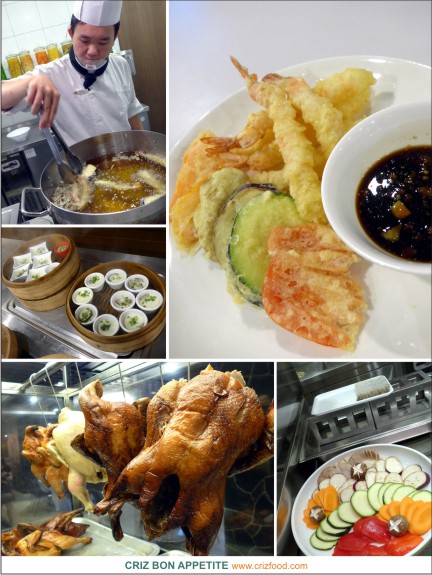 The Asian Tapas Section would consist of Chicken Satay with Condiments and Peanut Sauce, Grilled Sausage with Chili Mayo, Sesame Balls, Corn on Cob, Japanese Okonomiyaki and Korean Pancake (with shoyu, vinegar, onion, garlic & green chili).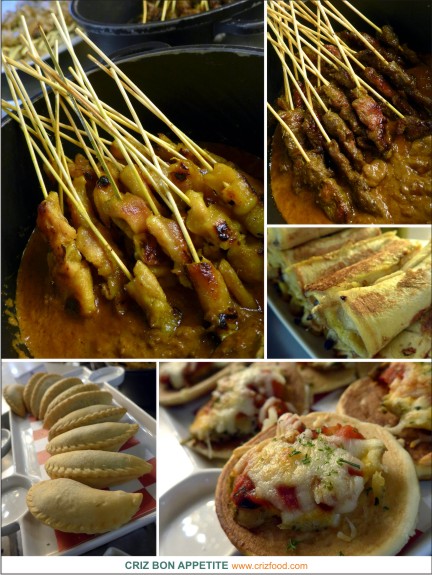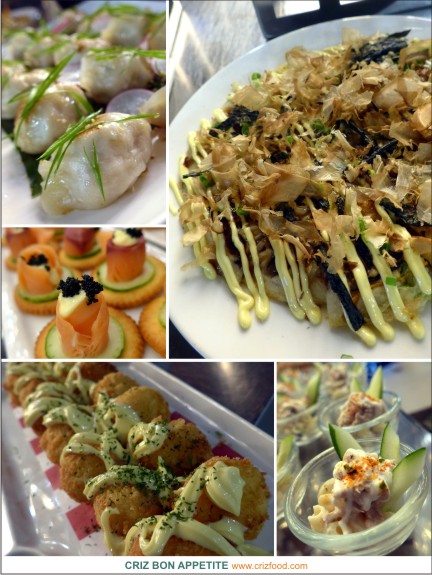 For Fresh Fruits and Desserts, you would get items such as Assorted Fruit Platters, Cakes, French Pastries, Jellies, Tart, Kuih, Omochi, Ice Kacang (Red Beans, Herbed Jelly, Cendol, Cream Corn, Red Jelly & Pickled Nutmeg), Ice Cream (Chocolate, Vanilla, Strawberry, Green Tea and Yam with Mango Sauce, Strawberry Sauce, Vanilla Sauce, Chocolate Sauce and Condiments), Chocolate Fondue (Marshmallow, Cookies & Dried Fruits) and Freshly Brewed Coffee & Tea.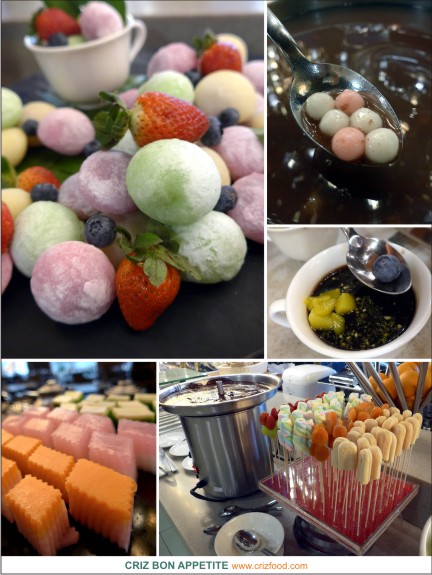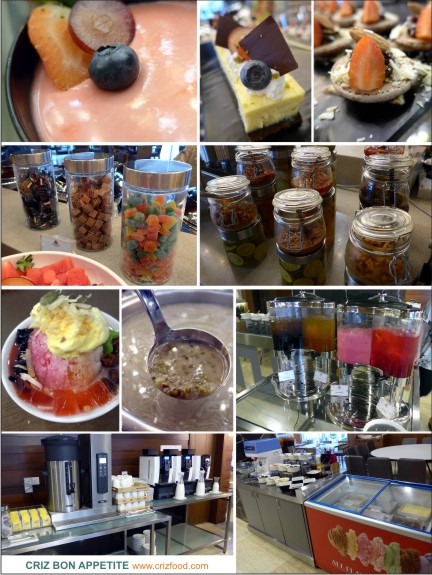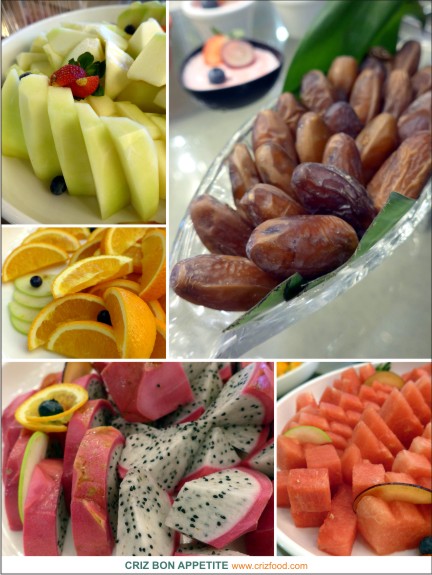 Overall, I like the buffet spreads here as the dishes are of quality and freshness. The differences compared to many other hotels are that most of the dishes served here are in smaller portions and would be replenished freshly from the kitchen. Moreover, the different themes available daily would ensure that diners would get the best dining experiences.
Let's have a look at the dining promotions for the hotel from July to October 2016 as below. Do click on the photo for a clearer view.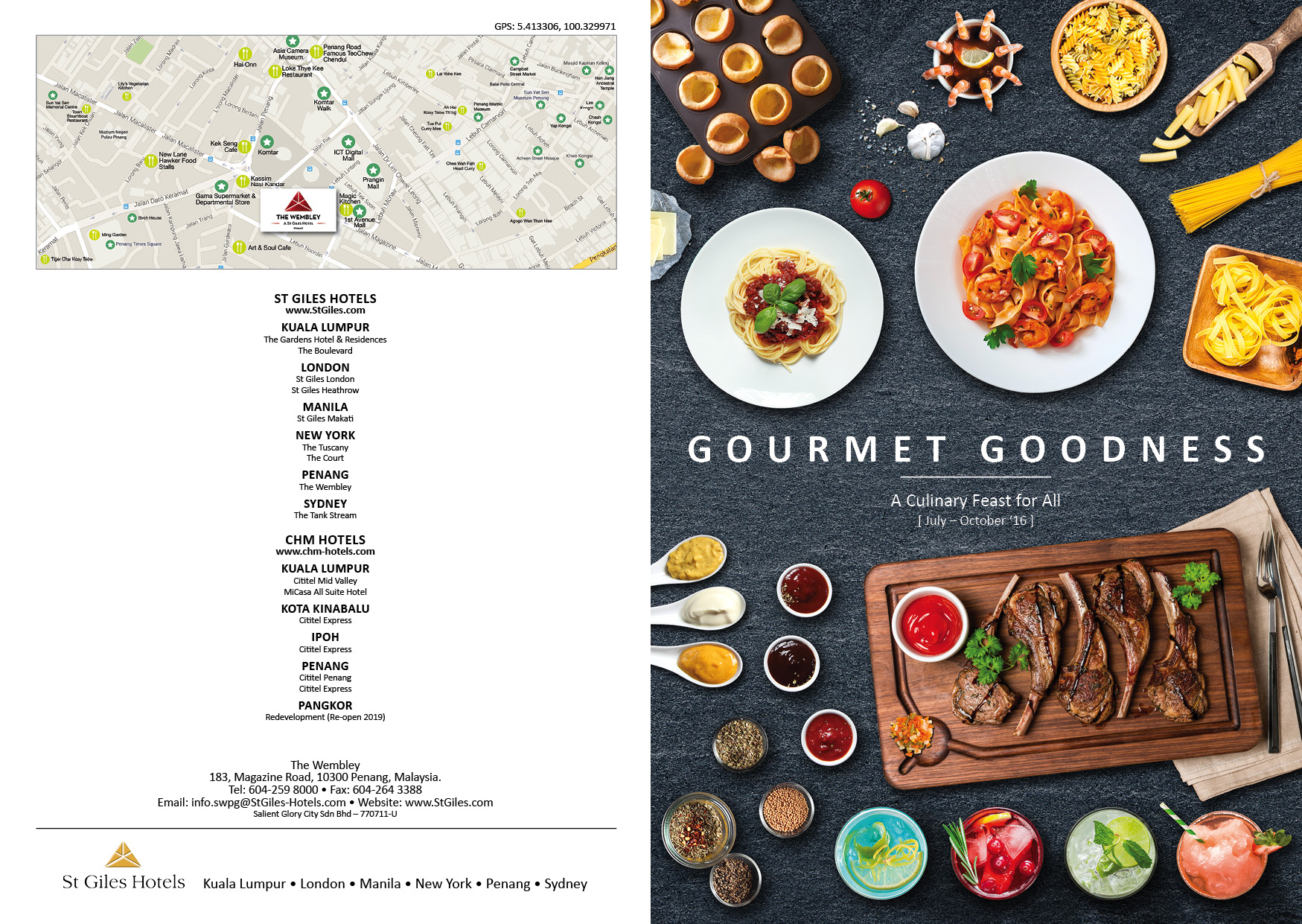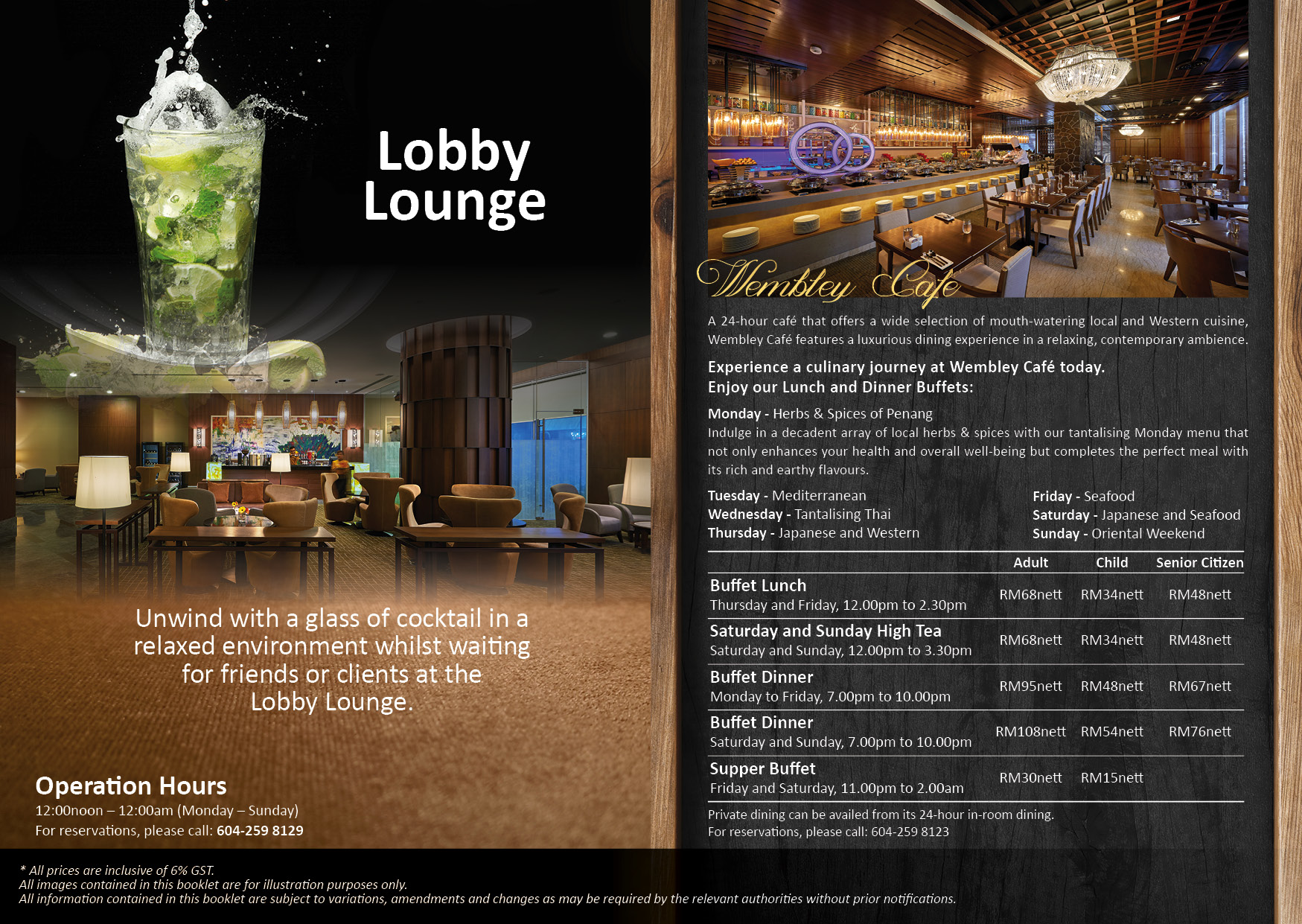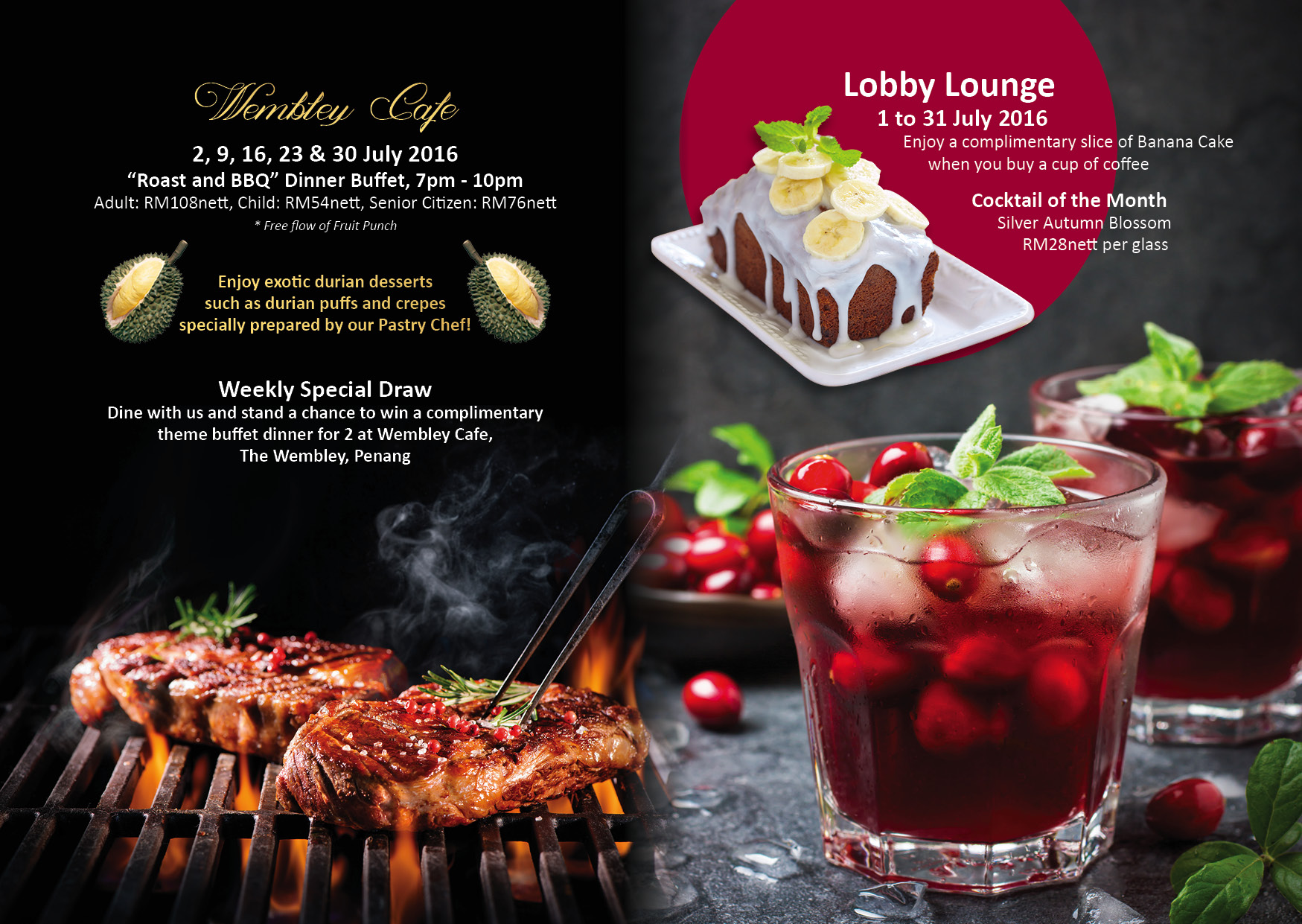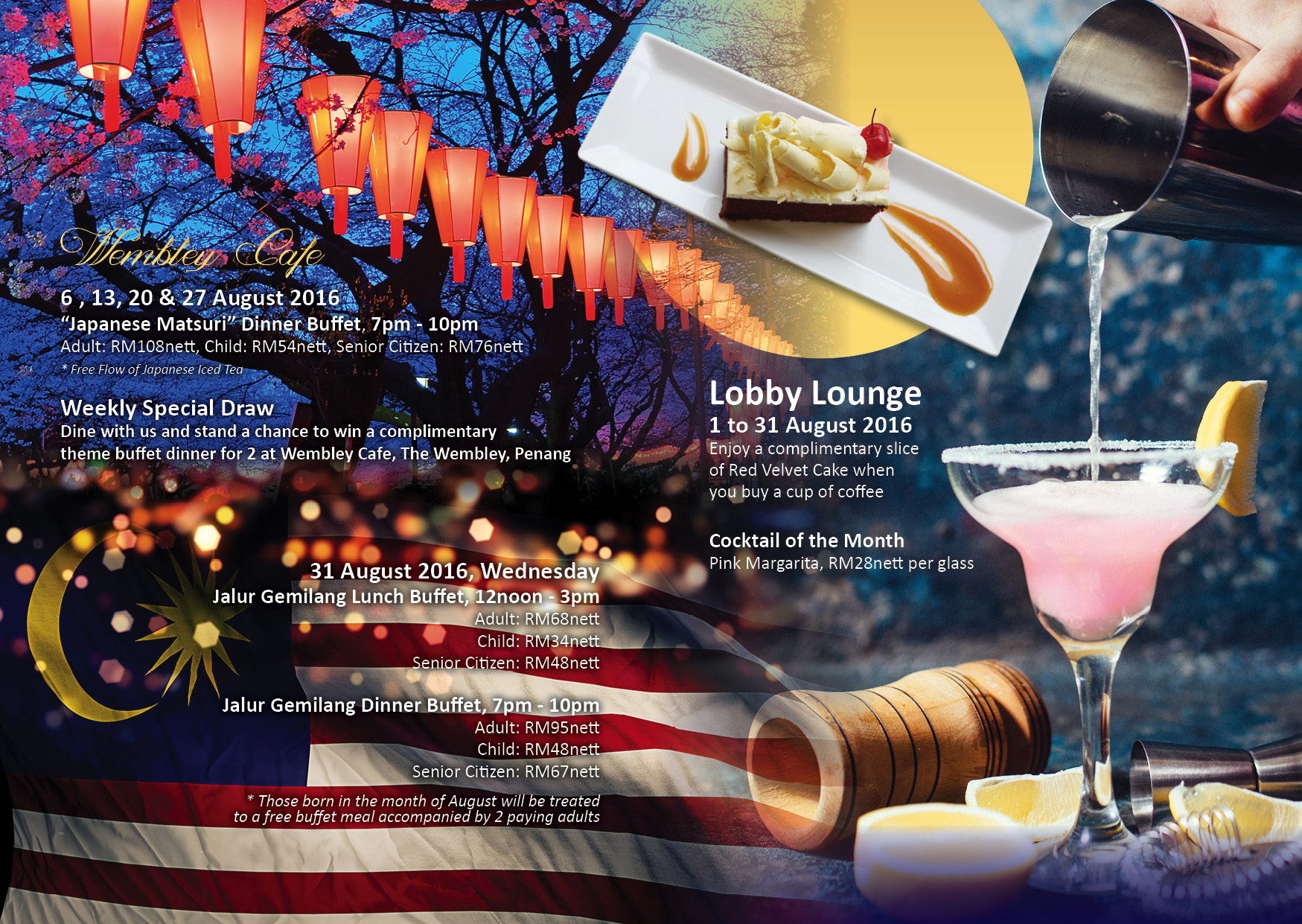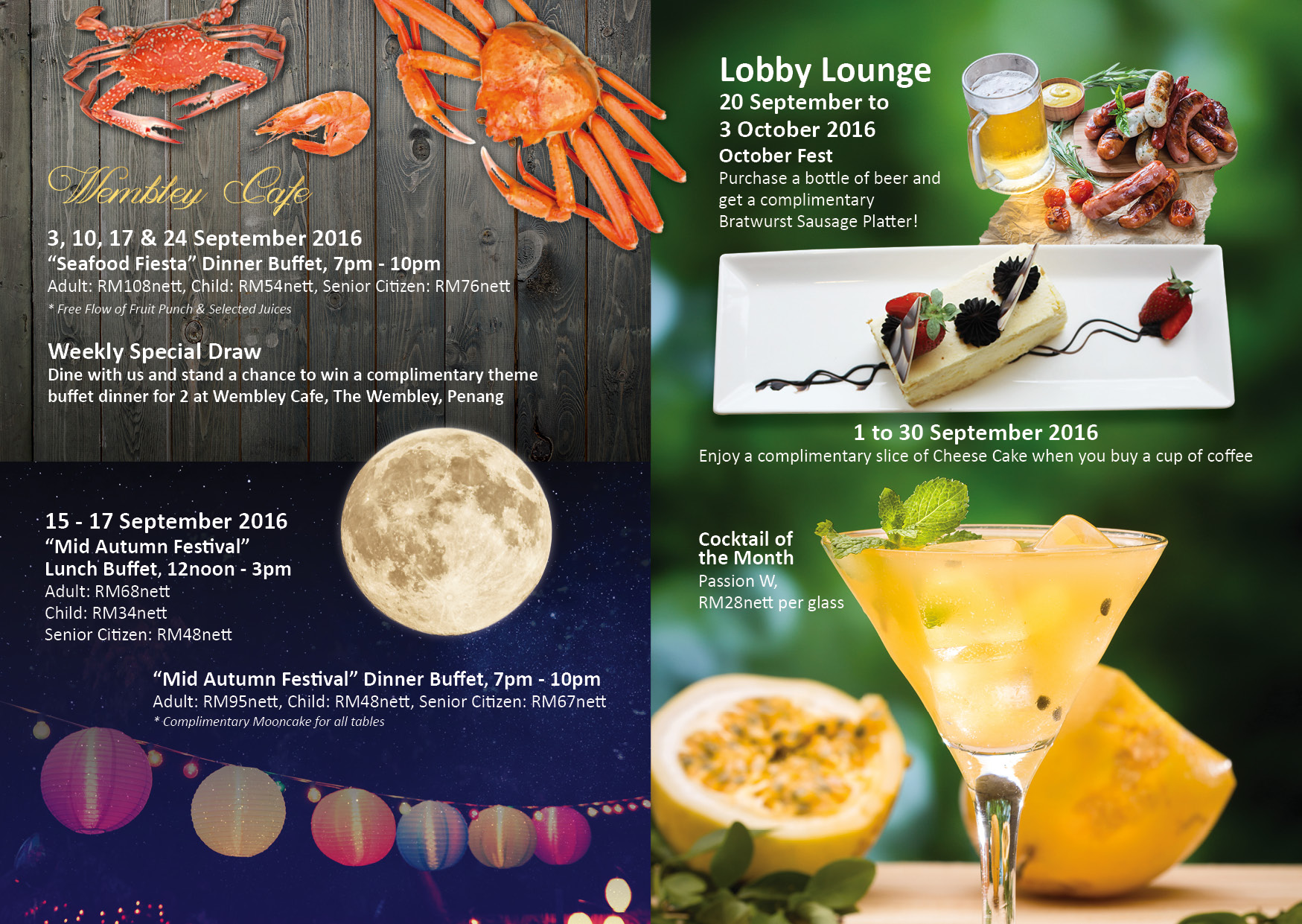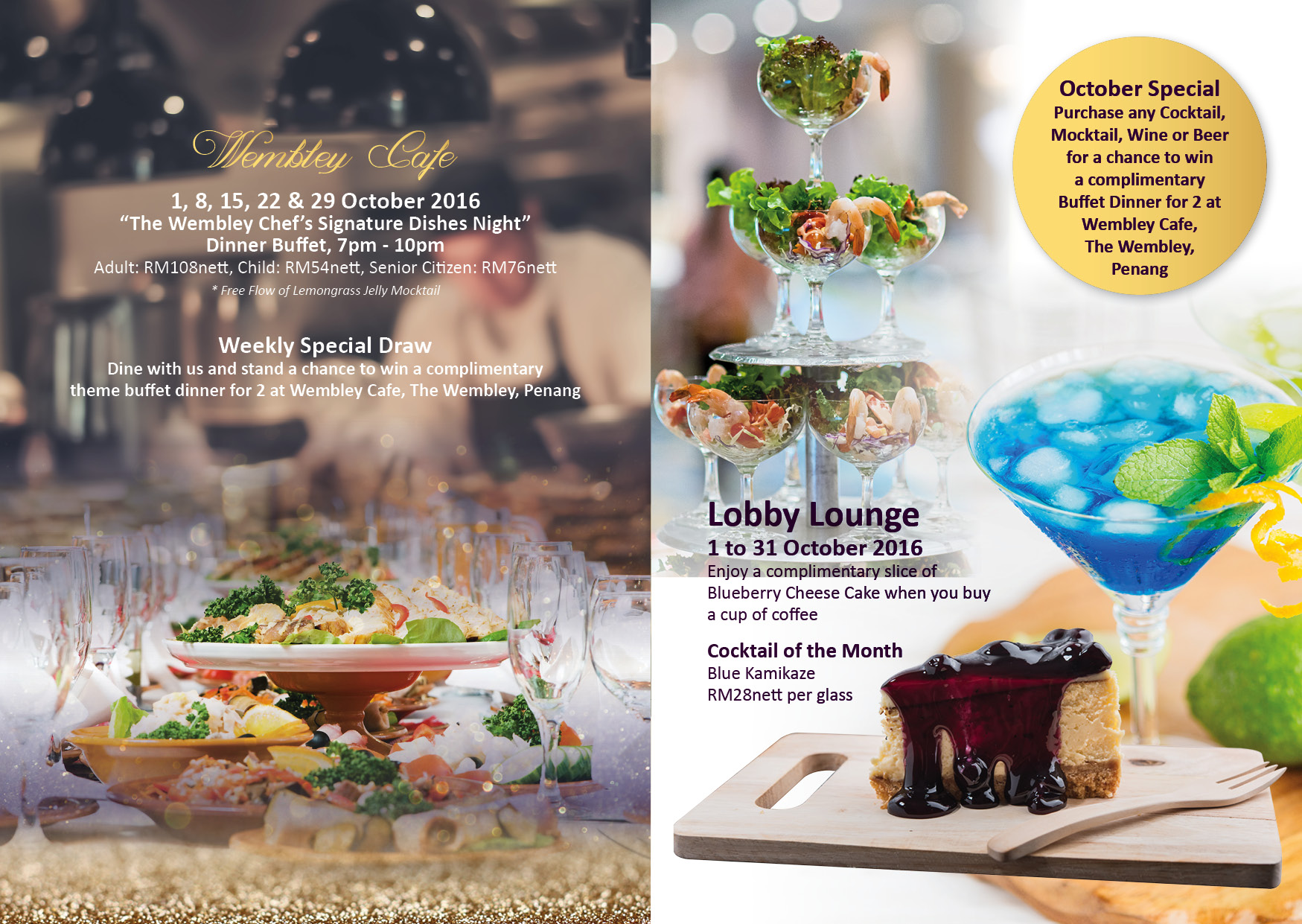 To get to the Wembley Cafe, just walk into the main entrance of the hotel and head to the elevator to go up to Level 2 of the building. You would see a bunch of friendly staff at your service. Wembley Café has a 24-hours in-room service to cater to in-house guests.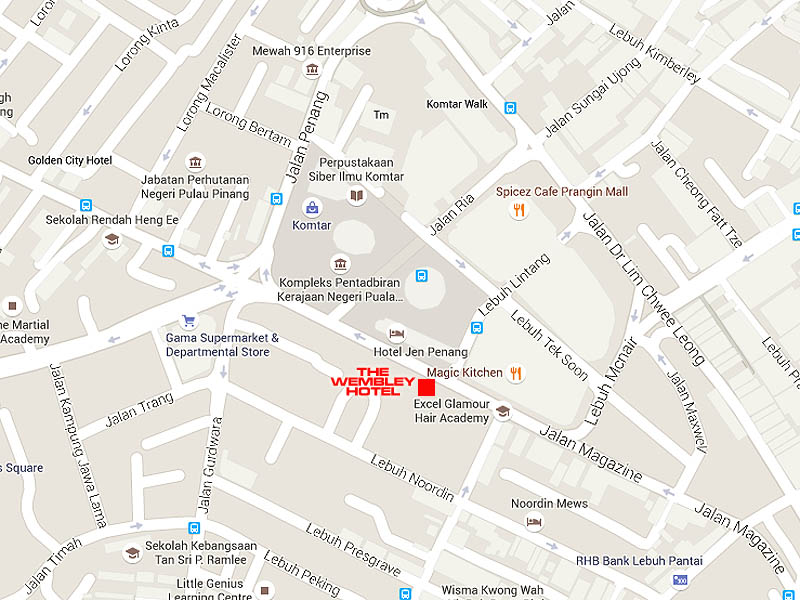 Name: WEMBLEY CAFE @ THE WEMBLEY HOTEL
Address: 183, Jalan Magazine, 13000 Penang, Malaysia.
Contact: 604-259 8123
Business Hours: 24 Hours
GPS: 5.413164, 100.330428
RATING:
Ambience: 8/10 (1-4 cheap, 5-7 average, 8-10 classy)
Food Choices: 8/10 (1-4 limited, 5-7 average, 8-10 many choices)
Taste: 8/10 (1-4 tasteless, 5-7 average, 8-10 excellent)
Pricing: 8/10 (1-4 cheap, 5-7 average, 8-10 expensive)
Service: 8/10 (1-4 bad, 5-7 average, 8-10 excellent)
About Cititel Hotel Management Sdn Bhd (CHM)

: Cititel Hotel Management Sdn Bhd (CHM), is an established hotel management company with an inventory of over 4400 rooms and employee strength of over 2300. It is known for its collection of centrally located hotels and continues to actively seek opportunities in key Asian cities to build and expand its portfolio, particularly in the three and four-star categories. CHM is a subsidiary of the renowned IGB Corporation Berhad, a Malaysian property and investment holding company, acknowledged for its excellence in both commercial and residential property development.
About The Wembley, Penang

: The Wembley, Penang accommodates 415 well-appointed guestrooms located in the heart of George Town. Furnished with batik-style designs and complementary broadband internet access, The Wembley, Penang, also provides exclusive privileges such as private check in, complimentary broadband internet usage and access to the private lounge on the Executive Floor. The Wembley houses a pillar-less grand ballroom which can accommodate approximately 1,200 persons, 10 meeting rooms, Wembley Café – 24-hours dining restaurant, lobby lounge, a salt-water infinity swimming pool, a gymnasium, a helipad (the first for a Penang hotel and in the Northern Region), Executive Suites and Executive Lounge and the DSRT Sky Room. For more information, please contact +604 259 8000 or visit www.StGiles.com
About Cititel Express, Penang

: Adjacent to The Wembley is the 3-star Cititel Express, Penang which is the epitome of a Smart, Clean and Simple hotel has also open its doors for both the business and leisure travellers. Cititel Express accommodates 234 guestrooms and family rooms with all the essential amenities for a refreshing experience with great value. The hotel appeals to busy executives seeking affordable accommodation within a functional environment with a local identity and service that is friendly, attentive and yet unpretentious. Enoshima Japanese Restaurant offers delectable cuisine at the Lobby Level. For more information, please contact +604 259 1188 or visit www.cititelexpress.com