With more than 40 years of mooncake making experiences behind the name, Leong Yin Pastry had again impressed many with their innovations of flavors for their mooncakes this year. Their 2016 Mooncakes Series (RM19.93nett each) would consist of Gridelin Mellow (金芋满堂) – Custard Paste with Lotus Paste, Ardent Rhapsody (菊花台) – Chrysanthemum Pur Erh with Red Dates Paste, Aurulent Lavish (南洋风味) – Gula Melaka with Honey White Lotus Paste, Scarlet Missive (踏雪寻梅) – Cranberry Longan Paste and Wholesome Chocolate Macadamia with Chips (小巧玲珑).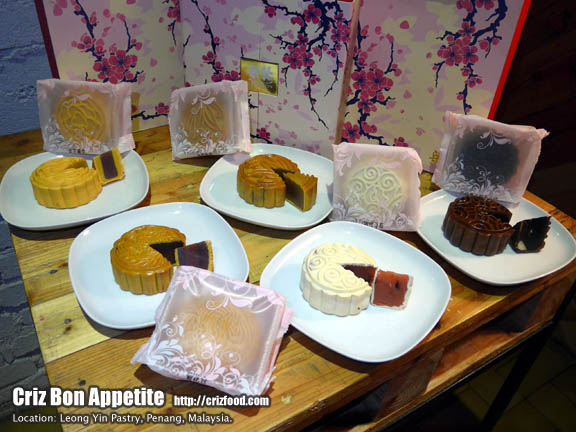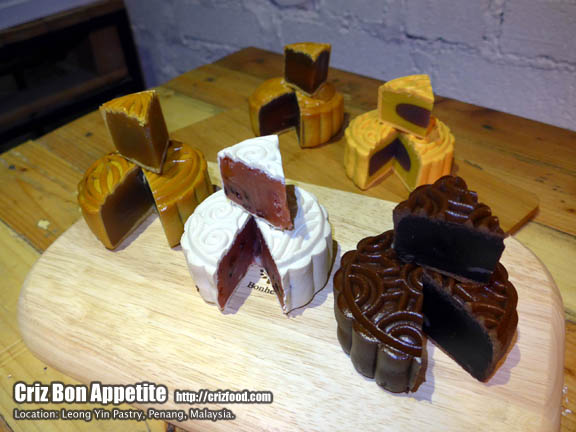 Overall, Leong Yin Pastry's mooncakes are to my liking as all the fillings had subtle sweetness which was quite suitable for all ages, especially over some unsweetened and non-dairy hot beverages.
On top of coming out with good old traditional and fusion mooncakes, Leong Yin Pastry is also the top supplier of mooncake paste to many branded companies locally and internationally. Who could resist the temptation of being spoiled with over 200 types of choices?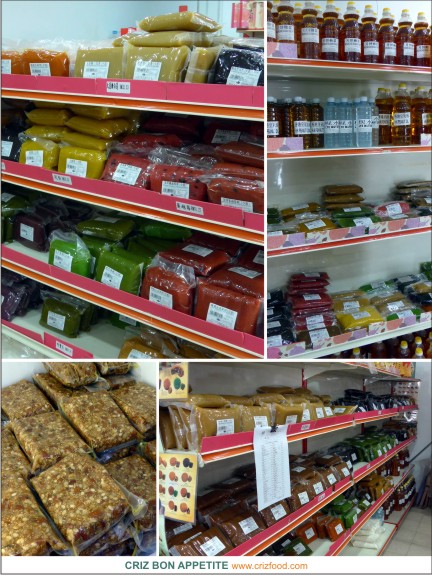 If you are not into mooncakes, you can also opt for their quality assured Moon Biscuits aka Doll Biscuit and Pineapple Biscuits during this Mid Autumn Festival 2016. Those 600g of Special Mixed Nuts Moon Biscuits (RM45.53) could be such a killer during tea breaks.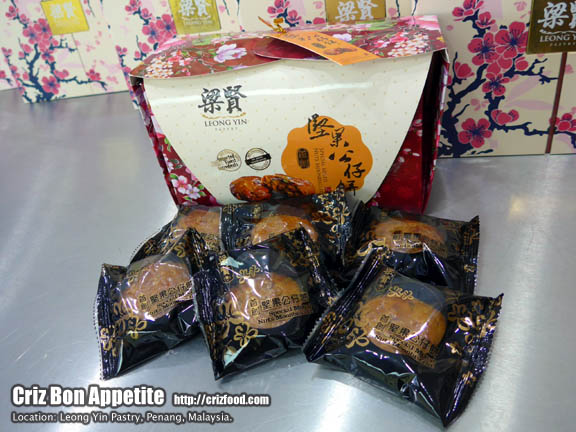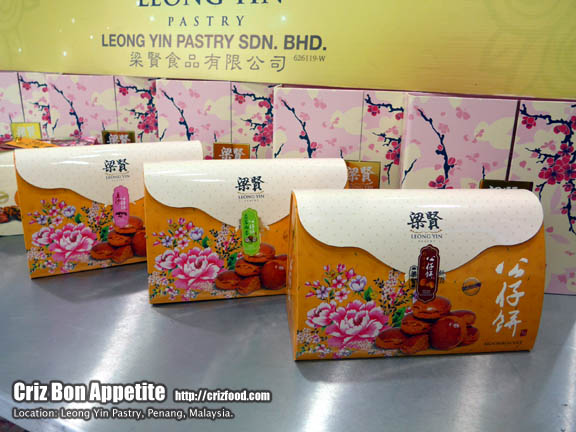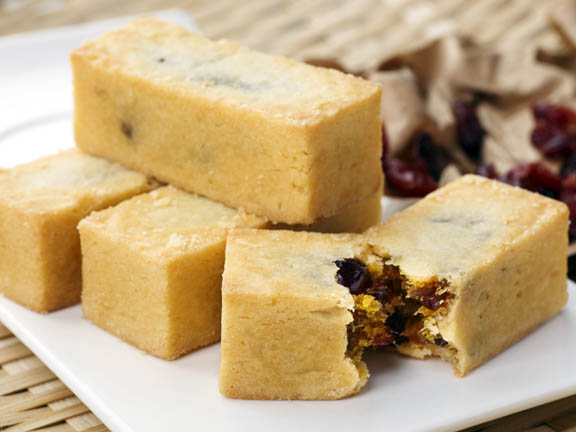 With the success in gaining HALAL standards accreditation and others such as HACCP, GMP, ISO22000:2005 Food Safety Management System certification as well as the MeSTI certification, the products are now sold worldwide which includes Singapore, Thailand, Vietnam, Myanmar, Cambodia, Indonesia, Brunei, China, Hong Kong, Taiwan, Philippine, USA, Australia, UK and Middle East. You can find their products being sold at some of the major malls throughout Malaysia such as at Gurney Plaza, Gurney Paragon, Gama, Sunshine Bayan Baru, Sunshine Farlim, M Mall O2O Penang, Sunway Carnival Mall, Pacific Megamall, Pacific Taiping Mall, Aeon Bukit Mertajam Alma, Aeon Kinta City, Aeon Queensbay Mall, Aeon Mall Taiping, CMart Aman Jaya Sungai Petani, CMart Simpang Empat Tambun, Sungai Petani Center Mall, Alor Setar Mall and The Store Kampar Road Ipoh. Do click on the photos below to check out the varieties available for this year.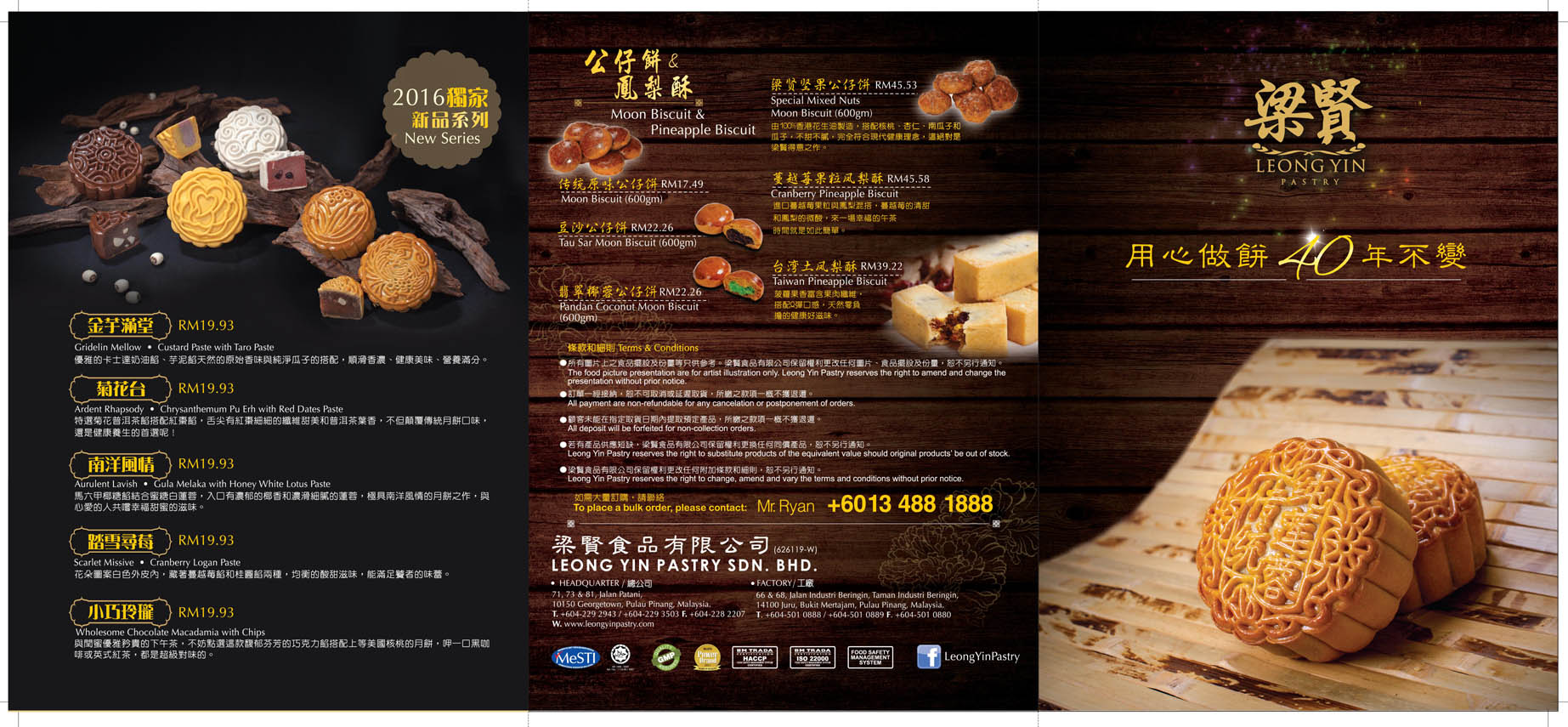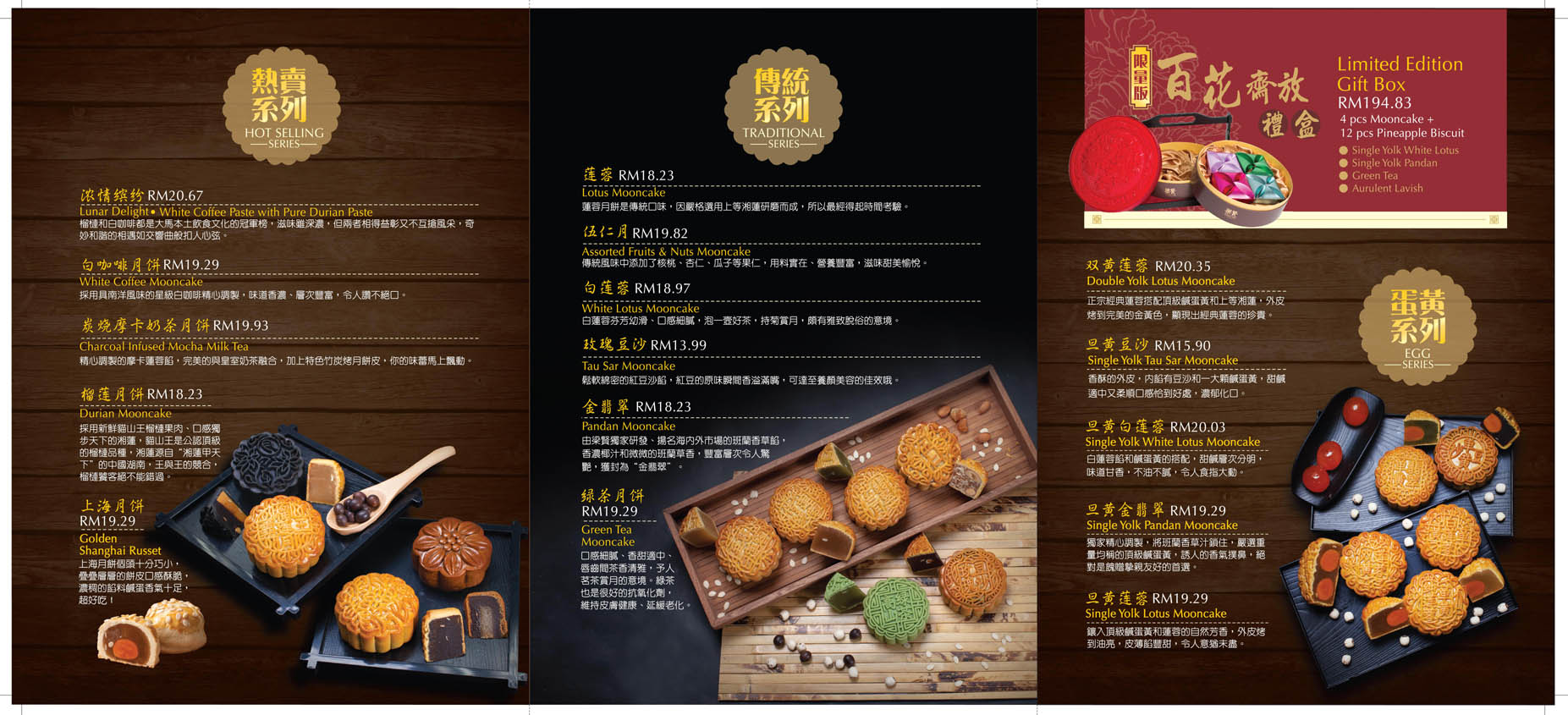 Leong Yin Pastry would also produce around 200 different flavors and combinations of mooncake paste. If you are interested, you could always pay them a visit at their HQ at 71, 73 & 82 Jalan Patani in Penang or call in +604-229 2943. They are also the supplier for their established Sang Yoon brand of noodles.