NOTE: The July Buffet Promotion has been cancelled until further notice. The management is sorry for any inconveniences.
For the month of July 2014, ZEST Bar Café @ GLOW by Zinc, would be having its July Weekend Buffet Dinner (4-27 July 2014), within its modern and chic hotel, located right in the heart of George Town. The timely arranged buffet dinner would also be in line with the holy month of Ramadhan where diners would get to savor their specially handcrafted Malay cuisine in the confort of the café. The promotion would be priced at RM45+ (adults)/RM25.50+ (children) from 7.00pm until 10.00pm, only of Fridays, Saturdays and Sundays. Special arrangements can be made for groups of 30 pax and above. Do call +604-226 0084 now to make your reservation.
Basically, the spread would include starters and appetizers such as dates, assorted pickles, assorted crackers, assorted fresh greens with dressings, assorted local (herbs & vegetables) ulam-ulaman with dressings such as sambal belacan, budu and cincalok, Gado Gado with Peanut Sauce, Kerabu Ayam, Kerabu Manga Muda, Acar Jelatah Acar Awak, assorted salted fish and salted duck eggs.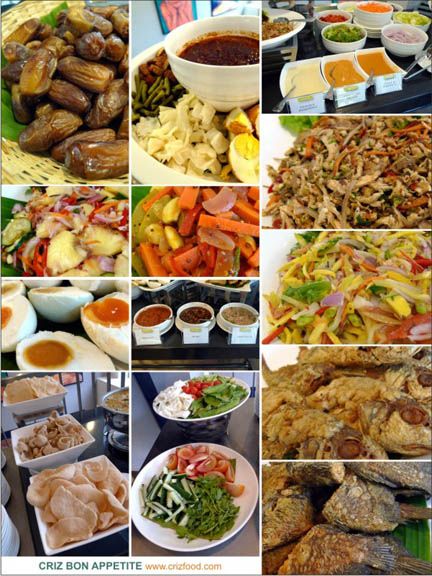 As for main dishes, you could expect to have Chicken Tomyam Soup, Vegetables Dalcha, Grilled Lamb with Rosemary Sauce, Udang Masak Lemak Cili Padi, Grilled Dory with Cheese Sauce, Rendang Daging, Sotong Goreng Kunyit, Ayam Masak Merah, to be served wiyh Nasi Briyani with Raisins or plain white rice. I rather like the Rendang (Beef Rendang) as the beef slices were tender and juicy to my liking. Flavor wise, it was like a crossed between Rendang Tok Perak and Opor Daging Pahang. Another dish which was packed with flavors would be the Ayam Masak Merah.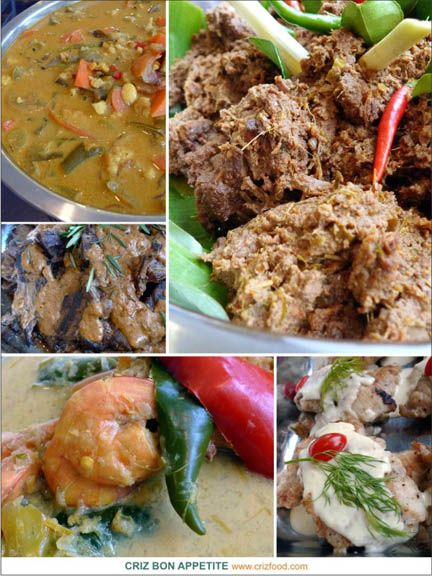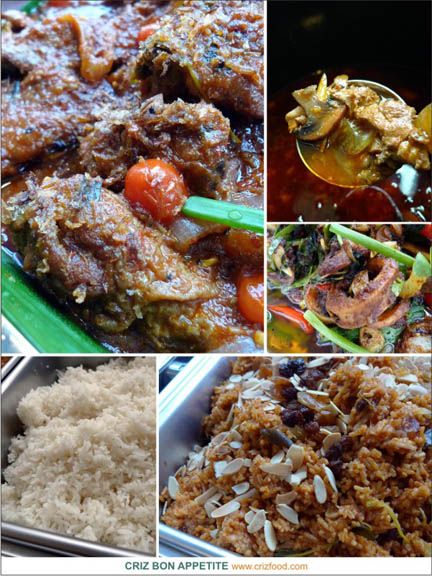 For desserts and drink, you could savor some assorted fresh tropical fruit cuts, cakes, jellies, puddings, bubur kacang, local Malay kuih and free flow of jus kurma and sirap bandung.
Overall, I find the dishes served here lacked of options and to my preferred quality compared to the price charged. Some of the dishes such as the Gado Gado, Vegetables Dalcha and Chicken Tomyan Soup had gone over the border of fusion or lacking of some major ingredients, thus losing their authentic flavors. For example, though the peanut sauce was great, the Gado Gado lacked of potatoes and "melinjo nuts" emping crackers. The Vegetables Dalcha on the other hand had too many unnecessary vegetables such as celery, tomatoes, yardlong beans when simple usages of just lentils, carrots, potatoes and eggplants would just be sufficient to go with the spiced rice. The Chicken Tomyam Soup was also a disappointment as it tasted like a sweetened chicken soup with vegetables with some added chili oil. I also wondered what had happened to the basic five flavors (sweetness, saltiness, sourness, spiciness and herb aroma) for the famous dish. One top of the lacking in saltiness to balance up the sweetness in any dish, the soup tend to lack the sourness from some lime juice, the spiciness from some added cili padi and the fragrance from the usages of abundant lemongrass and kaffir lime leaves. Moreover, the desserts were too normal and lacked of choices. In fact, all of them were towards sweetness. Malay kuih would also consist of savory items such as popiah goreng with chili sauce, cucur badak, karipap, cucur udang and more. With the Pasar Ramadhan available throughout the month, I can't see why they couldn't get in more options. Frankly speaking, I would rather have those set dinner meal for the weekend buffet as what they did for Fathers' Day at a lesser price rather than seeing them serving these common spread of dishes at such pricing. At least the kitchen would be more manageable and thus would also be able to cut down on food wastages.
ZEST Bar Cafe @ GLOW by Zinc is located at the 1st floor of the hotel along Jalan Macalister just opposite Red Rock Hotel. There are about 20 car park spaces in this hotel with 10 spaces available right in front of the hotel and another 10 spaces behind the hotel via Jalan Naning (opposite Sum Sum Motors). There are also many coupon based parking spaces available surrounding the hotel. Please make sure you have your parking coupons ready as you would need to pay between 9.00am and 5.00pm. However, effective 1 July 2014, valet services would be available for your convenience.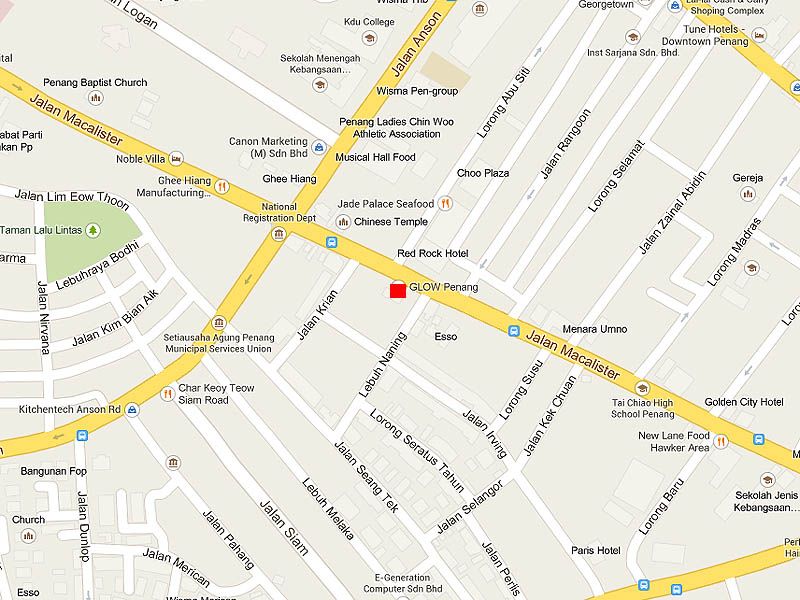 Name: ZEST BAR CAFÉ @ GLOW BY ZINC
Address: 101 Jalan Macalister, 10400 George Town, Penang, Malaysia.
Contact: 604-226 0084
Business Hours: 7.00pm-10.00pm (July Weekend Buffet: Friday-Sunday only)
GPS: 5.416638, 100.322952
RATING:
Ambience: 7.5/10 (1-4 cheap, 5-7 average, 8-10 classy)
Food Choices: 6/10 (1-4 limited, 5-7 average, 8-10 many choices)
Taste: 6/10 (1-4 tasteless, 5-7 average, 8-10 excellent)
Pricing: 8/10 (1-4 cheap, 5-7 average, 8-10 expensive)
Service: 8/10 (1-4 bad, 5-7 average, 8-10 excellent)