Meat lovers would be happy as The Glasshouse @ The Prestige Hotel, Penang, has just launched its Saturday Dinner and Sunday Lunch Hot Roast Buffet yesterday. The Saturday Hot Roast Buffet Dinner is priced at only RM68+ (adult) and RM58+ (senior citizen) from 7.00pm until 10.00pm on every Saturdays, whereas the Sunday Hot Roast Buffet Lunch is priced at only RM58+ (adult) and RM48+ (senior citizen) from 12.00pm until 2.30pm on every Sundays. You could just add an additional RM50+ for free flow of beer and wine. The restaurant could be rather packed, thus prior reservation is recommended to avoid any disappointment. Please contact +604-217 5888 (Ext. 8024) for reservations.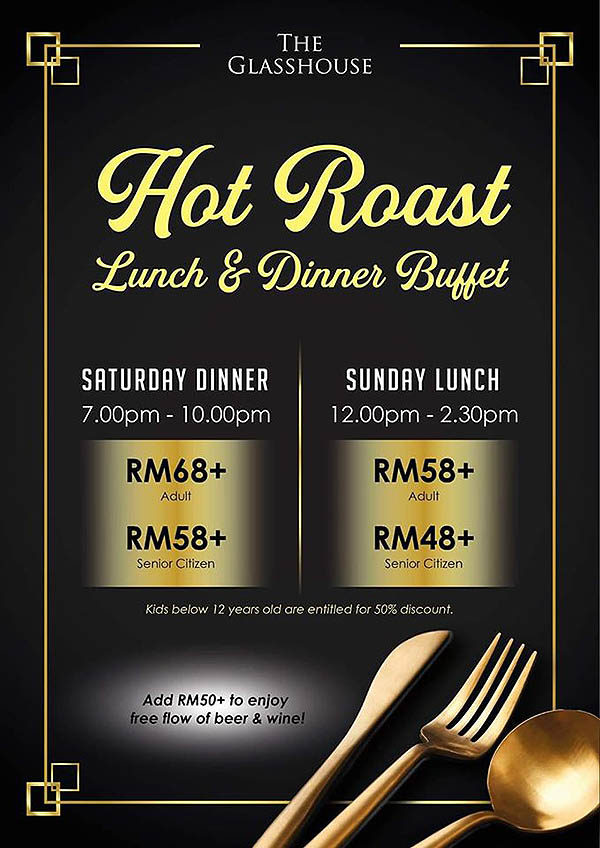 Basically, there would be 2 main meat options on rotation at the carving station each weekend such as Roasted Herb Whole Chicken, Roasted Beef Sirloin or Roasted Lamb Leg, served with mini Yorkshire puddings, various gravy and condiments.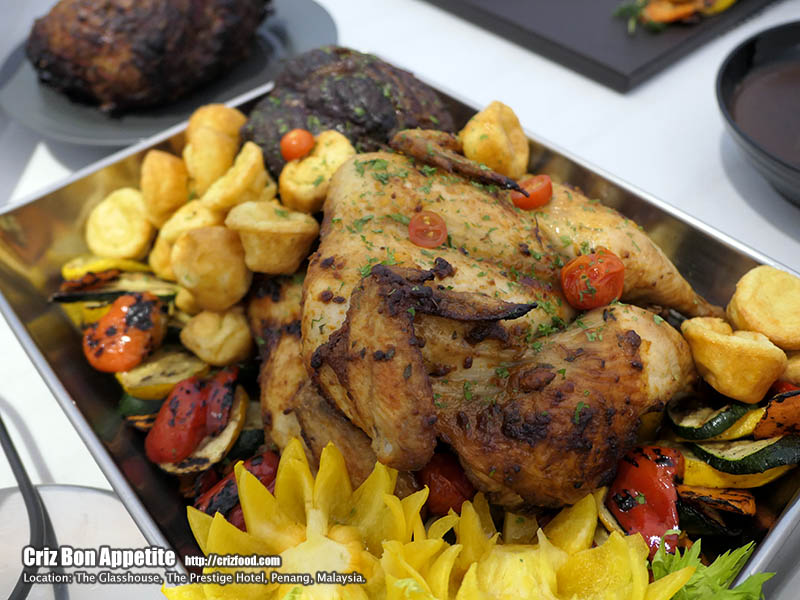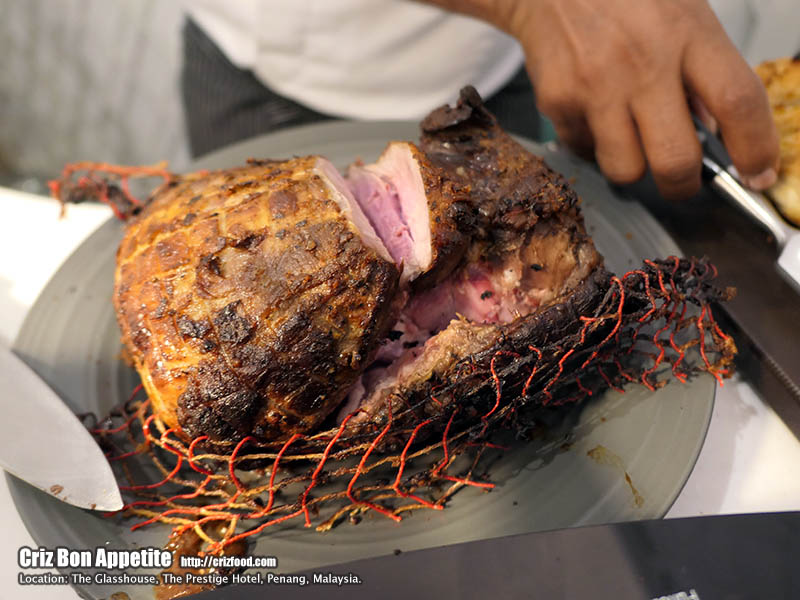 There would be more dishes available such as DIY salad toss, mixed salad, soup of the day with Cajun sticks and assorted bread slices, starch of the day, fruits and desserts as well as hot and cold beverages.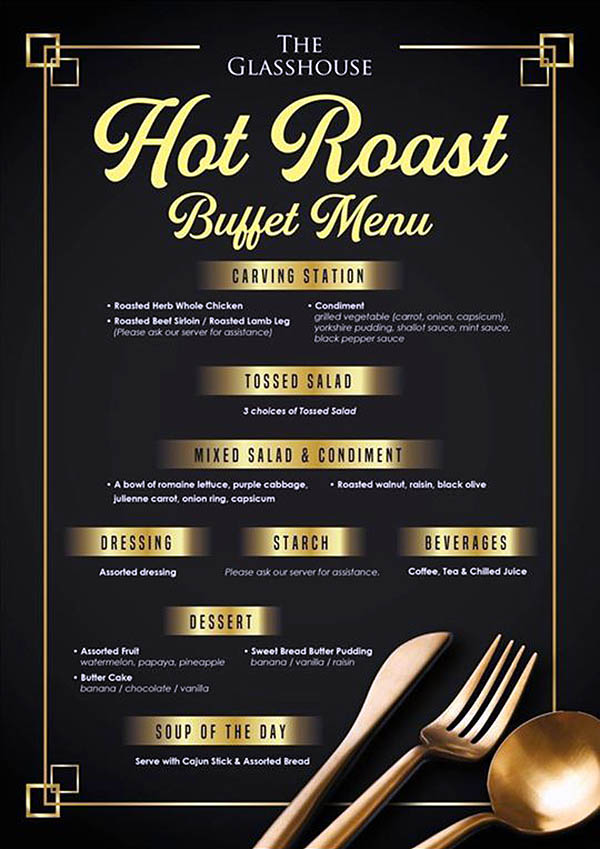 Here are the dishes at a glance on a typical buffet day.
The Glasshouse is located at the front facade of The Prestige Hotel, Penang, with various cubicle spaces for you to enjoy your meals. There are ample parking spaces within the hotel as well as along the roadside of Gat Lebuh Gereja.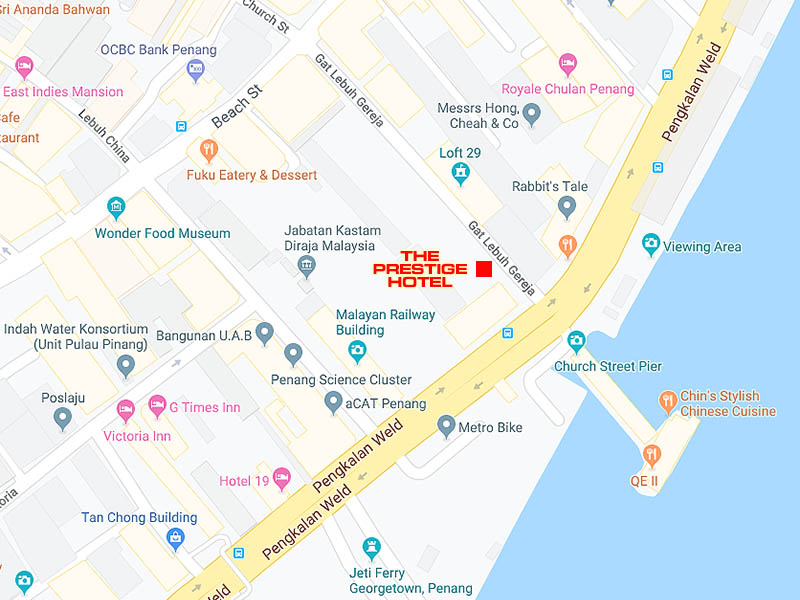 Name: THE GLASSHOUSE @ THE PRESTIGE HOTEL
Address: 8 Gat Lebuh Gereja (Church Street Ghaut), 10300 Penang, Malaysia.
Contact: +604-217 5888 (Ext. 8024)
GPS: 5.416087, 100.343313
RATING:
Ambience: 8/10 (1-4 cheap, 5-7 average, 8-10 classy)
Food Choices: 7/10 (1-4 limited, 5-7 average, 8-10 many choices)
Taste: 8/10 (1-4 tasteless, 5-7 average, 8-10 excellent)
Pricing: 7/10 (1-4 cheap, 5-7 average, 8-10 expensive)
Service: 8/10 (1-4 bad, 5-7 average, 8-10 excellent)