In conjunction with the coming Chinese New Year 2018, let's indulge in a variety of promotions offered by Lexis Suites Penang this year. Prices quoted are all in nett and are not applicable with any other discounts or promotions. For details and reservations, call 04-6282888 or email to reservations@lexissuitespenang.com today. To start off, you can try out their Steamboat Set Dinner, starting 5 February 2018 until 23 February 2018.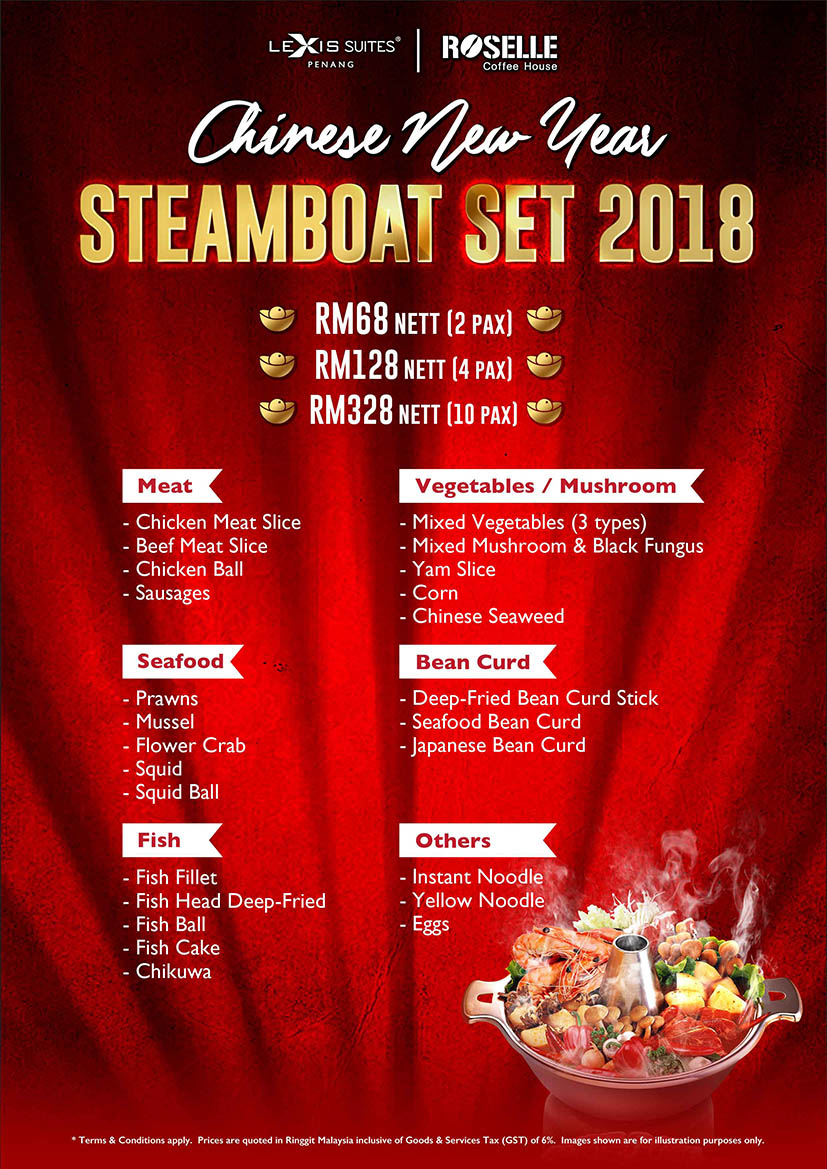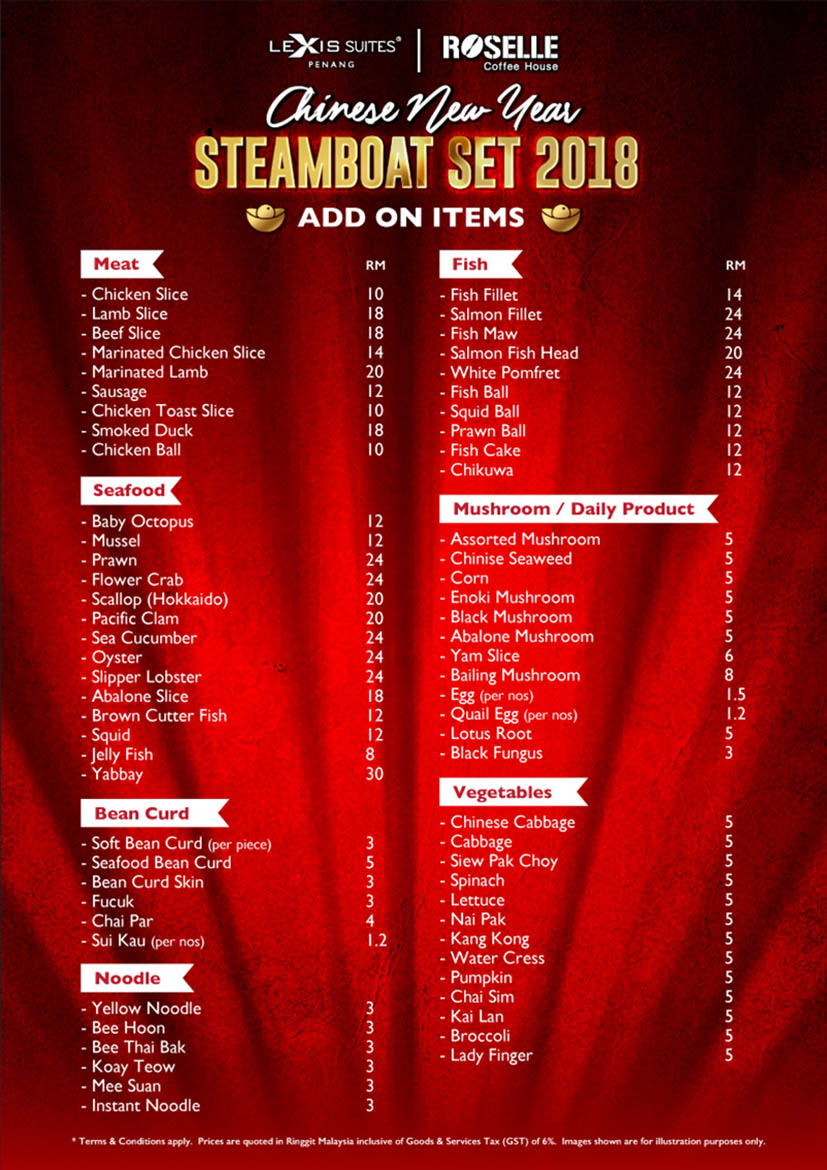 You have the option to choose either two of the soup options such as creamy fish soup, herbal soup, clear soup or tomyam soup. Some of the ingredients for your steamboat would include as chicken meat slices, fish fillets, flower crabs, prawns, mushrooms, fish balls, vegetables, noodles and more. Why trouble yourself with all the preparations when you could relax and enjoy your meals and be served like royals at Lexis Suites Penang?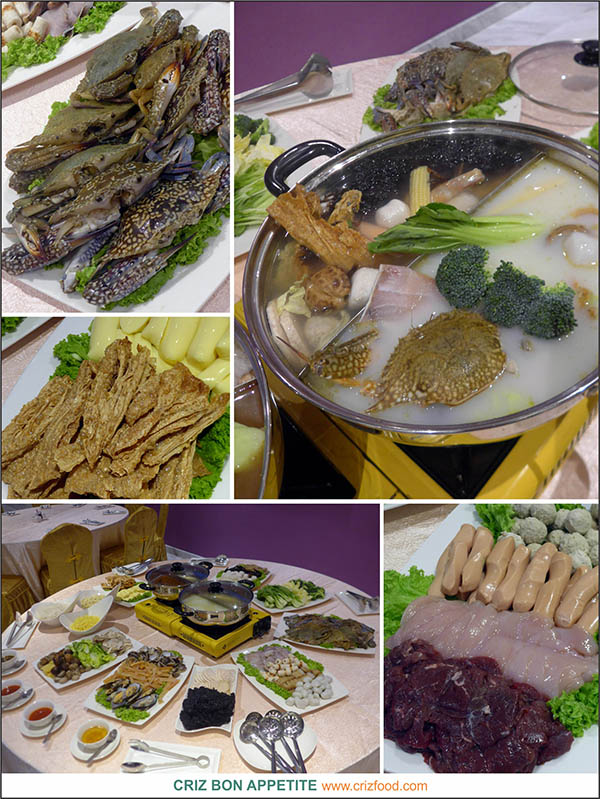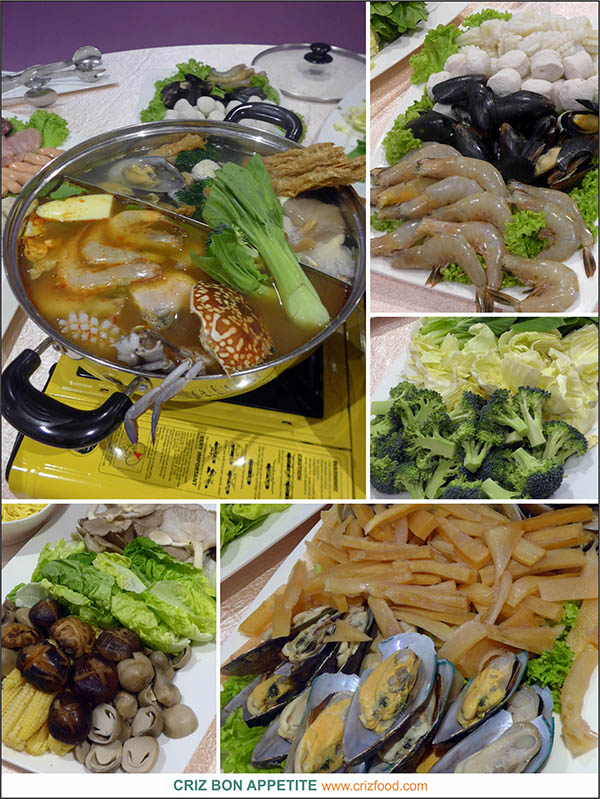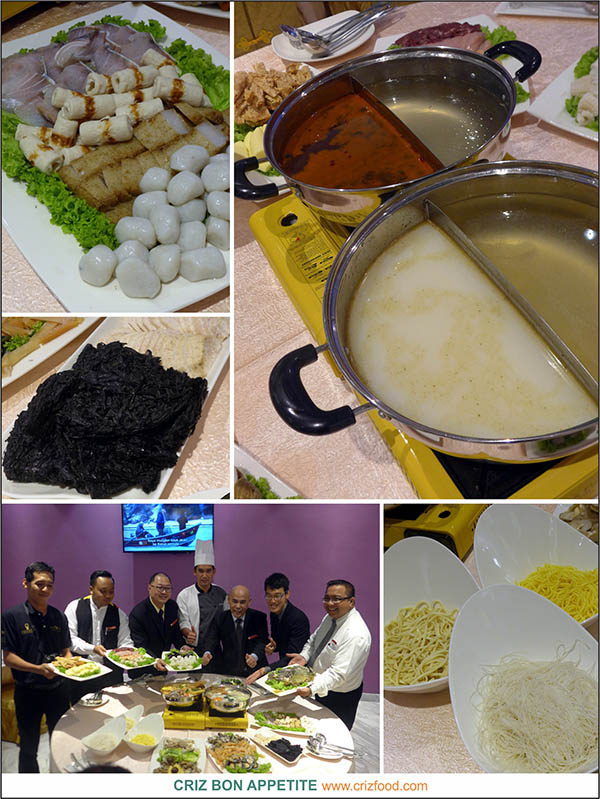 Alternatively, you could just join in their Reunion Buffet Dinner on the eve of Chinese New Year on 15 February 2018 from 6.00pm until 10.00pm for a sumptuous selection of delicacies which would include dishes such as Eight Treasure Soup, Salmon Wellington, Braised Dried Oyster & 'Fatt Choi' with Green Garden, Mini Lotus Leaf Rice Bag, Steamed Seafood Platter and many more.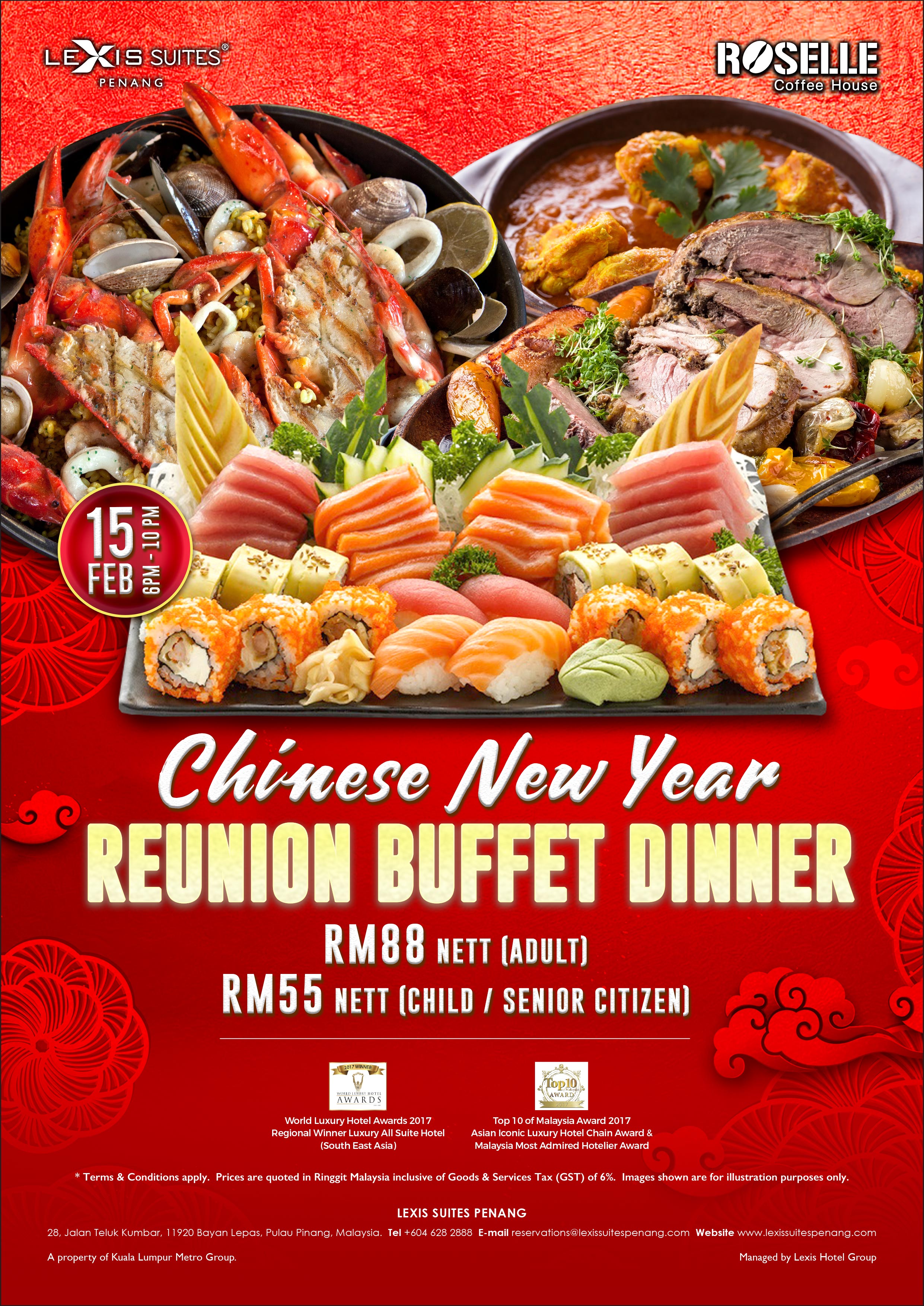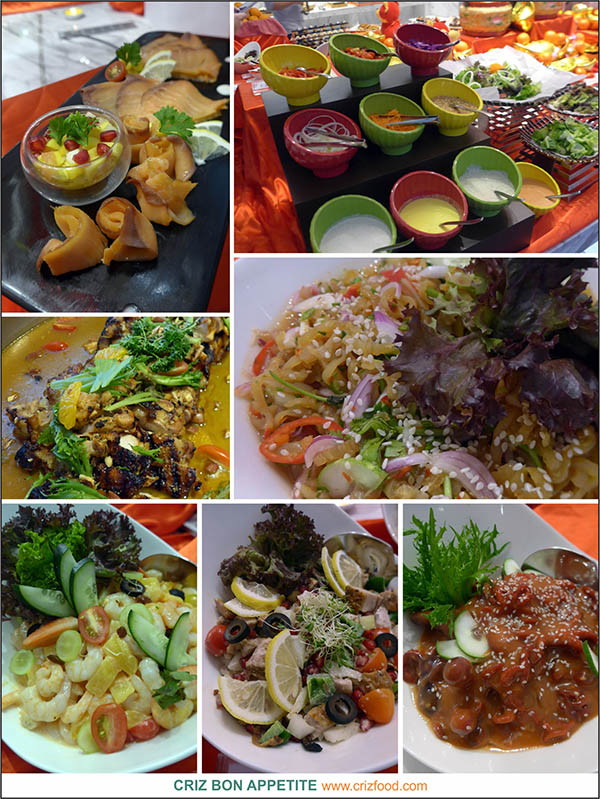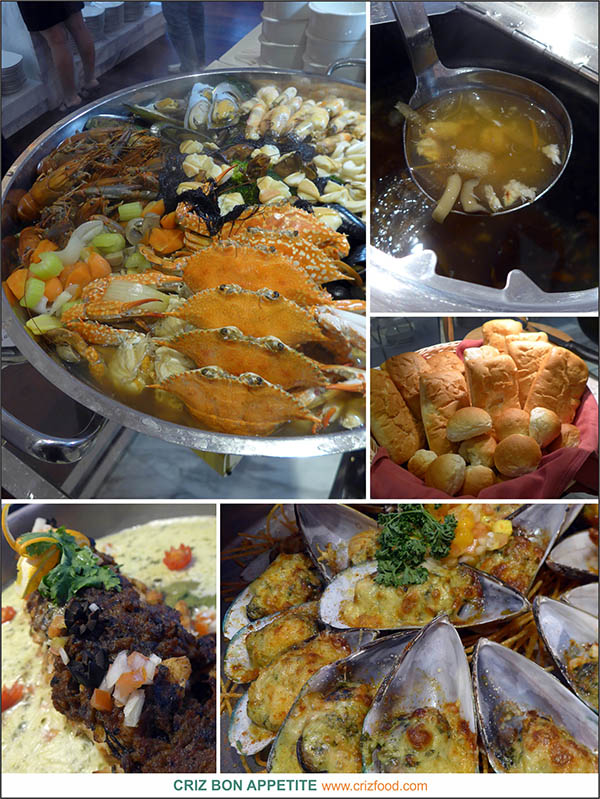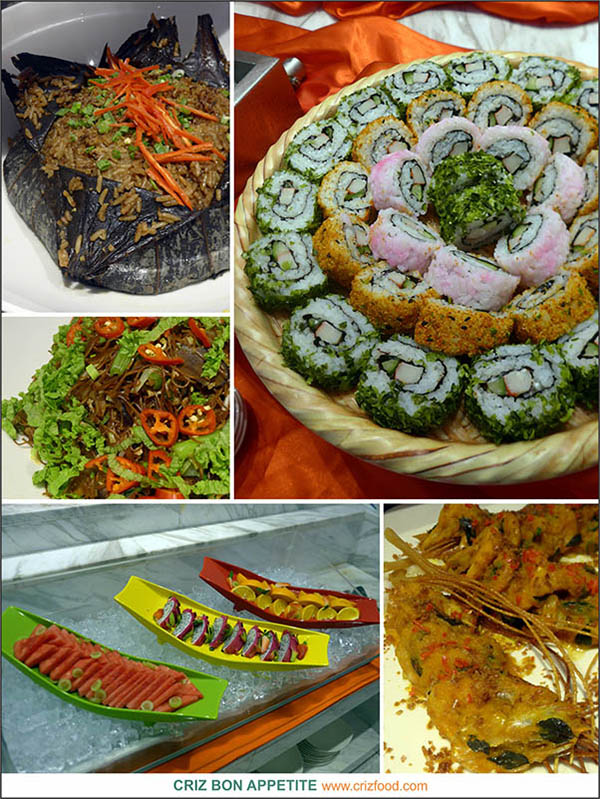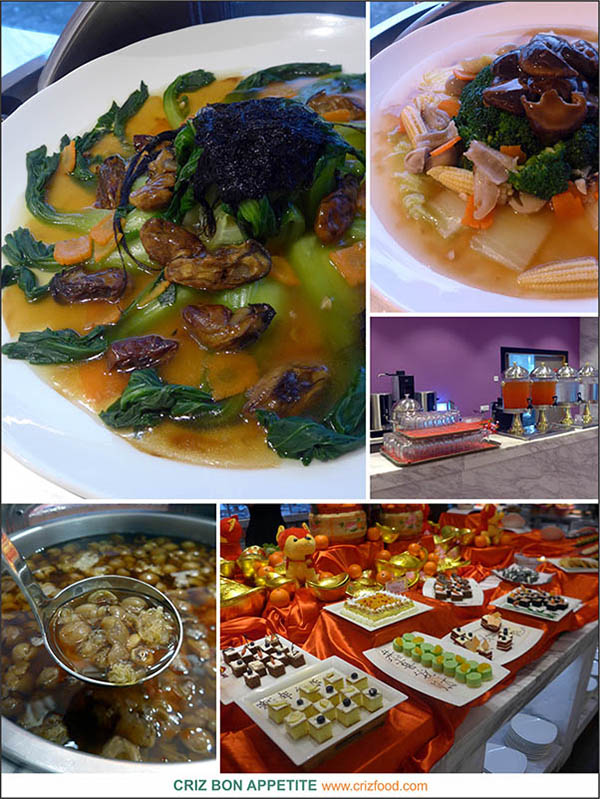 For those planning for early festive gatherings, there are a few splendid 8-course set menus available at Roselle Coffee House for dinner, from now until l2 March 2018. The are priced at RM788, RM888 and RM1188 respectively for a table of 10 persons. Depending on which set you would choose, you might get to enjoy signature dishes such as Crispy Golden Roasted Chicken with BBQ Sauce, Steamed Red Snapper with Superior Soya Sauce or Seafood Treasure Fried Rice with Ebiko and every 8-course set menu ordered would also come a complimentary set of Yee Sang with Salmon Trout.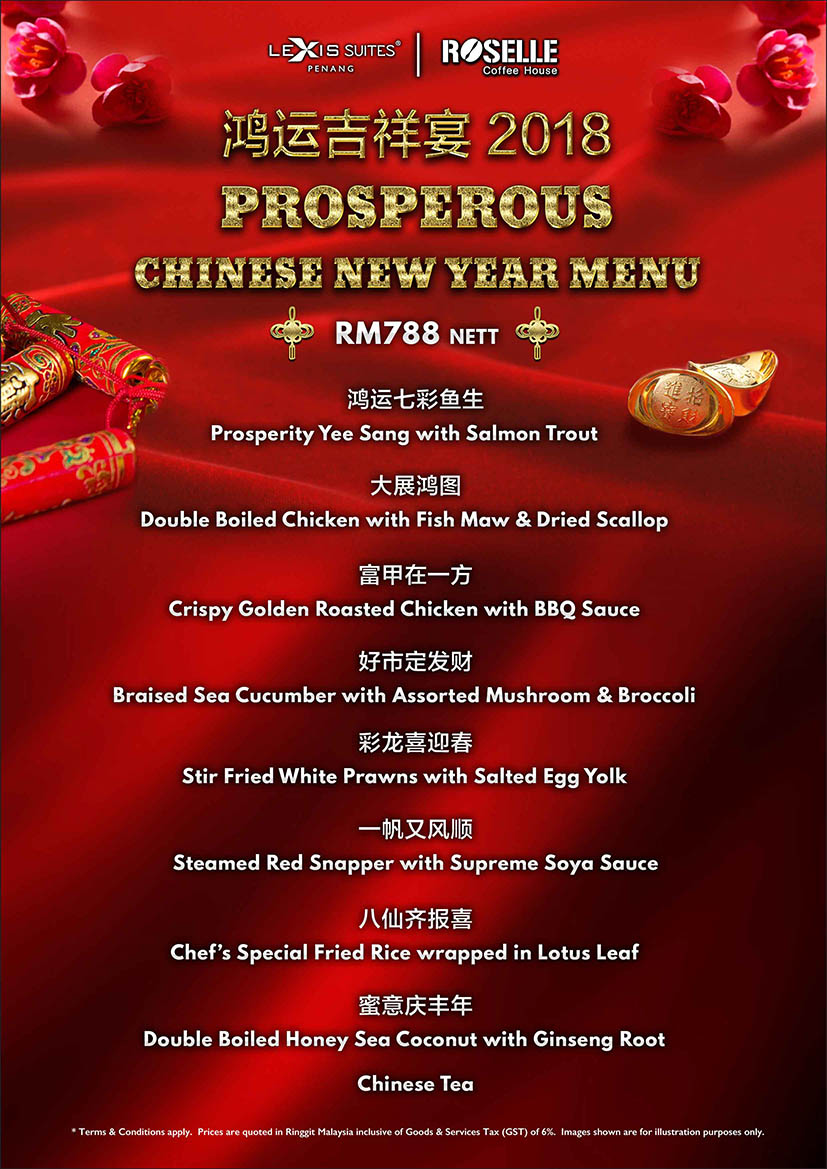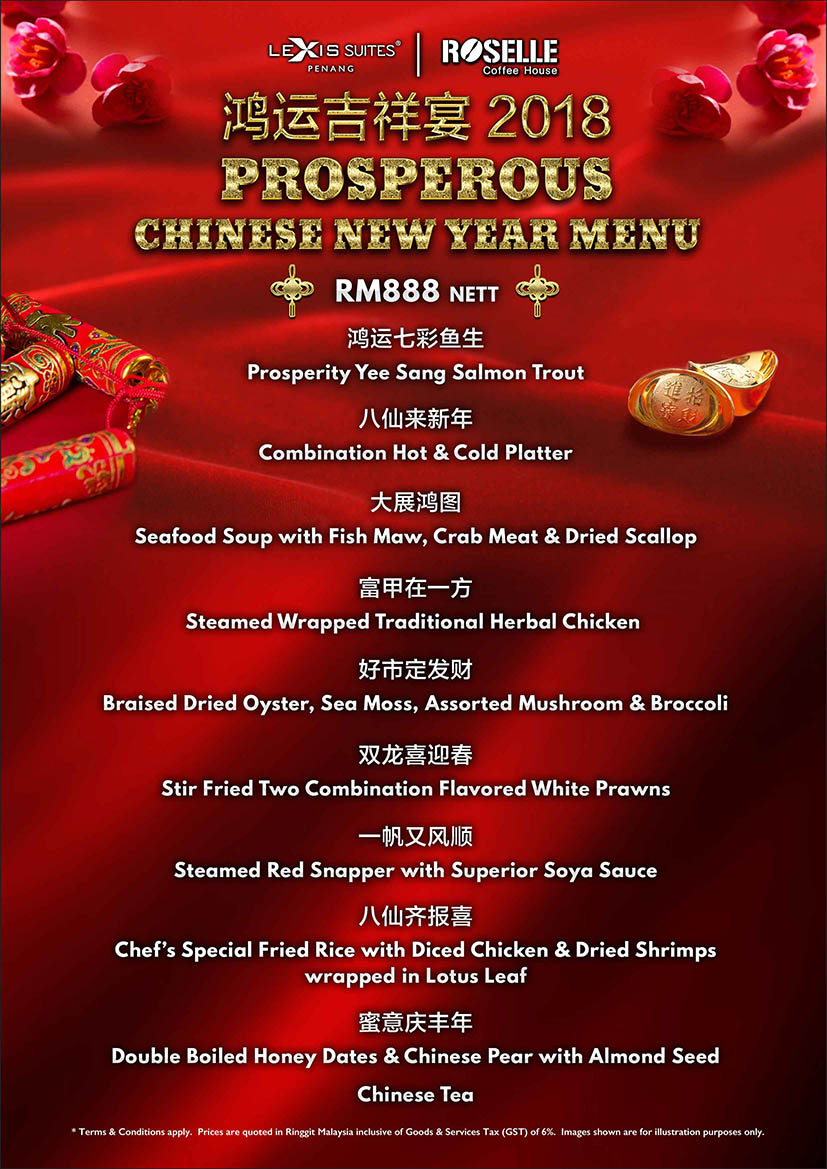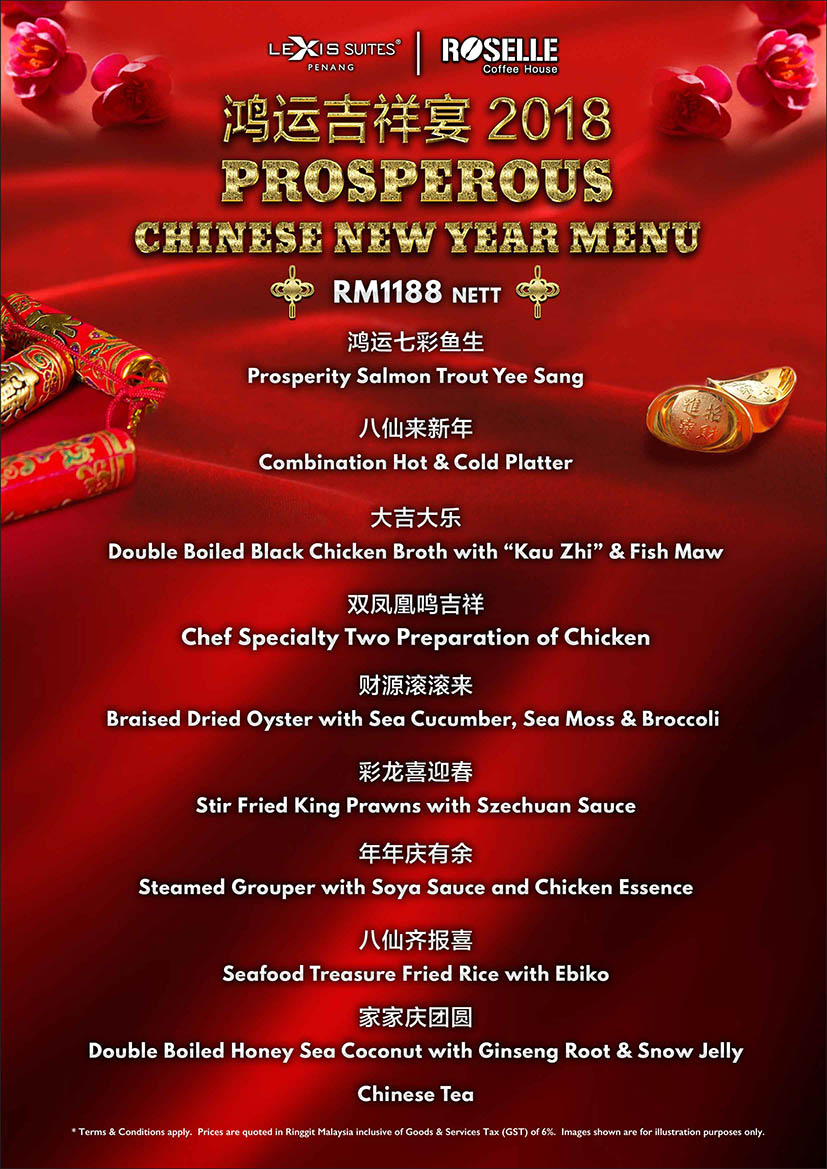 If you are into Japanese style of claypot shabu-shabu, you could always drop by Umi Japanese Restaurant, located at the ground floor, next to the lobby area. The set would include a vast selection of shabu-shabu such as Enoki, Leek, Shitake, Tamanegi, Udon and more.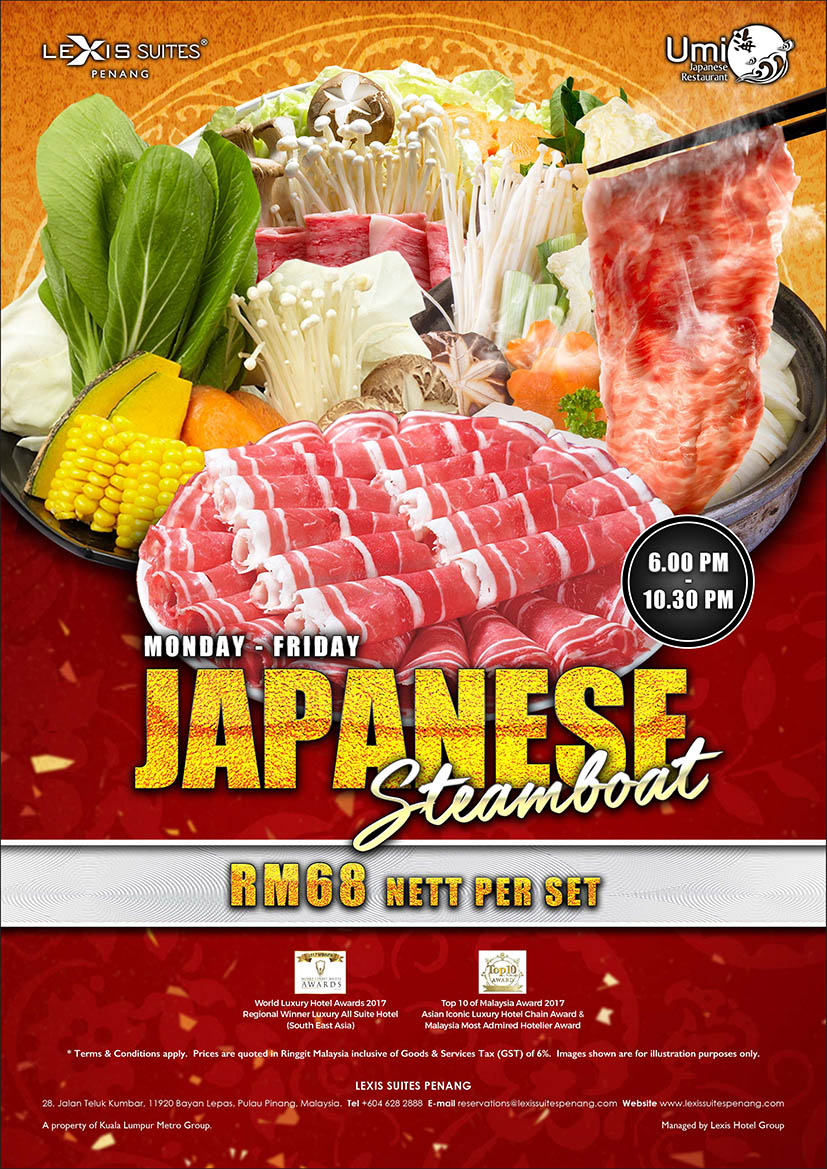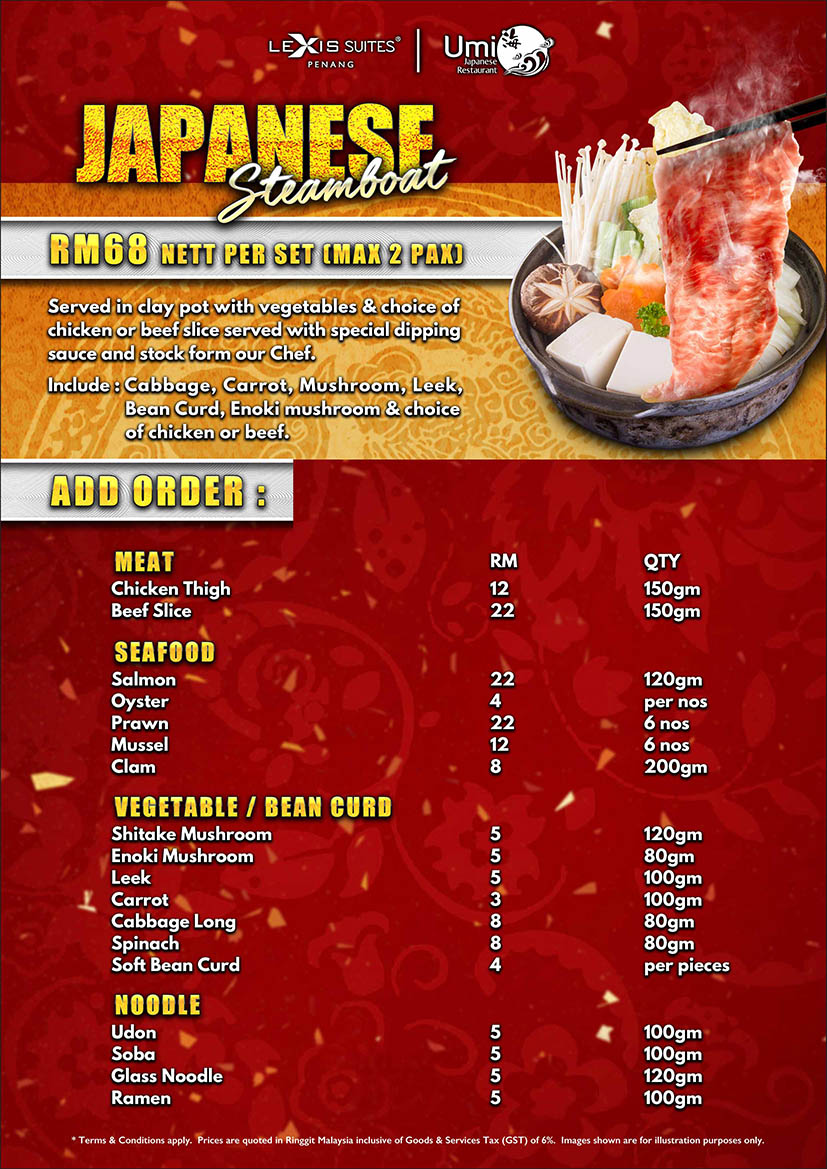 There are also other promotions available as shown in the posters below: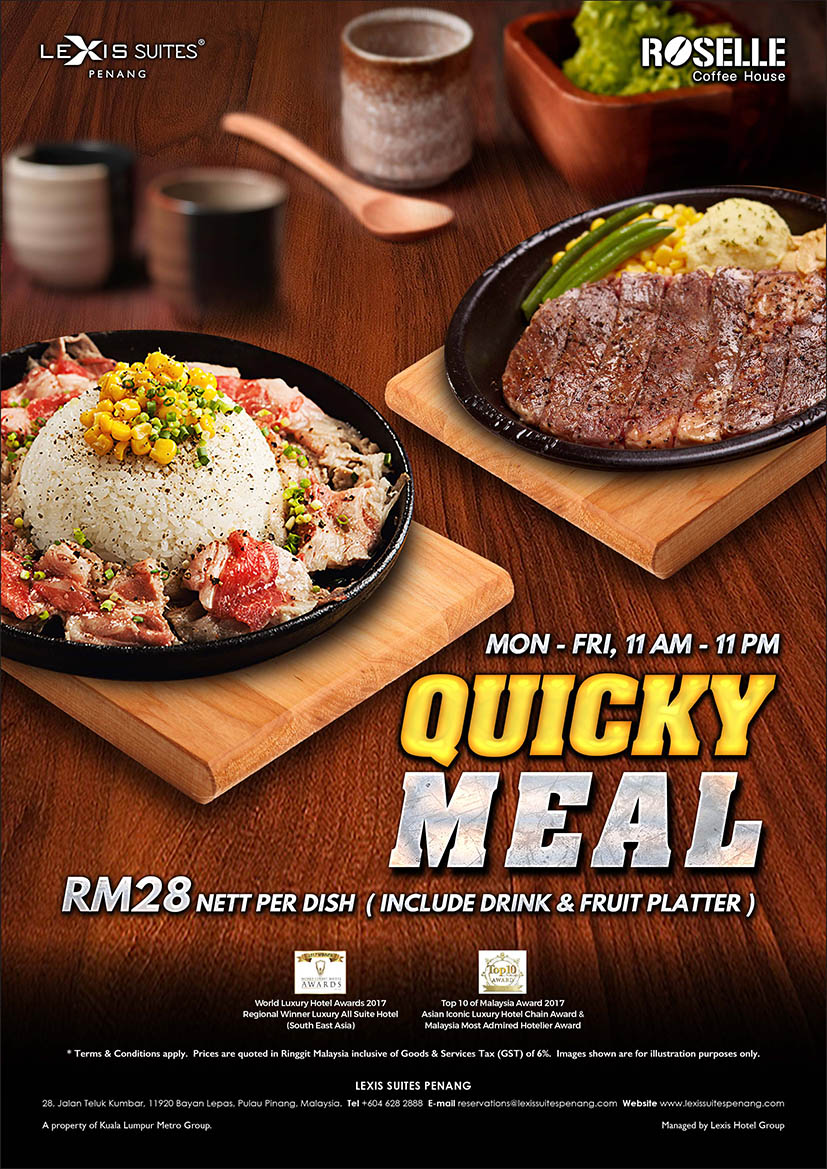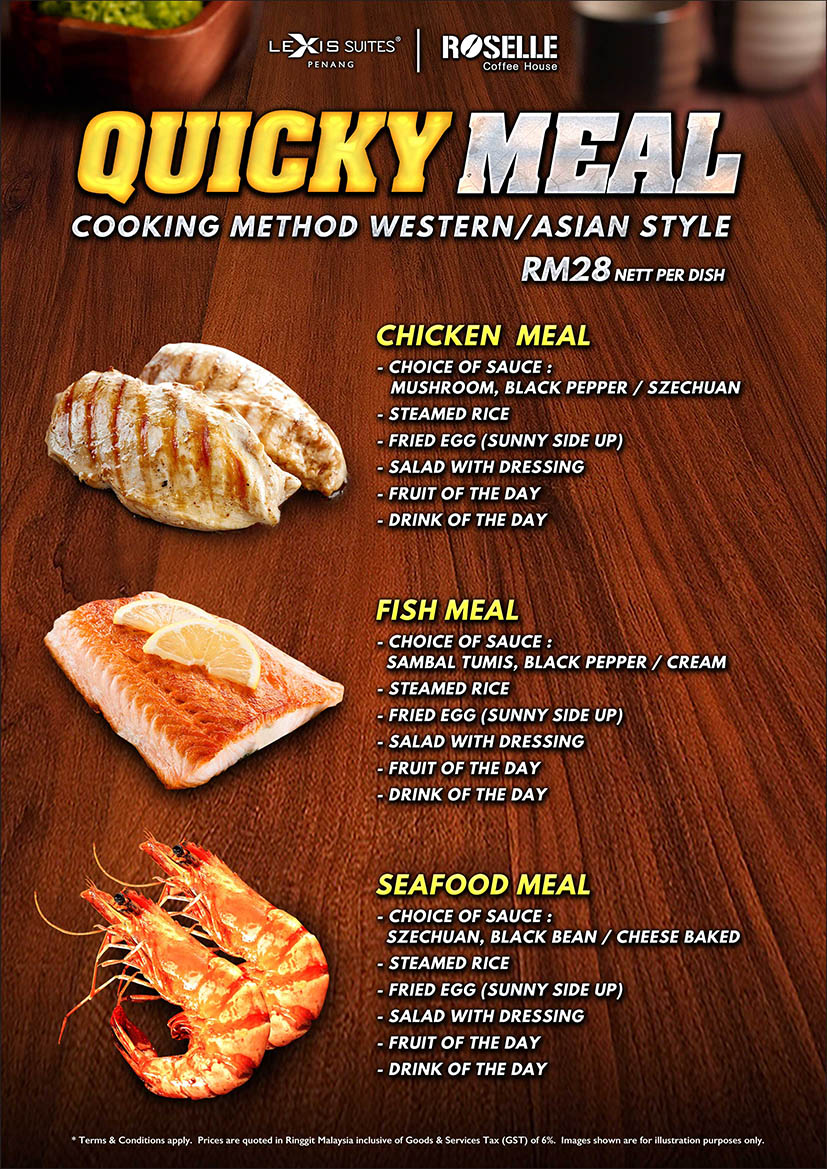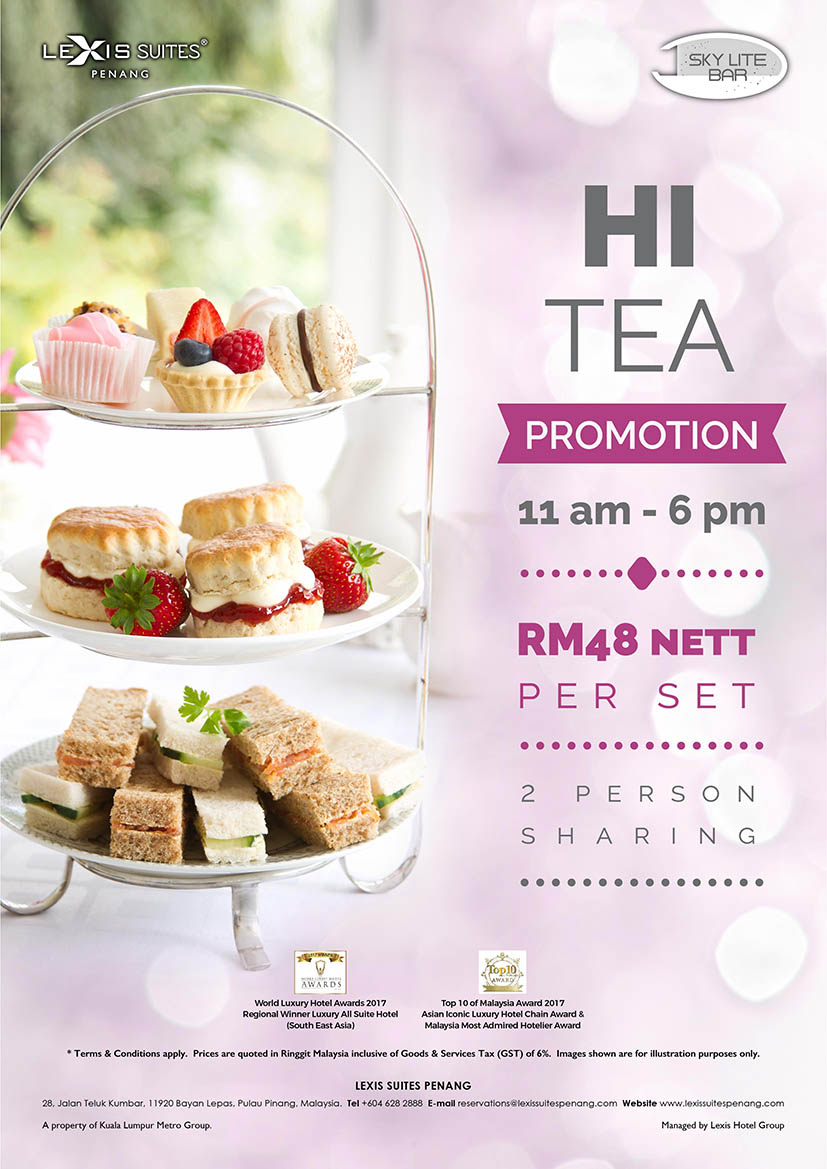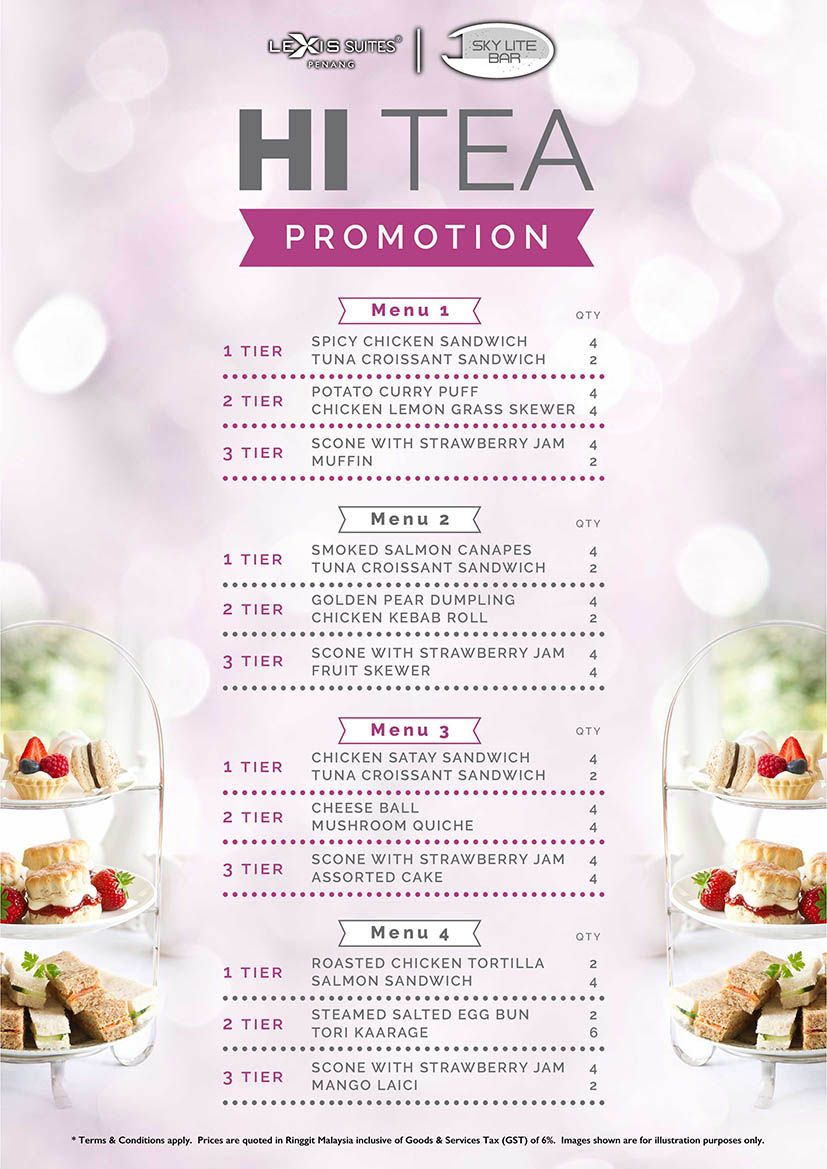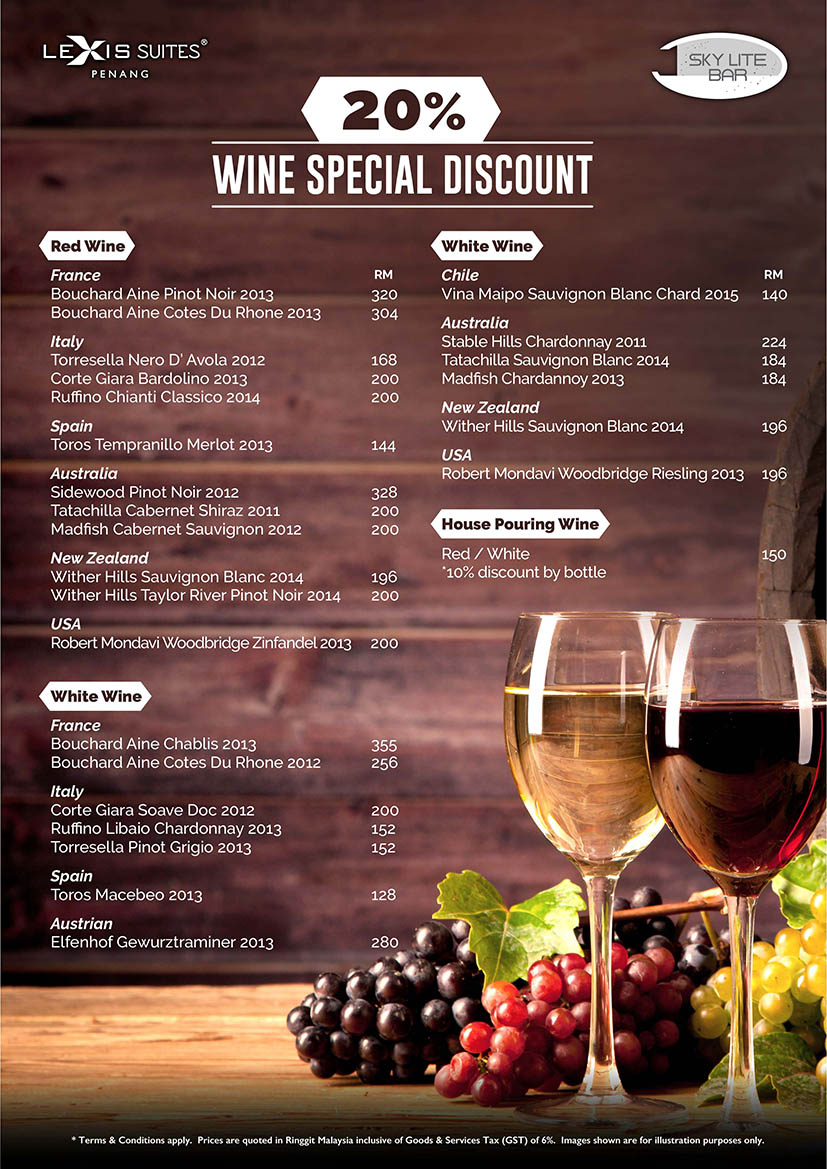 Overall, I quite love the simple and yet delectable dishes served at Roselle Coffee House, especially on the spreads available at the Japanese, appetizer and carving sections. As for the rest of the sections, there are still some rooms for improvements as the eatery caters mostly for ala carte orders rather than buffets.
Lexis Suites Penang is located right at the end of Teluk Kumbar before the main road into Gertak Sanggul. In fact, it's located just next to the Hao You Teluk Kumbar Seafood (公巴好友海鲜). The Roselle Coffee House is located at level 1 of Lexis Suites Penang. Just walk into the main lobby of the resort and move towards the right side of the lobby and you will see the elevator there. Take the lift to the first floor and you would see the restaurant there.
Name: ROSELLE COFFEE HOUSE @ LEXIS SUITES PENANG
Address: 28, Jalan Teluk Kumbar, 11920 Bayan Lepas, Penang, Malaysia.
Contact: 604-628 2888
Business Hours:
Breakfast: 6.30am-10.30am
All Day Menu: 11.30am-10.30pm
Buffet Menu: 6.30pm-11.00pm
Room Service: 24 hours
GPS: 5.287210, 100.232760
RATING:
Ambience: 8/10 (1-4 cheap, 5-7 average, 8-10 classy)
Food Choices: 8/10 (1-4 limited, 5-7 average, 8-10 many choices)
Taste: 7/10 (1-4 tasteless, 5-7 average, 8-10 excellent)
Pricing: 7/10 (1-4 cheap, 5-7 average, 8-10 expensive)
Service: 8/10 (1-4 bad, 5-7 average, 8-10 excellent)
About Lexis Suites Penang

: A luxurious resort by the beachfront that stands out as the only hotel on the island which offer guests the luxury of an individual private pool and steam room in every of its 222 suites. Located at the idyllic Teluk Kumbar, Lexis Suites Penang is about ten minutes' drive from Penang International Airport. The guestrooms feature two king-sized beds and a host of practical amenities in a spacious enclave, with an awesome view of the sea.
About Lexis Hotel Group

: Lexis Hotel Group provides discerning leisure and business guests with practical and luxurious accommodations across various properties in Malaysia. It is steadfast in offering professional management services for hotels and resorts, and has successfully built a strong, profitable and visible premier niche brand in the hospitality industry especially in managing award-winning unique water chalets as well as pool villas. The brand currently manages three properties, namely Lexis, Grand Lexis and the iconic Lexis Hibiscus, all located in Port Dickson. Another upscale property, Lexis Suites Penang, opened for business in first quarter of 2016.