Buon appetito~ Let's enjoy some great Italian cuisine with the newly launched Viva Italiano Promotion at the Garden Cafe @ Golden Sands Resort, Penang. The promotion is available from 7.00pm until 10.00pm on every Wednesdays until the end of October 2015. Priced at RM78nett (Adult) and RM39nett (child from 6-11 years old), diners would get to savor the best of what the Italians could offer in their culinary spreads. Do enjoy the serenading music from the resident house band.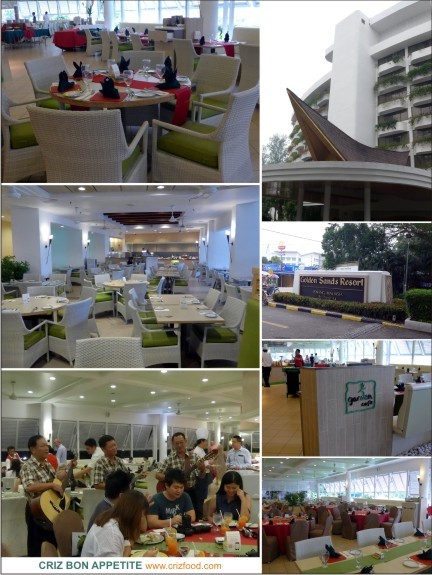 To start off the meal, let's dip into their Appetizer & Fresh Salad Bar. You would expect to get at least six kinds of imported and local fresh vegetables with their house dressing/vinaigrette and condiments such as French, Italian, Tartar, Thousands Island, Herbs Vinaigrette, Paw-paw Dressing, Garlic Crouton, Gherkin, Black and Stuffed Olive, Jalapeno Pepper, Red Pimentos, Onion Rings, lemon Wedges and Silver Cocktail Onion. On top of that they do have the Caprese Salad (tomato slices with fresh buffalo milk made mozzarella with drizzle of olive oil and some sprinkles of salt. Where are the sweet basils? :P), Caesar Salad, DIY Bruschetta, Assorted Cold Cut, Poached Half Shell Mussel with Vegetable Emulsion, Grilled Trio Color Pepper with drizzle pesto, Chilly Oil and sprinkle with Parmigiana Italian Pasta salad.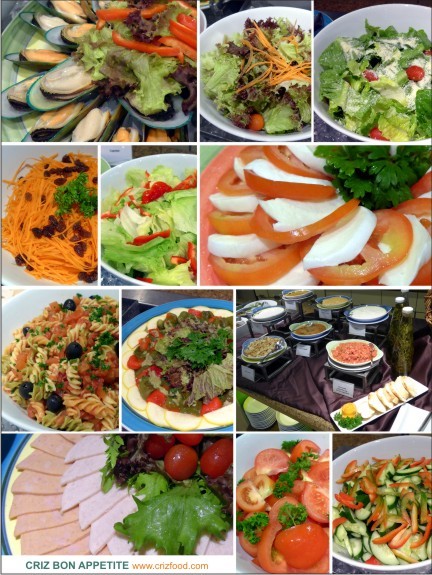 As for Soup, they have two options such as the Minestrone Casalinga and Crème de Pomodoro, served with freshly baked Breads, Rolls, Crisini (bread sticks) with Salted, Unsalted Butter and Margarine. I fell in love with the Crème de Pomodoro as it had the sweetness of all the added carrots, celery, onions, garlic, tomatoes with a light hint of oregano and sour cream. Instead of having it with bread rolls or crisini, I had some garlic croutons on the soup and it was heavenly delicious. As for the Minestrone Casalinga, I found it to be a bit lack in flavors compared to my home cooked Russian Borsche Soup. I would think bay leaves did play a high role in pepping up the flavors of tomato based soup which the Minestrone Casalinga had none.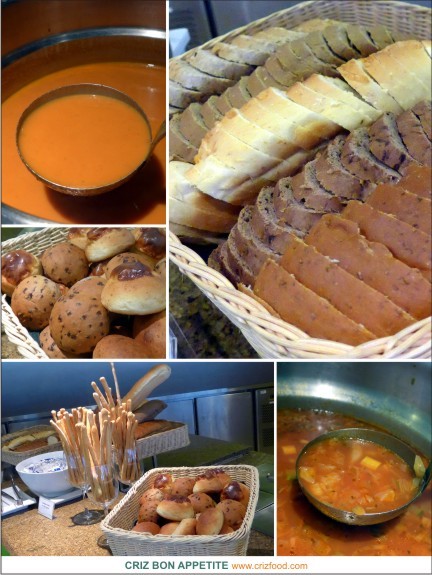 Moving towards the Hot Items Section, we had the Risi e Bisi (Rice & Peas), Pasticio (Layered Pasta with Tomato Sauce), Milanese Style Osso Bocco, Baked Pesto Chicken, Pan Fried Fish with Dill Cream Sauce, Potatoes Gnocchi with Green Peas served with Cream Sauce, Grilled Lamb Cutlet with Thyme Garlic Gravy, Sautéed Broccoli and Carrot and Grilled Prawn with Parmigiana Paprika Cream Sauce. The Risi e Bisi was practically buttered risotto with boiled peas. It went well with the juicy and yet tenderly prepared Milanese Style Osso Bosso beef chunks. Basically, everything on the hot item spread had its own unique flavors with the Potatoes Gnocchi with Green Peas served with Cream Sauce as my all-time favorite. Somehow, the texture of the gnocchi had that chewy yet flavorful potato sweetness that got me quite addicted to the dish.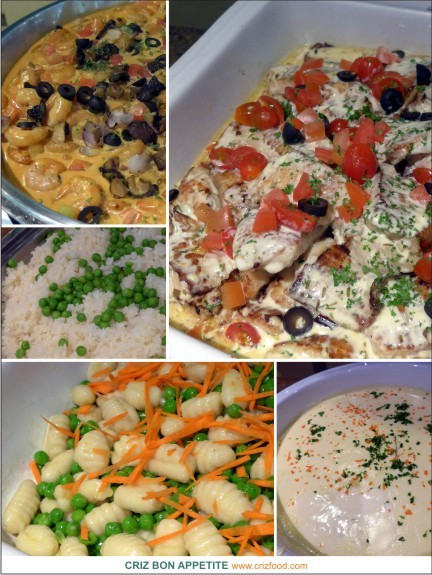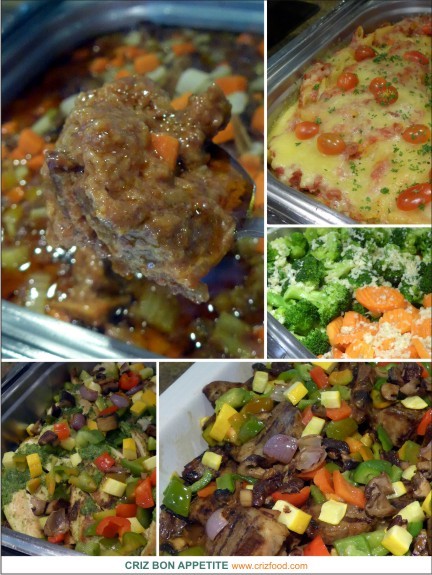 As for the Carving Section, the highlight of the night was their Roasted Beef with Caramelize Onion Brown Sauce. Everything was just perfect as the beef had just the right texture and was not overly done. At the Heating Element Section, they were serving Fristo Misto Di Mare. Every culture has its own unique fried items and the kitchen did really well by serving the Deep Fried Calamari and Deep Fried Prawns at their freshest state. I simply love the crisp on the well marinated seafood.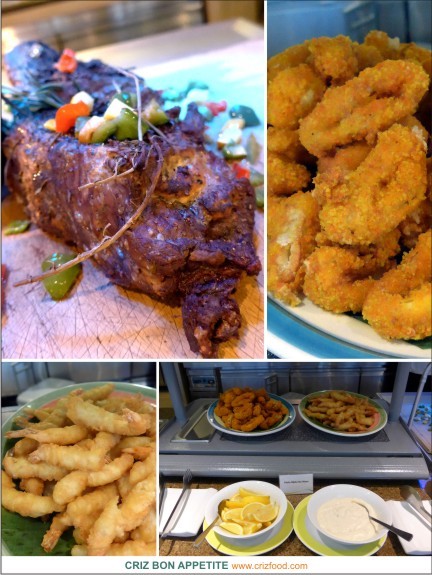 They also do have a Pasta Stall serving a variety of pasta such as vegetable fusilli, penne and spaghetti plus various condiments. As for the sauce, you would have options such as Napolitana, Carbonara, Bolognese and Marinara. Amongst the 4 sauces, my recommendation would be the Bolognese sauce as it has more texture and bites from the minced meat. However, I wondered why they have the "boil & dress the sauce" version unlike most restaurants as it was too "instant" to my liking. It's advisable to request for the pan-stir version which would thicken up the sauce and make the pasta dish more palatable.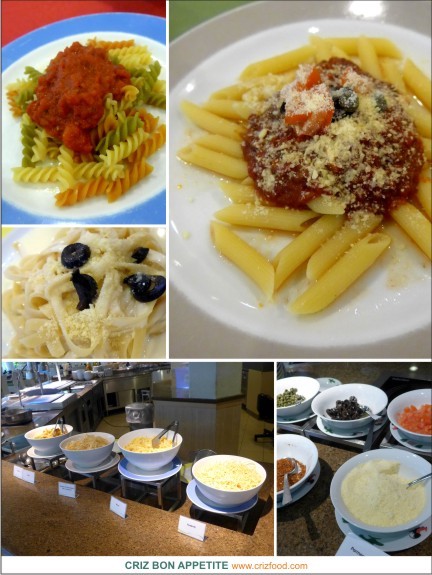 To wind up the meal, we had our sweet indulgence in their Dessert Section with mostly cakes. Those that we had on the evening included Assorted Tropical Fresh Fruits, Strawberry Pudding, Apple Pie, Morello Cherry Cake, Panna Cotta, Orange Zesty Cake, Fruits & Nut Cake, Orange Cream Caramel, Tiramisu, Peach Cobbler, Creme de Menthe Cake, Warm Chocolate Pudding and more. It was indeed a dessert paradise for many sweet-tooth diners. However, to my personal preference, I would have expected the pastry chef to come out with more unique Italian pastries rather than just having lots of "quite standard" types of cakes. The only dessert that stood out to be rather Italian was their Tiramisu Cake. Though lacked the authenticity of having the delish with savoiardi (lad fingers), it was still a delicious mascarpone cream based dessert. I was actually looking forward to a good mix and match of Italian pastries and cakes that stood out from other buffet spreads but not many were present. The pastry chef should look into producing more pastry items such as cannoli, brioche, cream horns, eclairs, appolini and more to give the diners more options into Italian pastry treats.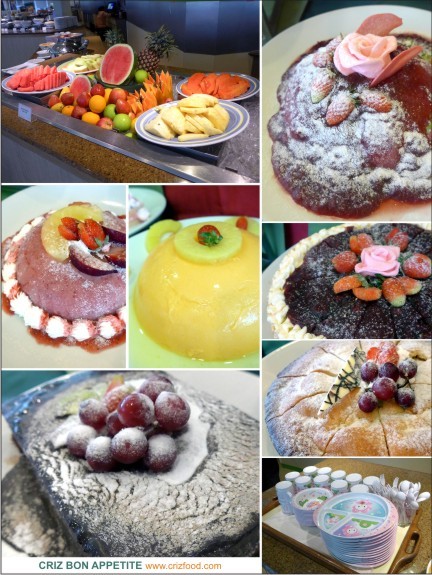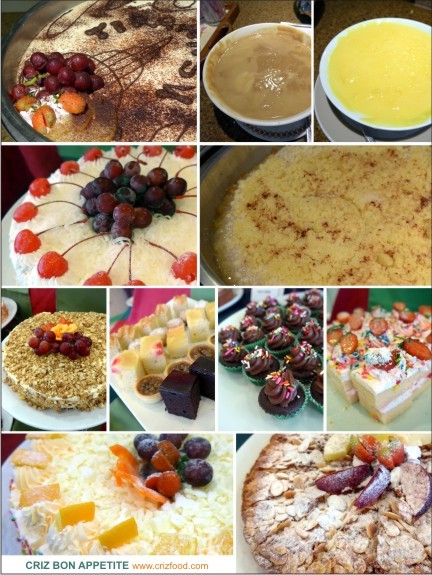 Overall, I quite like the concept of having a themed buffet dinner once weekly as you would not get bored with the spreads if you were to be an in-house guest. At the same time, it would give the kitchen ample time to plan and pep up more goodies. I would say their first introduction to the Italian dishes for the night to be quite impressive, considering that the kitchen staff took the effort to ascertain that the dishes served were at their freshest state.
Do check out the hotel's other promotions by clicking the poster below for a clearer view.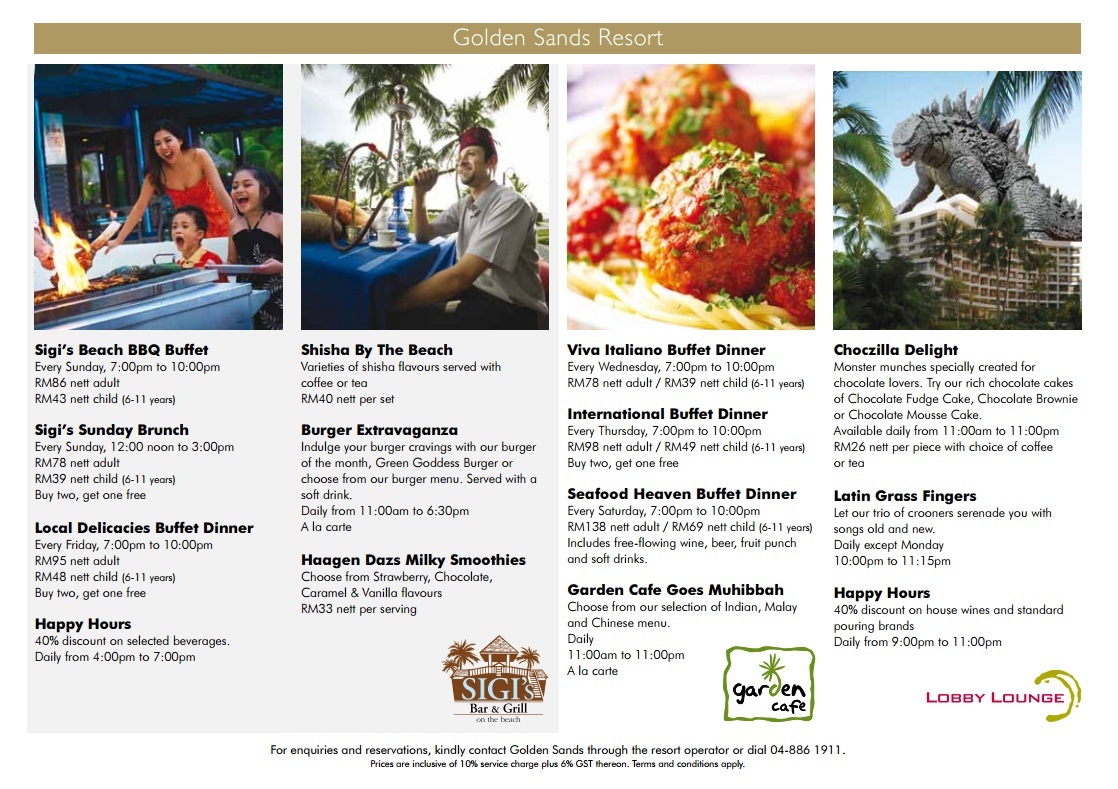 The restaurant is just located within the premises of Golden Sands Resort. Drive all the way up towards Batu Ferringhi. When you see the Rasa Sayang Resort & Spa on your right, slow down and watch out for the Golden Sands Resort entrance which is right after the Rasa Sayang Resort & Spa. Park your car at the ample car park there and walk into the main lobby of the resort. Head towards the left side of the lobby and you would see the Garden Café there.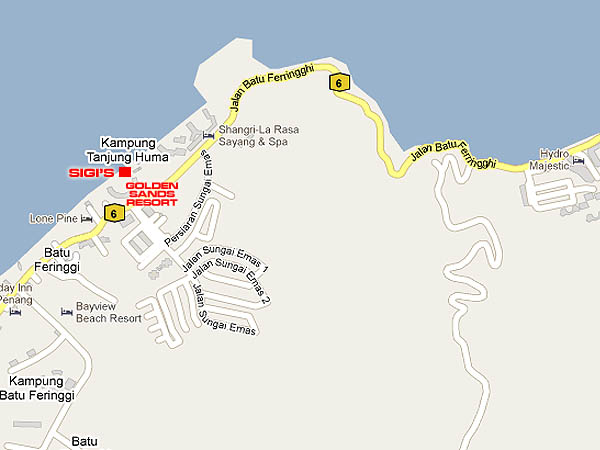 Name: GARDEN CAFE @ GOLDEN SANDS RESORT
Address: Batu Ferringhi Beach, 11100 Penang, Malaysia.
Contact: 604-886 1911 (Direct Restaurant Line)
Business Hours: 7.00pm-10.00pm (Ala Carte: 6.30am-11.00pm)
GPS: 5.477405, 100.251657
RATING:
Ambience: 9/10 (1-4 cheap, 5-7 average, 8-10 classy)
Food Choices: 8/10 (1-4 limited, 5-7 average, 8-10 many choices)
Taste: 8/10 (1-4 tasteless, 5-7 average, 8-10 excellent)
Pricing: 7/10 (1-4 cheap, 5-7 average, 8-10 expensive)
Service: 8/10 (1-4 bad, 5-7 average, 8-10 excellent)
Hong Kong-based Shangri-La Hotels and Resorts currently owns and/or manages 90 hotels under the Shangri-La brand with a room inventory of over 37,000. Shangri-La hotels are five-star deluxe properties featuring extensive luxury facilities and services. Shangri-La hotels are located in Australia, Canada, mainland China, Fiji, France, Hong Kong, India, Indonesia, Japan, Malaysia, Maldives, Mauritius, Mongolia, Myanmar, Philippines, Singapore, Sultanate of Oman, Taiwan, Thailand, Turkey, the United Arab Emirates and the United Kingdom. The group has a substantial development pipeline with upcoming projects in mainland China, Cambodia, India, Myanmar, Philippines, Qatar, Saudi Arabia and Sri Lanka. For more information and reservations, please contact a travel professional or access the website at www.shangri-la.com.