Note: This place has ceased operation in mid 2010.
Most of the time, major hotels within the Pearl of Island, Penang, would only hold buffet during weekends and special occasions. With the opening of Hardwicke House BBQ & Buffet Restaurant barely few months back, you can now have the opportunity to have buffet any day during lunch and dinner.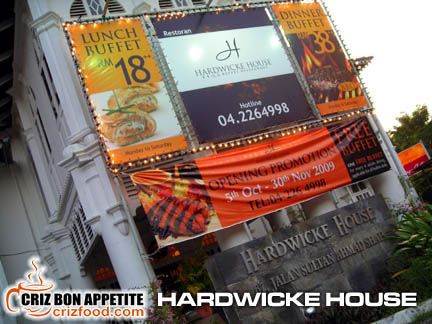 What is the difference between the food served at Hardwicke House and hotels? Well, practically none. Both of them have the same style of serving dishes from appetizers, salads, meat dishes to desserts but Hardwicke excels one step ahead with the availability of fresh seafood and meat grill DAILY for dinners at RM38++ per pax. Lunch would be at RM18++ minus the grill menus. Let us have a peek at what style of food would be available on a typical dinner evening.
As starters, we had Cream of Asparagus with some dinner rolls accompanied with butter cubes and some jars of crispy papadam and some crackers.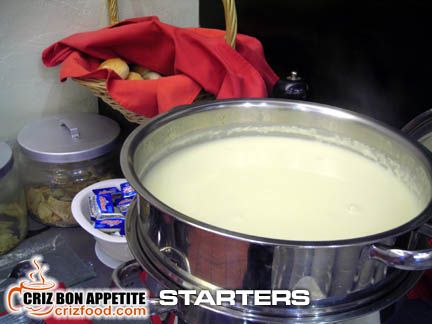 The salad section was quite impressive. Other than the usual salad greens, there were also some corn kernels, kidney beans, cherry tomatoes, button mushrooms, olives, raisins, cherries, pea sprouts (豆苗,dou miao) and swirl pasta for us to mix and match to our own liking. As for dressing, there were quite many choices such as mayonnaise, creamy French, vinaigrette, coleslaw, creamy Italian, thousand island and of course some mustard too.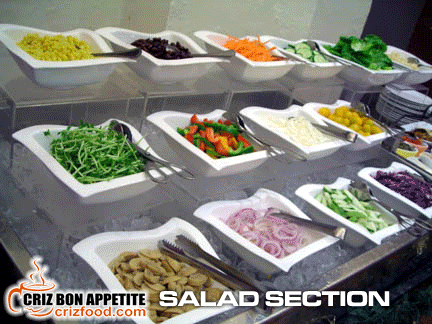 The main buffet spread for the night consisted mainly of some local, Indian and Western cuisines. We had fried rice, fried noodles, cabbage poriel, brinjal sambal, dhal, lamb rogan josh, chicken curry, roast beef, baked cured salmon with cheese, chicken lor bak (chicken rolls), crispy Vietnam prawn roll and spaghetti and beef Bolognese sauce. This was not a bad spread for those lamb and beef lovers.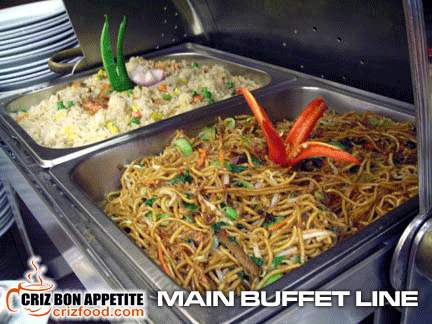 As for the grill section which would only be available for those dinner patrons, the options would be more. There would be roast lamb leg, steaks, sausages, prawns, squids, fish, clams and of course there would also be tandoori chicken. You can also choose what you want as side dishes such as mash potatoes, baby carrots and corn kernels. On top of that, you can choose whichever gravy you would like to have such as BBQ sauce, mushroom sauce or even black pepper sauce.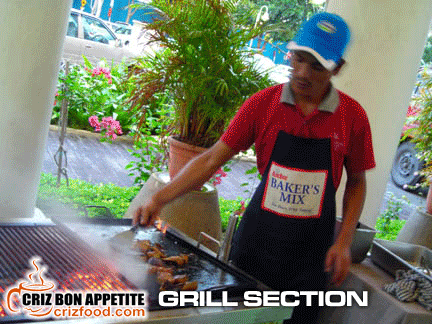 Sweet tooth lovers would surely love their desserts section. On top of their many options such as homemade cakes, tarts, mousse, jelly, fruits, brewed coffee and tea, there are also many flavors of ice cream with your choice of toppings such as strawberry, caramel and chocolate.
If you think the beverages would not have the "boost" to energize you, there's always the option to order some good old hot cup of "special" coffee. Of course these would not be covered under the buffet menu. They have Guatemala SHB Arabia, Kenia AA Arabia, Java WIB Robusta, Costarica Arabia SHB, Espresso Coffee Pod "Oro", Decaffeinated Espresso Coffee Pod "Oro" to give you your favorite Espresso, Ice Berg, Regular Black, Cappucino, Flat White or even just a Latte.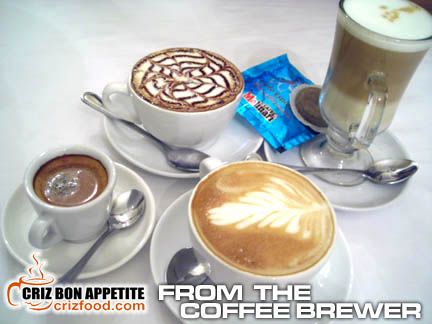 Some people might want to have some wine to go with the meal. There would be many unique and established brand of wine for you to choose from the wine house. Some of the recommended would be the Friulvini Verduzzo IGT, a straw yellow colored wine with a pleasantly, amiable, slightly acidulous and full bodied which had a hint of fruity taste. This would go well with confectionery, salads and fruits. The next would be the Chilean Terranoble Sauvignon Blanc 2005. This slightly yellowish colored wine would be fresh, dry and well balanced for your consumption. It would be ideal to go with fish and seafood. There would also be the New Zealand produced Schubert Hardwicke Reserve Cabernet Sauvignon 2002, the deeply red colored wine would exhibit an intense nose of blackberries, plum, chocolate with notes of walnut and spice. This red wine would be great with your meaty meals.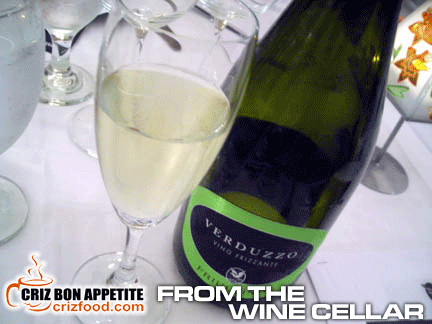 There are many ongoing promotions from Hardwicke House this festive season. You might want to click and enlarge the photo below to view more on their December-January promotion.
For Christmas, check out their Christmas promotion too. It's best that you call up to reserve your table to avoid disappointment.
If you are coming from town along Jalan Burma, drive all the way until you see a "Y" junction. Left would lead you to Pulau Tikus. Right would lead you to Gurney Drive. Turn left into Jalan Pangkor (keep to your right). Immediately after you see Gleneagles Medical Centre on your right, slow down. Turn right into the service road and you would see a purplish building (Northam Tower). Hardwicke House is just in front of the building. You would not miss the white colored colonial architectural building.
Name: HARDWICKE HOUSE BBQ & BUFFET RESTAURANT
Address: 67 Jalan Sultan Ahmad Shah, 10050 Penang, West Malaysia.
Business Hours: 12.00noon-2.30pm (lunch), 7.00pm-10.30pm (dinner)
Contact: 604-226 4998
GPS: 5.427643, 100.320806
RATING:
Ambience: 8/10 (1-4 cheap, 5-7 average, 8-10 classy)
Food Choices: 8/10 (1-4 limited, 5-7 average, 8-10 many choices)
Taste: 8/10 (1-4 tasteless, 5-7 average, 8-10 excellent)
Pricing: 7/10 (1-4 cheap, 5-7 average, 8-10 expensive)
Service: 8.5/10 (1-4 bad, 5-7 average, 8-10 excellent)