NOTE: Effective 19 December 2009, Francis Fusion Western Food will be relocated to Poly Cafe (opposite the present location, directly next to Bellisa Row/3rd shoplot after Lorong Leandros) GPS: 5.432602,100.310738)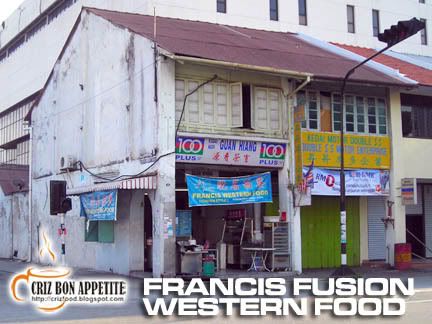 You do not have to go to steakhouse and pay exuberant prices just to have your Western Food. With Francis Fusion Western food in Pulau Tikus, you can anytime enjoy the taste and fusion style of Western dishes at a much lower price. You would not believe that a small stall in an old coffee shop could have provided with such extraordinary and delicious food.
What made Francis Western Food the ideal place to patron? Well, he was with the Western section of a 5-Star Hotel in Singapore before he moved back to Penang to be with his family. Moreover, his style of cooking and taste are totally different compared to any other normal Western food stalls around Penang. In fact, he is the only stall in Penang that provides fusion style of cooking combining many different herbs and cooked either as deep fried, sauté, grill, or baked. His love and personal touch in preparing his side dishes and salads are something that made him real proud. All his meals would come accompanied with pineapple salad, potato chicken ham salad, French fries, or baked potatoes and crunchy garlic bread.
I have personally tried almost 80% of all his food in the menu (more than 50 choices) and have never ever had any complaints. Everything in the menu has its unique taste. We had our dinner recently there and ordered the Chicken Cordon Bleu as well as the Baked Black Pepper Chicken. Both dishes cost us only RM17.50. One look at the photos and I can assure you that you would be thinking of another visit there.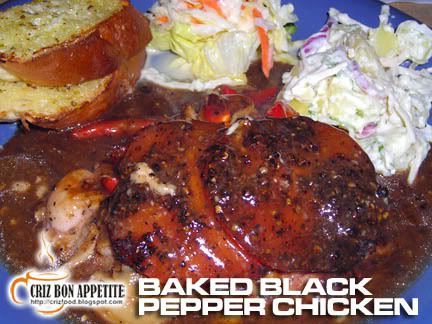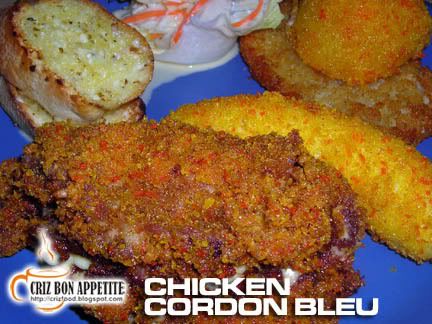 Some of my personal recommendations are the Cheesy Spaghetti, Baked Tom Yam Fish, Baked Salmon with Orange Lemon Butter, Chef's Spicy Chicken, Baked Black Pepper Chicken, Cordon Blue, Mixed Grill, Ham Omelette, etc. Well, just order what you think is nice and surely you will not regret.
Kedai Kopi Guan Hiang which housed the Western Food stall is just at the junction of Jalan Cantonment and Jalan Burmah in Pulau Tikus. Do also check out his special order during festive season as he would also specially prepare some rich moist Chocolate Cake, Mint Stuffed Turkey, etc and they are always the best around.
Name: FRANCIS FUSION WESTERN FOOD @ Kedai Kopi Guan Hiang
Address: 38 Jalan Burmah, 10350 Penang, Malaysia.
Contact: 012-4930554 (Francis Cheah)
Opening Hours: 5.00pm -10.00pm (Closed on Monday)
GPS: 5.431613, 100.311613
RATING:
Ambience: 6/10 (1-4 cheap, 5-7 average, 8-10 classy)
Food Choices: 9/10 (1-4 limited, 5-7 average, 8-10 many choices)
Taste: 9/10 (1-4 tasteless, 5-7 average, 8-10 excellent)
Pricing: 7/10 (1-4 cheap, 5-7 average, 8-10 expensive)
Service: 7/10 (1-4 bad, 5-7 average, 8-10 excellent)