Summer Dessert Bakery which is a Penang based bakery had finally opened its first café at Icon City, Bukit Tengah, Bukit Mertajam on Mainland Penang recently. It's named as Summer Dessert Bakery Café. Compared to many other cafes out there, this outlet has a different concept with the ground floor being a complete bake supply area plus al fresco area and both mezzanine and first floor being the chill out areas for in-house dining. On top of that, there's also a small room on first floor for private functions.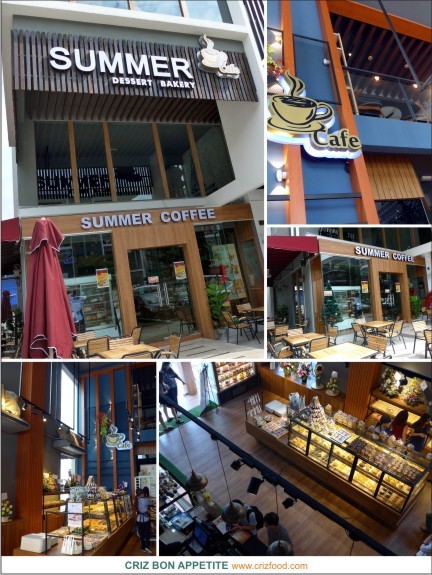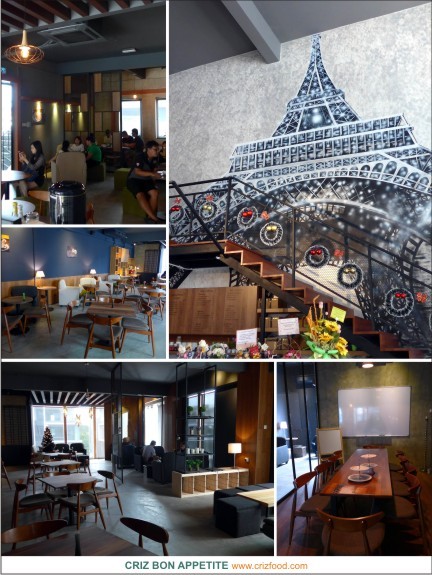 What I like about this café is that it's practically the one-stop bakes and desserts center where you could buy practically anything from buns, cakes, breads, desserts, cookies, nougats, birthday cakes with hot and cold beverages under one roof. Here are some of their fresh bakes and desserts for the day.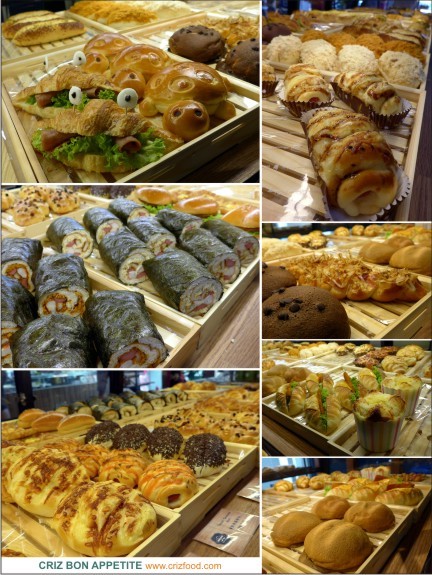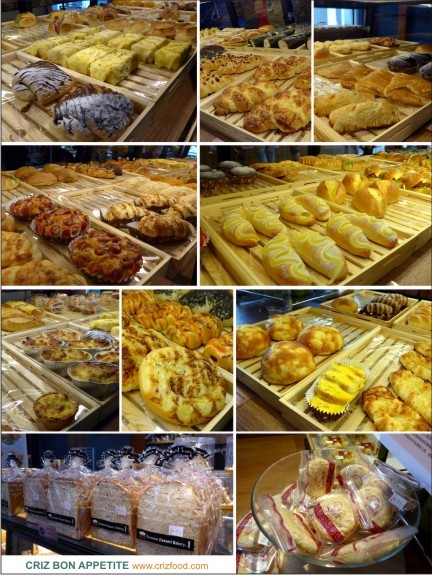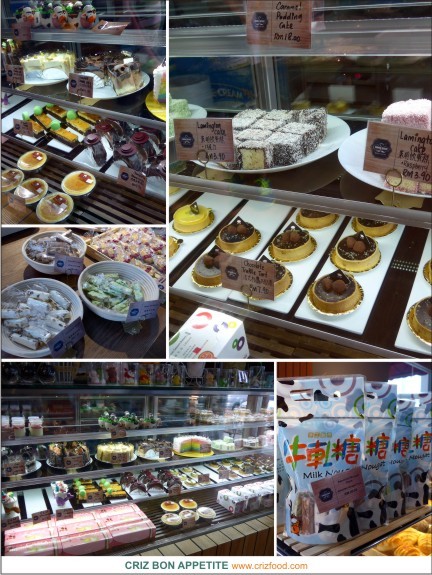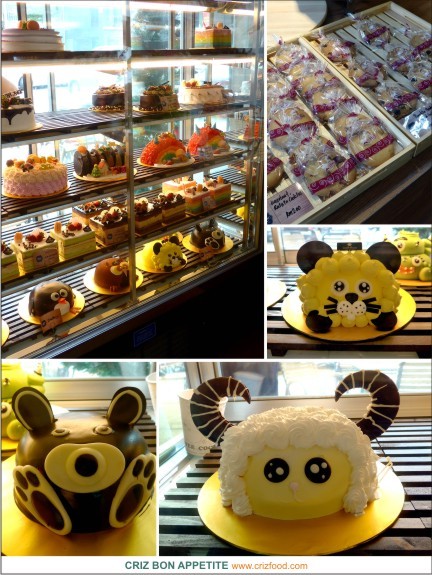 On top of that, there are more custom order dishes for breakfast and tea time too such as Summer Breakfast (RM13.90), Summer Snack Platter (RM13.90), Burger Chicken Chop (RM12.90), Special Sandwiches (RM8.90), Noodle Cintan with Ham, Egg & Sausage (RM8.90), Flatbread Pizza (RM15.90 – Sausage Tomato, Tomyam Chicken or Chicken Pepperoni), Belgium Chocolate Waffle (RM12.90), Ice Cream Honey Toast (RM13.90), Mexico Sesame Flatbread with Chicken Pepperoni (RM15/4 pcs), Danish Cream Roll (Original RM3.50/pc or Chocolate RM4.00/pc), Portuguese Tart (RM2.20/pc or RM8.00/4 pcs), Dacquoise (RM3.80/pc), Rose Chocolate Moist Cake (RM11.90/pc), Mango Passion Mousse Cake (RM12.90/pc), Chocolate Mango Passion Mousse (RM11.90/pc) and more. I quite like the texture and taste of the Dacquoise as it resembled a less sweet version of Macaron as the recipe is basically the same but with the additional usage of all purpose flour.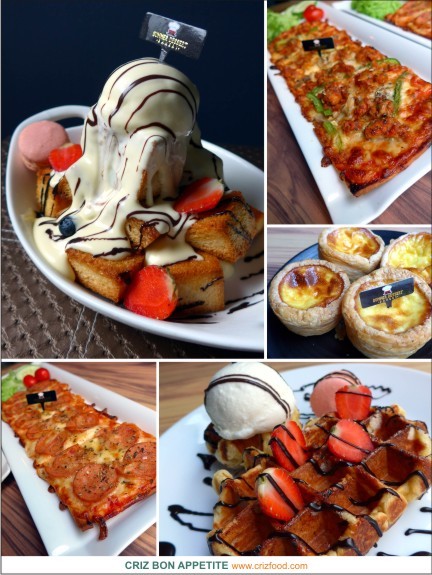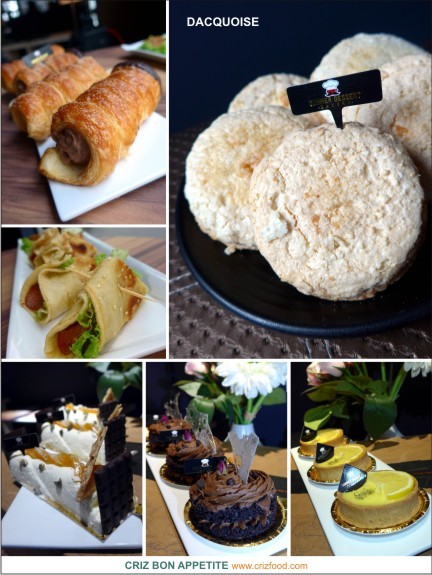 There do have Hi-Tea too but their concept is totally different than others as it's based on DIY concept, meaning you choose what you want from their spreads of bakes and desserts and they would help you to display on their 2-tier stands. Each item would be charged individually. Some of the most sought after items could include Sushi Roll (RM3.10/pc – cut into 2-4 pieces), Panna Cotta (RM4.50/bottle), Danish Blueberries Custard (RM3.90/pc), Danish Sugar (RM2.50/pc), Lemon Tart (RM7.90/pc), Chocolate Truffle Tart (RM7.90/pc), Green Tea Truffle Tart (RM7.90/pc), Lemington Cake (RM3.90/pc – Green Tea, Chocolate or Raspberry), Macarons (RM3.00/pc) and more.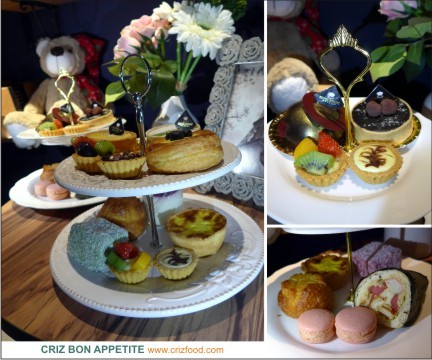 As for beverages, there are many types of coffee, tea, chocolate, ice blended, iced to fruit juices to cater to the needs of all ages. Summer Coffee (RM12.90 – large with salted caramel & crème brulee), Toffee Nuts Latte (RM10.90 – large), Paris Tower (RM13.90 – raspberry & oreo), Ice Blended Raspberry & Blackcurrant (RM14.90 – with some blue berries added), Black Eagle (RM13.90 – ice blended chocolate & mint), Blue Citrus Mint (RM25.00 – blue lagoon, lemon juice, mint with apple slices) and After Dinner (RM25.00 – orange & mango juice with mango slices) are some of my recommendations.
Overall, I quite like the concept of the café as it's so far the only café in Penang which enable its diners to be spoiled for choices. Moreover, the beverages are of a better quality than many cafes out there. As for the coffee, the beans are of somewhere nearer to medium roasted and can be of high acidity to many. I do hope they have more options as I'm more of a medium-dark roasted coffee drinker.
It's not hard to locate Summer Dessert Bakery Cafe as it's situated within the newly built Icon City. If you are coming from the North-South Highway towards Auto City, just keep to the left after you passed by the Juru Rest Area (you can see the Petron petrol kiosk there). Turn left into Jalan Kebun Nenas until you reach the first traffic lights. Before the traffic lights, turn left into Jalan Bukit Tengah. Drive all the way until the second junction on your left and turn left into the service road. Drive further until the second left junction and that's Jalan Icon City. Turn left, drive on for about 250m and you will see the café on your left. Parking could be scare during peak period of the day, especially dinner time. So, do plan your time wisely.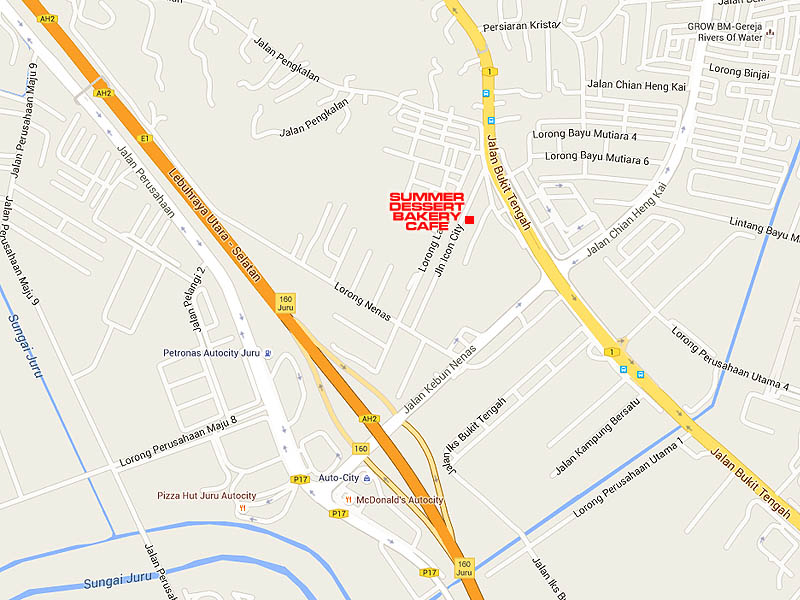 Name: SUMMER DESSERT BAKERY CAFE @ ICON CITY
Address: 16 Jalan Icon City, Icon City, Bukit Tengah, 14000 Bukit Mertajam, Penang, Malaysia.
Contact: +604-504 1848
Business Hours: 9.30am-1.00am
GPS: 5.344477, 100.434177
RATING:
Ambience: 8.5/10 (1-4 cheap, 5-7 average, 8-10 classy)
Food Choices: 9/10 (1-4 limited, 5-7 average, 8-10 many choices)
Taste: 7.5/10 (1-4 tasteless, 5-7 average, 8-10 excellent)
Pricing: 7/10 (1-4 cheap, 5-7 average, 8-10 expensive)
Service: 9/10 (1-4 bad, 5-7 average, 8-10 excellent)