Earlier in 2014, I've written an article for HungryGoWhere Malaysia on Hakka Village (客家山寨), Balik Pulau, Penang. It was a height defying experience travelling uphill to an altitude of 300' above sea level via a jeep. However, they have relocated to another venue on flat ground to enable more visitors (especially those elderly) to try out their home cooked Hakka cuisine. Though booking for their recreational camping, physical strength challenge and group training recreational activities or even holding some private events are still available, special arrangement would be made to cater to their dining needs. The new outlet has been named Hakka Village Branch (客家分寨), located along the main road of Jalan Sungai Pinang, Balik Pulau, Penang.
To savor their delicious and home cooked Hakka Cuisine, the price would be at RM38nett (adult) and RM19nett (children) with a minimum order for 2 pax. Reservation is required to enable them to pep up your dishes well on time. Rice and nutmeg juice would be free flow and dishes are refillable. There won't be a fix menu for the day as you get to eat whatever dishes they have available for the day – with a minimum of 7 dishes plus 1 soup.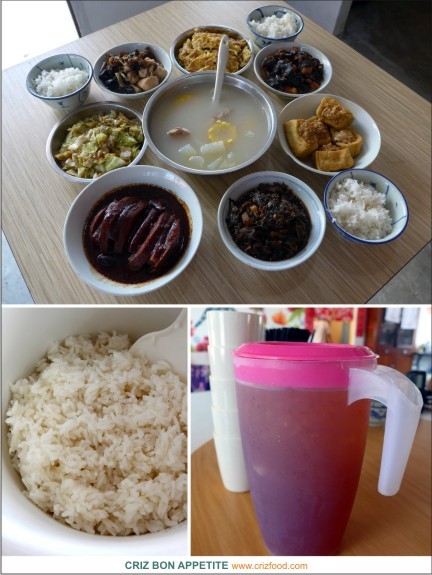 Though some of the dishes may vary from day to day, some of their signature dishes would surely be highlighted. Let me brief you through on the dishes we had for the day.
Firstly, there was the Braised Pork with Red Fermented Bean Curd and Wood Ear Fungus (紅腐乳/南乳木耳燜豬肉). If you love the flavors of red fermented bean curd which is quite a norm in Hakka cuisine, you would truly love this dish. Moreover, they used lots of wood ear fungus (black fungus/cloud ear fungus/Auricularia polytricha) which are beneficial to our body system such as improving the blood circulation, lowering cholesterol, anti-viral and more.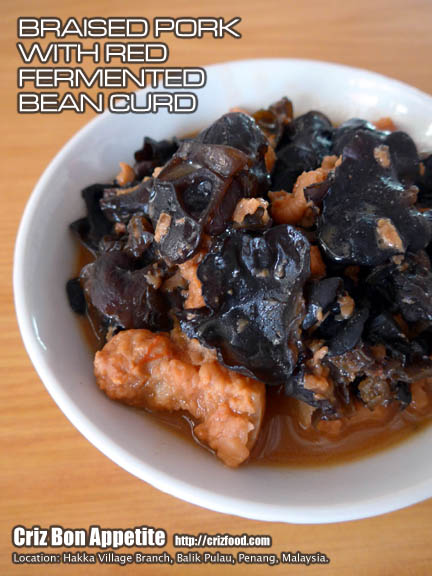 Next on the list was the Preserved Sweetened Mustard Greens (Mui Choy) with Pork Belly (梅菜豬肉). Somehow, the kitchen managed to get this dish right with the right balance of sweetness and saltiness. Moreover, the added pork belly slices gave the overall flavors an extra boost with natural oiliness. Ideally, I would prefer to have this dish over porridge than rice, especially during such humid and dry weather~ 🙂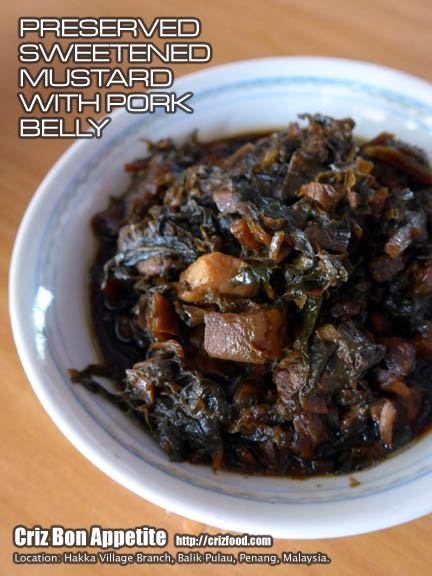 I'm a big fan of taro and when the Hakka Style Steamed Pork Belly with Taro (Kau Yoke- 客家芋頭扣肉) was served, I was all eyes on those nicely steamed taro pieces in red fermented bean curd. However, this dish would come in a set of a thick slap of pork belly meat and a piece of deep fried taro. There were distinctive flavors from the added red dates and Shitake mushrooms in the dish. Just give a bowl or two or three of hot steaming rice and I could just gobble up the whole dish.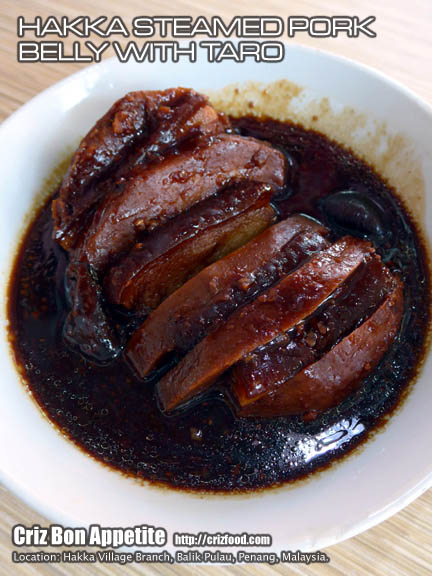 We also had the Yellow Wine Chicken (黃酒雞), a simple home style chicken dishes with julienned ginger, wood ear fungus and yellow wine. The mild sweetness from the added yellow wine indeed pepped up the unique flavors in the dish.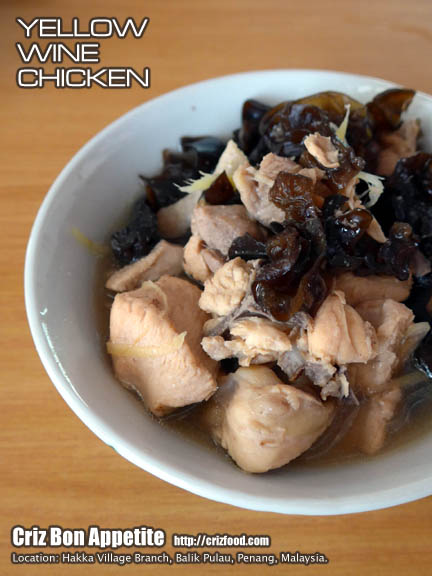 The Hakka Stuffed Bean Curd (客家釀豆腐) might look plain with nothing more than some deep fried bean curd cuts with stuffed minced pork. However, sometimes simplicity ruled over complexity in a dish. Those pieces of stuffed bean curds were truly delicious.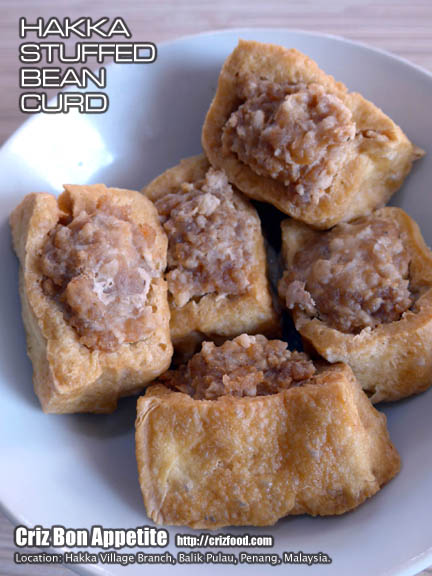 For health reasons, I would try to avoid preserved ingredients especially those with high sodium content. However, their Salted Radish (Chai Poh) Omelette (菜莆煎蛋餅) was one dish that caught me clearing up the whole plate~ LOL~ 😛 Somehow, the kitchen managed to soak the salted radish just right to rid the excess saltiness. All there was left was a nice plate of fragrantly fried eggs with crunchy bits from the added salted radish. Thumbs up!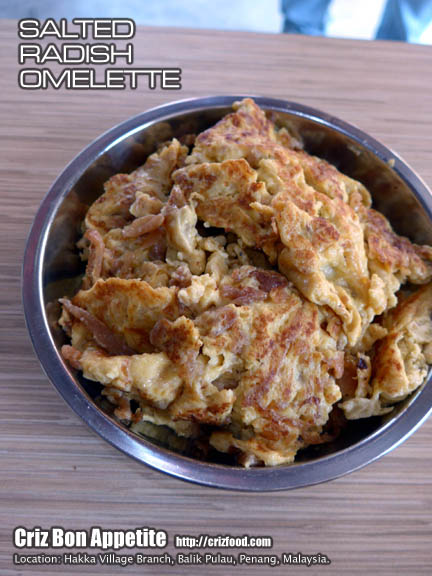 Their Stir Fry Cabbages with Dried Shrimps (包菜炒蝦米) might look simple but it was pepped up with the fragrance and flavors from some added dried shrimps and oyster sauce.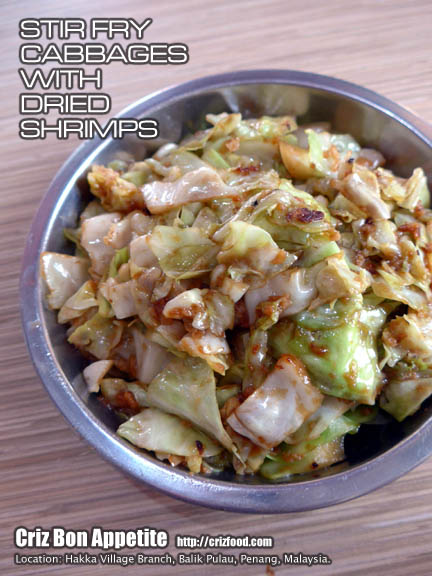 The soup for the day was the Chinese Style Sweet Corn Soup (中式玉蜀黍湯). It was nothing special as I do cook this soup on a regular basis too. However, corns are beneficial to the body system as they contained great antioxidant properties for general wellbeing. So, consuming a bit more of this soup won't do you any harm.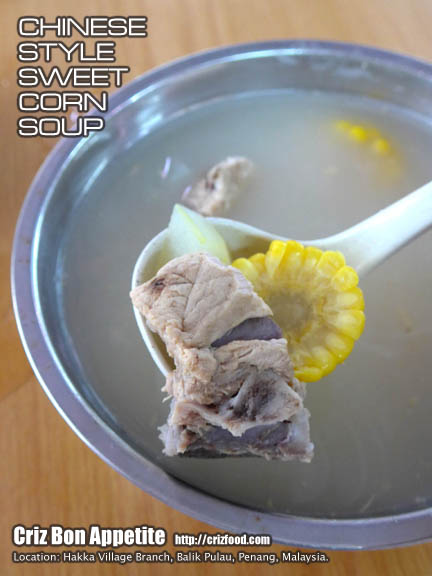 Penang has been known as one of the top quality producer for nutmeg as well as its by-products. You would be thrilled to be served with free flow of Nutmeg Juice (豆蔻水) here. Instead of the freshly blended ones with added sour plum, you would be served another version which had been slowly simmered in rock sugar.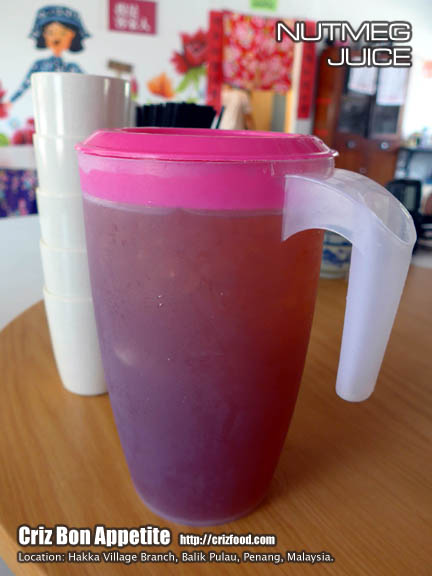 We were surprised that the boss threw in another bonus dish which was the Hakka Style Sour Braised Pork Trotters (客家豬腳酸). Compared to the old ginger simmered Black Vinegar Pork Trotters, this dish has a unique sourness from added tomato puree plus chopped radish and carrots.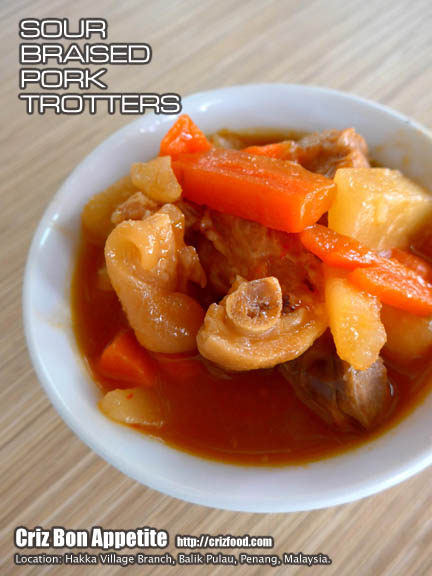 Overall, I would think that these were just some of the basic Hakka dishes they have served during our visit as there are still more delicious dishes not covered in their menu-less spread. I've tried their Hakka Lui Cha (擂茶) during one of the recent Chinese New Year event and it was the best I've tasted. Moreover, there were the Salt Baked Chicken (鹽焗雞) and Hakka Yam Abacus Beads (算盤子) which I do find to be extremely delicious. Too bad these won't be in the menu due to the tedious work and quality control (QC) involved to pep up all these fresh dishes. Though, the pricing might be a bit steep for some, many are not aware that if you like any of the dishes, you could always ask for refill as many times as you like without any additional charges.
After your meal, you could always pay a visit to the Local Products & Souvenir Shop just behind the main dining hall. Since Penang is a world known for the culturing and production of nutmegs, you should try to get your hands onto some of the nutmeg by-products such as pickled nutmegs, nutmeg with licorice, nutmeg juice and more.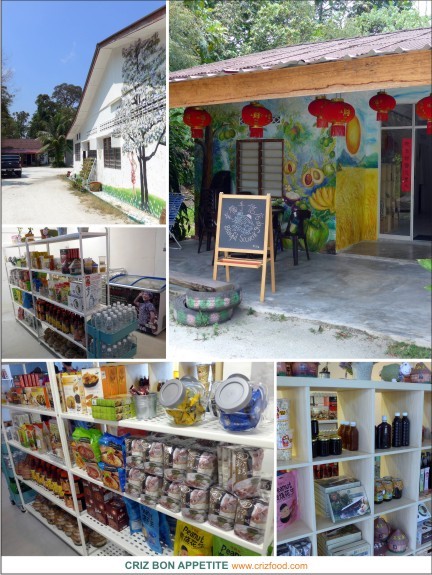 Behind the souvenir shop would be another attraction – Hakka Village Cultural Center. If you would like to know the history behind how the Hakka clan landed in Malaysia and how was their lifestyle from those heydays, this would be quite an ideal place to learn more. There would be an admission fees of RM10 imposed on each non-dining individual.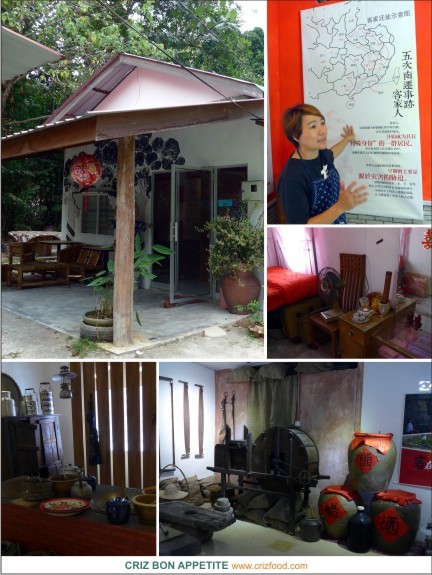 If you are coming via the hilly Jalan Tun Sardon towards Balik Pulau, drive all the way until you see a T-junction (Jalan Tun Sardon/Jalan Balik Pulau). Turn left and drive all the way until a mini roundabout. Turn left into the second exit (Jalan Sungai Pinang) and drive on about 900m and you would see Hakka Village Branch on your left opposite Tingkat Sungai Pinang. You won't miss it as there would be lots of colorful lanterns hanging at the fence.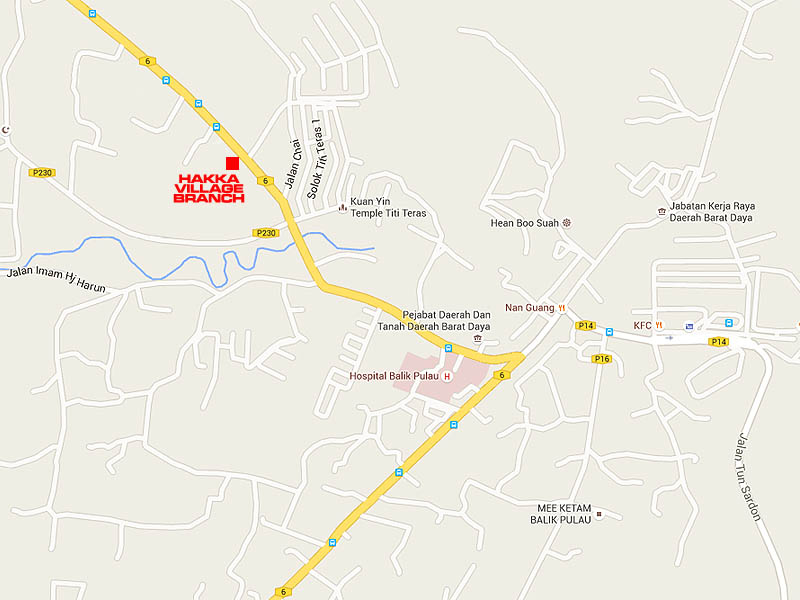 Name: HAKKA VILLAGE BRANCH (客家分寨)
Address: 536 Jalan Sungai Pinang, Balik Pulau, 11000 Penang, Malaysia.
Contact: +604-2829666, +6016-4116666
Business Hours: 11.30am-3.00pm (Closed Monday)
GPS: 5.355300, 100.228148
RATING:
Ambience: 7/10 (1-4 cheap, 5-7 average, 8-10 classy)
Food Choices: 7/10 (1-4 limited, 5-7 average, 8-10 many choices)
Taste: 7.5/10 (1-4 tasteless, 5-7 average, 8-10 excellent)
Pricing: 8/10 (1-4 cheap, 5-7 average, 8-10 expensive)
Service: 9/10 (1-4 bad, 5-7 average, 8-10 excellent)