Someone once told me, "It's never too late to start creating the bodies we want instead of depending on the one we've been abusing with the wrong diet." He was not wrong as I found myself healthier with the right moderation of diets. Life has been so productive ever since I found myself constantly patronizing the many branches of Idealite (品味舒食) – Malaysia's First Wholesome Dining Place with its meatless, gluten-free, MSG-free, lactose-free diets. This year, for the Nine Emperor Gods' Festival, all the Idealite participating branches (Gottlieb Road, Gurney Plaza, Queensbay Mall and Egate) would be serving a special menu for its customers in which would not contain any meat, egg, garlic, onion and dairy products from 12 October 2015 until 21 October 2015.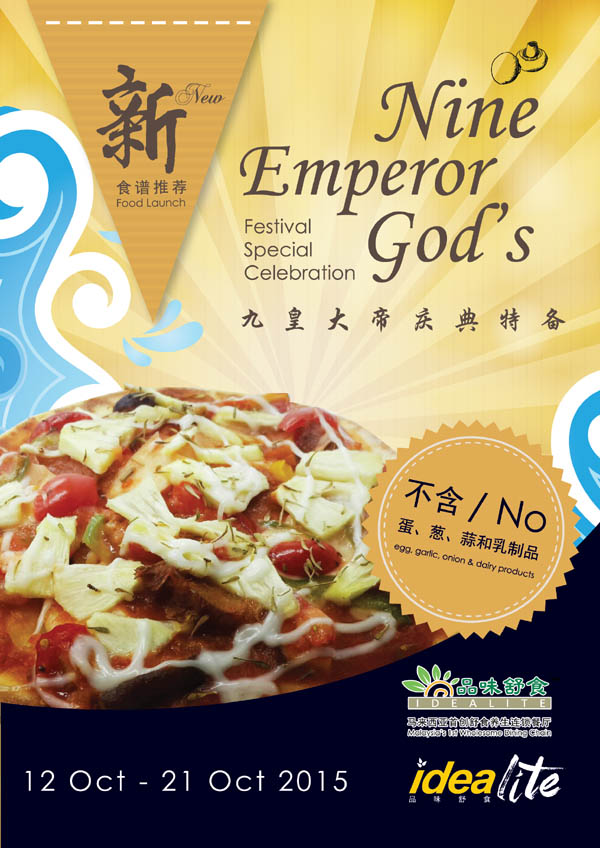 We tried out the dishes at Idealite @ Egate, the latest branch to open at the end of September 2015. The layout for this branch is more sophisticated and warm with the state-of-the-art wall decorations. Any passerby might think that it's a classy restaurant but they are really into a big surprise as the cuisine within would surely change their perspectives on dining healthily without the usages of any meat, gluten, MSG, peanuts and milk.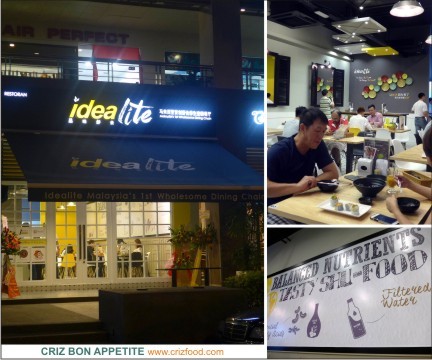 The menu for this year is quite extensive with Idealite covering your dining needs from rice, noodles, pizza, snacks to dessert. You can start off with their Mexican Baked Brown Rice Casserole (墨西哥香烤焗饭 – RM 16.70++). The dish basically had some well seasoned brown rice, topped with varieties of mushrooms, glazed with some creamy oat milk based sauce with a sprinkle of fresh greens as garnishing. You won't expect to find cheese on this dish as vegetarians would not consume dairy products.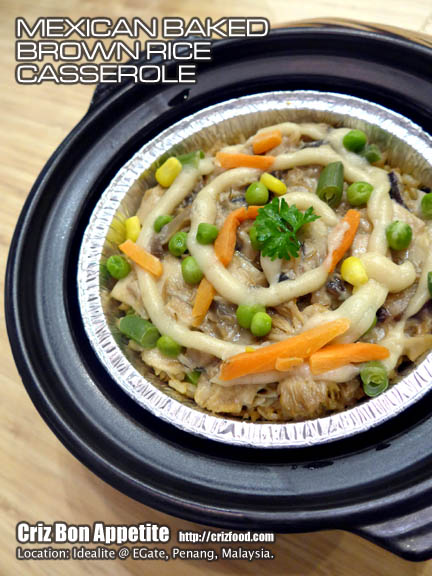 Another option for rice would be their Signature Masala Curry Rice (马萨拉风味咖喱拌饭 – RM15.70++). I must say this was one of the flavorful and aromatic vegetarian curry dishes I've tasted for awhile. Even without the usages of garlic and onions in the recipe, the kitchen was able to bring out the flavors superbly. It was truly a balanced curry dish with the right combination of herbs and spices. Of course, the sweetness from the added vegetables (especially from the potato chunks) and mushrooms (especially the meaty Hericium erinaceus) gave that required bites in this splendid dish. The Masala Curry was served with a bowl of brown rice with some blanched vegetables and papadam.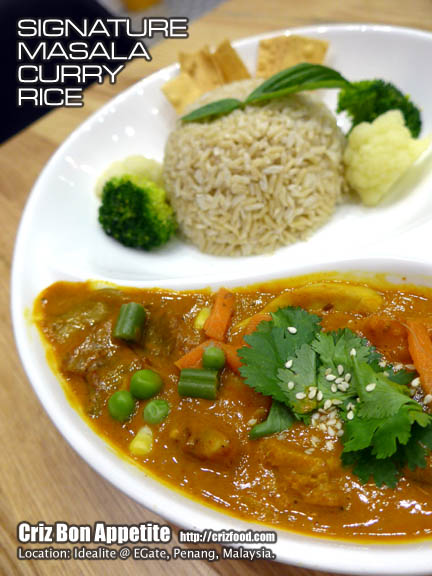 You could also try out their Signature Masala Dry Curry Ramen (马萨拉风味干咖喱拉面 – RM16.70++), in which ramen would replace the steamed brown rice. Basically, the curry base would be the same. However, I do prefer this version better as the rich flavors from the curry tasted better with the usage of ramen. Each strand of the ramen coated with the curry had me savoring the whole bowl in no time. It was heavenly to all the taste buds in my mouth.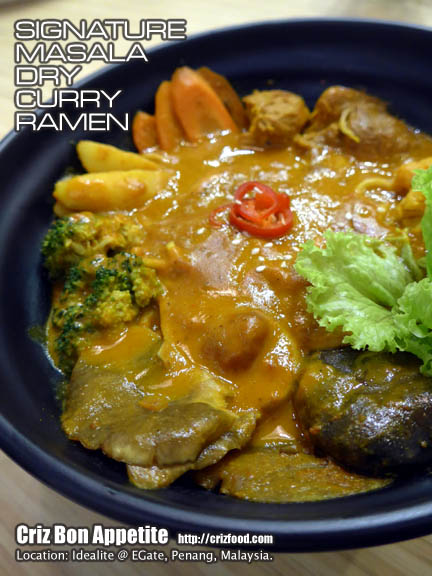 Their Cantonese Style Emperor Yee Mee (广式帝王炸生面 – RM16.70++) may not look that impressive to the eyes at the first glance. However, as for flavors, it was one of my most loved dishes amongst all. The secret lies in the gravy as it was indeed a rich stock with sweet flavors emitted from the abundance of vegetables used for the broth, more significantly the unique sweetness from the usages of corns. Even the texture and al dente of the noodles complemented real well. Thumbs up chef!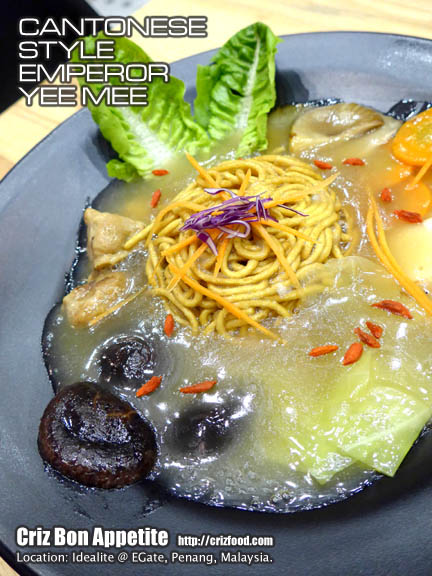 For those who love the sweetness and sourness of tomatoes, you may love their Prosperity Tomato Jumble Pizza (香料番茄批萨 – RM18.70++) well. With the generous serving of fresh tomatoes and mushrooms on top of other chopped vegetables, this crunchy thin base of pizza would surely wow over your appetite.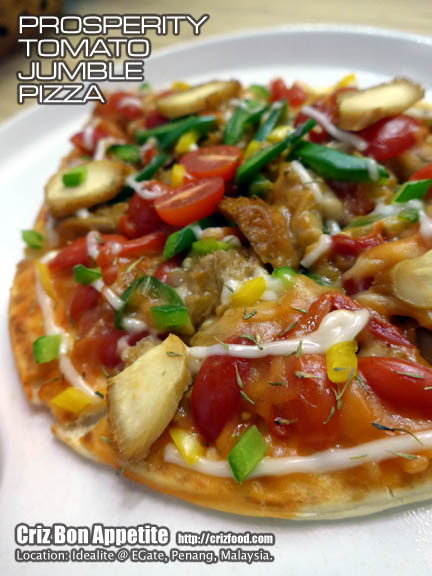 Alternatively, they have the Italiannies Spinach Pizza (意式青酱批萨 – RM19.70++) as well. Now I know why Popeye loved spinach so much as the overall flavors from this pizza superseded my expectation, especially with the added roasted cashew nuts which boosted up more nutty and earthly flavors for the pizza. This is definitely a must-have dish during your visit to any of the Idealite branches.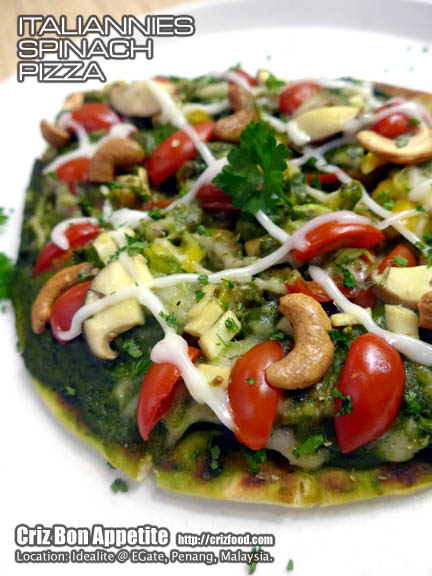 To further impress my perspective on healthy diets, their Triple-Decker Pumpkin Taro Cake (金童芋女 – RM6.70++) was another hit on my healthy food chart. The base consisted of nice chunks of powdery taro, topped with pureed pumpkin and mung bean flour (hoon kueh), then garnished with some flavorful yet healthy pumpkin floss. This was for sure another great creation by Idealite and I could get enough of it.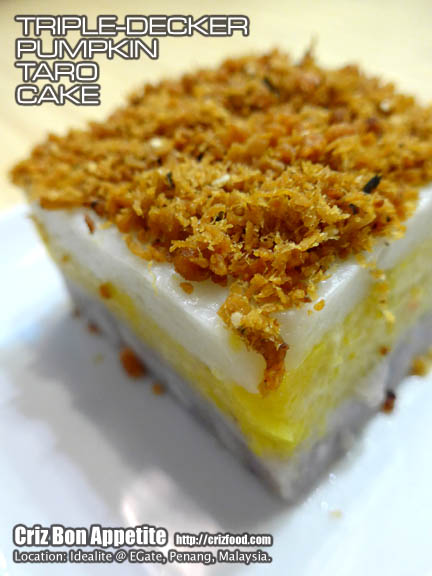 The restaurant also do serve some nice Authentic Golden Five Spice Rolls (黄金五香卷 – RM10.70++/3 pieces). The differences between the ones served here compared to the rest sold on the streets would be the usages of great ingredients. Idealite's version has a generous amount of mushrooms added in on top of the beautifully spiced up taro.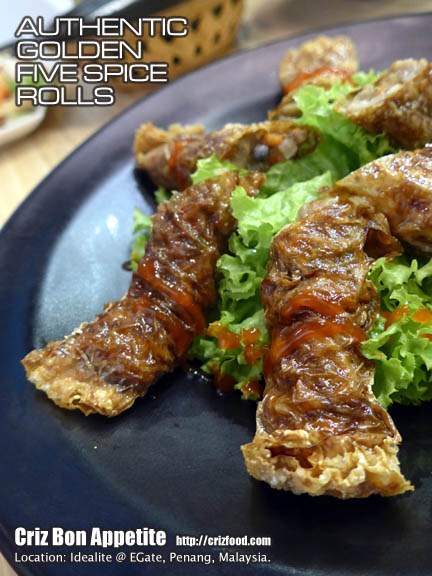 If you can't get enough from the promoted dishes mentioned above, you can still choose from their daily available Ala Carte Menu. Some of the recommended ones are stated below.
For something light and yet delicious, you could always try out their hot selling Idealite Satay (舒食沙爹串 – RM11.70++). Of course, Satay would always remain as Malaysians' as well as tourists' favorite street food. Instead of being served with peanut sauce, you would be served with cashew nuts sauce which would be creamier and nuttier. The lovely skews of satays would be made from the meaty Hericium erinaceus mushrooms (猴頭菇).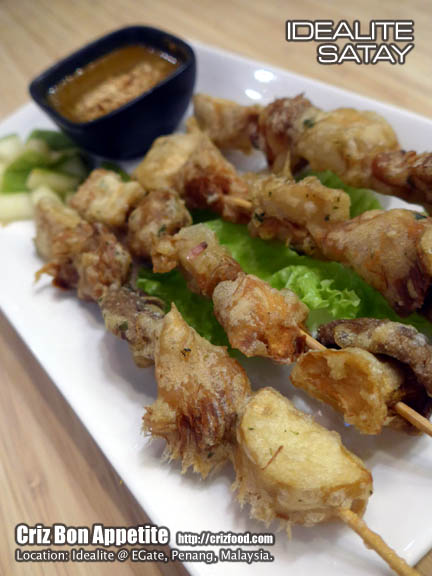 You also be interested to try out their Hokkaido Vege Sushi (北海道蔬菜寿司 – RM9.70++), a rice roll based sushi with a combinations of healthy vegetables and homemade enzyme to strengthen your immune system.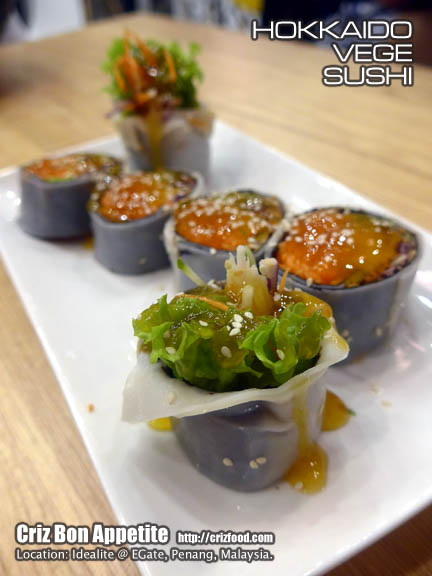 To get the kids to eat healthily, you might want to them their Pumpkin Piglet Buns (猪仔包 – RM6.70++). On top of being steamed with healthy flour, the oozy pumpkin paste within can be real delicious.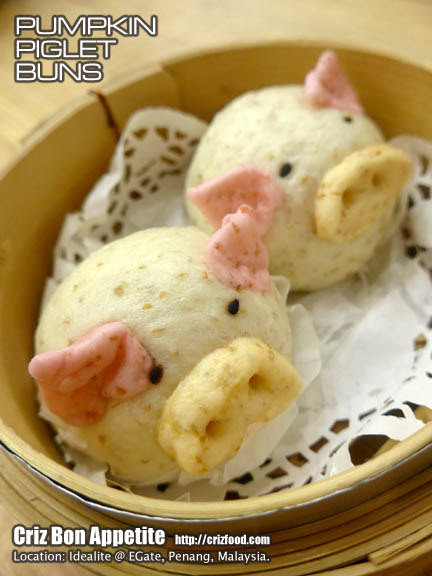 To have some local desserts to end your meal, you can always order their Homemade Rojak (自制罗加 – RM10.70++) with a mixture of fruits, vegetables and tofu puff to dip into their special rojak sauce. This item could be real addictive.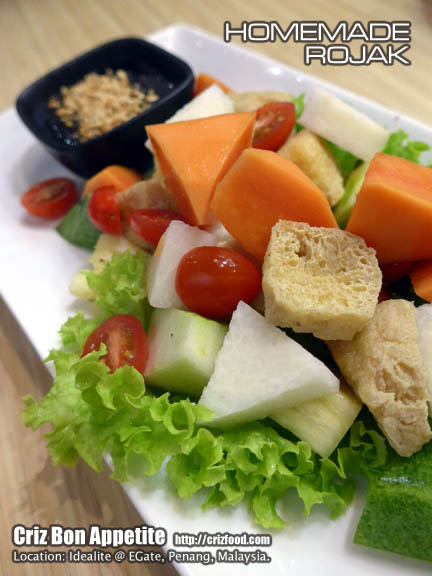 Overall, the dishes served this year during the coming Nine Emperor God's Festival are impressive for the palate of all diners, whether you are a vegetarian, a vegan or a meat eater. Idealite has now become the wholesome dining place loved by many patrons, young and old.
If you are in for an additional dessert, you could always join in their Snap & Post Promotion as shown. Terms & Conditions apply.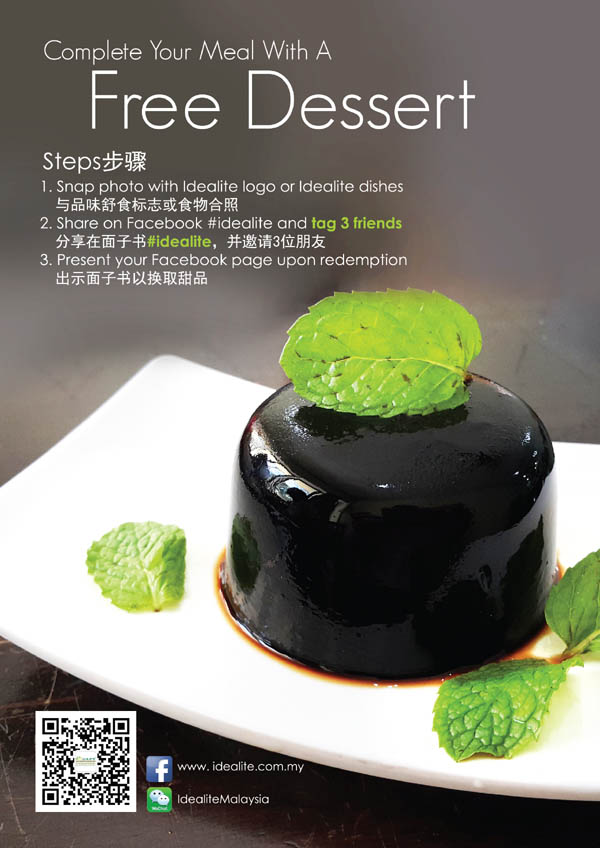 It's not hard to find Idealite @ Egate as it's located between Subway and The Coffee Bean & Tea Leaf facing the highway leading to Penang Bridge. Parking is quite abundant outside the building as well as at the basement. If you want to have takeaways, you could always call up the outlet and get them to prepare your orders prior to your collection. Parking is free for the first 7 minutes. Thereafter, the fee will be RM2 for the first hour.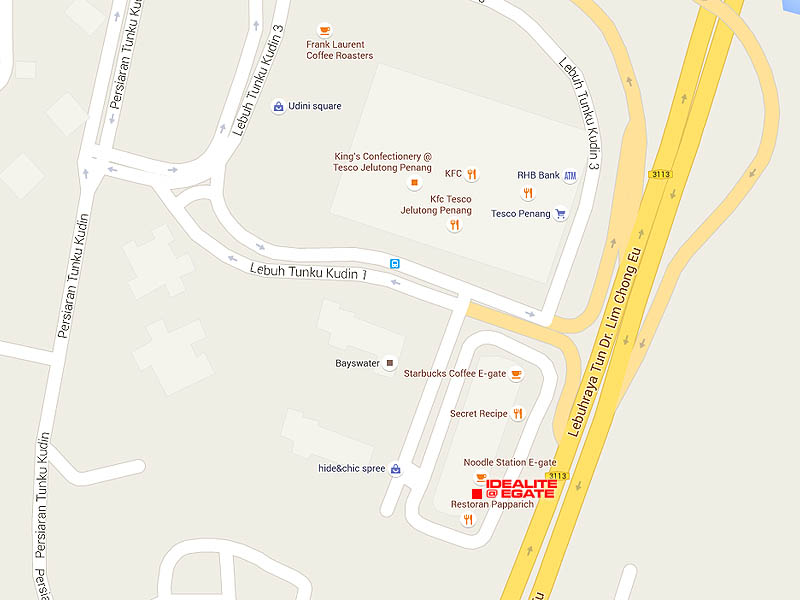 Name: IDEALITE (品味舒食) @ EGATE
Address: 1-01-05, Ground Floor, E-Gate, Lebuh Tunku Kudin 2, Gelugor, 11700 Penang, Malaysia.
Contact: 604-668 1243
Business Hours: 11.00am-10.00pm
GPS: 5.375789, 100.315444
Other participating outlets:
Name: IDEALITE (品味舒食) @ Jalan Gottlieb (Beside Waterfall Hotel)
Address: 27C Jalan Gottlieb, 10350 Penang, Malaysia.
Contact: 604-226 3650
Name: IDEALITE (品味舒食) @ Gurney Plaza
Address: Gurney Plaza (170-3-60), 10250 George Town, Penang, Malaysia.
Contact: 604-226 7296
Name: IDEALITE (品味舒食) @ Queensbay Mall
Address: Queensbay Mall (3F-10A, South Zone), 11900 Bayan Lepas, Penang, Malaysia.
Contact: 604-643 1228
RATING:
Ambience: 8/10 (1-4 cheap, 5-7 average, 8-10 classy)
Food Choices: 8/10 (1-4 limited, 5-7 average, 8-10 many choices)
Taste: 8/10 (1-4 tasteless, 5-7 average, 8-10 excellent)
Pricing: 7.5/10 (1-4 cheap, 5-7 average, 8-10 expensive)
Service: 8/10 (1-4 bad, 5-7 average, 8-10 excellent)