It's the time of festive season where there would be lots of sharing, joy and happiness. Where do you think would be the ideal place to celebrate other than at the tallest restaurant in Penang? David Brown's Restaurant & Tea Terrace would be the perfect venue for you this year with their Christmas Eve and Christmas Day Set Dinner promotions. The Christmas Set Dinners at RM238++/pax (24-25 December 2016 only). Dinner time would be from 6.00pm until 10.00pm (8.30pm for the last order). In order to get to the restaurant, you would need to take a train up Penang Hill. For MyKad holders, it's RM10/pax (adult) or RM4/pax (senior citizen, child & student). As for visiting tourists, it's RM30/pax (adult & senior citizen) or RM15/pax (child & student). Daily train operation hours will be 6.30am-11.00pm (last train from top station). Let's have an extensive look at the menu look at what would be served (no ala carte dishes will be served during dinner on these two specific days).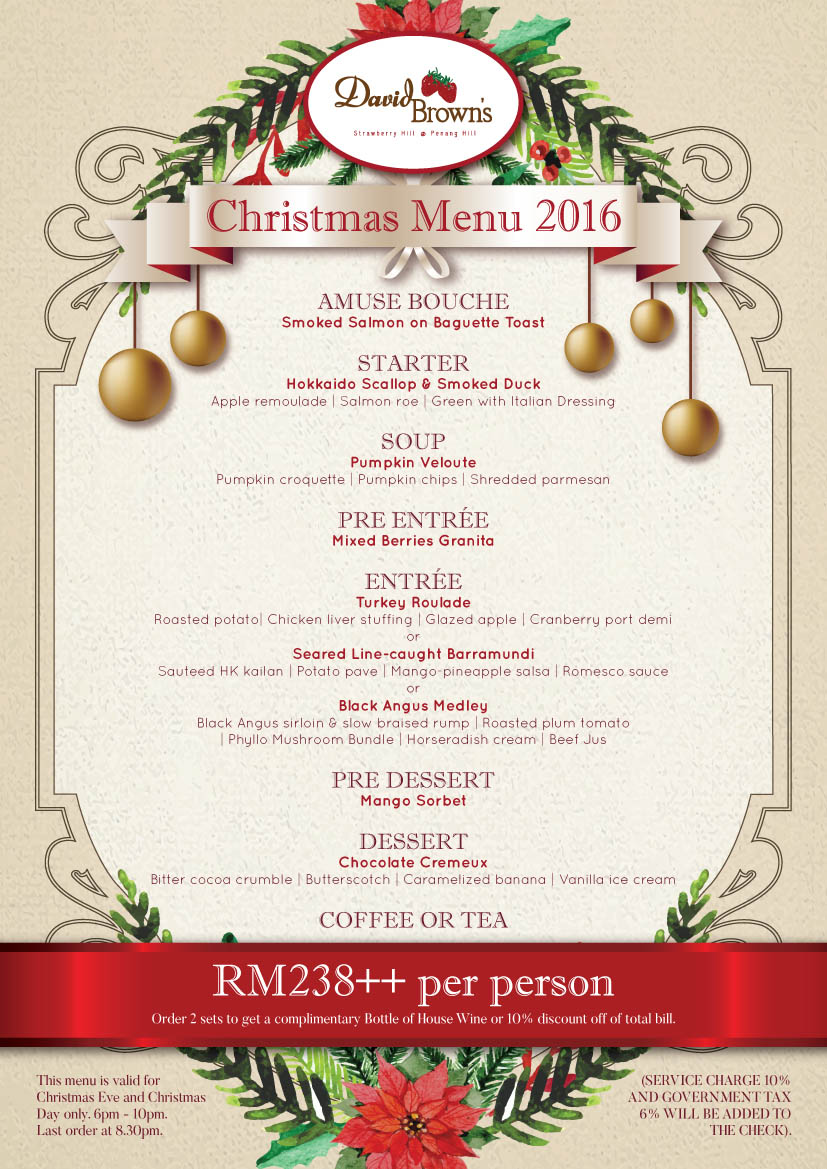 Please also take note that if you pre-book two sets of the dinner, you would be entitled to a bottle of house wine (red or white) or a 10% discount.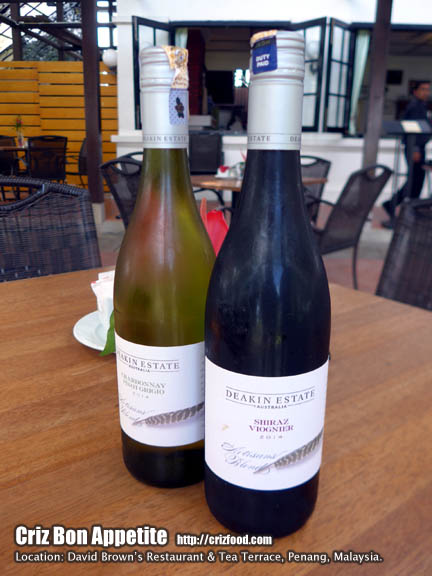 Prior to the start of any set dinner, you would be served with an in-house made bread roll each, accompanied with butter.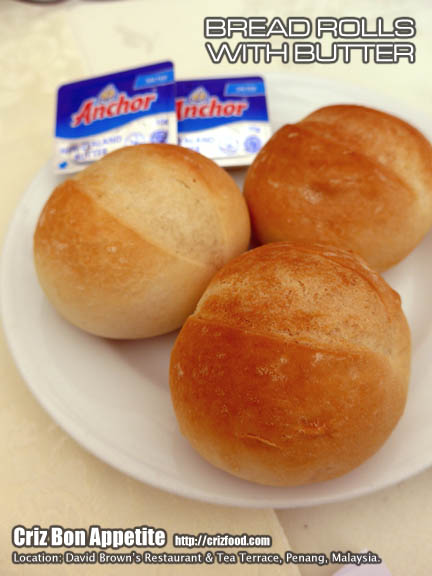 To get your joyous festive mood swinging, you would be first served with their complimentary version of Amuse Bouche which was Smoked Salmon on Baguette Toast, topped with Avocado Cream. It was something simple and yet fulfilling to start my appetite going.
As for starter, we had the Hokkaido Scallop & Smoked Duck, accompanied with Apple Remoulade, Salmon Rice and Green with Italian Dressing. I'm impressed with the whole plating and with added edible flower, namely the blue butterfly pea flower. There were also some added crushed walnuts for that extra nutty flavor. Thumbs up!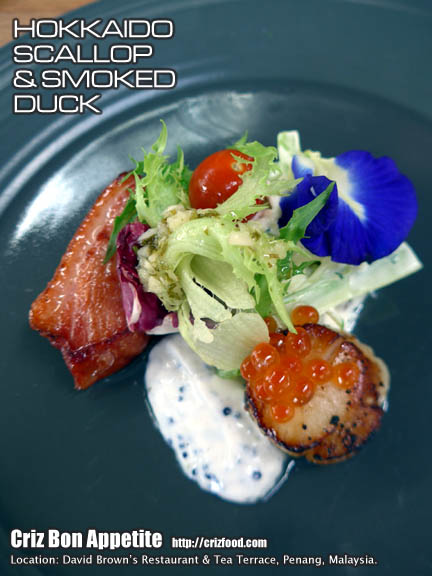 As for Soup, we had the Pumpkin Veloute. It was about pumpkin for this dish as each plate of the soup had Pumpkin Croquette, Pumpkin Chips and Shredded Parmesan dressed on the Pumpkin Soup with a light drizzle of cream and herbs. It was a lovely surprise.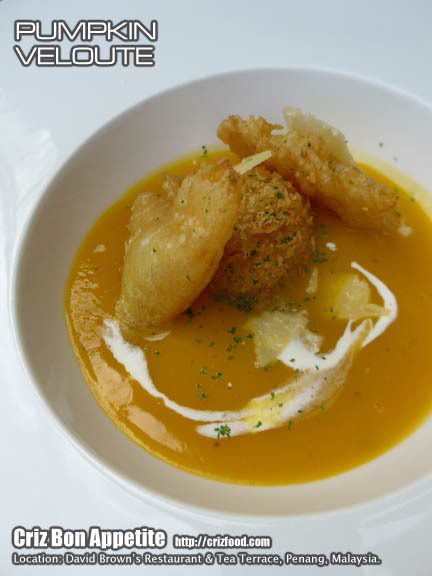 This year, the restaurant added an extra Pre Entrée which was the Mixed Berries Granita. It may look like some berry flavored crushed ice but the fruity yet mild sweetness crunchy textured flavors were just right to get us moving toward more meaty choice ahead.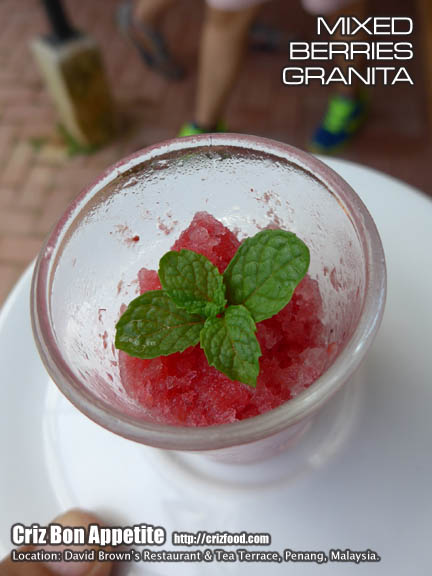 As for Entrée, you can opt for any 1 of the 3 options with the first option being the Turkey Roulade, served with Roasted Potato, Chicken Liver Stuffing, Glazed Apple and Cranberry Port Demi. Overall, the combination was quite good, except for the added chicken liver stuffing which was surfeit to the liking of many with such a large portion served.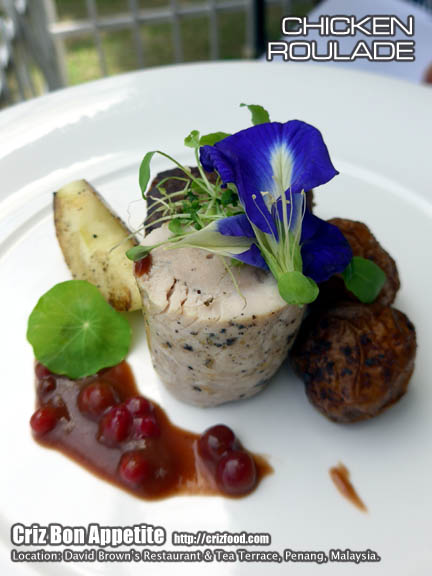 The second option would be the Seared Line-caught Barramundi, served with Sauteed HK Kailan, Potato Pave, Mango-Pineapple Salsa and Romesco Sauce. This dish was the same as the option shown in the December 2016 promotion. Of course, I love the freshness of the fish, combined with the appetizing yet refreshing sweet, salty, sour flavors of the side dishes too.
Finally, the third option (same as the option shown in the December 2016 promotion) would be the Black Angus Medley which had Black Angus Sirloin & Slow Braised Rump, served with Roasted Plum Tomato, Phyllo Mushroom Bundle, Horseradish Cream and Beef Jus. If you are a beef taker, you would never go wrong with this dish. The slow braised rump melted right into my mouth. It was so flavorful that I wished they could have added in more pieces. Thumbs up!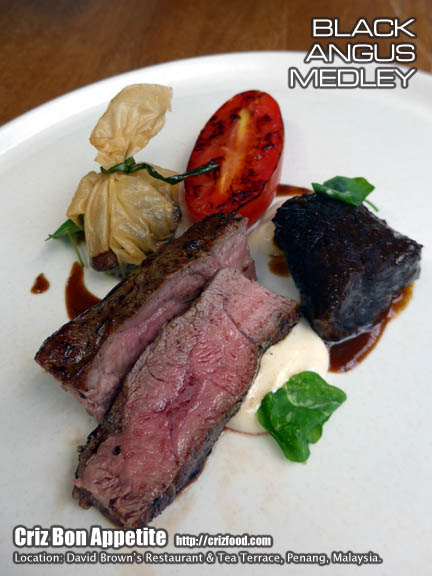 There was also the Pre Dessert which was the Mango Sorbet on a bed of crushed digestive biscuit crumbs. It was so refreshing after a meaty meal.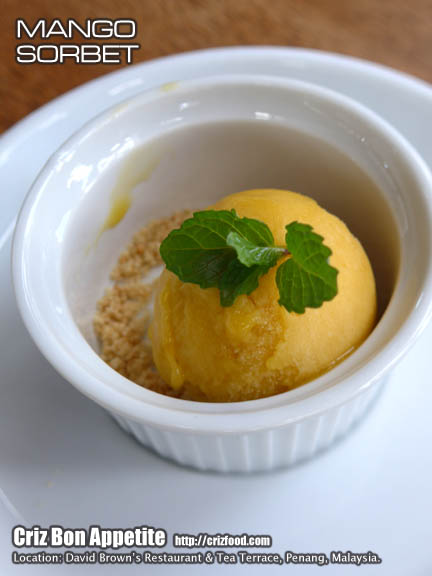 As for Dessert, we had the Chocolate Cremeux, a concoction of Bitter Cocoa Crumbles, Butterscotch, Caramelized Banana, served with Vanilla Ice Cream. Somehow, the dssert had this bitter-sweet click that got us craving for more.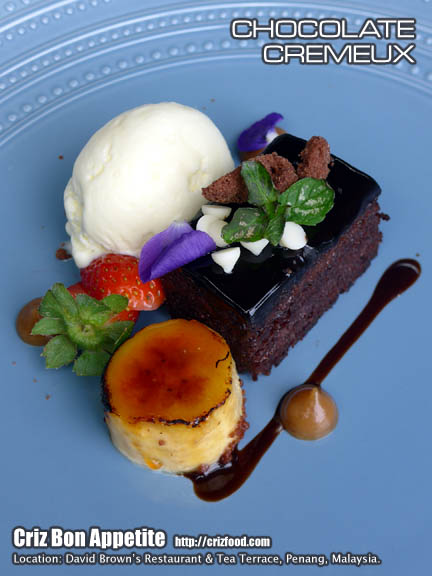 We ended up out dinner with either Coffee or Tea, something energizing to keep our alerts~ LOL~ 😛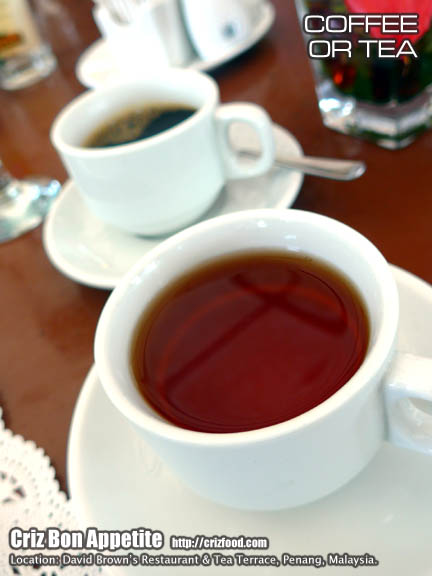 Overall, I do find some of the dishes served here to be quite impressive and extensive to the liking of many. You can be assured of the quality ingredients being used in the menu too. Just take a short getaway up the hills and be mesmerized with the cool breezy and scenic night view of the island. I'm sure you would not regret making that decision.
It's not hard to find David Brown's Restaurant and Tea Terraces as it's located above the small Strawberry Hill next to the train station. Upon disembarking from the train, just walk towards the end and turn right and you can see a stairways leading up to the restaurant.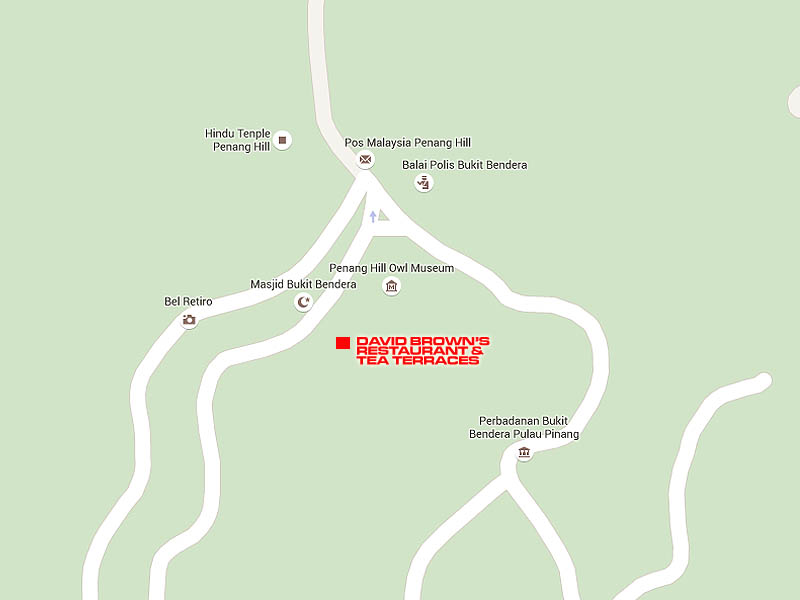 Name: DAVID BROWN'S RESTAURANT & TEA TERRACES
Address: Lot 400, MK 17, Daerah Barat Daya, Strawberry Hill, Bukit Bendera, 11300 Air Itam, Penang, Malaysia
Contact: +604-828 8337 or +6018-409 6277
Business Hours: 11.00am-3.00pm (lunch), 3.00pm-6.00pm (tea), 6.00pm-10.00pm (dinner – last order at 9.00pm)
GPS: 5.424210, 100.268632
RATING:
Ambience: 9/10 (1-4 cheap, 5-7 average, 8-10 classy)
Food Choices: 7/10 (1-4 limited, 5-7 average, 8-10 many choices)
Taste: 7.5/10 (1-4 tasteless, 5-7 average, 8-10 excellent)
Pricing: 7.5/10 (1-4 cheap, 5-7 average, 8-10 expensive)
Service: 8/10 (1-4 bad, 5-7 average, 8-10 excellent)