Well, don't get me wrong with what I had mentioned above. It was indeed the longest – the longest in terms of a Chinese Cruller or Fried Bread Stick (You Tiao) from Te Chang You Tiao Wang (Extra Long Chinese Cruller King). Ever since I had discovered this 14" crunchy golden brown and deep fried delicacy along the road side of Jalan Paya Terubong at the end of last year, many people, especially those from the local temples had supported this humble establishment. They had considered this product as a good omen as in the local direct "qin tiao – 金條" means gold chain, a sign of prosperity. Some of the Penang floggers had the opportunity to try them out on last Saturday evening. Thanks to the down to earth boss, Mr. TH Tan, who was ever willing to share his success story with us.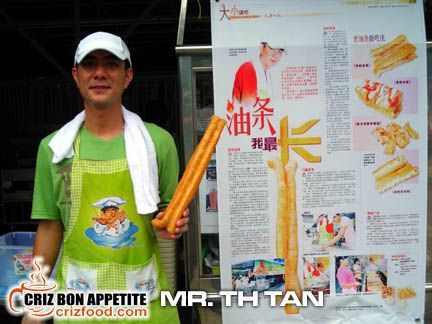 Originally started in a small town in Kuala Perlis, Perlis, Malaysia, the business had expanded to Penang, giving Penangites the opportunity to try out what has been described as fusion-styled crullers. On top of being one and the half times the length of a normal You Tiao, the crullers came plain as well as stuffed with savory and sweets. The secret behind the crunchiness of the crullers lies in the usage of clean oil as well as this specially designed aluminum stove to ensure the evenly spread heat to cook the crullers.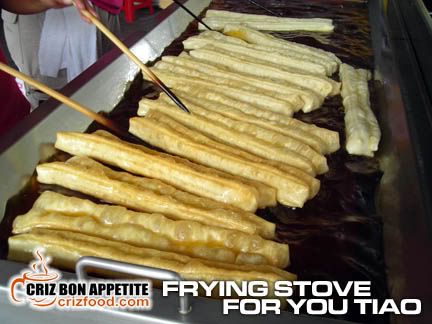 Other than the stuffed crullers, one of my favorites would be the Black & White Sesame Twins (3 for RM2). The Black & White Sesame Twins is quite similar to Ma Keok (Horse Shoe Shaped Sweetened Crullers) except that they were kneaded differently with black and white sesame seeds. The outer layer of this cruller remained crispy (due to the sugar coating) while the inner part has a softer bite.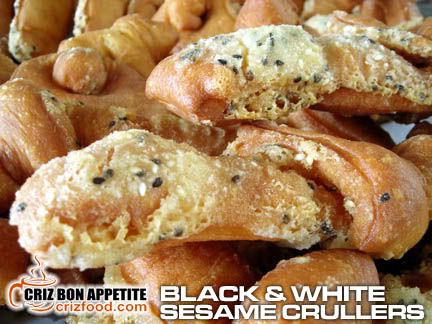 You would be surprised to know that both the different shaped crullers actually came from the same dough but with a different biting experience. Both depended on the different proofing time of the following dough.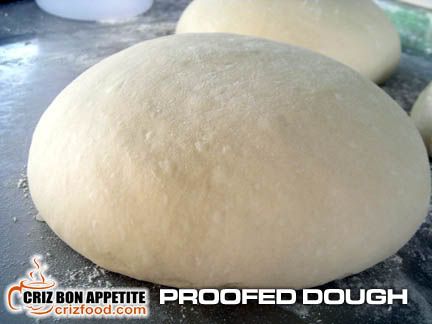 Here are the crullers we had tried out. Let's start with the Plain Cruller (RM1). It was long and crispy and one piece would be more than enough for my consumption unless I have something to dip in. LOL!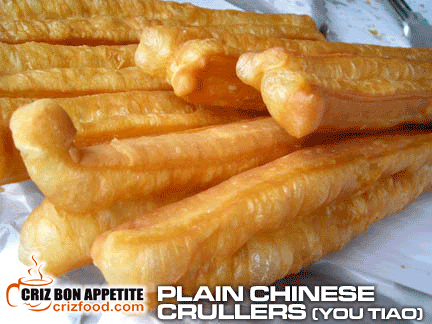 The Tuna with Mayonnaise (RM2.50) was my favorite. At least some moisture within the filling did make each mouthful smoother without much dryness. It had tuna flakes mixed with mayonnaise, chopped onions, cabbages and carrots. Simply crunchy and delicious!
They also do have Stuffed Cruller with Meat Floss and Mayonnaise (RM2.50). For those meat floss lovers, this cruller would be ideal as it has a generous amount of meat floss stuffed inside.
Children would love the next cruller which was the Stuffed Cruller with Sausage and Mayonnaise (RM3). It has two sausages stuffed inside and topped with lots of mayonnaise and chili sauce. You can opt out the chili sauce for those who cannot take much chili.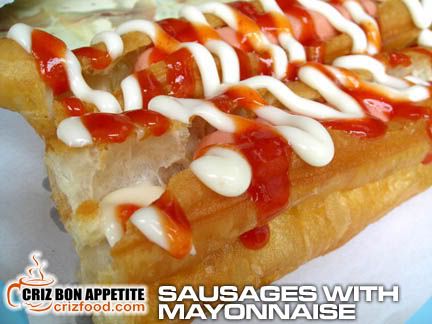 "Roti Bakar satu set!" meaning one set of toasted bread would be the last thing you would hear from this stall. Instead, they have a few other sweeter combinations of crullers for you to choose from such as Peanut & Butter, Kaya & Butter, Honey & Butter. Each set would cost you only RM2.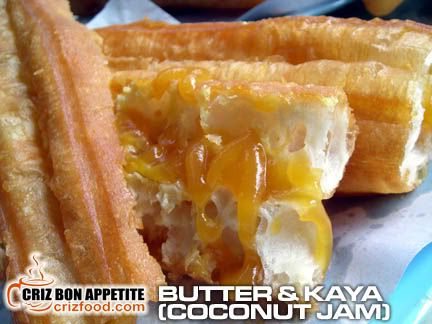 On top of that, they have warm Black Soy Bean Milk at only RM1. The crullers would be best taken when they are fresh and crispy. Leaving them too long with the mayonnaise stuffing would not ensure their crispiness. Moreover, they would become too oily and soggy. I had some problems at this stall due to the dryness from the crullers. In fact, I would think most of us there were also quite careful about our deep fried food intake as everything seemed to be rather dry. I would have expected at least some soup based products such as peanut soup, red bean soup or even congee to be served with the crullers. According to the boss, those were not in demand. I wondered what was the reason behind the lack of customers' demands? I guessed most people would have had takeaways. The stall also lacked choices for beverage. Some Chinese tea would make a great compliment after so much of deep fried food. Thick and black local coffee would be another good option for those who like to dip their crullers, like myself. Worst still, not even a sign of any ice products on such a humid weather. I hope they would improve further on these few suggestions for dine-in customers.
If you are coming from Jalan Air Itam (near Kek Lok Si Temple) towards Jalan Paya Terubong, you would pass by SJK (Cina) Kong Ming 2 on your right and then East Coast Seafood Restaurant on your left. The stall is just a bit further up on your right before the Lintang Paya Terubong/Jalan Paya Terubong traffic lights. In fact, it is just next to the Paya Terubong Lao Foo Zhi Bak Kut Teh stall. This extra long Chinese cruller originated from Kuala Perlis. They are the main supplier of You Tiao to one of the famous seafood restaurants there. You could even try them out at their main branch in Kuala Perlis, Perlis, Malaysia.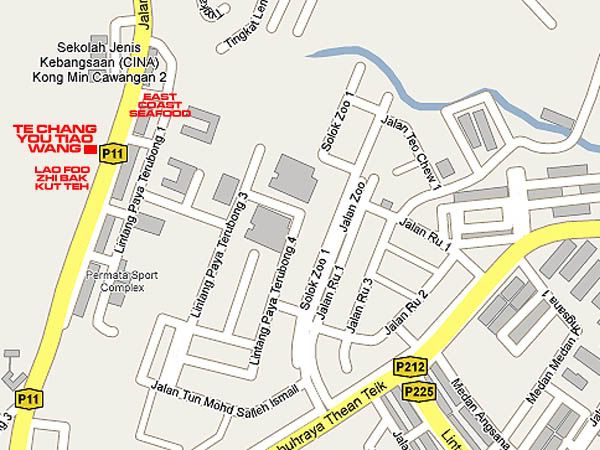 Name: TE CHANG YOU TIAO WANG ENTERPRISE
Branch Address: 1250-A, Jalan Paya Terubong, 11060 Penang, Malaysia.
Contact: 016-433 7301 (Mr. TH Tan)
Main Branch Address: 76, Jalan Sarawak, 02000 Kuala Perlis, Perlis, Malaysia.
Opening Hours: 6.00am-5.00pm (Closed Alternate Tuesday)
GPS: 5.394278, 100.276451
RATING:
Ambience: 7/10 (1-4 cheap, 5-7 average, 8-10 classy)
Food Choices: 7/10 (1-4 limited, 5-7 average, 8-10 many choices)
Taste: 7.5/10 (1-4 tasteless, 5-7 average, 8-10 excellent)
Pricing: 6/10 (1-4 cheap, 5-7 average, 8-10 expensive)
Service: 8/10 (1-4 bad, 5-7 average, 8-10 excellent)